Ripple's XRP fully arrives at Bitrue, and it does with a bang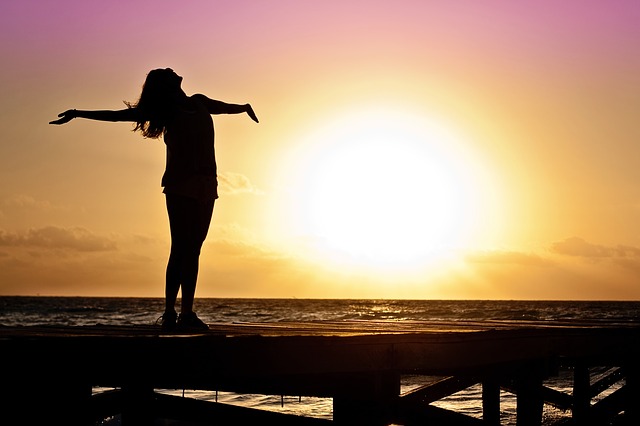 XRP is the cryptocurrency created by Ripple Labs. It was already pre-mined when it went live, and it's been a coin with a purpose since the beginning. The point in XRP is for it to become the mediating currency that will allow the world's financial system to leave the old SWIFT system behind and to settle all international payments using Ripple's blockchain technology.
Ripple has been looking to achieve that goal with a laser-like focus for years now, and they've scored some critical successes. That has implications. XRP was not originally meant to be the kind of cryptocurrency you and I can use, like, say Bitcoin.
It's not supposed to be a way to store value or to make retail payments. Banks are the ones who should be buying it so they can send USD from the USA to Germany and where they can easily, safely and quickly, be collected as Euros, just to give you a very simple example.
Well, that's changing. Ripple's leadership has realized that diversifying XRP's appeal can only drive the token's price up, by creating new demand, and they've been looking for new strategic partnerships outside banks, remittance services, and financial institutions.
Among those developments is a debit card (a physical plastic card) that allows you to use your XRP currency to pay for goods as services just as easily as if it was your local fiat currency stored in your savings account. So Ripple is reading the writing in the wall and moving forward. That's why today's news is so important.
And the news is this: Bitrue, a crypto exchange, and trade system just announced it's adopting XRP in all their platforms but not just as any other coin but as a trading pair. What does this mean?
❤️#XRP Trading Event has started❤️
Check it here: https://t.co/pH19S00ndQ
🎉All #Bitrue platforms support #XRP trading pairs NOW
⭐TWO EVENTs for all users😉
1️⃣📌50% DISCOUNT for all XRP-related trading
2️⃣For users who hold XRP, non-XRP trading could get Trading FEE Discounts pic.twitter.com/MQuAm2hD7s

— Bitrue (@BitrueOfficial) October 19, 2018
Well, if you've done any trade in crypto you probably already know that you can't just buy any coin you want out of the box.
You need to buy some Bitcoins (or some other of the handful of coins that are available in that way) then bring your coins to your exchange of choice, and then you trade your BTC for the cryptocurrency you actually want.
If you'd like to get into Cardano's or Tron's action right now, that's what you would need to do. The critical fact about this new announcement is that XRP is going to be one of those few, selected, currencies you can now use at Bitrue so you can get ahold of other currencies.
This is huge news because this kind of pairing is very influential in the crypto market. For instance, most trades are done with Bitcoin as a trading pair. Which means that Bitcoin's volatility and the high price can affect negatively (or positively) the tokens of many other projects in which there is not a problem in the token particularly but the financial mechanism you must use to buy it.
Bitrue's new move is going to make XRP one of those coins which make the market run, which is an excellent step for Ripple, and XRP holders. There is further relevance in that Bitrue's platform is available for all mobile devices.
The preferred currency pairings are XRP/BTC, XRP/ETH, XRP/USDT, ETC/XRP, ETH/XRP, GTO/XRP, KNC/XRP, LINK/XRP, LTC/XRP, QKC/XRP, WAN/XRP, WTC/XRP ZRX/XRP. We would like to see further pairings with Tron, Cardano, EOS, Stellar, Electroneum, and many others, but this is only the starting point.
XRP is slowly but surely becoming one of the big boys. Keep an eye out for it!
For real-time trade alerts and a daily breakdown of the crypto markets, sign up for Elite membership!
Disclaimer: This article should not be taken as, and is not intended to provide, investment advice. Global Coin Report and/or its affiliates, employees, writers, and subcontractors are cryptocurrency investors and from time to time may or may not have holdings in some of the coins or tokens they cover. Please conduct your own thorough research before investing in any cryptocurrency and read our full disclaimer.
Image courtesy of Jill111/Pixabay
Enhancing the DigitalBits Ecosystem through the XDB Foundation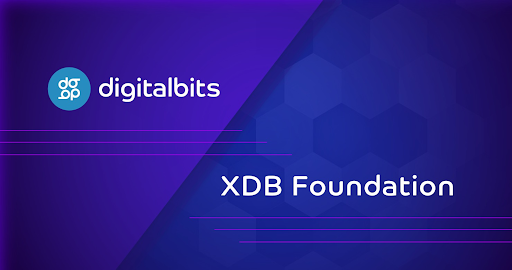 The DigitalBits ecosystem welcomed a new benefactor in the form of the XDB Foundation, a non-profit organization dedicated to providing support for DigitalBits. The main objectives of the XDB Foundation include the DigitalBits Ecosystem Support Program, supplying both financial and non-financial assistance to qualified entities and projects within the DigitalBits community, with a focus towards innovation and speeding ecosystem growth.
Michael Gord, MLG Blockchain and GDA Capital founder, has been appointed to the role of Managing Director of the XDB Foundation.  "I am excited to see the launch of the XDB Foundation and to be joining the DigitalBits ecosystem in this new capacity," says Gord. "In the coming weeks, the XDB Foundation will share additional updates regarding its key initiatives.  Over the past 2 years, we have seen DigitalBits achieve various milestones and with this next chapter I'm excited to see the XDB Foundation contribute as the new project lead supporting education, research and development, and ecosystem growth and adoption."
Michael Gord's first initiatives within blockchain started with establishing the McGill Students' Cryptocurrency Club, McGill Students' Fintech Association, Bitcoin Canada and providing leadership on the global expansion of the Blockchain Education Network.  Notably, he is also a key contributor to the Kerala Blockchain…
As Global Tensions Grow, Bitcoin Price May Go Higher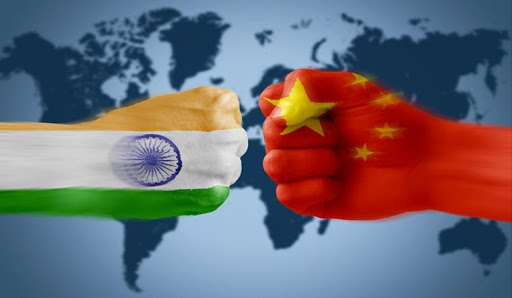 BTC Surged Again as A Safe Haven Asset During Global Tensions
India – China Border Conflict
After weeks of squabbling and brawling along their long-disputed border, hundreds of Indian and Chinese soldiers engaged in a deadly clash Monday in a river valley that's part of the region of Ladakh last week. Troops had massed on both sides of the border in recent months in the northern India region of Ladakh and the southwestern Chinese region of Aksai Chin, causing global concerns of a potential escalation between the two.
North and South Korea Clash
Last Tuesday, North Korea destroyed the liaison office it jointly operates with South Korea in the city of Kaesong, just north of the demilitarized zone that separates the two countries. 
North Korea also said it would send troops to now-shuttered joint cooperation sites on its territory, reinstall guard posts and resume military drills at front-line areas in a violation of separate 2018 deals with South Korea. Jeong said South Korea will take "immediate, swift and corresponding" steps to any North Korean provocation.
The tensions grown in Asia and the potential "second wave" of coronavirus in the United States may add more difficulties to the global economic recovery. Thus, Bitcoin, as a safe haven asset, attracts more investors to…
Bityard Review: The simplest crypto exchange for novices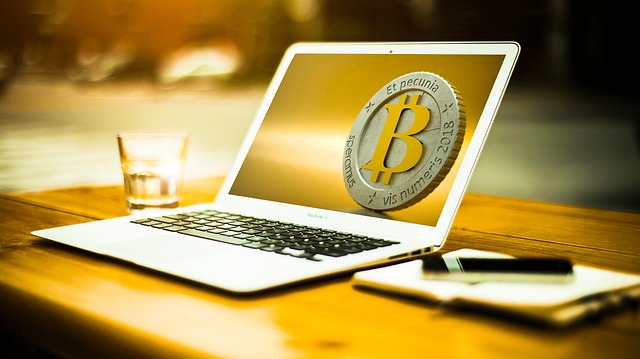 The cryptocurrency industry continues to grow, and as the adoption pushes forward, there are more and more newcomers who are interested in joining it. However, there is also a problem with their lack of experience, as the majority of existing exchanges tend to target experienced traders.
Professional traders and institutions usually work with greater amounts of money, which is attractive to exchanges, Of course, there is nothing wrong with that, but it does leave a void in the crypto industry — a lack of novice-friendly exchanges for beginners.
This is where Bityard comes in.
What Is Bityard?
Bityard is a cryptocurrency exchange headquartered in Singapore. It is a novice-friendly platform that aims to bring the ultimate simplified trading experience to its customers.
It does this by adhering to the product concept of 'Complex Contracts Simple Trade.' 
The company is taking this approach exactly due to the previously mentioned issues. Its main competitors — exchanges like BitMEX, Deribit, or Bybit —tend to focus on professionalism and complexity. As such, they tend to attract users who seek out advanced trading capabilities, tools, and alike.
Bityard, on the other hand, aims to offer its own services to newcomers to the crypto industry — those who lack experience in their first days within the…