A Head to Head Comparison: UniFox & PundiX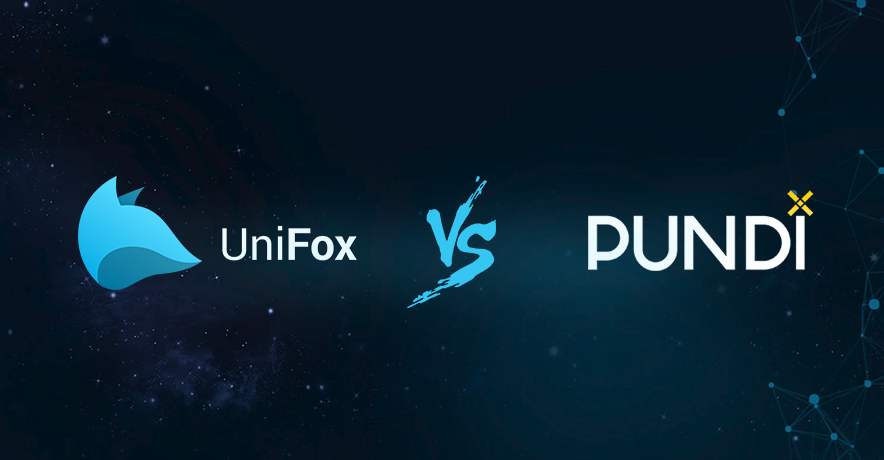 Since the inception of UniFox, a number of voices have described PundiX as a main competitor. In today's blog, we offer an unbiased review in which we compare both projects, address their target markets, and highlight their strengths, differences, and similarities.
Overview:
UniFox is a platform built on a closed payment infrastructure that enables the public to both easily make retail purchases with a range of cryptocurrencies and effortlessly transfer money worldwide with minimal cost and fast turnaround. UniFox has five products: a Point-of-sale (POS) system compatible with commonly used PAX terminals; a multi-function ATM; a stable currency; a decentralized exchange (DEX); and a network of online local exchanges.
PundiX offers a solution that enables the public to buy and sell products, services, and cryptocurrencies at physical stores worldwide. PundiX offerings consist of the PundiX platform (a software/hardware stack for POS solutions); the PundiX mobile app; and the PundiX card, a physical multi-currency wallet for fiat and cryptocurrencies.
Clearly, both UniFox and PundiX are focused on making cryptocurrencies accessible to anyone, and both offer a POS solution. However, there are key differences as well: PundiX focuses on providing cryptocurrency POS terminals to physical retail outlets for cryptocurrency purchases and the buying and selling of cryptocurrencies and services. UniFox is focused on deploying a payment infrastructure which, in addition to POS functions, connects cryptocurrencies with any local fiat and also enables fast money transfers.
Detailed Product Information:
Both platforms produce POS terminals that accept FIAT/Crypto payments and serve as a fiat-cryptocurrency exchange.
The PundiX platform consists of three products:
XPOS terminals
PundiX mobile app
XPASS card
PundiX is developing three different POS terminals, the main difference among which will be size. Of the three, the XPOS terminal is currently available, with the other two in development. The first 5000 XPOS terminals are on the way to their owners, who were required pre-register earlier this year for the product. The PundiX mobile app is an end-user product for making payments and purchasing cryptocurrencies at local retailers. In lieu of a phone app, users can opt to use the PundiX card, called XPASS, for in-store payments.
The UniFox platform consists of 5 products:
ATMS
DEX
Four products are completed and working (or in the final testing phase prior to rollout), and the DEX is in early-stage development. Different models of the UniFox ATM are available, the basic and common features of which include the buying and selling of cryptocurrencies, invoice payments, and ID scanning.
Like PundiX POS solutions, the UniFox POS terminals allow users to pay for goods with cryptocurrencies or fiat with receipt, and to exchange cryptocurrencies and fiat. Here, the distinguishing factor is the stable token, Unicash. While consumers may choose to make payments in a wide array of cryptocurrencies, the UniFox network settles payments to retailers in Unicash which, as a stable (non-volatile) and transparent currency, guarantees pricing consistency. Even more, Unicash can be used as a safe, cheap, and fast medium for global money transfers (a service provided through ATMs deployed worldwide). Users can also seamlessly use any local currency to purchase Unicash, which they can then deposit into local exchanges, without transfer and currency conversion fees.
The FOX token & the NPXS token
FOX is a security token used for fees on the proprietary UniFox blockchain. Holders of the FOX token are eligible for monthly dividends, where 100% of the company net profit is distributed to token holders. Holders with a balance of at least 200,000 FOX are considered MasterNodes that receive 5% of all company profits (prior to the dividend distribution), voting privileges, and more. FOX may be perceived as a tokenized asset class (or tokenized share), backed by real value and a functioning business. Dividend distributions will start as of December 2018.
NPXS is an ERC-20 token based on the Ethereum blockchain. Like FOX, NPXS is used to pay fees in the system, with the difference that users must purchase NXPS to use the PundiX platform. PundiX completed its ICO in early 2018. Investors initially received 30% of their purchased tokens, with the remaining 70% being released monthly over a 36 month vesting period that fulfills the PundiX KYC (know-your-customer) requirement. NPXS token holders receive discounts at outlets and shops that support Pundi X payments.
Conclusion
PundiX is a serious player in the East Asian crypto market who has begun to implement POS terminals in local shops and stores. There is a strong demand for POS solutions in the cryptocurrency space, and PundiX is responding with a product that pushes mass crypto adoption where we want to see it. But where public sentiment continues to regard cryptocurrencies as highly-speculative and volatile, retailers might hesitate to implement crypto POS terminals that do not offer pricing consistency over time. If PundiX were to create a closed infrastructure through strong partnerships, it would be a game-changer for the Asian market and the cryptocurrency industry as a whole.
UniFox has taken a different approach by developing a complete payment network in which the Unicash stable token offers retailers the assurance of pricing consistency. As suggested above, the added use-value of the Unicash token is that it is backed by a network infrastructure that enables users to instantly exchange fiat and crypto and to complete fast and cheap global money transfers. To use the UniFox network, consumers do not need to hold Unicash or Fox.
The way forward for both platforms is cooperation, not competition. Both PundiX and UniFox are working towards the mass adoption of cryptocurrencies for everyday transactions. The combined effect of PundiX POS terminals and the UniFox infrastructure and product suite promises to be disruptive.
The UniFox presale starts on 28th of October and you can be part of it! For more details, click here!
website: https://unifox.io
telegram: https://t.me/Unifoxofficial
And you? What is your opinion on possible cooperation between UniFox and PundiX?
Property Loans for Foreigners in Singapore That You Must Know About
Intending to invest in a residential or commercial property in Singapore?  
When it comes to foreigners applying for a loan in Singapore, things can be pretty hard regardless of the reason whether you need the property for personal or business purposes.  
In Singapore, buying a property is challenging, whether you are a foreigner or a native, and sometimes applying for a loan is the only way for you to afford it.  
HOW MUCH CAN YOU BORROW FOR A PROPERTY LOAN IN SINGAPORE? 
As for the Foreigner Loans, in Singapore, there is an exact amount of money you can borrow to finance the purchase of a property.  
In this sense, Singapore has the Loan to Value Ratio (LTV).  
The LTV ratio is what determines the exact amount of money you can borrow for a property loan, which changes depending on where you try to obtain the loan:  
If you are applying for a bank loan, you can borrow a maximum of 75% of the value of the property you want to purchase. That means if you are looking for a property that costs $500.000, the maximum amount of money a bank lender can give you like a loan in Singapore is going to be $375.000. 

When you are applying for a loan with a Housing…
CoinField Launches Sologenic Initial Exchange Offering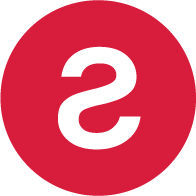 CoinField has started its Sologenic IEO, which is the first project to utilize the XRP Ledger for tokenizing stocks and ETFs. The sale will last for one week and will officially end on February 25, 2020, before SOLO trading begins on the platform.  Sologenic's native token SOLO is being offered at 0.25 USDT during the IEO.   
Earlier this month, Sologenic released the very first decentralized wallet app for SOLO, XRP, and tokenized assets to support the Sologenic ecosystem. The app is available for mobile and desktop via the Apple Store and Google Play.  The desktop version is available for Windows and Mac.
"By connecting the traditional financial markets with crypto, Sologenic will bring a significant volume to the crypto markets. The role of the Sologenic ecosystem is to facilitate the trading of a wide range of asset classes such as stocks, ETFs, and precious metals using blockchain technology. Sologenic is an ecosystem where users can tokenize, trade, and spend these digital assets using SOLO cards in real-time. The ultimate goal is to make Sologenic as decentralized as possible, where CoinField's role will be only limited to KYC and fiat ON & OFF ramping," said CoinField's CEO…
Many of the Top Sports Betting Websites for 2020 Can Be Found On Boomtown's Best Betting Page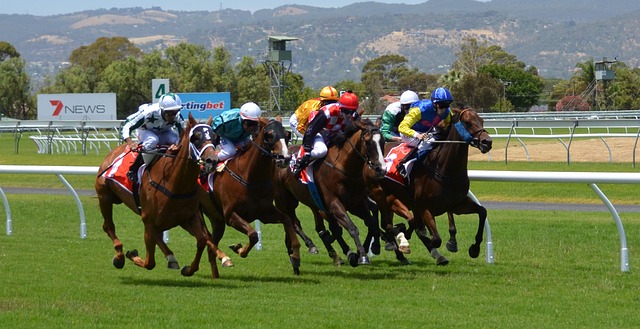 Sports betting is one of the widely known types of online gambling. With a large number of sports fans around the world, this type of gambling is one of the most sought after. The problem usually comes from when gamblers try to find the best sites out of the many available ones. Many new sports betting sites come up daily, thus making the selection process even harder. One of the best places to find top betting websites for sports is Boomtown Bingo. This platform doesn't just give users the best online casino games websites, but they also cover sports betting. As such, boomtown bingo remains a one-stop-shop for everyone who needs the best and the latest online gambling and gaming sites for all types of devices.
Performance
The performance of any website is critical. Users need to find their way around the site easily, and that can be made possible with the site structure and arrangement. Loading time is also essential. A website that always hangs thus pushing the user to refresh every time is no good. These are some of the factors that Boomtown Bingo looks into when selecting the best sites for its users. You can be sure that the new sports betting websites listed on Boomtown's platform have faster loading time, can be used easily by everyone, including those who are trying this betting for the first time.…