FOX Presale Dates Announced, with $11.2M Expected in Community Contributions!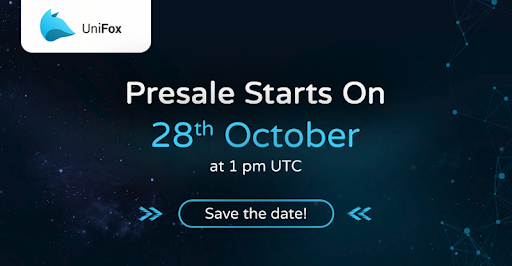 After extensive planning, we are happy to announce the dates for the official FOX presale, which will be held from October 28th to November 25th. In a survey distributed on September 21, over 5000 users have expressed the intention to contribute over $11,000,000 USD to the presale.
Presale details:
Start date: 28th October 1:00 PM UTC
Sale price: $0,25 USD
Sale Goal: $2,500,000 USD
Minimum investment: 0.02 ETH / 0.006 BTC
Bonus structure:
First 48 hours — 50% bonus
1st week — 40% bonus
2nd week — 35% bonus
3rd week — 30% bonus
4th week — 25% bonus
Supported payment methods:
– BTC
– ETH
Community development:
The UniFox community continues to grow. Over the last six months, we have gained over 81,000 active members on social media sites, we have organized three community meetings, and our ICO video has been seen by over 10,000 viewers.
New Promo Video!
Dividend distributions to begin in December 2018
As an established and profitable business, UniFox will use the proceeds from the token sale to hasten the global expansion of the business. All four of UniFox's primary product lines are working. As some are already revenue positive (the Online Local Exchange is in the final phase of testing, and the POS terminals will soon enter the final phase of testing in dozens of shops in Europe), UniFox will begin to distribute monthly dividends to token holders as of December 2018. Dividends will be issued proportionally to token holders with a minimum balance of 6000 FOX at the monthly closing date. Masternodes (holders with a minimum of 200,000 FOX) receive, in addition to the regular dividend, a bonus that represents a share of 5% of the total dividends (before general distribution). Further information about dividends distribution will be released prior to December 2018.
Purchasing FOX during the sale:
The process is simple. Sign up/in at backoffice and go to "My wallet". Select payment method and indicate the amount to be invested. Lastly, send funds to the address that is then displayed. Funds may be sent directly from exchanges. UniFox will release a guide for purchasing FOX several days before the presale begins.
Planned use of Presale funds:
UniFox will remain fully transparent in its allocation of raised presale funds. Approximately 35% of all raised funds will be dedicated to development costs that include those incurred by fixing software bugs, implementing new coins and tokens on the system, and developing the Decentralised UniFox exchange. The remaining 65% will be used to fund marketing efforts, listing fees for exchanges, and legal and administrative fees.
Prior to the main sale, UniFox has committed to deploying 50 working POS terminals and 20 ATMs. Additionally, Unicash (the stable token) will be listed on exchanges, enabled as a payment method in local markets and e-shops, and implemented in partnered ATMs in Europe (Malta, Romania, and Austria).
Special offer: Invest $1000 or more and become a Masternode!
UniFox holders with a balance of at least 200,000 FOX are awarded Masternode status. As suggested above, 5% of all dividends are distributed as a bonus to Masternodes prior to the general distribution to token holders with a minimum balance of 6000 FOX.
As the default price for 200,000 FOX is $50,000 USD, Masternode status may be out of reach for many investors. Accordingly, UniFox has devised a contest in which community members who invest a minimum of $1000 USD during the presale can win Masternode status.
The rules are as follows:
– invest $1000 or more during the presale
– your account is automatically considered a "candidate" in the contest
– our system will randomly choose 10 candidates on 1st of December 2018 and will award BONUS FOX coins as follows:
1st place: 200 000 FOX + Trezor T
2nd place: 100 000 FOX + Trezor T
3rd place: 75 000 FOX + Trezor T
4th place: 60 000 FOX
5th place: 50 000 FOX
6th place: 40 000 FOX
7th place: 30 000 FOX
8th place: 20 000 FOX
9th place: 15 000 FOX
10th place: 10 000 FOX
(FOX coins will be sent to winning wallets within 7 days after the draw)
Our accomplishments to date:
UniFox has signed strategic partnerships with projects like Electra, Achain, Phore, and Credits. We have additionally concluded a contract with the Canadian company CMI, which has committed to the purchase of a minimum of 750 UniFox products within the next 24 months. This contract represents a significant validation of our use case.
UniFox POS terminals have been in testing in dozens of shops and retailers in the Czech Republic, including the world-famous pub Duplex, in the centre of Prague. (Czech users can also access our Online Local exchange to seamlessly convert cryptocurrency to Czech crowns!)
UniFox has launched the Unicash Stable token website [https://unicash.io]. Users registered at the UniFox website [https://unifox.io] may log in directly to the UniCash Stable token site.
Website: https://unifox.io
Telegram: https://t.me/Unifoxofficial
Property Loans for Foreigners in Singapore That You Must Know About
Intending to invest in a residential or commercial property in Singapore?  
When it comes to foreigners applying for a loan in Singapore, things can be pretty hard regardless of the reason whether you need the property for personal or business purposes.  
In Singapore, buying a property is challenging, whether you are a foreigner or a native, and sometimes applying for a loan is the only way for you to afford it.  
HOW MUCH CAN YOU BORROW FOR A PROPERTY LOAN IN SINGAPORE? 
As for the Foreigner Loans, in Singapore, there is an exact amount of money you can borrow to finance the purchase of a property.  
In this sense, Singapore has the Loan to Value Ratio (LTV).  
The LTV ratio is what determines the exact amount of money you can borrow for a property loan, which changes depending on where you try to obtain the loan:  
If you are applying for a bank loan, you can borrow a maximum of 75% of the value of the property you want to purchase. That means if you are looking for a property that costs $500.000, the maximum amount of money a bank lender can give you like a loan in Singapore is going to be $375.000. 

When you are applying for a loan with a Housing…
CoinField Launches Sologenic Initial Exchange Offering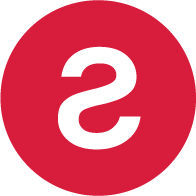 CoinField has started its Sologenic IEO, which is the first project to utilize the XRP Ledger for tokenizing stocks and ETFs. The sale will last for one week and will officially end on February 25, 2020, before SOLO trading begins on the platform.  Sologenic's native token SOLO is being offered at 0.25 USDT during the IEO.   
Earlier this month, Sologenic released the very first decentralized wallet app for SOLO, XRP, and tokenized assets to support the Sologenic ecosystem. The app is available for mobile and desktop via the Apple Store and Google Play.  The desktop version is available for Windows and Mac.
"By connecting the traditional financial markets with crypto, Sologenic will bring a significant volume to the crypto markets. The role of the Sologenic ecosystem is to facilitate the trading of a wide range of asset classes such as stocks, ETFs, and precious metals using blockchain technology. Sologenic is an ecosystem where users can tokenize, trade, and spend these digital assets using SOLO cards in real-time. The ultimate goal is to make Sologenic as decentralized as possible, where CoinField's role will be only limited to KYC and fiat ON & OFF ramping," said CoinField's CEO…
Many of the Top Sports Betting Websites for 2020 Can Be Found On Boomtown's Best Betting Page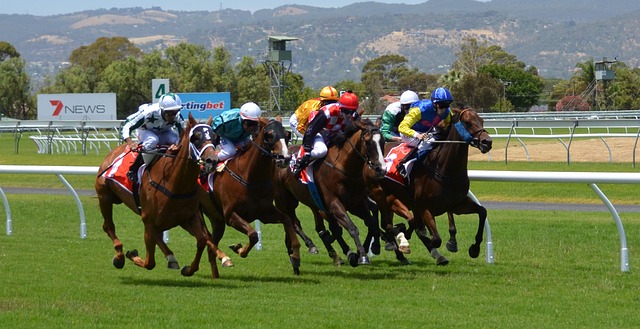 Sports betting is one of the widely known types of online gambling. With a large number of sports fans around the world, this type of gambling is one of the most sought after. The problem usually comes from when gamblers try to find the best sites out of the many available ones. Many new sports betting sites come up daily, thus making the selection process even harder. One of the best places to find top betting websites for sports is Boomtown Bingo. This platform doesn't just give users the best online casino games websites, but they also cover sports betting. As such, boomtown bingo remains a one-stop-shop for everyone who needs the best and the latest online gambling and gaming sites for all types of devices.
Performance
The performance of any website is critical. Users need to find their way around the site easily, and that can be made possible with the site structure and arrangement. Loading time is also essential. A website that always hangs thus pushing the user to refresh every time is no good. These are some of the factors that Boomtown Bingo looks into when selecting the best sites for its users. You can be sure that the new sports betting websites listed on Boomtown's platform have faster loading time, can be used easily by everyone, including those who are trying this betting for the first time.…