ISBG Announces Strong IoT Implementation in Supply Chain Features for CBD Product Line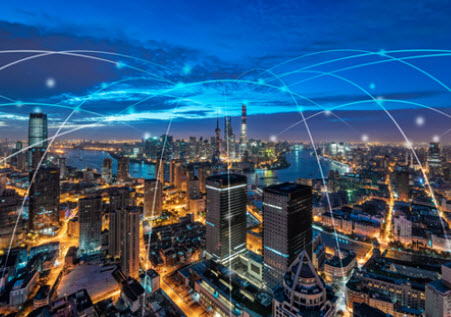 LAS VEGAS, NV, October 27, 2018 — International Spirits and Beverage Group Inc. (OTCQB:ISBG) ("ISBG" or the "Company"), a top-tier brand incubator in the Global Wine & Spirits market, is excited to announce material advances in the Company's implementation of its Internet-of-Things ("IoT") technology solution as it incorporates new CBD products into core operational strategy.
The company, in partnership with Bengala Technologies LLC, ("Bengala"), has been developing a groundbreaking logistics and supply chain management solution that relies heavily on a marriage between Blockchain and IoT technology to streamline and "smarten" the process of bringing new brands to market in the craft spirits industry.
According to management, that same technology is proving valuable as the company expands into the CBD marketplace with its new line of CBD products following its collaboration with a leading CBD products company.
"The internet of things, or IoT, is a system of interrelated computing devices, mechanical and digital machines, with unique identifiers and the ability to transfer data back and forth over a network without requiring human-to-human or human-to-computer interaction," said Arnaldo A. Detrés, CEO of Bengala Technologies, LLC. "Our technology is already sufficiently advanced to begin to have a material impact on margins upon initial implementation into ISBG's operations, particularly as the Company begins to roll out its new line of CBD products and its coming pilot run of the new batch of Besado Tequila."
Management believes the implementation of its new QR code (quick response code) system can be used to register initial lots of production, track and trace units, load information, dramatically improve quality control, and improve the impact of marketing spend through information efficiencies.
Mr. Detrés continued, "IoT can be custom designed and made with sensors, GPS tracking, and embedded wireless services to extend both reach and functionality within our network. QR codes are made with immutable information. When implemented in the context of CBD product management, they can be used to streamline literally every part of the chain from supplier to customer, and offer critical supplemental data to augment inventory management."

About ISBG
ISBG is a Nevada-based alcoholic beverage company specializing in the development, marketing and global sales of innovative wine and spirits brands. The Company's expertise lies in the strategic development and aggressive early growth of its brands and establishing these brands as viable and profitable. ISBG intends to build its own brands while seeking out individual acquisition candidates to continue to develop its pipeline of new brands into the ISBG portfolio. For more information visit: www.isbg.global
ABOUT ISBG-BENGALA BLOCKCHAIN PROJECT
The Project is a blockchain and Fintech company that represents the partnership between ISBG and Bengala Technologies LLC, ("Bengala"), a development firm that specializes in tailored technology solutions with an expertise in blockchain and distributed ledger technology. The platform consists of a marriage between the Internet-of-Things and the Blockchain to produce a comprehensive product management solution for the beverage industry. The company is creating a single, functionally-integrated, decentralized system designed to streamline all steps from farmer to bartop or countertop, including logistics and marketing.

ABOUT BENGALA TECHNOLOGIES, LLC
Bengala Technologies is a Blockchain engineering firm that specializes in tailored technology solutions with a particular expertise in blockchain and distributed ledger technology. The Company has achieved excellence in the field of blockchain and data efficiency by creating and deploying custom decentralized blockchain apps in partnership with select clients, producing reliable, secure and transparent identities and operational platforms for businesses in a range of different industries and markets.

Forward-Looking Statements: This press release may contain forward-looking statements that involve risks and uncertainties. These statements relate to future events or our future financial performance. In some cases, you can identify forward-looking statements by terminology including "could", "may", "will", "should", "expect", "plan", "anticipate", "believe", "estimate", "predict", "potential" and the negative of these terms or other comparable terminology. While these forward-looking statements, and any assumptions upon which they are based, are made in good faith and reflect our current judgment regarding the direction of our business, actual results will almost always vary, sometimes materially, from any estimates, predictions, projections, assumptions or other future performance suggested in this report. Except as required by applicable law, we do not intend to update any of the forward-looking statements so as to conform these statements to actual results. Investors should refer to the risks disclosed in the Company's reports filed from time to time with OTC Markets (www.otcmarkets.com).
Contact:
International Spirit & Beverage Group, Inc.
info@isbg.global
Bengala Technologies, LLC:
info@bengalatech.io
SFUNDING – The Leading Utility Blockchain platform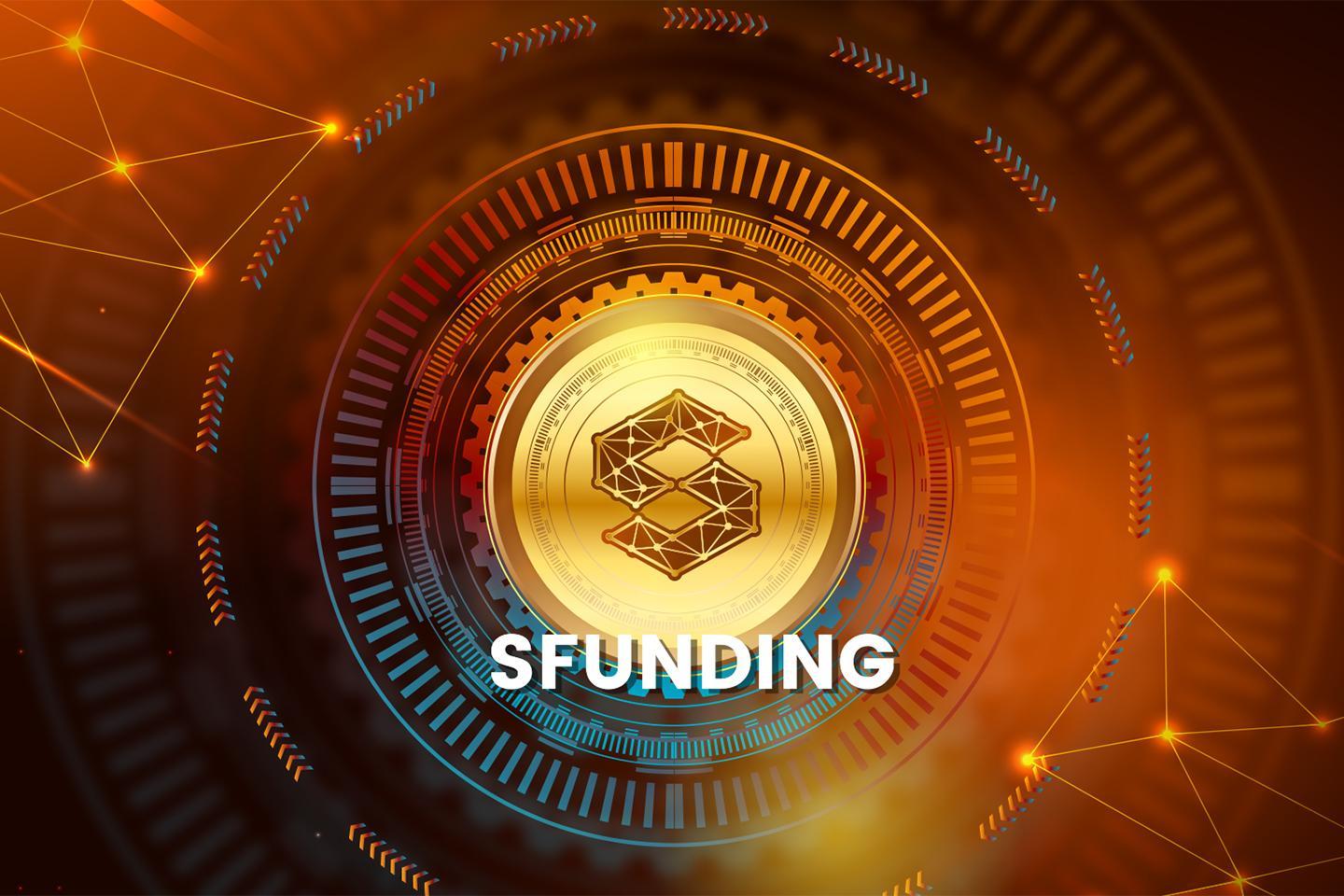 Integrating Smart Contract feature, SFUNDING was launched as a pioneering Utility Blockchain platform project. It offers a favourable environment for Dapps and decentralized entertainment services as well as ensuring transparency, fairness, and optimal user experience.
SFUNDING envisions to be the leading Utility Blockchain platform that offers a favourable environment for Dapps and decentralized entertainment services as well as ensuring transparency, fairness, and optimal user experience.
Blockchain-based games developed by SFUNDING provide users with numerous outstanding features.
Track and validate ownership of digital assets.

Offer a secure payment system

Increase competitiveness by applying innovative technology

Trade digital assets easily with high liquidity
Operating model
SFUNDING system is empowered by Blockchain technology, which brings optimal freedom for the user through an open-source, decentralized, independent, and intermediary-free platform. All user data are securely encrypted and not controlled by any parties control, including SFUNDING Developer Team. 
The launch of SFUNDING has opened up a new era of freedom and privacy where user rights and benefits are always the top priority. As an open-source platform, SFUNDING allows everyone to participate in information verification as well as the overall development of the platform.
Transaction information is always public and…
Why is Crypto Futures Trading So Easy Today?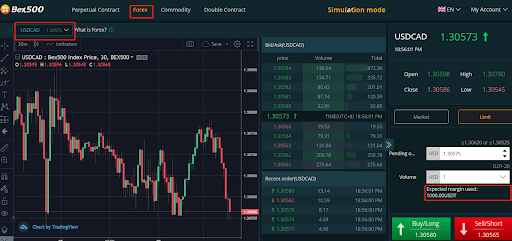 -One-on-one interview with CEO of BEX500
Bitcoin futures trading is the most efficient way to engage yourself in bitcoin market without having to acknowledge the ownership and storage responsibilities.
Some users say, crypto futures trading has never been easier with BEX500 exchange.
Can we trust BEX500 with our bitcoin? Today, we invited Anna Myshustina (Anna), CEO of BEX500 to dig more into that.

Q: hey, Anna, thank you for joining us. You were a successful trader in futures and options, what motivated your innovation in crypto industry?
Anna: My pleasure. I have been in derivatives for 8 years. As a trader, I found many crypto futures exchanges too complicated for beginners, but not efficient for the experienced.
So, we'd like to make a change. We are the first crypto exchange to introduce [ONE Account for Live & Demo]. You can login https://www.bex500.com and register for once and for all, and it will be for both live & demo trading.
While, traders in other competitors are still forced to login live and demo with 2 different accounts in 2 addresses for "live" and "testnet".
Continue Reading
Bitcoin will return to the bear market? Bex500 senior investor teaches you how to get profit in the Bear market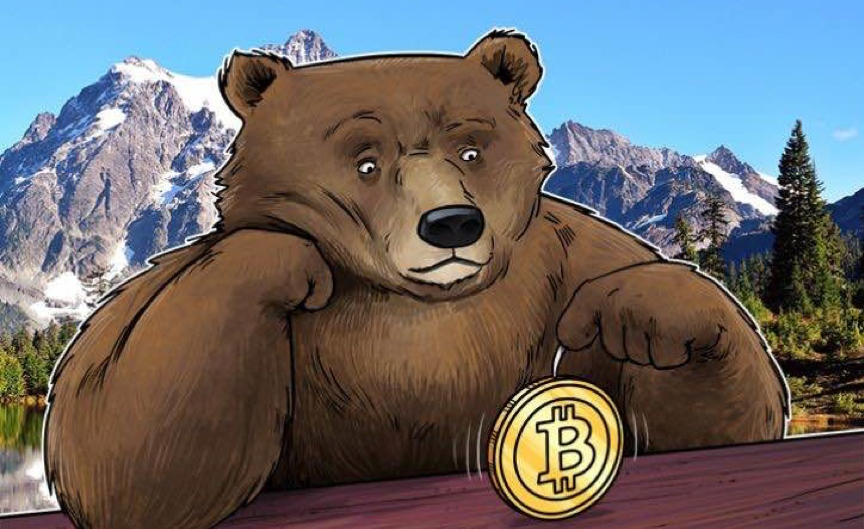 —— Don't forget to join Bex500 bonus program at the bottom of the article.
Since September, the Bitcoin price has been decline from beyond $10000 to below the $8000, which 20% of the bitcoin value has been removed. The collapse of bitcoin price brings about the new panic in the bitcoin trading market. Many bitcoin investors are scared of the returning bear market as the early of this year. On the contrary, some of the bitcoin-believer, especially the investor who brought Bitcoin in the height of the price still thought that the bitcoin price will rebound very soon. However, it is no doubt that the early stage of the bear market has been shown up in the past month. Many crypto analysts start to predict the bottom price of this market movement.
However, as the market developed, crypto traders have detected more tools to safely pass through the bear market. They realized more ways to avoid the loss of the price decline; moreover, they began to earn profit from the bear market. The key to the tools is the bitcoin futures contracts. We are honored to make an interview with Bex500 senior investor Tom Beck and he introduces the details about bitcoin futures contracts. (Reporter=R, Tom Beck=T)
R: Hi, Tom, Thank you for accepting our interview, Could you introduce yourself?
T: Sure, My name is Tom, I have over…