ISBG Announces Strong IoT Implementation in Supply Chain Features for CBD Product Line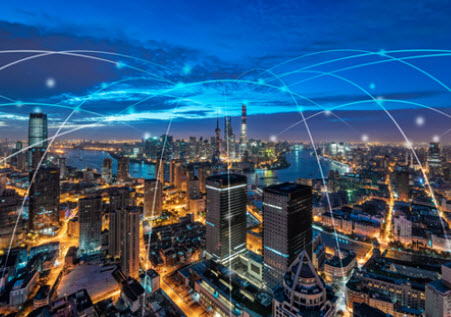 LAS VEGAS, NV, October 27, 2018 — International Spirits and Beverage Group Inc. (OTCQB:ISBG) ("ISBG" or the "Company"), a top-tier brand incubator in the Global Wine & Spirits market, is excited to announce material advances in the Company's implementation of its Internet-of-Things ("IoT") technology solution as it incorporates new CBD products into core operational strategy.
The company, in partnership with Bengala Technologies LLC, ("Bengala"), has been developing a groundbreaking logistics and supply chain management solution that relies heavily on a marriage between Blockchain and IoT technology to streamline and "smarten" the process of bringing new brands to market in the craft spirits industry.
According to management, that same technology is proving valuable as the company expands into the CBD marketplace with its new line of CBD products following its collaboration with a leading CBD products company.
"The internet of things, or IoT, is a system of interrelated computing devices, mechanical and digital machines, with unique identifiers and the ability to transfer data back and forth over a network without requiring human-to-human or human-to-computer interaction," said Arnaldo A. Detrés, CEO of Bengala Technologies, LLC. "Our technology is already sufficiently advanced to begin to have a material impact on margins upon initial implementation into ISBG's operations, particularly as the Company begins to roll out its new line of CBD products and its coming pilot run of the new batch of Besado Tequila."
Management believes the implementation of its new QR code (quick response code) system can be used to register initial lots of production, track and trace units, load information, dramatically improve quality control, and improve the impact of marketing spend through information efficiencies.
Mr. Detrés continued, "IoT can be custom designed and made with sensors, GPS tracking, and embedded wireless services to extend both reach and functionality within our network. QR codes are made with immutable information. When implemented in the context of CBD product management, they can be used to streamline literally every part of the chain from supplier to customer, and offer critical supplemental data to augment inventory management."

About ISBG
ISBG is a Nevada-based alcoholic beverage company specializing in the development, marketing and global sales of innovative wine and spirits brands. The Company's expertise lies in the strategic development and aggressive early growth of its brands and establishing these brands as viable and profitable. ISBG intends to build its own brands while seeking out individual acquisition candidates to continue to develop its pipeline of new brands into the ISBG portfolio. For more information visit: www.isbg.global
ABOUT ISBG-BENGALA BLOCKCHAIN PROJECT
The Project is a blockchain and Fintech company that represents the partnership between ISBG and Bengala Technologies LLC, ("Bengala"), a development firm that specializes in tailored technology solutions with an expertise in blockchain and distributed ledger technology. The platform consists of a marriage between the Internet-of-Things and the Blockchain to produce a comprehensive product management solution for the beverage industry. The company is creating a single, functionally-integrated, decentralized system designed to streamline all steps from farmer to bartop or countertop, including logistics and marketing.

ABOUT BENGALA TECHNOLOGIES, LLC
Bengala Technologies is a Blockchain engineering firm that specializes in tailored technology solutions with a particular expertise in blockchain and distributed ledger technology. The Company has achieved excellence in the field of blockchain and data efficiency by creating and deploying custom decentralized blockchain apps in partnership with select clients, producing reliable, secure and transparent identities and operational platforms for businesses in a range of different industries and markets.

Forward-Looking Statements: This press release may contain forward-looking statements that involve risks and uncertainties. These statements relate to future events or our future financial performance. In some cases, you can identify forward-looking statements by terminology including "could", "may", "will", "should", "expect", "plan", "anticipate", "believe", "estimate", "predict", "potential" and the negative of these terms or other comparable terminology. While these forward-looking statements, and any assumptions upon which they are based, are made in good faith and reflect our current judgment regarding the direction of our business, actual results will almost always vary, sometimes materially, from any estimates, predictions, projections, assumptions or other future performance suggested in this report. Except as required by applicable law, we do not intend to update any of the forward-looking statements so as to conform these statements to actual results. Investors should refer to the risks disclosed in the Company's reports filed from time to time with OTC Markets (www.otcmarkets.com).
Contact:
International Spirit & Beverage Group, Inc.
info@isbg.global
Bengala Technologies, LLC:
info@bengalatech.io
BTC Surged Above $9.5K, will it Continue to Explode Towards $10K?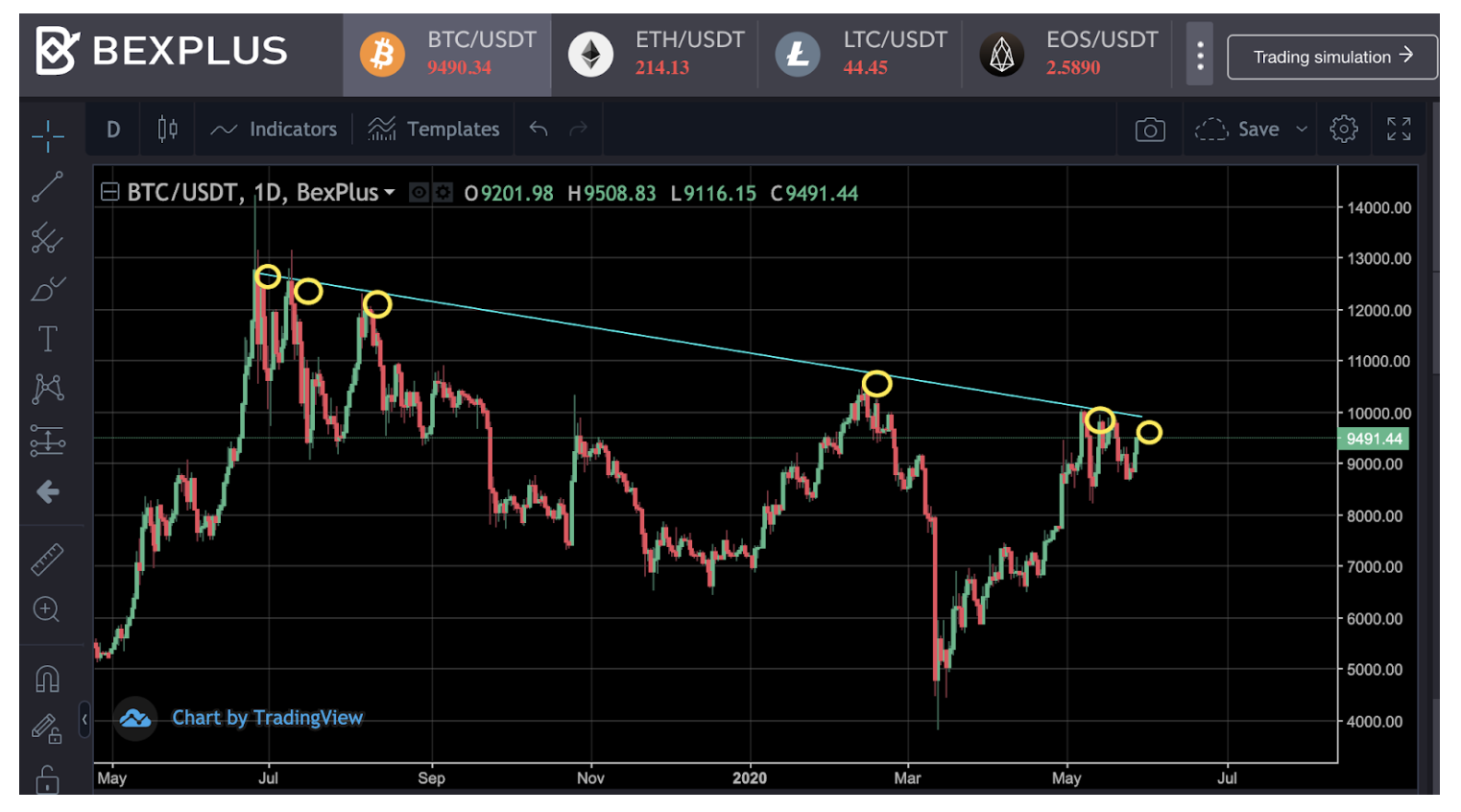 After declining as low as $8,600 on May 25, Bitcoin is currently gathering upward momentum and hit near $9,500, representing a 3.5% gain on 1 day. With the price breaking out once again, there is a confluence of signs suggesting BTC could rally past its monthly high of $10,000 in the near future.
However, Bitcoin has seen six lower highs in a row in the past 12 months, which indicates a bearish cycle spanning over a long period of time. If BTC fails to break above $10,000, it increases the probability of the resumption of a correction.
In addition, BTC may be showing a rough inverse head and shoulders pattern, which is regarded as a textbook bottom indicator. Therefore, if BTC failed to break $10,000 this time, it may drop to at least $6,800 to form the pattern.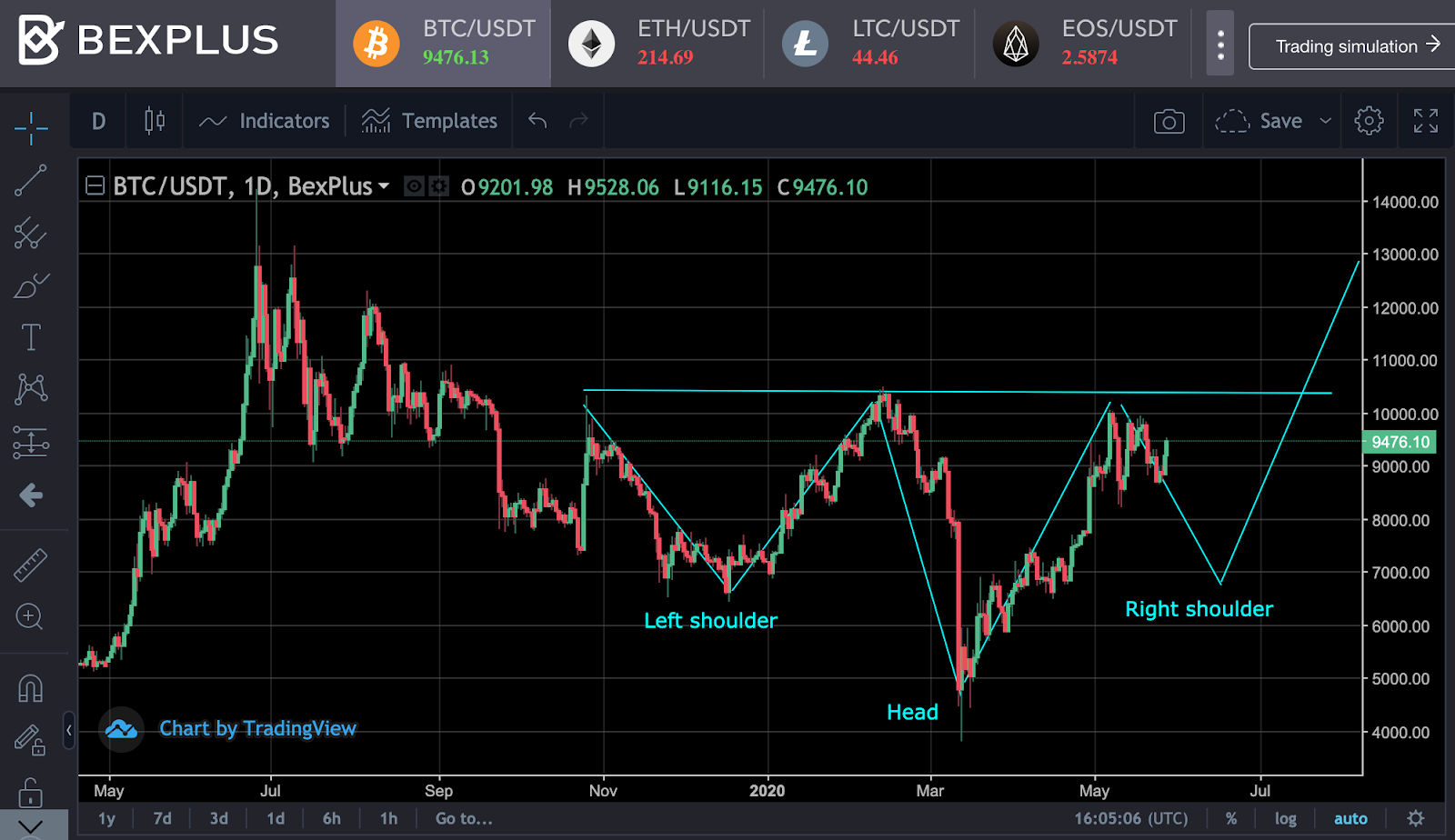 As a result, we can predict that Bitcoin may soon perform a retracement after hitting the $10,000 and change its direction to the upside movement after retesting the support at around $6,800 – $7,100. So how can we profit from the upcoming huge price volatility? BTC futures trading…
Fear & Greed Index Suggests A Bull in the Bitcoin Market?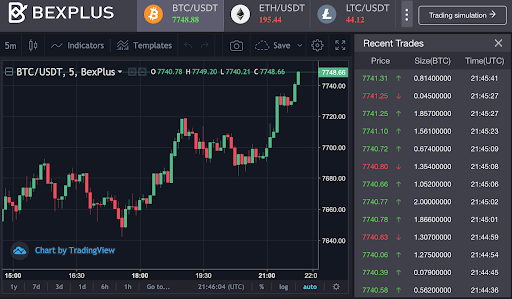 As indicated by Justin Kwo, an analyst director from Bexplus, Cryptocurrency trading is a game of nerves and it cannot withstand the emotional behavior. Traders keep on changing their minds with the sudden and strong market fluctuations. This behavior reflects their psychological instability and prevailing sentiment in a particular time zone. However, in the Bitcoin market, traders' emotions will determine their trading behaviors, which, therefore, affects the future trend of Bitcoin. 
So, what is Fear and Greed Index?
Alternative.me has the most well-known and respected Bitcoin fear and greed index.
Extreme fear can be a sign that investors are too worried. That could be a buying opportunity.

When Investors are getting too greedy, that means the market is due for a correction.
To make it precise:
When the index drops below 20 it indicates extreme fear.

When the index rises above 60, it indicates extreme greed.
The result of Fear and Greed Index is calculated from the following aspects:
Volatility: the program marks wider fluctuations as a sign of fear
Market volume: if buying volumes increase significantly, the greed levels rise, too
Social media: the client monitors, gathers and counts posts on various hashtags, to see how many interactions they receive…
Origin Protocol Launches Fundraiser to Help Find Vaccine for COVID-19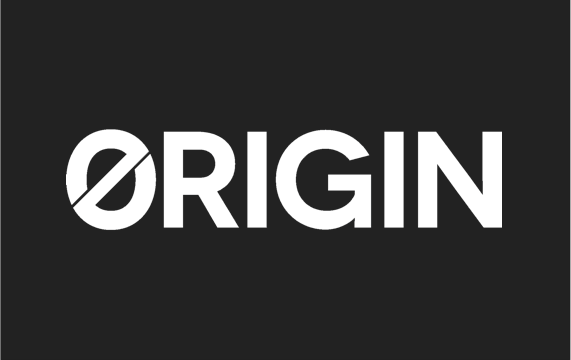 Origin Protocol is selling KN95 masks at cost and shipping them to anyone in the US within 3-5 days.  This is just one of the ways Origin is turning its rewards campaign into a fundraiser to support the Coalition for Epidemic Preparedness Innovations (CEPI) — a foundation that is working to accelerate the development of vaccines against COVID-19. CEPI first launched in 2017 with initial funding from the governments of Germany, Japan, Norway and the Bill & Melinda Gates Foundation. To combat the COVID-19 outbreak, CEPI has been moving with great urgency in coordination with the World Health Organization (WHO), who is leading the development of a coordinated international response. 
"At Origin, we admire the critical work that CEPI is doing for people during this outbreak, and are dedicated to support its mission in accelerating the development of vaccines against COVID-19. With successful development and equitable access of these vaccines, we can fight COVID-19 together," said Max Unger, Head of Community at Origin Protocol.
Shop at 'Stay at Home' & Support a Charity
For every purchase made on Origin's 'Stay at Home' shop, the company will donate 100% of the proceeds to CEPI. Powered by Dshop