Tron to hand out three million USD in charity; Sun to speak at UNCTAD event
In a bid to back the use of blockchain for global good, Tron, which is one of the most decentralized platforms in the market – has donated $3 million to BCF (Blockchain Charity Foundation). Tron's pledge came a month later after the BCF stated its intents to partner and donate to the United Nations Development Program (UNDP).
The partnership between UNDP and BCF will help to foster the use of blockchain apps for social and economic good. Tron, through its CEO Justin Sun, has pledged to be pivotal in the campaign for blockchain apps for social wellness. The blockchain project has also stated that it will back this goal to leverage blockchain for the charity program.
EXCLUSIVE: @Tronfoundation announces $3M pledge to the Blockchain Charity Foundation (BCF), following @binance listing fees commitment. @justinsuntron and @cz_binance will attend the World Investment Forum to further discuss blockchain's role in charity.

— Unbankd (@unbankd_co) October 17, 2018
The blockchain tech is transparent, traceable, and can get used for efficient charity programs. However, a Medium post stated that BCF (a charity Foundation by Binance) trusts that incorporating blockchain technology into charitable programs will produce a system of trust and dependability.
Nonetheless, it is necessary to take note that when BCF began, it saw a charitable system capable of fraud and misuse of charity funds; at the launch time, Binance stated:
"We're taking this opportunity to turn BCF vision into reality: Binance is building a fully transparent donation platform that enables traceable and flexible multi-currency donations recorded on the blockchain."
It is also vital to know that Tron is poised to be forefront in the charity industry as its CEO said,
"As a Super Representative, I am fortunate enough to have earned the trust of the community. I believe it is my responsibility to lead the movement in applying blockchain technology to improve people's livelihoods around the world. I will dedicate the resources I have gained from co-governing the network to causes that will benefit and empower society. I hope my actions will inspire more people to tap into the great potential of blockchain technology to truly make a positive impact."
Mr. Sun-led blockchain project is seeking to get the solution to power blockchain technology around the world and has told the community to join the movement that will take this technology onto another level in a few years to come.
With its existing collaboration and the upcoming ones, Tron is assertive that it would change the charity field; foster the current structure, and encourage more people worldwide. Undoubtedly, the company's notable donation and support will go a long way in empowering the society and make a good impact in their lives.
Also in the bid to encourage the charity field in the blockchain world, Binance has pledged 100% of its listing fees to the newly formed wing: BCF (Blockchain Charity Foundation).
Subsequently, it has been reported that Tron's CEO and BCF will be present at the World Investment Forum, which is held by the UN (United Nations) Conference on Trade and Development (UNCTAD) this week, specifically on Oct. 24th.
The Forum will solely talk on how blockchain will help sustain the Social Development Goals (SDGs). If you live anywhere near to Palais des Nations, you can listen to Justin Sun's speech there.
For real-time trade alerts and a daily breakdown of the crypto markets, sign up for Elite membership!
Disclaimer: This article should not be taken as, and is not intended to provide, investment advice. Global Coin Report and/or its affiliates, employees, writers, and subcontractors are cryptocurrency investors and from time to time may or may not have holdings in some of the coins or tokens they cover. Please conduct your own thorough research before investing in any cryptocurrency and read our full disclaimer.
Image courtesy of HeatherPaque/Pixabay
The Stability is Here: USD Tether Comes to 1xBit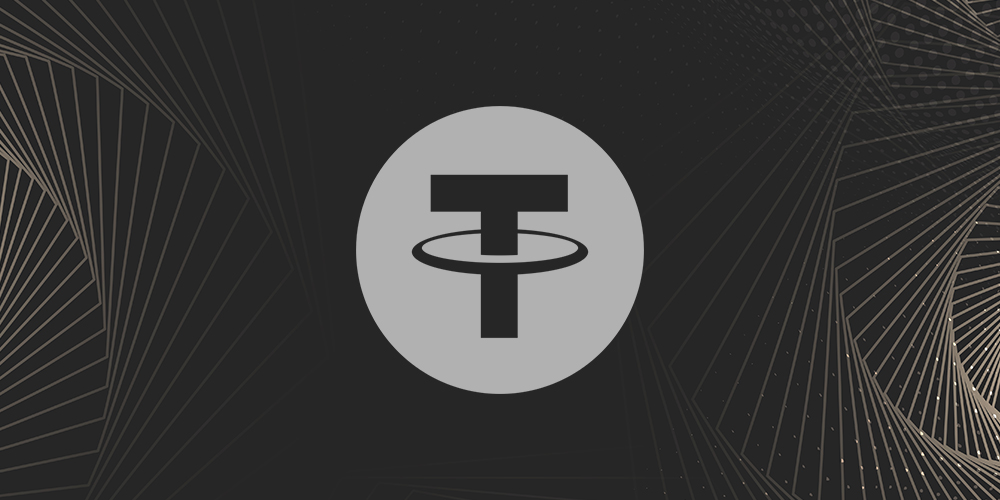 Cryptocurrencies have been stirring the interest of the general public for the last several years, mostly because of the wild price swings that yielded massive profits for the dextrous speculators. The unprecedented level of security, almost complete non-traceability, superior speed of transactions, and substantially lowers fees are among the factors that facilitated the embracement of cryptocurrencies by the millions around the globe.
But on the flip side, high volatility, inherent to digital currencies, has oftentimes dissuaded traditional investors, traders, and common users from entering the space. However, things have changed after the emergence of stablecoins, the type of cryptocurrencies explicitly designed to provide holders with a hedge against severe volatility, thanks to their direct binding to the so-called "stable" class of assets or commodities. Those assets come in the form of the traditional fiat currencies (USD, EUR, CNY) or the traded commodities (gold and other precious metals, crude oil, rubber). Over a short period of time, stablecoins became a cog in the crypto machine, with one coin currently dominating this niche.
USD Tether: stability amidst the total volatility
Similar to Bitcoin, the dominance of which has already surpassed the 70% mark, USD Tether (USDT) currently holds the upper hand among the peers. The idea concerning the issuance of a cryptocurrency that would be pegged to the US dollar, along with a basket of other traditional currencies, to provide…
Now is the Perfect Time to Become a BitStarz Affiliate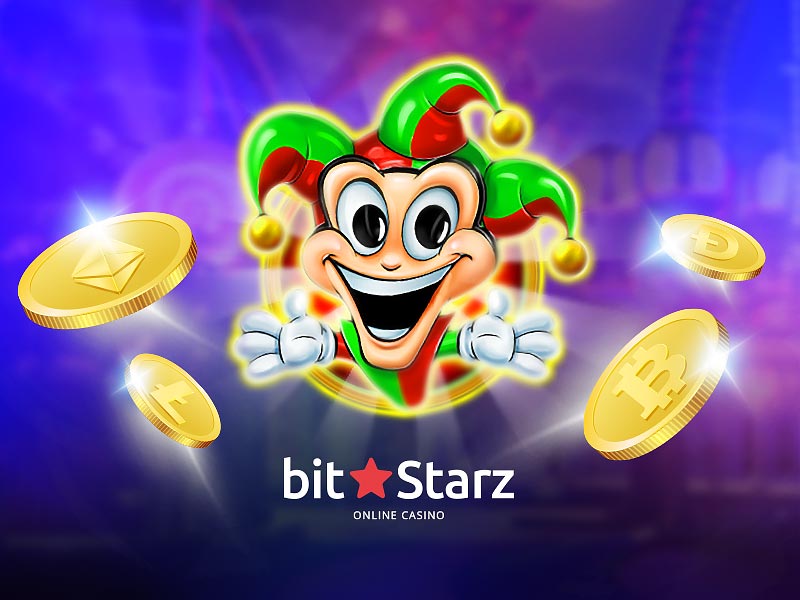 Cryptocurrency isn't just a passing fad or get rich quick scheme, it's an innovation that is changing the world as we know it. No industry has benefited more from cryptocurrencies rocket to the moon than iGaming, as it's grabbed onto the digital coin revolution with both hands.
What was once something offered by just a few niche casinos has actually catapulted the likes of BitStarz to industry superstardom. The growing benefits of Bitcoin and other cryptocurrencies used in iGaming simply can't be ignored, with affiliates now also able to reap the benefits – there simply is no better time to become a BitStarz affiliate!
Affiliate Marketing is a Money Maker
Affiliate marketing has a hand in almost every industry, even if you don't see it. In fact, from retail all the way through to ICOs, affiliate marketing has a role to play in generating business and brand awareness for companies around the globe. This certainly isn't a one way street relationship either, as affiliates under the right scheme can generate huge revenues.
Where there is iGaming there is affiliate marketing, the two just seem to go hand in hand. Long before other industries woke up to the value of affiliate marketing, iGaming was already ahead of the curve. Now, take a new innovation like crypto, which commands headlines, and mesh it with the ever popular online casino industry…
Australia progressively develops a crypto scheme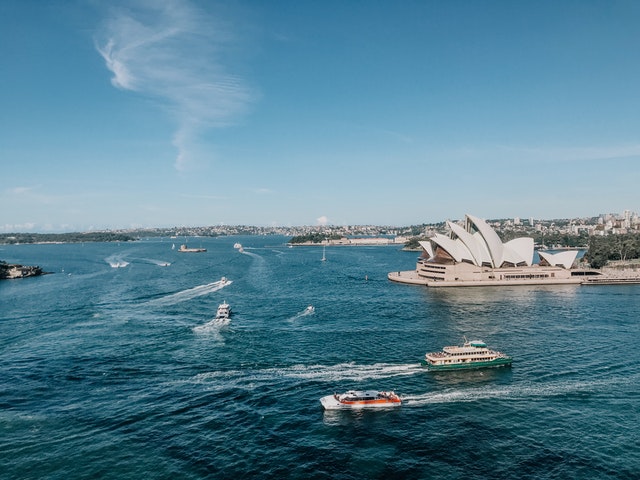 Cryptocurrency and the Bitcoin first entered our vocabulary in 2009. It has been 10 years and up to now many people recognize this terminology, however, it is not really used for payment. Despite it is slow progression worldwide, Australia is a growing market for it. Gambling and online casino is also strongly developing in Australia and it is using more digital exchanges. According to various statistics – online casino Australia is a widely researched topic and surely is attracting more and more people along with cryptocurrencies. There had been some changes in taxation and cash payments, so it is very likely that Australians will go digital and buy cryptocurrency very soon.
Australia has legalised cryptocurrency since 2017 with the support of the government. They have to be treated as property and subject to Capital Gains Tax(CGT). The change in tax law surely demonstrated how Australia is progressing towards digital.
In 2018, new cryptocurrency exchange regulations came into place and it got more complex. The new rules required exchanges to be registered with the Australian Transaction Reports and Analysis Centre (AUSTRAC) in order to prevent deceptive activity.
Australia looks ready to include Initial Coin Offerings (ICOs). They are cryptocurrency's way of community funding, which came into public back in 2014. Although it has been banned in China and criticized By the Us, Australia keeps being open to new possibilities…