Tron to hand out three million USD in charity; Sun to speak at UNCTAD event
In a bid to back the use of blockchain for global good, Tron, which is one of the most decentralized platforms in the market – has donated $3 million to BCF (Blockchain Charity Foundation). Tron's pledge came a month later after the BCF stated its intents to partner and donate to the United Nations Development Program (UNDP).
The partnership between UNDP and BCF will help to foster the use of blockchain apps for social and economic good. Tron, through its CEO Justin Sun, has pledged to be pivotal in the campaign for blockchain apps for social wellness. The blockchain project has also stated that it will back this goal to leverage blockchain for the charity program.
EXCLUSIVE: @Tronfoundation announces $3M pledge to the Blockchain Charity Foundation (BCF), following @binance listing fees commitment. @justinsuntron and @cz_binance will attend the World Investment Forum to further discuss blockchain's role in charity.

— Unbankd (@unbankd_co) October 17, 2018
The blockchain tech is transparent, traceable, and can get used for efficient charity programs. However, a Medium post stated that BCF (a charity Foundation by Binance) trusts that incorporating blockchain technology into charitable programs will produce a system of trust and dependability.
Nonetheless, it is necessary to take note that when BCF began, it saw a charitable system capable of fraud and misuse of charity funds; at the launch time, Binance stated:
"We're taking this opportunity to turn BCF vision into reality: Binance is building a fully transparent donation platform that enables traceable and flexible multi-currency donations recorded on the blockchain."
It is also vital to know that Tron is poised to be forefront in the charity industry as its CEO said,
"As a Super Representative, I am fortunate enough to have earned the trust of the community. I believe it is my responsibility to lead the movement in applying blockchain technology to improve people's livelihoods around the world. I will dedicate the resources I have gained from co-governing the network to causes that will benefit and empower society. I hope my actions will inspire more people to tap into the great potential of blockchain technology to truly make a positive impact."
Mr. Sun-led blockchain project is seeking to get the solution to power blockchain technology around the world and has told the community to join the movement that will take this technology onto another level in a few years to come.
With its existing collaboration and the upcoming ones, Tron is assertive that it would change the charity field; foster the current structure, and encourage more people worldwide. Undoubtedly, the company's notable donation and support will go a long way in empowering the society and make a good impact in their lives.
Also in the bid to encourage the charity field in the blockchain world, Binance has pledged 100% of its listing fees to the newly formed wing: BCF (Blockchain Charity Foundation).
Subsequently, it has been reported that Tron's CEO and BCF will be present at the World Investment Forum, which is held by the UN (United Nations) Conference on Trade and Development (UNCTAD) this week, specifically on Oct. 24th.
The Forum will solely talk on how blockchain will help sustain the Social Development Goals (SDGs). If you live anywhere near to Palais des Nations, you can listen to Justin Sun's speech there.
For real-time trade alerts and a daily breakdown of the crypto markets, sign up for Elite membership!
Disclaimer: This article should not be taken as, and is not intended to provide, investment advice. Global Coin Report and/or its affiliates, employees, writers, and subcontractors are cryptocurrency investors and from time to time may or may not have holdings in some of the coins or tokens they cover. Please conduct your own thorough research before investing in any cryptocurrency and read our full disclaimer.
Image courtesy of HeatherPaque/Pixabay
Digital Money Defined and How it Works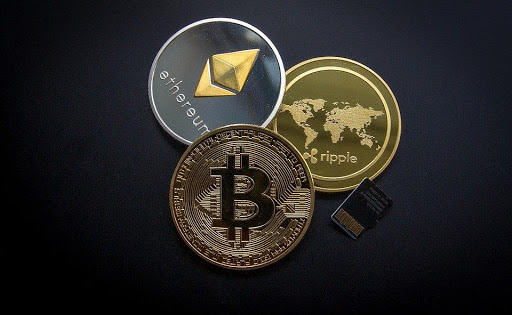 The advancements in modern technology revolutionized the industry such that there emerged digital money. With digital money, international payments are made simpler. The exchange rates are also relatively inexpensive and you are guaranteed with secure payments.
But, What is Digital Money?
In a gist, digital money is an electronic form of payment. Unlike cash, it has no tangible form, and payments or exchanges transpire over computers. Cryptocurrencies such as Bitcoin, Ethereum, and Ripple, are examples of digital money. You can trade in Bitcoin, purchase Ethereum, or buy Ripple through several cryptocurrency exchange platforms. Most of these platforms are relatively easy to use and some even offer a direct link on your electronic wallet accounts.
How Does Digital Money Work?
Blockchain Network
Digital money is created, stored, and exchanged in its individual blockchain network. A blockchain is all about digital information stored in a public database. When a user requests for a transaction, the transaction is broadcast over a peer-to-peer (P2P) network that is composed of computers which are also referred to as nodes. The nodes are integrated with algorithms that can verify the validity of the transactions.
Once the transaction is verified, it is combined with other transactions, which eventually creates a new block of…
BTC Surged Above $9.5K, will it Continue to Explode Towards $10K?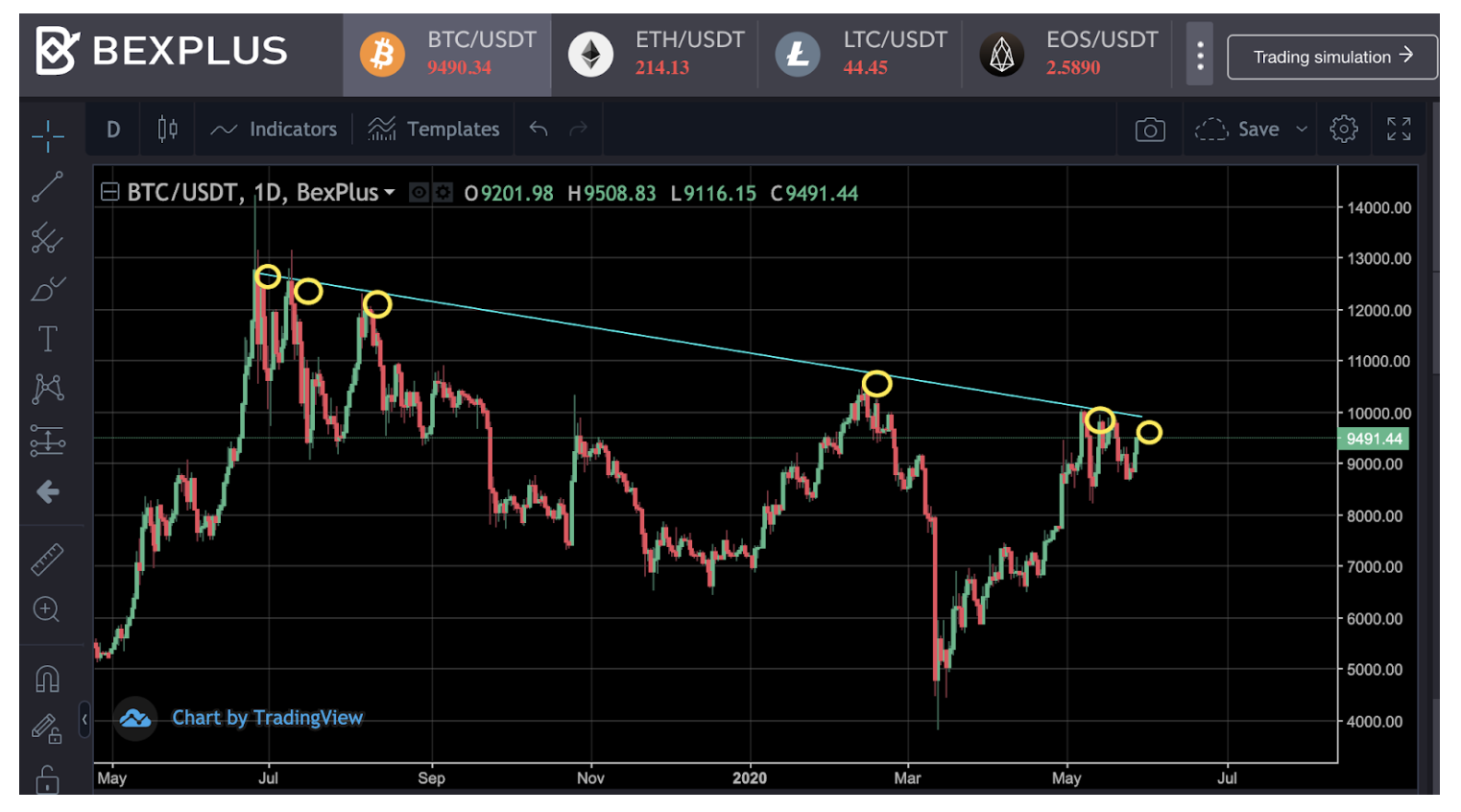 After declining as low as $8,600 on May 25, Bitcoin is currently gathering upward momentum and hit near $9,500, representing a 3.5% gain on 1 day. With the price breaking out once again, there is a confluence of signs suggesting BTC could rally past its monthly high of $10,000 in the near future.
However, Bitcoin has seen six lower highs in a row in the past 12 months, which indicates a bearish cycle spanning over a long period of time. If BTC fails to break above $10,000, it increases the probability of the resumption of a correction.
In addition, BTC may be showing a rough inverse head and shoulders pattern, which is regarded as a textbook bottom indicator. Therefore, if BTC failed to break $10,000 this time, it may drop to at least $6,800 to form the pattern.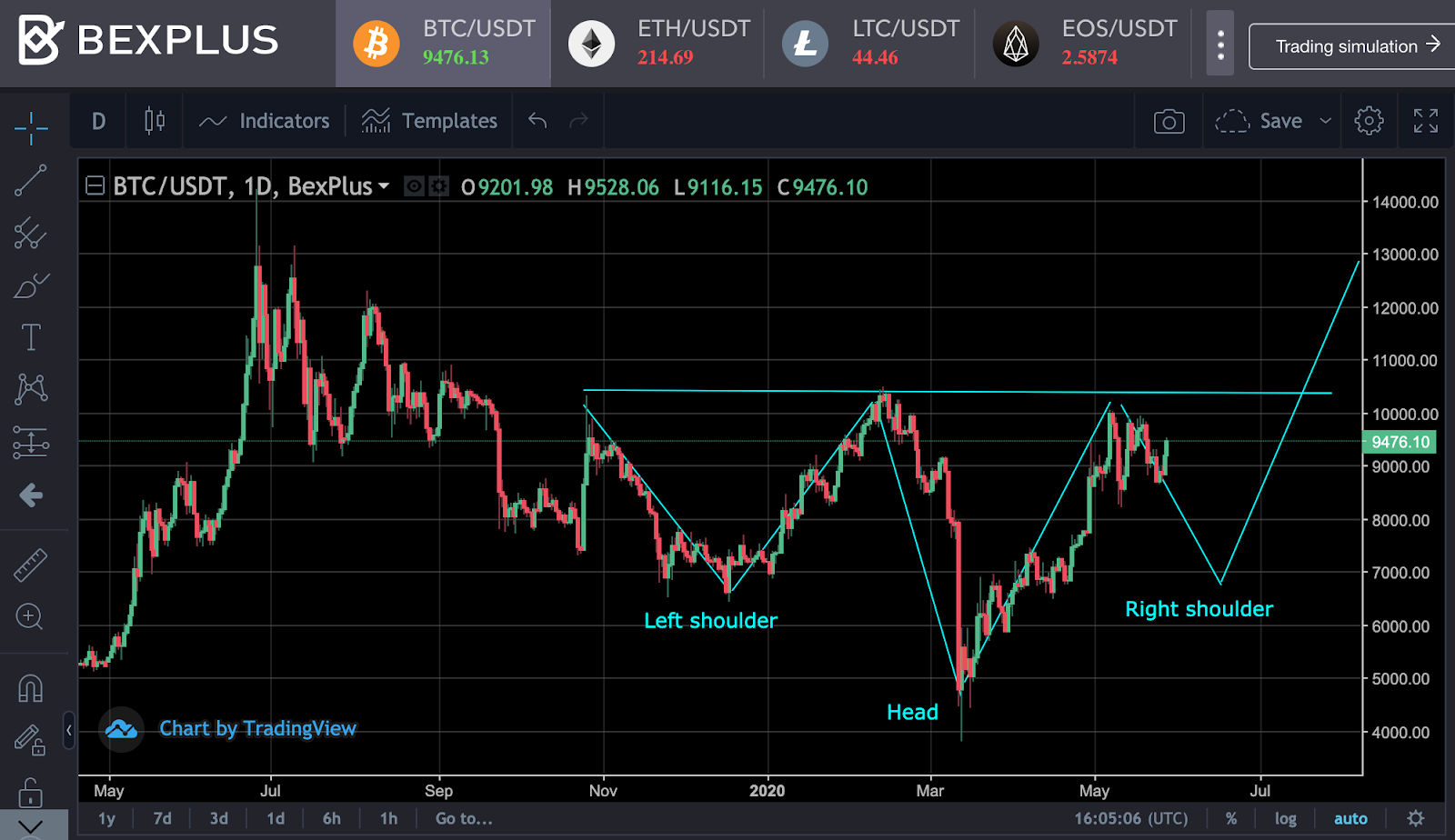 As a result, we can predict that Bitcoin may soon perform a retracement after hitting the $10,000 and change its direction to the upside movement after retesting the support at around $6,800 – $7,100. So how can we profit from the upcoming huge price volatility? BTC futures trading…
Fireblocks Network Adds DigitalBits, Brings Enterprise-Grade Security to Branded Cryptocurrencies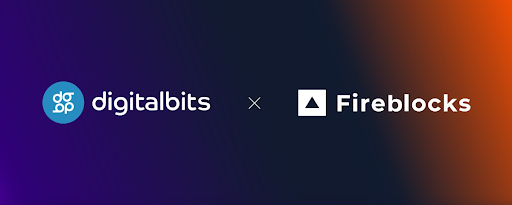 DigitalBits, a blockchain protocol and network layer designed for consumer digital assets, is being added to the Fireblocks Network, the most secure digital asset transfer network for institutions, to deliver a safe and scalable infrastructure for the storage and movement of XDB tokens. Integrating the DigitalBits blockchain with the Fireblocks Network enables enterprise-level security support for branded cryptocurrencies.
Branded currencies, inclusive of loyalty and rewards points, and the emerging subcategory of branded stablecoins, account for billions of dollars in value, and have played a vital role in driving consumer behaviour.  As these assets begin the inevitable shift to tokenization, Fireblocks' novel approach to securing digital assets will prove invaluable to corporate and consumer adoption.
Fireblocks' Network utilizes a defense-in-depth approach to securing digital assets, combining multi-party computation-based cryptography (MPC) with chip-level isolation technology. This removes the single point of failure from the key-management process and enables hardware-based authentication for counterparty transactions.  Fireblocks innovative approach addresses common attack vectors: cyber attacks, internal fraud and human error, while reducing reliance on archaic, time-consuming practices such as test transfers, whitelisting and hardware wallets.    
"DigitalBits is the first blockchain-focused on servicing branded cryptocurrencies to join the Fireblocks Network" stated Michael Shaulov, CEO & Co-Founder at Fireblocks.  "We are looking forward to assisting…