Here's What NEM (XEM) Is And Why It's Running Right Now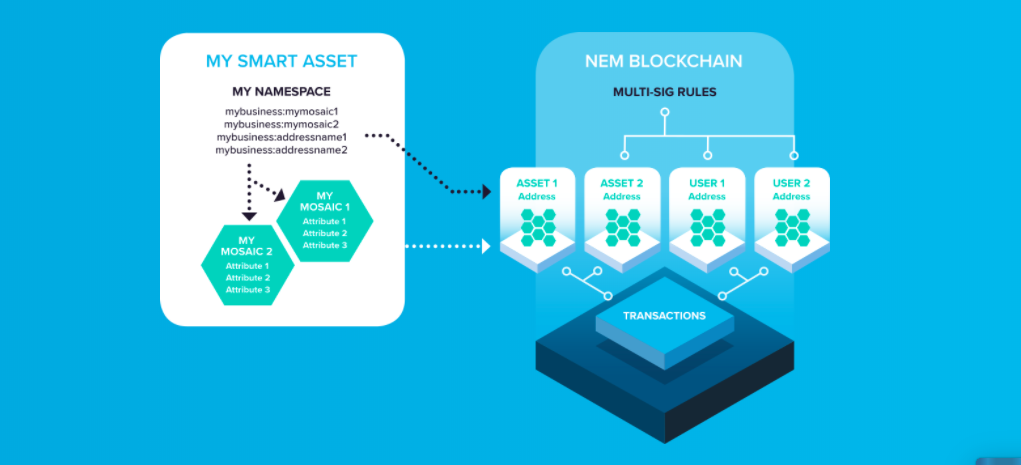 NEM (XEM) has jumped close to 15% in the last twenty-four hours. This is a coin that's been hailed as having some real potential in the blockchain space over the last couple of years and it's very much part of the old-guard of cryptocoins in the space. Until recently, however, XEM has failed to really catch fire but, over the last couple of months, this trend looks to be changing.
Right now, XEM goes for $0.43 a piece. As compares to the USD, this is an all-time high level. We say as compares to USD because back in June this year the coin logged higher levels than is currently the case as compares to BTC but, to keep things simple, we're going to stick with the USD exchange right now as this is a much more accurate reflection of value from a market capitalization perspective.
So, at the start of this year, this one went for $0.003. At the start of November, it had risen to $0.17. As noted above, we're now looking at $0.43 a coin. That's an incredible run and it's very much brought XEM into the crypto-spotlight as the year draws to a close
Anyway, let's get to the point: is this run going to continue and – if so – what's going to drive the further upside?
First up it's worth jumping into the coin and the company behind so as anyone new to NEM can get an idea what it's all about.
So, NEM is the name of a blockchain technology and it was developed (and is now maintained and advanced) by what's called the NEM Foundation. The coin, XEM, is a token that's used to pay transaction fees on the companies blockchain (more on this in a minute).
In some ways, it's similar to Ethereum, in the sense that it's designed to allow for so-called smart contracts to be executed and – in turn – to allow for a sort of autonomous operational model. It differs from Ethereum, however, in the sense that it's a combination of centralized and decentralized solutions. This dramatically increases the integration options (and ease) for and with current enterprise systems.
To put this another way, if a company wants to adopt blockchain technology and incorporate smart contracts into its operations it can use Ethereum but, if it does, it's basically got to completely rebuild its architecture. On the other hand, it can use NEM and essentially just plug its current architecture into a public blockchain. NEM also allows for private blockchain integration, so the company can build a private blockchain using NEM and then integrate this with its own systems on one side and the public chain on the other side, allowing for easy integration (and the security of a private chain) while also the verification and accountability that comes with a public chain.
The best way to think of this is probably as follows: if you want total decentralization, you've got to go with Ethereum. If you're willing to accept a degree of centralization (NEM operates its own nodes), however, which it's not unreasonable to suggest that the vast majority of enterprises will be, NEM is probably a smarter, simpler, cheaper, easier and more secure option.
So where does XEM come into this?
Well, a company can build its operational framework using the NEM technology and can set everything up using what the company calls Smart Assets (not that different from smart contracts). In order to execute on these Smart Asset functions, a small amount of XEM is required.
And how does this play into current and future value?
The more companies that use NEM to power their operations, the more XEM is going to be required as a fee settlement token and, in turn, the higher the price will go.
So, as blockchain technology becomes increasingly integral to future industry, we think XEM could be one of the real winners of the adoption wave. It's still got some way to go, sure, but this just means that current prices might be incredibly low as compares to future capitalization.
We will be updating our subscribers as soon as we know more. For the latest on XEM, sign up below!
Disclaimer: This article should not be taken as, and is not intended to provide, investment advice. Please conduct your own thorough research before investing in any cryptocurrency.
Image courtesy of NEM.io
Why Bitcoin (BTC) Revival is Likely to Continue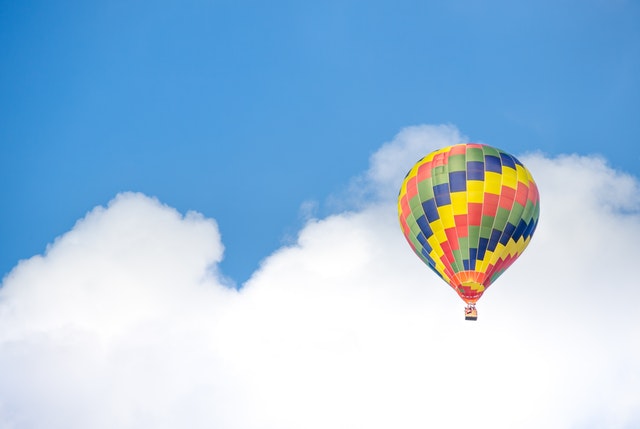 The cryptocurrency market has been doing rather well in 2019 — certainly much better than in 2018. More than a year ago, the market crashed from its all-time high, and in the months that followed, it lost over 80% of its market cap. Bitcoin (BTC), as the leading digital currency, also dropped from $20,000 per coin to barely $3,200 in 2018.
These days, however, the situation seems to be turning, with digital currencies seeing significant growth in prices ever since mid-February. While January stopped the drops, February is the month when the market once again started seeing gains, and this kind of behavior has continued to this day. But, what does this mean for the future? Is this a passing trend, or is the crypto winter truly over?
The revival of Bitcoin
Questions such as the short-term future of Bitcoin are on many traders' and investors' minds right now and have been ever since the prices started growing again. A well-known Futures Now trader, Jim Iuorio, recently stated that Bitcoin would start seeing massive profits if it surpasses the price of $4,045. That was, of course, before the coin surged by around $1000 in the last week.
However, Iuorio's prediction was that BTC is unlikely to go below $3,820, while the growth beyond $4,045 would mean massive gains for those involved with the industry. Soon after this prediction…
How to Become a Millionaire without Risking Everything with Bitcoin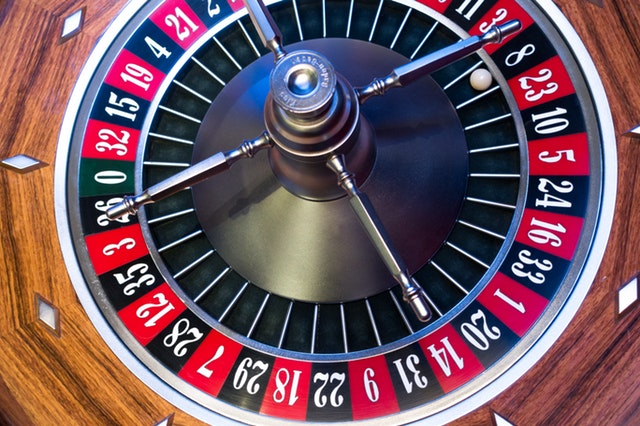 It's been well over a year since the crypto market reached its peak and then crashed, dropping to such lows that most of the coins lost anywhere between 80% and 95% of their value. A few of them lost even more. Of course, this was not enough to eradicate the crypto market, and the bulls are still as optimistic as ever, especially these days, when Bitcoin price surges again, taking the rest of the market with it.
Some predictions claim that Bitcoin will reach its own glory days within a year or two, and there are even speculations that the largest cryptocurrency might spike up to $100,000 per coin. One claim from last week even sees BTC hitting $400,000, as the highest price which someone was brave enough to predict.
While it is certainly possible — at this point, pretty much anything is — not everyone is willing to take such a gamble and invest their hard-earned money into a risky asset such as digital currencies. With that in mind, here are three alternatives that are considerably safer than Bitcoin and the altcoins.
1. Investing and re-investing in stocks
A lot of people — especially younger generations — find stocks to be incredibly boring. Most of the time, all you do is invest, and use the returns for re-investing in high-yielding shares. However, while boring will not…
The Best Time to Buy Bitcoin (BTC) Approaches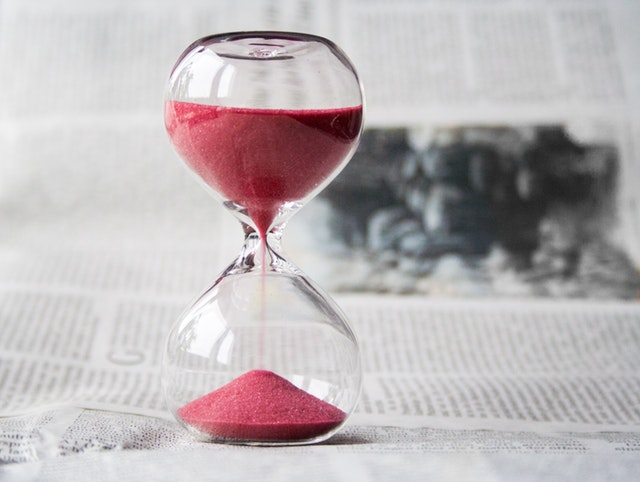 Ever since 2019 started, the bear market of 2018 has been losing momentum, with the bulls emerging numerous times in short intervals. This was the beginning of a crypto recovery, which still has quite a long way to go.
However, last week, Bitcoin saw massive growth in transactions, reaching a 14-month high. These were the levels that were previously seen back in 2017, as BTC approached its highest point in terms of price. The growth also reflected strongly on BTC price, which spiked yesterday from around $4.100 to the current $4,672.
Meanwhile, Bitcoin market cap followed as well, currently sitting above $82.3 billion, while the trading volume exceeded $14.5 billion.
What caused the growth?
While this is an exceptional growth, and potentially a start of the bull run that everyone was waiting for, it did not come without a cause. One of the reasons why BTC surged was last week's Weiss Ratings report of multiple different cryptocurrencies. The report's authors even stated themselves that the best time to invest might be very near at this point.
Weiss Ratings has done reports about specific coins in the past as well, and this time, they noticed a significant improvement in coins' performance. The report mentions growth in user transaction volume, network capacity, as well as network security, which the authors took as an improvement coming from the evolution of the…