Here's One Reason Why Dogecoin (DOGE) Could Hit A Dollar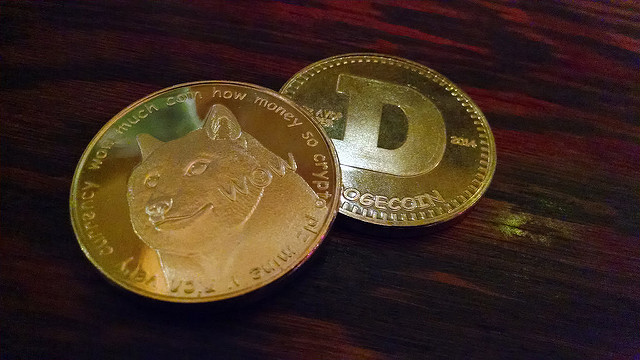 There's probably no cryptocurrency community more welcoming than that surrounding Dogecoin (DOGE). It's the coin that was set up as a bit of a joke but that subsequently became, somewhat by accident, a major player in the space during the early days and rocketed in both popularity and value as a result.
Over the last year or so, however, DOGE has somewhat taken a back seat and regained its place as a community-driven fun-coin. In the process, market capitalization (and, by proxy, price), has declined.
Well, sort of.
In September, DOGE went for $0.0008. This week, the coin hit $0.0086. That's a run of close to 1,000% and it's one that's sparked a wave of renewed interest in the coin and the community that underpins it. Market capitalization sits at $976 million and daily trading volume (so, over the last twenty-four hours) hit $151 million at last count. For long-term HODLers, the potential for a near-term $1 billion market cap is an exciting one.
So what's getting everyone excited about this coin right now and, just as importantly, what's next?
We're going to answer these questions one at a time.
The run we are seeing right now is largely down to the fact that, on December 4, DOGE became four years old. In the crypto space that's practically ancient and that it's avoided the crypto-death pile, even against a backdrop of numerous scams, is reason enough to cheer the event.
And this increased attention is having a sort of snowball effect. Major news outlets are picking up the story that the world's friendliest crypto community is finally getting their long-awaited reward and this in and of itself is attracting more and more speculative buy volume to the coin – just take a look at the twenty-four-hour volume figure as confirmation of this statement.
A birthday and a bit of increased attention, of course, aren't going to support this run longer term, so surely DOGE is in for a correction as we head into the end of 2017 and beyond, into next year – right?
Well, not so fast.
There's one thing we really like about this coin that sets it apart from pretty much every other major coin on the market today and it's going to seem a little counterintuitive from a value increase perspective but stick with us – it's got an inflationary system built in.
Inflation? Surely inflation is bad? Increased supply (and we're talking more than 5 billion extra coins hitting the market annually) should lead to a weakened price as compares to other, non-inflating cryptocoins – that's true.
On the other hand, however, there's a real advantage to an inherent inflationary quality in a cryptocoin and that is that it promotes spending. We're seeing issues right now in bitcoin because people are just holding large amounts as the basis of speculative long-term investment positions. DOGE, on the other hand, becomes less valuable the longer you hold it (absent of any price increases, of course) and this serves to incentivize spending. This, in turn, has led to its resurgence as a microtransaction asset, which is what drove the coin's initial popularity a few years back.
DOGE is trading hands as rewards, payments, all these sorts of things, and the network (and, in turn, price) is benefiting as a direct result.
And it's for this reason that we think there's plenty more run room left in DOGE. We're at just shy of a penny right now but, based on the inflationary theory outlined above and the increased transaction activity that this inflation incentivizes, there's no reason why the coin can't trade ten times or even one hundred times higher than its current price.
We will be updating our subscribers as soon as we know more. For the latest on DOGE, sign up below!
Disclaimer: This article should not be taken as, and is not intended to provide, investment advice. Please conduct your own thorough research before investing in any cryptocurrency.
---
Image courtesy of Aranami
eToroX Review: A Top Cryptocurrency Exchange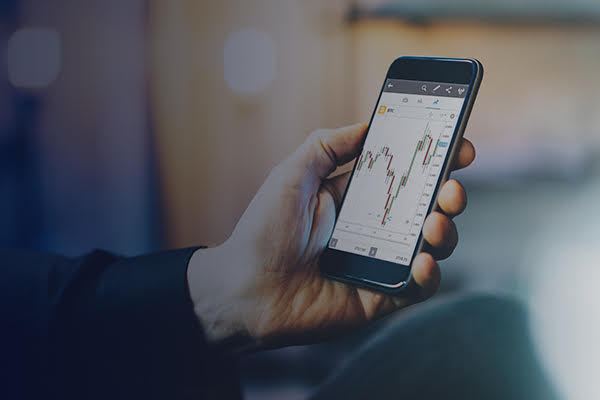 Blockchain continues to revolutionize various aspects of the financial sector by enabling new ways of doing business and carrying out transactions. Embedded in the principle of ledger technology is eToroX, which is increasingly changing the way people hold and transact a wide array of digital assets.
What is eToroX?
Developed by social trading and multi-asset brokerage firm eToro, eToroX is a cryptocurrency trading exchange. Regulated by the Gibraltar Financial Services, the digital asset-trading platform is one of the very few cryptocurrency exchanges in the market with a Digital Ledger Technology license.
The crypto-only exchange seeks to provide a reliable way of trading a wide array of cryptocurrencies as well as stablecoins. Some of the cryptocurrencies that the exchange supports include Bitcoin, Bitcoin Cash, Ethereum, Ripple, Litecoin, USDx Stablecoin EURx stablecoin and Stellar.
Integration of a web-based trading platform on the exchange makes it possible to trade cryptocurrencies the same way, as is the case with other mainstream financial securities. The trading platform also makes it possible to keep track of the order book, order depth charts as well as trading history. The exchange is also accessible on Android and iOS mobile app.
eToro Wallet
Available for both iOS and Android platforms, eToro Wallet provides a secure and reliable way of storing various digital assets. With the eToro wallet, you can:
Transfer crypto assets from the eToro Trading…
Playbetr: Bitcoin and Litecoin and Cryptocurrency Sportsbook and Casino

When it comes to online casinos, cryptocurrency, bitcoin and litecoin sportsbooks, www.playbetr.com is a premier site in the industry, offering only the best in gaming and entertainment. With more than 1,000 casino games of a wide variety, there's no reason for users to look elsewhere. Top-rated experiences and positive reviews all around have put Playbetr on the map, marking it as the best place to play. A quick look at their features will only help to solidify this ranking.
History
Seasoned vets of the cryptocurrency casino and sportsbook industry worked hard to develop Playbetr and get it to where it is today: the #1 licensed site. Because of their intuitive ideas and expertise, this group of professionals was able to bring together only the best of cryptocurrency, casinos, and sportsbooks to engage with their users on a heightened level.
With entertainment at the forefront, this pbr-based online casino and sportsbook is 100% cryptocurrency and is tied to U.S. dollars. This unique take on cryptocurrency eliminates the concern for the unstable market that online currency can sometimes bring about. With zero worries on the user's end, Playbetr makes it possible for them always to have an accurate view of their winnings with the ability to immediately withdraw them.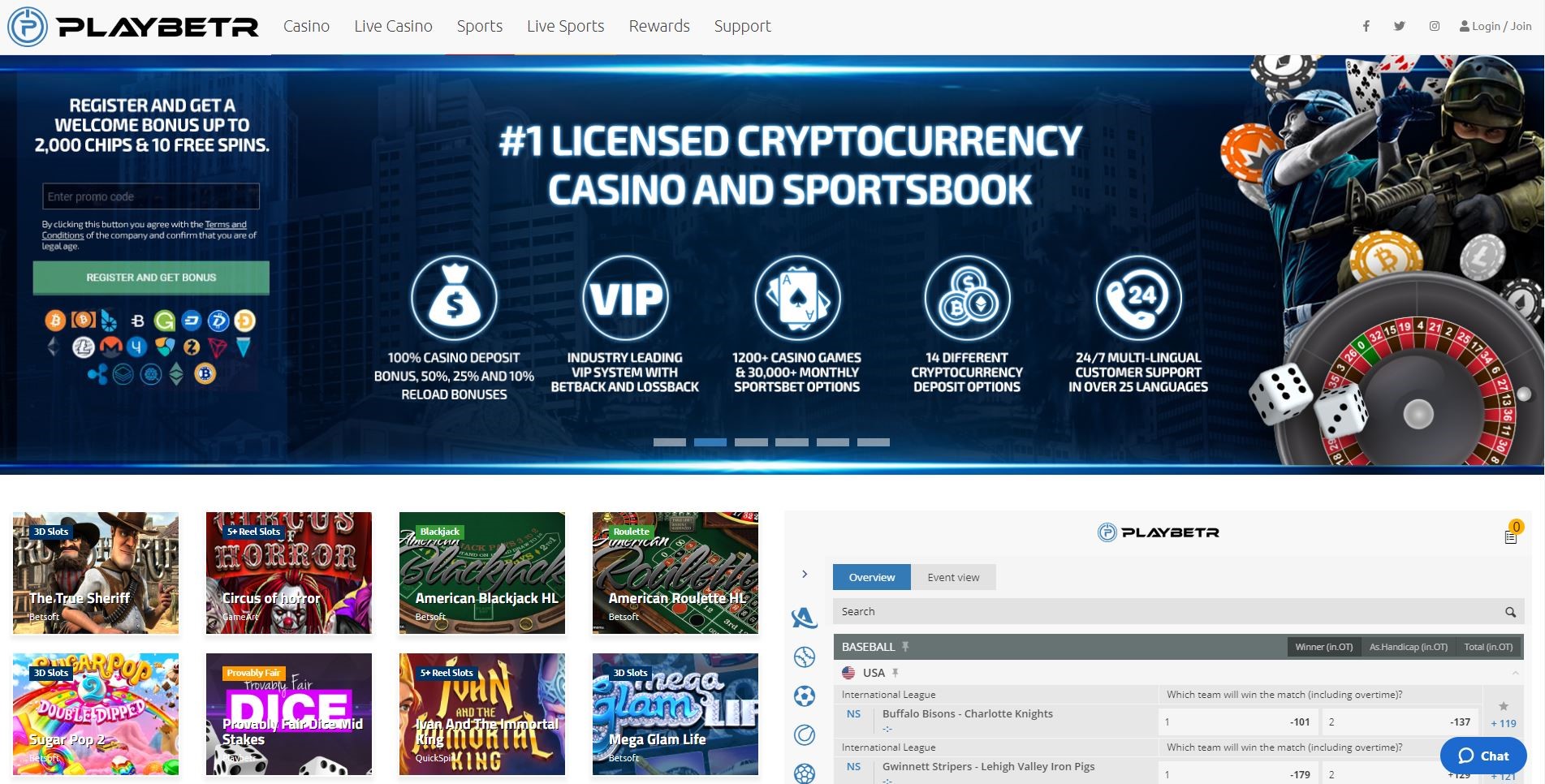 The Stability is Here: USD Tether Comes to 1xBit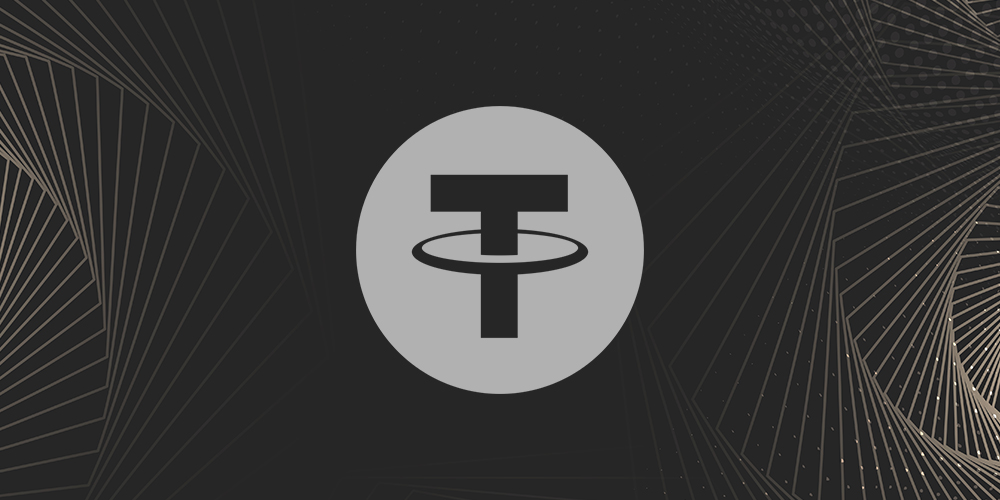 Cryptocurrencies have been stirring the interest of the general public for the last several years, mostly because of the wild price swings that yielded massive profits for the dextrous speculators. The unprecedented level of security, almost complete non-traceability, superior speed of transactions, and substantially lowers fees are among the factors that facilitated the embracement of cryptocurrencies by the millions around the globe.
But on the flip side, high volatility, inherent to digital currencies, has oftentimes dissuaded traditional investors, traders, and common users from entering the space. However, things have changed after the emergence of stablecoins, the type of cryptocurrencies explicitly designed to provide holders with a hedge against severe volatility, thanks to their direct binding to the so-called "stable" class of assets or commodities. Those assets come in the form of the traditional fiat currencies (USD, EUR, CNY) or the traded commodities (gold and other precious metals, crude oil, rubber). Over a short period of time, stablecoins became a cog in the crypto machine, with one coin currently dominating this niche.
USD Tether: stability amidst the total volatility
Similar to Bitcoin, the dominance of which has already surpassed the 70% mark, USD Tether (USDT) currently holds the upper hand among the peers. The idea concerning the issuance of a cryptocurrency that would be pegged to the US dollar, along with a basket of other traditional currencies, to provide…