Here's Why NEM (XEM) Is Already Ahead Of Ethereum (ETH)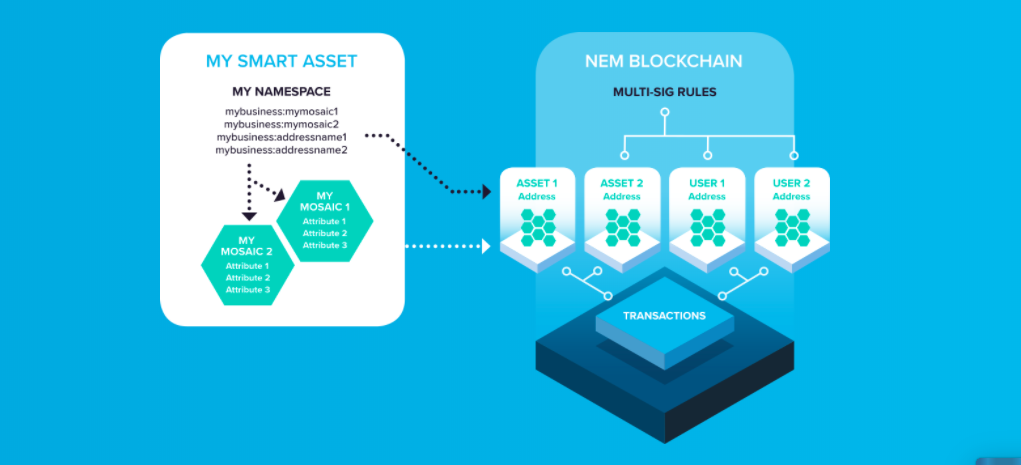 NEM (XEM) might only command a market capitalization that gives it a ranking of 10th in the overall cryptocurrency space but, if you were to rearrange this ranking based on future potential (perhaps, rearrange it to reflect what could well be the situation within three years), NEM could easily slot within the top three coins on the market.
With a current market capitalization of just $5 billion, as compares to the $141 billion cap of bitcoin, the $79 billion cap of Ethereum and even the $30 billion cap of Ripple, that seems, at a glance, like a bit of an outlandish claim.
Take a look at this one behind the scenes, however, and it becomes far more of a valid hypothesis.
Here is what we are thinking.
For anybody that is new to NEM, the company (eponymous) has developed a technology that many see as similar to the technology that the above-mentioned Ethereum has created and, in some ways, this comparison is valid.
In many ways, however, it's not.
For starters, Ethereum is entirely decentralized, while the NEM technology incorporates a degree of centralization but, at the same time, is far more suited to quick and easy integration with current enterprise-grade technology than is Ethereum.
There is plenty of information available as to the deep technological differences between the platforms and their respective technologies but, for us, the best way to think of these two is that Ethereum is designed to completely rebuild the way enterprise technology works, from the ground up. NEM, on the other hand, is almost like a plug-in system that can be built on top of current technologies to allow for integration with blockchain technology, which, in turn, allows the company using it to draw benefit from the inclusion of a blockchain based system in their existing technological framework.
NEM offers both a private and a public blockchain technology through the use of its Mijin platform, which also allows companies to maintain some degree of privacy as far as use of their assets and data is concerned – something that is very difficult (if not impossible) to achieve when building a decentralized application system on Ethereum's platform.
Additionally, through the use of what NEM calls Mosaics, developers can integrate the NEM blockchain technology into their existing technological framework using pretty much any programming language, as compares to the restrictions of a platform-specific language for Ethereum (Solidity).
This means that a company wanting to employ blockchain technology doesn't have to simultaneously employ a brand-new team of programmers who are familiar with, in this case, the Solidity programming language. Instead, they can use their existing team for the integration.
So what's our point here, what does all this mean?
Well, we are not downplaying the potential importance of Ethereum in the global blockchain revolution. What we are saying, however, is that Ethereum integration is a decade-long process that, outside of those companies who build on Ethereum from the outset (so, all those companies conducting ICOs right now), is a long way off realization for the vast majority of legacy corporations.
NEM technology, on the other hand, is almost an overnight integration solution. What we see happening, therefore, is those companies looking to migrate to blockchain technology doing so through NEM initially, before maybe migrating to Ethereum long term.
Some, of course, will use NEM in this stepping-stone manner, while some will stick with NEM longer term – there's no immediate disadvantage to falling within this latter camp, especially for an early adaptor (which these companies are by definition).
And of course, as NEM adoption spikes, the demand for XEM as a platform functionality asset will push up the price.
We will be updating our subscribers as soon as we know more. For the latest on NEM, sign up below!
Disclaimer: This article should not be taken as, and is not intended to provide, investment advice. Global Coin Report and/or its affiliates, employees, writers, and subcontractors are cryptocurrency investors and from time to time may or may not have holdings in some of the coins or tokens they cover. Please conduct your own thorough research before investing in any cryptocurrency.
---
Image courtesy of NEM
3 Coins with the Largest Potential in 2019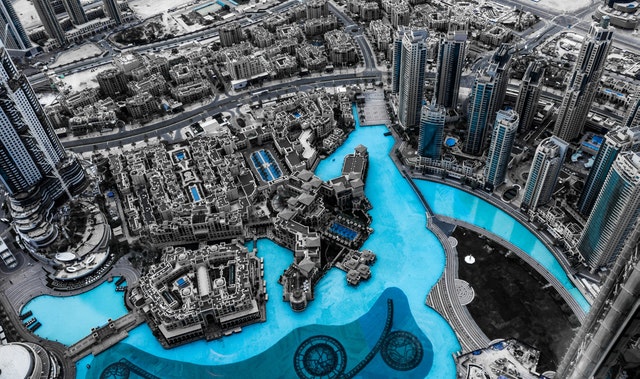 2018 has been a pretty bad year for digital coins, and after the initial market crash that occurred a year ago, everyone was expecting a bull run that will fix things. Obviously, it never arrived, and instead of that, all that crypto market experienced was an entire bearish year and another crash in mid-November.
Now, however, it is a brand new year, and attempts to shake off the bears' grip can be seen even in these first two weeks. The market is still struggling and mostly losing value, rather than gaining, with most coins being in trouble once more. Still, a lot can happen in a year, and most investors remain optimistic regarding 2019. Here are some of the coins that are believed to have tremendous potential, and to be the hope of this year.
Bitcoin (BTC)
Of course, Bitcoin comes first. This is the first cryptocurrency which is still dominating the market, with no other coin being even close to its market cap or price. BTC is the coin that has reached the most prominent heights, and it also lost the most in the previous year. However, there is still hope, as there are several projects and events scheduled for this year that might turn things around for the number one coin.
One thing that is expected is the approval of Bitcoin ETFs…
Do or Die: 3 Crypto Projects that Really Need to Deliver Soon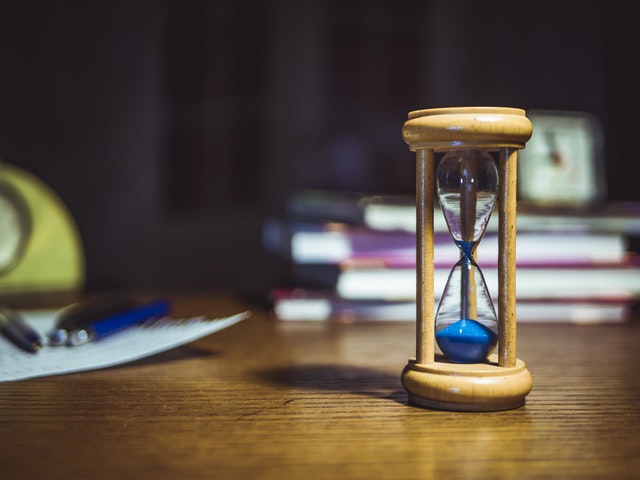 Crypto projects have gone through several crucial periods of development, and while it is fascinating to watch their progress to maturity, a lot of investors are becoming impatient. During the first few years, they were barely known, only talked about in specific groups, among those developers and investors who had the luck to find out about them in the early days.
The next several years, altcoins started appearing, and the voice of cryptocurrency slowly started to spread. Then, there was a period of hype, when crypto exploded, and the entire world finally learned about this new technology that promised to change the world. Naturally, the overhype led to a market crash and price correction that we experienced last year, but the impact was made, and the world is still talking about them on a daily basis.
However, now is the time for cryptos to deliver on their promise, grow up, and start showing results. There are high expectations for many projects, but for various reasons, they have yet to deliver, and many are hoping that 2019 will be the year when they finally do it. Let's see which 3 crypto projects really need to show results, and soon.
1) Ethereum (ETH)
Are you surprised to see Ethereum at the first spot? The project has been a top cryptocurrency for years, why would it be in danger now?…
3 Cryptos To Blow Up In The Next Bull Run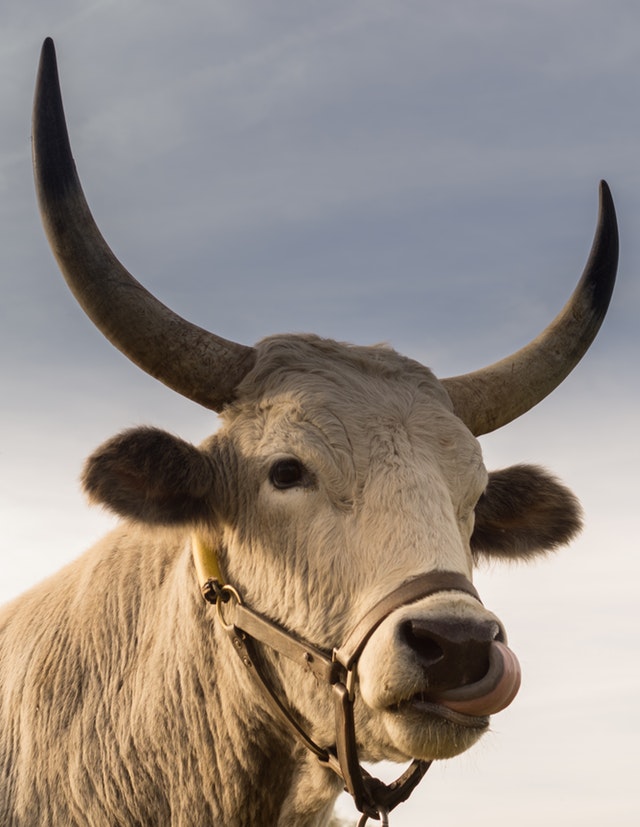 It has been an entire year since the last real bull run in cryptos and most traders and investors are ready to experience the excitement of their favorite coins blowing up once again. Ever since January 2018, all that the crypto market was experiencing were price drops, with minor attempts at recovery, which would only lead to another decline in prices.
However, there are several reasons to believe that this situation might change in 2019. Naturally, many are hoping to see it happen sooner, rather than later. One such reason is the natural progress of the crypto market. According to analysts, the market moves in cycles, which include bearish and bullish behavior alike. With the last bearish trend taking up the entire year of 2018, it is now time for the more positive development to take place.
Another reason includes large projects that have a goal to deal with problems that the crypto market has been facing, such as high volatility, scalability, and alike. If developers were to find solutions to problems like these or at least provide a better alternative to the current situation, this could encourage investors to become even more active within the crypto space, which can lead to a lot of positive development.
Finally, there are projects that aim to bring institutional investors to the crypto market, by solving issues that institutions are most…