Here's Why NEM (XEM) Is Already Ahead Of Ethereum (ETH)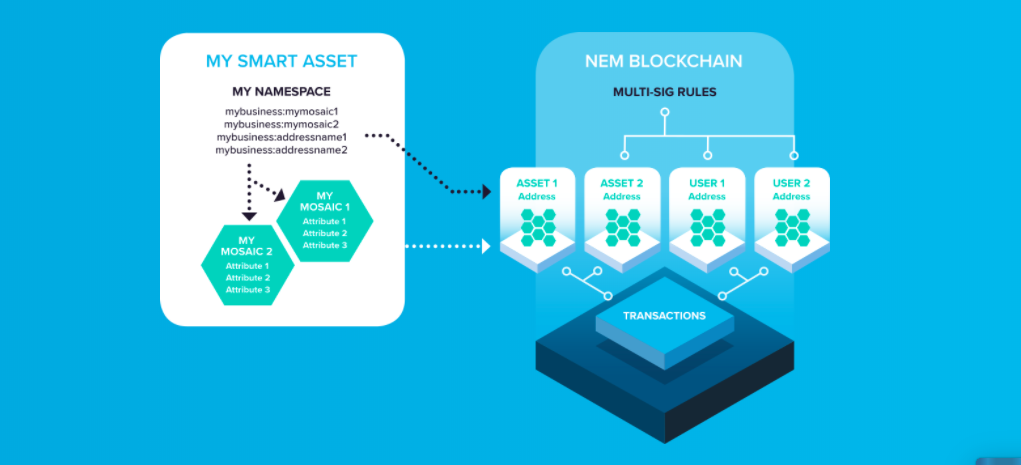 NEM (XEM) might only command a market capitalization that gives it a ranking of 10th in the overall cryptocurrency space but, if you were to rearrange this ranking based on future potential (perhaps, rearrange it to reflect what could well be the situation within three years), NEM could easily slot within the top three coins on the market.
With a current market capitalization of just $5 billion, as compares to the $141 billion cap of bitcoin, the $79 billion cap of Ethereum and even the $30 billion cap of Ripple, that seems, at a glance, like a bit of an outlandish claim.
Take a look at this one behind the scenes, however, and it becomes far more of a valid hypothesis.
Here is what we are thinking.
For anybody that is new to NEM, the company (eponymous) has developed a technology that many see as similar to the technology that the above-mentioned Ethereum has created and, in some ways, this comparison is valid.
In many ways, however, it's not.
For starters, Ethereum is entirely decentralized, while the NEM technology incorporates a degree of centralization but, at the same time, is far more suited to quick and easy integration with current enterprise-grade technology than is Ethereum.
There is plenty of information available as to the deep technological differences between the platforms and their respective technologies but, for us, the best way to think of these two is that Ethereum is designed to completely rebuild the way enterprise technology works, from the ground up. NEM, on the other hand, is almost like a plug-in system that can be built on top of current technologies to allow for integration with blockchain technology, which, in turn, allows the company using it to draw benefit from the inclusion of a blockchain based system in their existing technological framework.
NEM offers both a private and a public blockchain technology through the use of its Mijin platform, which also allows companies to maintain some degree of privacy as far as use of their assets and data is concerned – something that is very difficult (if not impossible) to achieve when building a decentralized application system on Ethereum's platform.
Additionally, through the use of what NEM calls Mosaics, developers can integrate the NEM blockchain technology into their existing technological framework using pretty much any programming language, as compares to the restrictions of a platform-specific language for Ethereum (Solidity).
This means that a company wanting to employ blockchain technology doesn't have to simultaneously employ a brand-new team of programmers who are familiar with, in this case, the Solidity programming language. Instead, they can use their existing team for the integration.
So what's our point here, what does all this mean?
Well, we are not downplaying the potential importance of Ethereum in the global blockchain revolution. What we are saying, however, is that Ethereum integration is a decade-long process that, outside of those companies who build on Ethereum from the outset (so, all those companies conducting ICOs right now), is a long way off realization for the vast majority of legacy corporations.
NEM technology, on the other hand, is almost an overnight integration solution. What we see happening, therefore, is those companies looking to migrate to blockchain technology doing so through NEM initially, before maybe migrating to Ethereum long term.
Some, of course, will use NEM in this stepping-stone manner, while some will stick with NEM longer term – there's no immediate disadvantage to falling within this latter camp, especially for an early adaptor (which these companies are by definition).
And of course, as NEM adoption spikes, the demand for XEM as a platform functionality asset will push up the price.
We will be updating our subscribers as soon as we know more. For the latest on NEM, sign up below!
Disclaimer: This article should not be taken as, and is not intended to provide, investment advice. Global Coin Report and/or its affiliates, employees, writers, and subcontractors are cryptocurrency investors and from time to time may or may not have holdings in some of the coins or tokens they cover. Please conduct your own thorough research before investing in any cryptocurrency.
---
Image courtesy of NEM
Elon Musk Advises Crypto Users To Secure Their Crypto Keys Properly
The crypto community has not gotten over the fact that the world's richest man has now invested in Bitcoin and has been pretty active in the industry.
However, the community is now receiving security tips for storing cryptocurrencies from Tesla's chief executive officer. While pointing the security of cryptocurrencies, Tesla also criticized Freewallet app, a crypto wallet for its slack in security.
He also added that crypto investors should not bother doing business with wallets that don't provide them with private keys.
Users should store their private keys
The unique way cryptocurrencies are stored makes them not redeemable when the keys are lost. Whether the holder stores them with third-party custodians or exchanges, the owner can only claim them when they provide keys to the crypto funds.
That makes securing the keys the most important thing when dealing with cryptocurrencies. As a result, selecting the safest hot or cold wallet is a priority if users want to keep their crypto investments safe.
Elon Musk has come out to advise investors to always store their private keys personally. For a company to receive the attention of the world's richest man is something to take advantage of to grow. However, FreewalletApp's short conversation with Musk is a sort of negative publicity to them.
After the company engaged with Musk about a Dogecoin-related post, the Tesla founder pointed out faults with the firm.
He advised digital asset investors to stay…
Bitcoin Surges After Tesla Bought $1.5 Billion Worth of BTC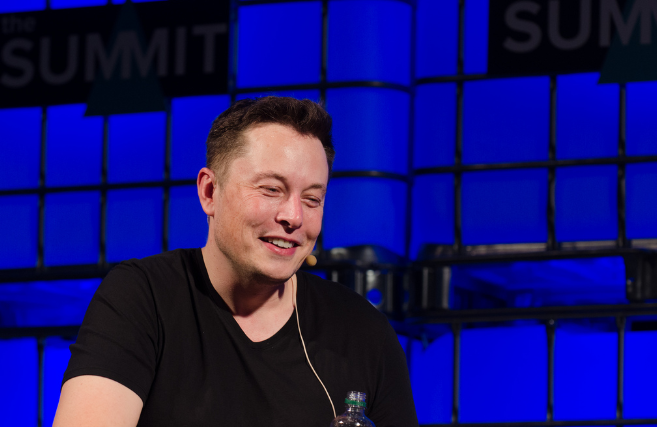 The sudden rise of Bitcoin has been connected to the decision taken by the Tesla electric car company to buy $1.5 billion worth of Bitcoin.
The company explained in a filing with the Securities and Exchange Commission (SEC) that it bought Bitcoin to diversify its cash returns and more flexibility.
Musk's Tweets also impacted Dogecoin's price
Tesla also added that it will start accepting Bitcoin payments for all its products, although this will be based on a limited basis and applicable laws. If the company concludes and starts accepting cryptocurrency, it will make it the first major car manufacturer to accept Bitcoin payments. The company's founder and Chief Executive Officer Elon Musk has developed an interest in Bitcoin and cryptocurrencies.
He has been tweeting severally about the viability of the Dogecoin (DOGE), which doesn't have an important market value attached to it.
ur welcome pic.twitter.com/e2KF57KLxb

— Elon Musk (@elonmusk) February 4, 2021
Few hours after endorsing Dogecoin, the cryptocurrency rose by an impressive 50%. But regulatory authorities are still concerned about the risks in cryptocurrency investments, with several regulatory bodies warning traders and investors they could lose all their money from crypto investments.
But for Tesla, the company decides to diversify its funds and increased its cash returns. However, Tesla also warned investors about the volatility of Bitcoin's price in its SEC filing. According to the SEC…
Partnership Between Bridge Mutual & AllianceBlock Announced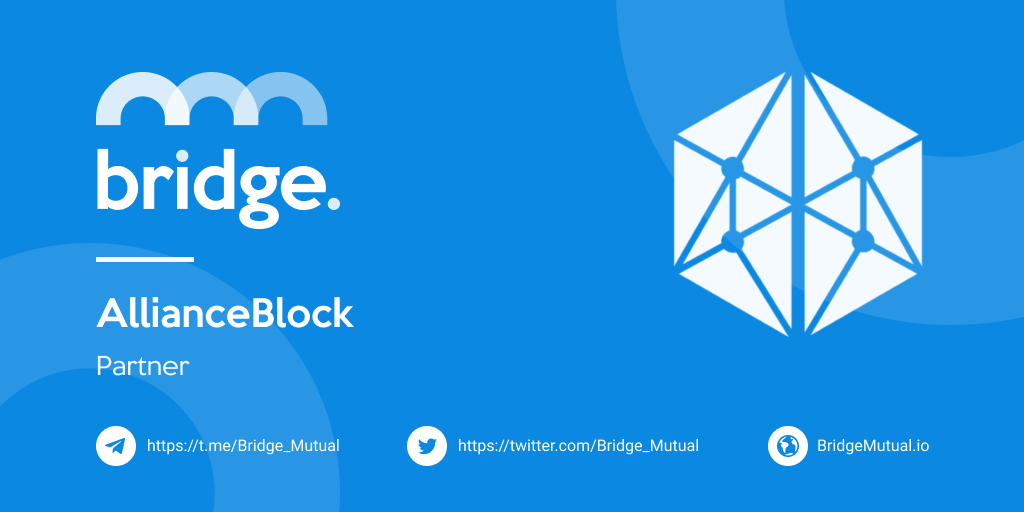 Decentralized peer-to-peer discretionary digital asset coverage platform Bridge Mutual has announced a partnership with AllianceBlock. AllianceBlock is a decentralized, blockchain-agnostic layer 2 protocol bridging decentralized finance with traditional finance. The partnership will allow AllianceBlock and Bridge Mutual to provide traditional investors with a protected bridge to DeFi through decentralized coverage. 
"Discretionary coverage is a very important part of our ecosystem, so we are excited to partner with Bridge Mutual and leverage each other's technologies," says Rachid Ajaja, CEO of AllianceBlock. "We look forward to building an ecosystem where all participants have access to the best products while mitigating the ever-present risk of smart contract failure, hacks, and the resultant loss of collateral value."
In 2020, as much as $200 million worth of digital assets was lost in attacks on major digital asset services. Bridge Mutual's platform gives users the option to purchase and provide discretionary coverage, reducing investors' risk of losing funds because of theft, exchange hacks, stablecoin price crashes, exploited contracts, and other vulnerabilities in digital assets. 
By using Alliance Block's multi-pair liquidity mining platform, Bridge Mutual will be able to offer BMI token holders instant liquidity through staking and high APY rewards for a variety of pairs. Once integrated into AllianceBlock's P2P lending platform, Bridge mutual will be able to provide coverage to investors. Additionally, Bridge Mutual is working towards…