Here's Why NEM (XEM) Is Already Ahead Of Ethereum (ETH)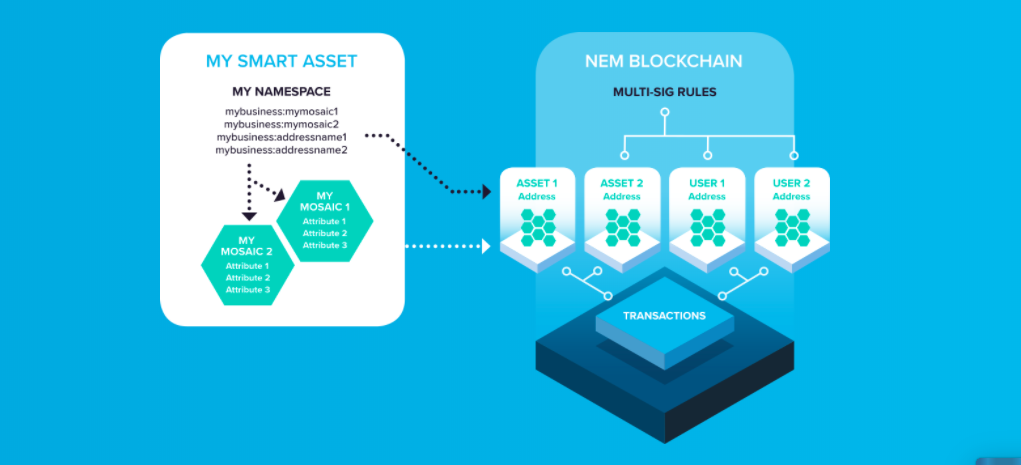 NEM (XEM) might only command a market capitalization that gives it a ranking of 10th in the overall cryptocurrency space but, if you were to rearrange this ranking based on future potential (perhaps, rearrange it to reflect what could well be the situation within three years), NEM could easily slot within the top three coins on the market.
With a current market capitalization of just $5 billion, as compares to the $141 billion cap of bitcoin, the $79 billion cap of Ethereum and even the $30 billion cap of Ripple, that seems, at a glance, like a bit of an outlandish claim.
Take a look at this one behind the scenes, however, and it becomes far more of a valid hypothesis.
Here is what we are thinking.
For anybody that is new to NEM, the company (eponymous) has developed a technology that many see as similar to the technology that the above-mentioned Ethereum has created and, in some ways, this comparison is valid.
In many ways, however, it's not.
For starters, Ethereum is entirely decentralized, while the NEM technology incorporates a degree of centralization but, at the same time, is far more suited to quick and easy integration with current enterprise-grade technology than is Ethereum.
There is plenty of information available as to the deep technological differences between the platforms and their respective technologies but, for us, the best way to think of these two is that Ethereum is designed to completely rebuild the way enterprise technology works, from the ground up. NEM, on the other hand, is almost like a plug-in system that can be built on top of current technologies to allow for integration with blockchain technology, which, in turn, allows the company using it to draw benefit from the inclusion of a blockchain based system in their existing technological framework.
NEM offers both a private and a public blockchain technology through the use of its Mijin platform, which also allows companies to maintain some degree of privacy as far as use of their assets and data is concerned – something that is very difficult (if not impossible) to achieve when building a decentralized application system on Ethereum's platform.
Additionally, through the use of what NEM calls Mosaics, developers can integrate the NEM blockchain technology into their existing technological framework using pretty much any programming language, as compares to the restrictions of a platform-specific language for Ethereum (Solidity).
This means that a company wanting to employ blockchain technology doesn't have to simultaneously employ a brand-new team of programmers who are familiar with, in this case, the Solidity programming language. Instead, they can use their existing team for the integration.
So what's our point here, what does all this mean?
Well, we are not downplaying the potential importance of Ethereum in the global blockchain revolution. What we are saying, however, is that Ethereum integration is a decade-long process that, outside of those companies who build on Ethereum from the outset (so, all those companies conducting ICOs right now), is a long way off realization for the vast majority of legacy corporations.
NEM technology, on the other hand, is almost an overnight integration solution. What we see happening, therefore, is those companies looking to migrate to blockchain technology doing so through NEM initially, before maybe migrating to Ethereum long term.
Some, of course, will use NEM in this stepping-stone manner, while some will stick with NEM longer term – there's no immediate disadvantage to falling within this latter camp, especially for an early adaptor (which these companies are by definition).
And of course, as NEM adoption spikes, the demand for XEM as a platform functionality asset will push up the price.
We will be updating our subscribers as soon as we know more. For the latest on NEM, sign up below!
Disclaimer: This article should not be taken as, and is not intended to provide, investment advice. Global Coin Report and/or its affiliates, employees, writers, and subcontractors are cryptocurrency investors and from time to time may or may not have holdings in some of the coins or tokens they cover. Please conduct your own thorough research before investing in any cryptocurrency.
---
Image courtesy of NEM
The Stability is Here: USD Tether Comes to 1xBit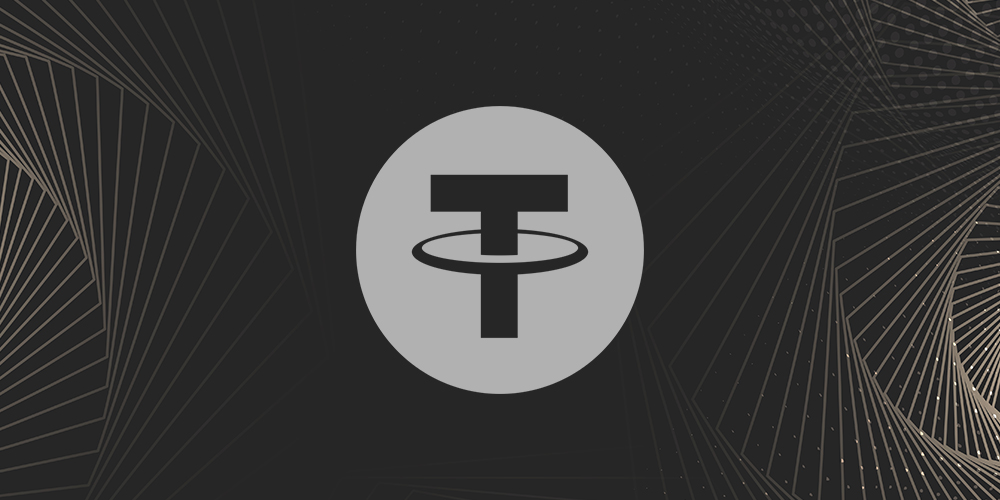 Cryptocurrencies have been stirring the interest of the general public for the last several years, mostly because of the wild price swings that yielded massive profits for the dextrous speculators. The unprecedented level of security, almost complete non-traceability, superior speed of transactions, and substantially lowers fees are among the factors that facilitated the embracement of cryptocurrencies by the millions around the globe.
But on the flip side, high volatility, inherent to digital currencies, has oftentimes dissuaded traditional investors, traders, and common users from entering the space. However, things have changed after the emergence of stablecoins, the type of cryptocurrencies explicitly designed to provide holders with a hedge against severe volatility, thanks to their direct binding to the so-called "stable" class of assets or commodities. Those assets come in the form of the traditional fiat currencies (USD, EUR, CNY) or the traded commodities (gold and other precious metals, crude oil, rubber). Over a short period of time, stablecoins became a cog in the crypto machine, with one coin currently dominating this niche.
USD Tether: stability amidst the total volatility
Similar to Bitcoin, the dominance of which has already surpassed the 70% mark, USD Tether (USDT) currently holds the upper hand among the peers. The idea concerning the issuance of a cryptocurrency that would be pegged to the US dollar, along with a basket of other traditional currencies, to provide…
Now is the Perfect Time to Become a BitStarz Affiliate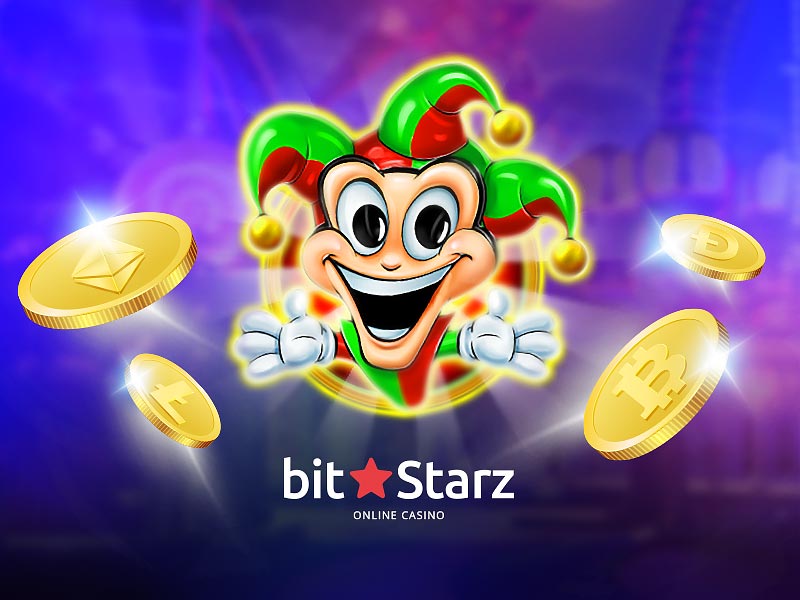 Cryptocurrency isn't just a passing fad or get rich quick scheme, it's an innovation that is changing the world as we know it. No industry has benefited more from cryptocurrencies rocket to the moon than iGaming, as it's grabbed onto the digital coin revolution with both hands.
What was once something offered by just a few niche casinos has actually catapulted the likes of BitStarz to industry superstardom. The growing benefits of Bitcoin and other cryptocurrencies used in iGaming simply can't be ignored, with affiliates now also able to reap the benefits – there simply is no better time to become a BitStarz affiliate!
Affiliate Marketing is a Money Maker
Affiliate marketing has a hand in almost every industry, even if you don't see it. In fact, from retail all the way through to ICOs, affiliate marketing has a role to play in generating business and brand awareness for companies around the globe. This certainly isn't a one way street relationship either, as affiliates under the right scheme can generate huge revenues.
Where there is iGaming there is affiliate marketing, the two just seem to go hand in hand. Long before other industries woke up to the value of affiliate marketing, iGaming was already ahead of the curve. Now, take a new innovation like crypto, which commands headlines, and mesh it with the ever popular online casino industry…
Australia progressively develops a crypto scheme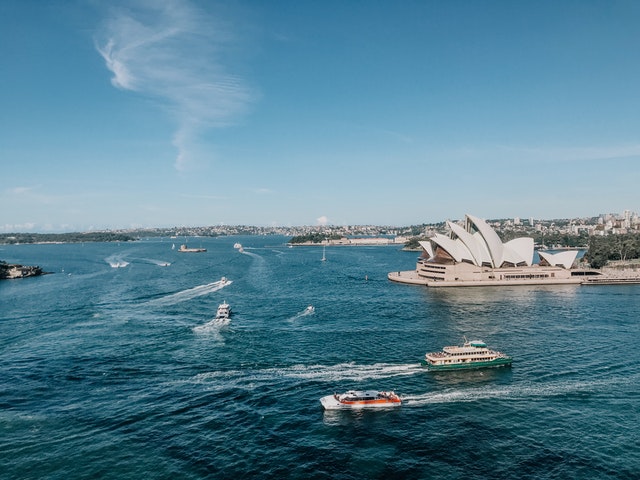 Cryptocurrency and the Bitcoin first entered our vocabulary in 2009. It has been 10 years and up to now many people recognize this terminology, however, it is not really used for payment. Despite it is slow progression worldwide, Australia is a growing market for it. Gambling and online casino is also strongly developing in Australia and it is using more digital exchanges. According to various statistics – online casino Australia is a widely researched topic and surely is attracting more and more people along with cryptocurrencies. There had been some changes in taxation and cash payments, so it is very likely that Australians will go digital and buy cryptocurrency very soon.
Australia has legalised cryptocurrency since 2017 with the support of the government. They have to be treated as property and subject to Capital Gains Tax(CGT). The change in tax law surely demonstrated how Australia is progressing towards digital.
In 2018, new cryptocurrency exchange regulations came into place and it got more complex. The new rules required exchanges to be registered with the Australian Transaction Reports and Analysis Centre (AUSTRAC) in order to prevent deceptive activity.
Australia looks ready to include Initial Coin Offerings (ICOs). They are cryptocurrency's way of community funding, which came into public back in 2014. Although it has been banned in China and criticized By the Us, Australia keeps being open to new possibilities…