Here's Why NEM (XEM) Is Already Ahead Of Ethereum (ETH)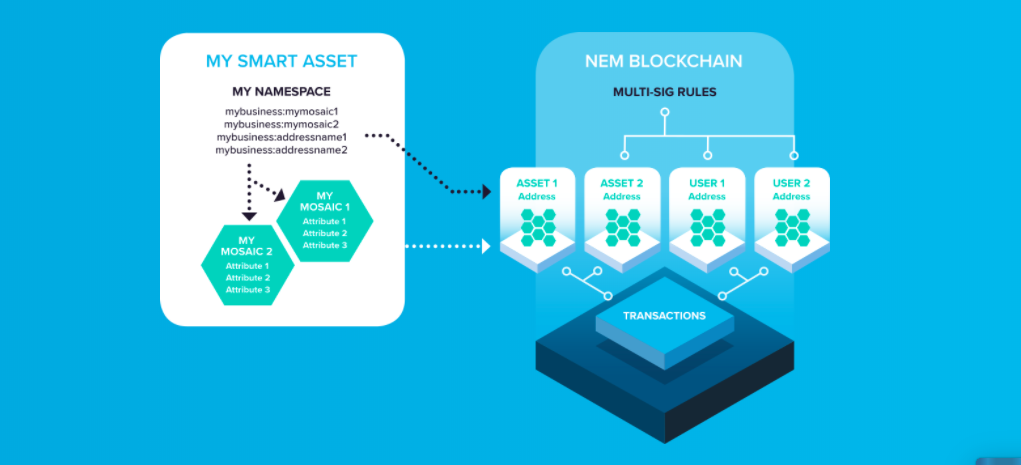 NEM (XEM) might only command a market capitalization that gives it a ranking of 10th in the overall cryptocurrency space but, if you were to rearrange this ranking based on future potential (perhaps, rearrange it to reflect what could well be the situation within three years), NEM could easily slot within the top three coins on the market.
With a current market capitalization of just $5 billion, as compares to the $141 billion cap of bitcoin, the $79 billion cap of Ethereum and even the $30 billion cap of Ripple, that seems, at a glance, like a bit of an outlandish claim.
Take a look at this one behind the scenes, however, and it becomes far more of a valid hypothesis.
Here is what we are thinking.
For anybody that is new to NEM, the company (eponymous) has developed a technology that many see as similar to the technology that the above-mentioned Ethereum has created and, in some ways, this comparison is valid.
In many ways, however, it's not.
For starters, Ethereum is entirely decentralized, while the NEM technology incorporates a degree of centralization but, at the same time, is far more suited to quick and easy integration with current enterprise-grade technology than is Ethereum.
There is plenty of information available as to the deep technological differences between the platforms and their respective technologies but, for us, the best way to think of these two is that Ethereum is designed to completely rebuild the way enterprise technology works, from the ground up. NEM, on the other hand, is almost like a plug-in system that can be built on top of current technologies to allow for integration with blockchain technology, which, in turn, allows the company using it to draw benefit from the inclusion of a blockchain based system in their existing technological framework.
NEM offers both a private and a public blockchain technology through the use of its Mijin platform, which also allows companies to maintain some degree of privacy as far as use of their assets and data is concerned – something that is very difficult (if not impossible) to achieve when building a decentralized application system on Ethereum's platform.
Additionally, through the use of what NEM calls Mosaics, developers can integrate the NEM blockchain technology into their existing technological framework using pretty much any programming language, as compares to the restrictions of a platform-specific language for Ethereum (Solidity).
This means that a company wanting to employ blockchain technology doesn't have to simultaneously employ a brand-new team of programmers who are familiar with, in this case, the Solidity programming language. Instead, they can use their existing team for the integration.
So what's our point here, what does all this mean?
Well, we are not downplaying the potential importance of Ethereum in the global blockchain revolution. What we are saying, however, is that Ethereum integration is a decade-long process that, outside of those companies who build on Ethereum from the outset (so, all those companies conducting ICOs right now), is a long way off realization for the vast majority of legacy corporations.
NEM technology, on the other hand, is almost an overnight integration solution. What we see happening, therefore, is those companies looking to migrate to blockchain technology doing so through NEM initially, before maybe migrating to Ethereum long term.
Some, of course, will use NEM in this stepping-stone manner, while some will stick with NEM longer term – there's no immediate disadvantage to falling within this latter camp, especially for an early adaptor (which these companies are by definition).
And of course, as NEM adoption spikes, the demand for XEM as a platform functionality asset will push up the price.
We will be updating our subscribers as soon as we know more. For the latest on NEM, sign up below!
Disclaimer: This article should not be taken as, and is not intended to provide, investment advice. Global Coin Report and/or its affiliates, employees, writers, and subcontractors are cryptocurrency investors and from time to time may or may not have holdings in some of the coins or tokens they cover. Please conduct your own thorough research before investing in any cryptocurrency.
---
Image courtesy of NEM
Elon Musk hits the world of cryptocurrency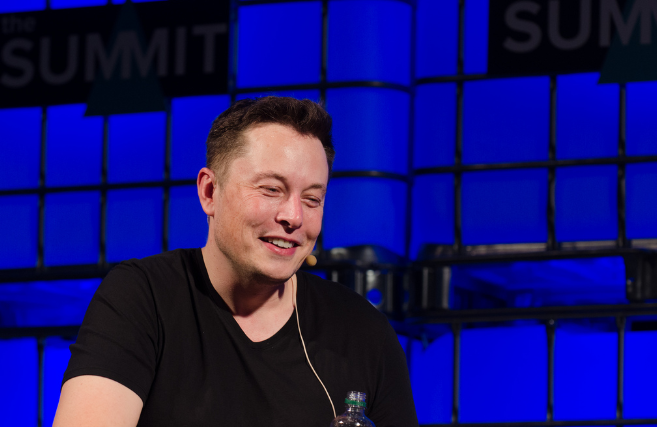 Yesterday, the world woke up to the shocking news that Elon Musk has made a conscious decision to enter into the cryptocurrency world with his startup organization, The Boring Company that now accepts Bitcoin, Bitcoin Cash, Ethereum, and Litecoin.
The Boring Company Brief History
Sometime back in mid-2016, Elon Musk revealed his intentions of taking his latest business idea underground. The young serial entrepreneur who also happens to be the CEO of SpaceX and Tesla revealed his plans in April 2016 for the Boring Company, a business venture that focuses on exploring ways to cut tunneling costs with the intention to alleviate traffic overcrowding on roadways and freeways.
The Boring company was founded in 2016 and is guided by the mission to work tirelessly to eradicate traffic jams by constructing a web of underground tunnels that are meant to facilitate a new way to move from one location to another quickly. With the construction of its first test tunnel in LA, Elon decided to trade a line of unique products that include hats and the now well-known Not-A-Flamethrower, a line of businesses to promote the project.
You can now buy the company's unfamiliar fire-related products using the four leading virtual currencies in the market, in addition to the traditional modes of payment. The Boring Company also selected Coinbase Commerce to be their payment processor for their virtual currencies transactions.
At the time of writing, the flamethrower is exchanging at…
Ripple's David Schwartz: 'The XRP ledger is decentralized'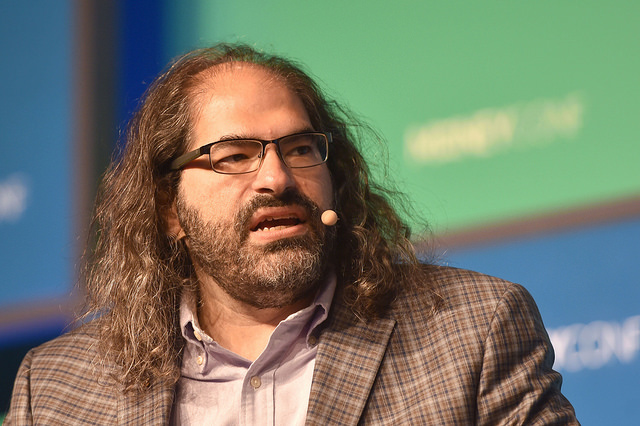 Ripple is a controversial project in the crypto verse. It's designed to make banks more efficient and profitable when it comes to settling international payments, which is opposite to the whole crypto-coin idea: to get rid of all fiat currencies and the world's financial system.
But Ripple is successful in this regard anyway. They are bringing in more partners every week, and the XRP token is about to take over Ethereum as the world's second-biggest in market capitalization.
Despite all that success, Ripple remains controversial (some observers would say unpopular) among crypto enthusiasts. Why? Because this is a coin that was pre-mined in full before it came live. Naturally, the owners of the coins are the people who did the mining, which, in this case, is none other than Ripple Labs.
Ripple owns more than half of the world's supply of XRP (their native token). They have gone out of their way to ensure everybody that they are not going to try to control the coin's supply to manipulate prices.
Ripple placed most of its tokens in an Escrow smart contract that drops a billion coins into the market every month. This ensures that supply can't possibly be short. At the same time, they've kept recruiting new partners that will use XRP to settle international payments so that demand is also relevant.
But this is the cryptosphere so; a central question is still this: if Ripple owns so much…
Tron (TRX) sees the biggest spike in daily transactions on its network, 600k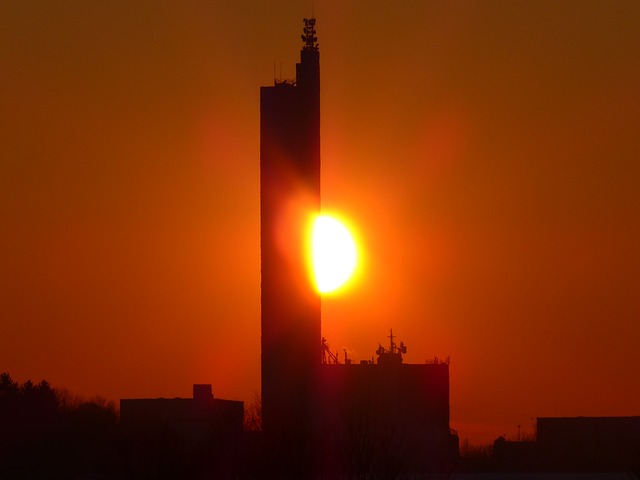 A couple of days ago, Justin Sun, highlighted the strides Tron has achieved so far. Sun said that the accounts on Tron's network (Mainnet account) has surpassed 500,000 and it is still growing by the day. He also emphasized that Tron's Mainnet is just 4-months old and it still has achieved much. Sun said:
"As of October 17th, 19:00(SGT), #TRON mainnet accounts surpassed 500K, the growth speed remains 100K per month since TRON mainnet was launched less than four months. Go #TRON. #TRX $TRX"
Another latest (and a positive one) news on Tron's network is that, on its mainnet, it recorded the highest number of transaction in just one day – about 600,000. According to a tweet by TRXPLORER.io,
"Yesterday, we had the highest spike of transaction on Tron network with almost 600k transaction in a day! 77% of those transactions were Smart Contracts that were triggered!"
So, Tron's single-day transaction has surpassed that of Ethereum – more than 50%. It is important to know that Tron, as a digital currency, is doing very well in terms of decentralization – than its counterparts: Bitcoin and Ethereum. Tron has shown that it is much better than Ethereum, being that it has a strong extensibility, is very scalable, and has no transaction fee.
Tron Officially Partners With Baidu
Lately, there has been exciting news around Tron and this is clearly due to its partnerships with giant companies…