Introducing World Markets' AI-managed trading accounts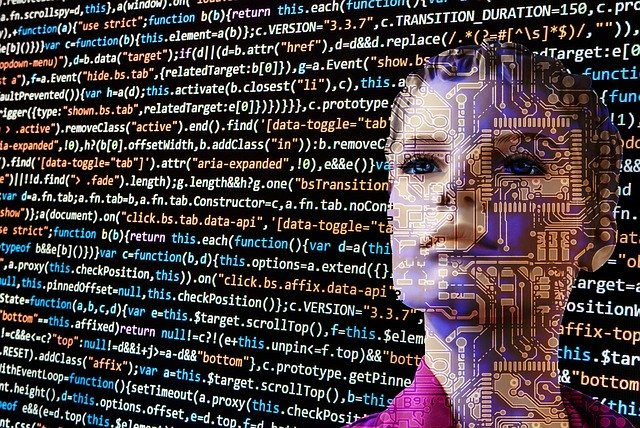 Artificial Intelligence (AI) is slowly becoming a common tool used in trading, especially when it comes to trading digital assets. This technology is growing and developing quickly, and thanks to this interest and development, it is becoming more and more efficient.
The need to use AI in trading comes from several reasons, such as the fact that the AI can keep track of the market even when the trader can't. This is important, as digital assets markets tend to be open 24/7, which can present plenty of opportunities, which traders usually miss due to sleep or work.
Not to mention the fact that AI-managed trading completes trades without falling into the common pitfalls, such as allowing the emotions to get in the way. These and other reasons have caused AI trading bots to emerge, as well as trader-operated AI-managed trading accounts on various online services, such as World Markets.
What is World Markets?
World Markets is a firm that has been around since 2003. Of course, back then, it only acted as a precious metals dealer. Since then, the company has built up an impressive reputation, which made it a leader in the Bullion INvestment industry.
Recently, however, it decided to expand its operations. As such, it became a provider of digital trading services. It covers things like STOs, digital Gold, as well as the mentioned AI-managed trading accounts.
The company aims at institutional investors, such as private banks, HNW investors, funds, and even retail investors. 
The company claims to have over 50,000 clients around the world, with the annualized return sitting at 718%. 
But, while the firm's history, present, as well as speculations about its future, are rather interesting, the thing that interests us the most right now is its AI managed trading accounts.
How do World Markets' AI-managed trading accounts work?
Whenever the markets are bullish, everyone tends to become overly optimistic. This can be dangerous, as investors tend to invest in anything, believing that they can make no wrong. 
The situation is the opposite when it comes to bearish periods when everyone panic-sells ina order to avoid losing the value of their assets. However, there is a better way to go about the situation than to simply buy when the prices rise and sell when they drop. Both of these market states can be used in a greater way — one which will secure superior returns for the trader, and that is to use AI accounts.
The accounts are simple enough to open, and all you need to do is start by opening a regular trading account. After that, digitally sign the trading agreement, so that the company's team would have trade-only access to your account and funds.
Lastly, deposit your funds, and 24 hours later — the trading can begin. The company's AI will find the best deals and it will use your deposit to make you a profit. The company's team of professional traders will manage it, and all you need to do is deposit the funds and watch as these experts do wonders with any amount you provide them with.
Also, you, as a trader, can check your account at any point in time. You can monitor it constantly, or check upon it any few months — it completely depends upon you.
How much do you have to pay to start?
When it comes to most other companies' managed account fees, they usually come in excess of 30%. However, World Markets does not ask for this much.
There are only two pricing structures for traders to choose from. You can either select:
Standard accounts, with a 20% performance fee and 1% annual management fee
Gold Premier accounts (€25,000+), with a 10% performance fee.
The first account type will let you keep 80% of the profits, while the second one will allow you to keep 90% of what your managed account earns.
There are no upfront fees.
The company is extremely dedicated to the security and safety of your funds. More than that, it will also maintain reasonable levels of risk, and ensure that your profits remain, after originally earning them.
This has grown to become one of the best ways of trading and earning money out of crypto price shifts, without needing any experience.
Conclusion
Artificial Intelligence has revolutionized trading, mostly by eliminating the emotionalism of the crypto market ecosystem. It has long been suggested that emotions are one of the greatest obstacles when it comes to traders making large profits, as we tend to get carried away or make a wrong step due to fear of loss, or greed. 
The AI eliminates this completely, and can act only when doing so is sensible and logical. Meanwhile, you get to be as involved or detached as you wish, leaving everything to your AI managed account, or monitoring it the whole time.
Image by Gerd Altmann from Pixabay
Elon Musk Advises Crypto Users To Secure Their Crypto Keys Properly
The crypto community has not gotten over the fact that the world's richest man has now invested in Bitcoin and has been pretty active in the industry.
However, the community is now receiving security tips for storing cryptocurrencies from Tesla's chief executive officer. While pointing the security of cryptocurrencies, Tesla also criticized Freewallet app, a crypto wallet for its slack in security.
He also added that crypto investors should not bother doing business with wallets that don't provide them with private keys.
Users should store their private keys
The unique way cryptocurrencies are stored makes them not redeemable when the keys are lost. Whether the holder stores them with third-party custodians or exchanges, the owner can only claim them when they provide keys to the crypto funds.
That makes securing the keys the most important thing when dealing with cryptocurrencies. As a result, selecting the safest hot or cold wallet is a priority if users want to keep their crypto investments safe.
Elon Musk has come out to advise investors to always store their private keys personally. For a company to receive the attention of the world's richest man is something to take advantage of to grow. However, FreewalletApp's short conversation with Musk is a sort of negative publicity to them.
After the company engaged with Musk about a Dogecoin-related post, the Tesla founder pointed out faults with the firm.
He advised digital asset investors to stay…
Bitcoin Surges After Tesla Bought $1.5 Billion Worth of BTC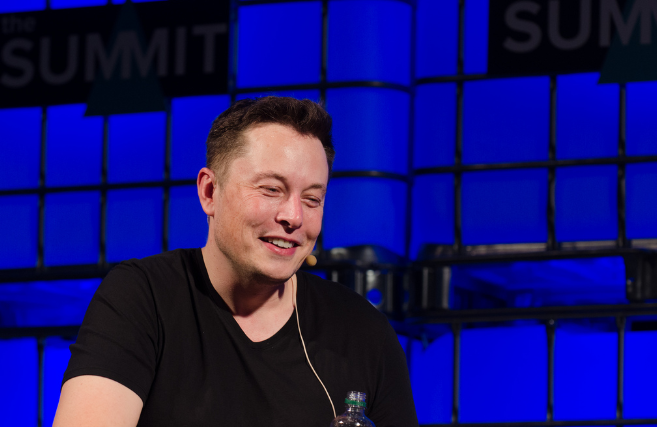 The sudden rise of Bitcoin has been connected to the decision taken by the Tesla electric car company to buy $1.5 billion worth of Bitcoin.
The company explained in a filing with the Securities and Exchange Commission (SEC) that it bought Bitcoin to diversify its cash returns and more flexibility.
Musk's Tweets also impacted Dogecoin's price
Tesla also added that it will start accepting Bitcoin payments for all its products, although this will be based on a limited basis and applicable laws. If the company concludes and starts accepting cryptocurrency, it will make it the first major car manufacturer to accept Bitcoin payments. The company's founder and Chief Executive Officer Elon Musk has developed an interest in Bitcoin and cryptocurrencies.
He has been tweeting severally about the viability of the Dogecoin (DOGE), which doesn't have an important market value attached to it.
ur welcome pic.twitter.com/e2KF57KLxb

— Elon Musk (@elonmusk) February 4, 2021
Few hours after endorsing Dogecoin, the cryptocurrency rose by an impressive 50%. But regulatory authorities are still concerned about the risks in cryptocurrency investments, with several regulatory bodies warning traders and investors they could lose all their money from crypto investments.
But for Tesla, the company decides to diversify its funds and increased its cash returns. However, Tesla also warned investors about the volatility of Bitcoin's price in its SEC filing. According to the SEC…
Partnership Between Bridge Mutual & AllianceBlock Announced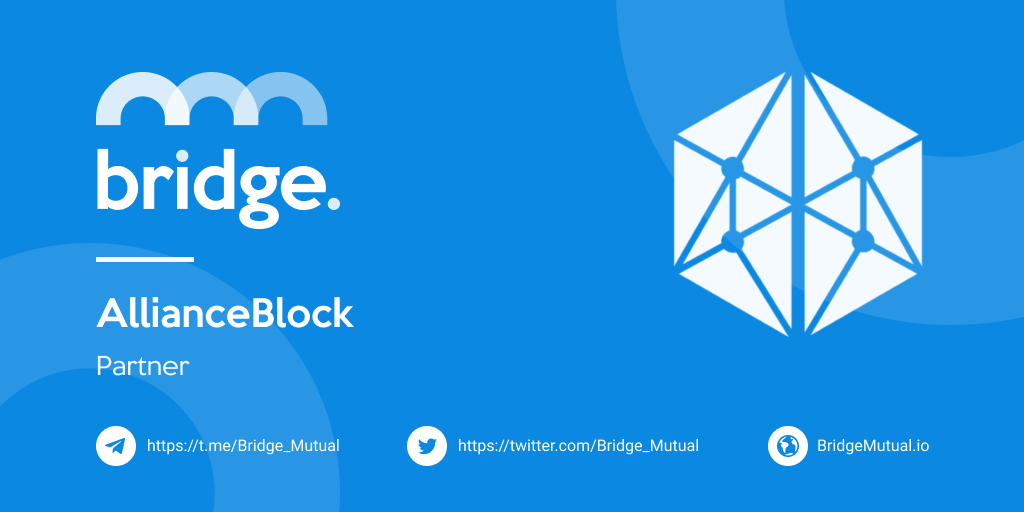 Decentralized peer-to-peer discretionary digital asset coverage platform Bridge Mutual has announced a partnership with AllianceBlock. AllianceBlock is a decentralized, blockchain-agnostic layer 2 protocol bridging decentralized finance with traditional finance. The partnership will allow AllianceBlock and Bridge Mutual to provide traditional investors with a protected bridge to DeFi through decentralized coverage. 
"Discretionary coverage is a very important part of our ecosystem, so we are excited to partner with Bridge Mutual and leverage each other's technologies," says Rachid Ajaja, CEO of AllianceBlock. "We look forward to building an ecosystem where all participants have access to the best products while mitigating the ever-present risk of smart contract failure, hacks, and the resultant loss of collateral value."
In 2020, as much as $200 million worth of digital assets was lost in attacks on major digital asset services. Bridge Mutual's platform gives users the option to purchase and provide discretionary coverage, reducing investors' risk of losing funds because of theft, exchange hacks, stablecoin price crashes, exploited contracts, and other vulnerabilities in digital assets. 
By using Alliance Block's multi-pair liquidity mining platform, Bridge Mutual will be able to offer BMI token holders instant liquidity through staking and high APY rewards for a variety of pairs. Once integrated into AllianceBlock's P2P lending platform, Bridge mutual will be able to provide coverage to investors. Additionally, Bridge Mutual is working towards…