How to Use Cryptocurrency Sports Betting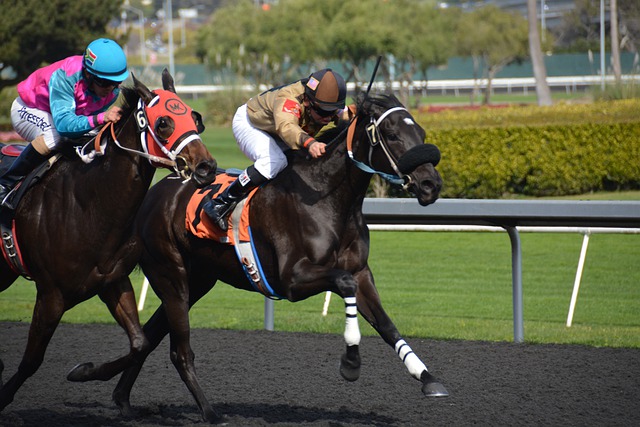 The advent of cryptocurrencies revolutionized virtually every industry, including online gambling. Although the cryptos were initially volatile and a reserve for high-risk takers and speculators, they have stabilized and are now trusted for everyday business transactions. For instance, unofficial statistics reveal that about 60% of bitcoin transactions are related to betting. However, what are the advantages and disadvantages of crypto sports betting? How do you bet with crypto? How do you choose the right cryptocurrency bookmaker? Here is everything you need to know about it and the best crypto sport betting bookmakers
Advantages of Bitcoin and Cryptocurrency Sports Betting
The anonymity of the user during wallet transfers and account creation among some bookmakers which shelters one from government bans on betting in some countries and some taxes

Higher betting limits due to the instability of bitcoin and other cryptocurrencies

Fast and easy deposits and withdrawals because it is decentralized cash with no intermediaries

Lower fees that are almost negligible as compared to other deposit and withdrawal options

Makes it possible for a user to exchange their crypto that may be or will be banned in their country

Accessibility of the bookmakers globally by surpassing local gambling laws

More significant offers with some sites offering as much as 5 Bitcoins
Disadvantages of Bitcoin and Cryptocurrency Sports Betting
Fluctuations in cryptocurrency value mean that the returns depend on not only bet results but also the crypto exchange rate

Reliability of the crypto sports betting bookmakers that are relatively new is less than the traditional bookmakers

Most bookmakers don't accept bitcoin, and therefore a user has fewer options to choose from
However, the crypto sports betting industry is rapidly evolving as cryptos become more and more stable, which will reduce the price fluctuations. Nevertheless, if a user is observant enough, they can even make more money from the fluctuations. As more and more bookmakers start accepting crypto, the options will increase, and reliability will become better too.
How to Bet with Cryptocurrency
Even though people think of crypto sports betting as a complicated process, it is as easy as betting with cash. You only have to follow the following three steps:
Find a betting site that accepts cryptocurrency and set up your account

Create an e-wallet for your cryptocurrency on sites like Coinbase and buy crypto

Link your e-wallet to your bookmaker account and transfer cryptocurrency to it which allows you to place bets the usual way
How to Choose the Right Crypto Sports Bookmaker
A quick search will reveal quite a vast number of bookmakers who accept cryptocurrency. However, one may end up having issues with deposits or withdrawals if not careful. The worst scenario is losing the cryptocurrency or being conned. Here are some factors to consider before settling for a bookmaker:
Security
The first is the security of the money. How secure is the site? A company that takes the security of its users' money will be obvious. Check out their reviews on sites like smartbettingguide.com to establish how secure they are for you. Establish its legitimacy before you think about betting with them.
Banking Options
A site that accepts the kind of cryptocurrency you have is the best choice when it comes to this factor. Bitcoin is the most common cryptocurrency option. However, there is Etherium and many other cryptocurrencies that you can use. Some sites have PayPal, MasterCard, and other bank transfer options.
Bet Markets
Ensure a bookmaker has the bet market you enjoy betting in, or else you may end up betting on sports about which you have no idea—the more varied the markets, the better the bookmaker. The best bookmakers have a vast number of bet markets to allow their users to bet all year round without having to wait for a particular season to begin.
Offers
Finally, the kind of offers available is a good determinant of what to go for when choosing a crypto bookmaker. There are welcome bonuses, deposit bonuses, and many other offers to enjoy when you opt for the right site.
Top 5 Bitcoin Crypto Sports Betting Bookmakers
One of the perfectly designed betting sites that accept crypto is Nitrogen Sports that offers users convenience and ease of use. Here's is a quick summary of their pros and cons:
Pros
Anonymous account for your ultimate privacy while gambling

Wide range of betting markets with up to 25 disciplines

A user-friendly mobile version

Has the NFL "survivor pool" event

High odds
Cons
A neat user interface and variety in markets and cryptocurrency options make Stake.com one of the most popular options available today.
Pros
Anonymous needing only a username, password, and an email address

Seven cryptocurrencies: BTC, BCH, ETH, LTC, DOGE, TRX and XRP

Many bet markets with over 20 disciplines

Social betting with an active public chat and ability to make a bet public

Perfect mobile version

High bets
Cons
No welcome bonus

Unavailable for punters in the US, Australia, and the Czech Republic
You probably have heard about the site that has become increasingly popular over the recent past. It offers many banking options, including cryptocurrency.
Pros
Very high odds

Many bonuses and promotions

Variety of bet markets is huge

Many deposit and withdrawal options
Cons
Another bookmaker that has been rapidly growing internationally is 22BET. Its variety when it comes to betting is the reason behind its popularity.
Pros
Wide range of betting markets

Has an impressive live betting section

High odds

The deposits and withdrawals are quick

Rapidly growing
Cons
It is not as easy to use as some bookmakers
The final bookmaker in the list is SportsBet, which is well known for its excellence from a legal standpoint. Here is a summary of its pros and cons:
Pros
Great user experience

Wide range of bet markets including eSports betting and water polo

Accepts many currencies including BTC, ETH, LTC, SOC, USD, CAD, EUR, INR

Variety of payment options
Cons
Players from Australia, the US and Estonia cannot use it
Conclusion
Cryptocurrency sports' betting has changed online gambling by offering enormous advantages for both the punter and the bookmaker. It is an easy way to bet and allows you to enjoy anonymity, higher bet limits, quick deposit, and withdrawals, and lower fees besides other benefits. Nitrogen Sports, Stake.com, 1XBET, 22BET, and SportsBet, are some of the best bitcoin and other crypto sports betting bookmakers.
Image by bianca-stock-photos from Pixabay
The Pros And Cons Of Cryptocurrency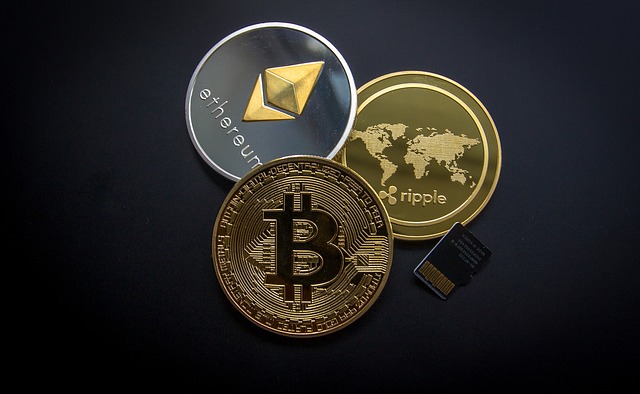 Many facets of our lives are now digitized––money is no exception. 
Have you noticed that paper money is on its way to being obsolete because so many people receive direct deposit and love the simplicity of their debit card? 
Not to mention, cash carries germs, as we've heard lots about during the pandemic. Many businesses have turned to card only options in light of this. 
But what about cryptocurrency?
You probably heard everyone raving about it a few years ago, but the excitement's calmed down quite a bit. That doesn't mean that it's not a viable option you should keep in mind. 
What's Cryptocurrency? 
Let's start with the basic definition of cryptocurrency so we're all on the same page. Cryptocurrency utilizes cryptographic methods and complex coding systems to encrypt sensitive information during data transfers. This protects your funds and personal information on a whole different level. 
These transactions are virtually impenetrable due to the combination of mathematical and technological protocols created and put in place. This aspect of cryptocurrency is what makes it safer. Also, the details of transactions are kept private. No one can see who sent what, etc., because those rigorous mathematical and technological protocols protect it.
The Pros: 
Different From Traditional Banking Transactions
One thing people hate about traditional banks is the fact that they can…
Enhancing the DigitalBits Ecosystem through the XDB Foundation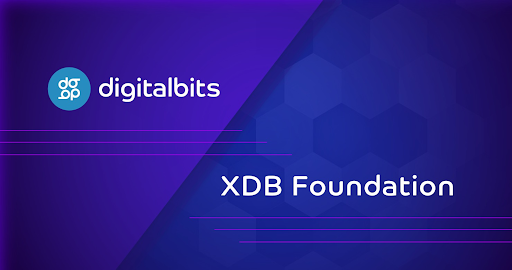 The DigitalBits ecosystem welcomed a new benefactor in the form of the XDB Foundation, a non-profit organization dedicated to providing support for DigitalBits. The main objectives of the XDB Foundation include the DigitalBits Ecosystem Support Program, supplying both financial and non-financial assistance to qualified entities and projects within the DigitalBits community, with a focus towards innovation and speeding ecosystem growth.
Michael Gord, MLG Blockchain and GDA Capital founder, has been appointed to the role of Managing Director of the XDB Foundation.  "I am excited to see the launch of the XDB Foundation and to be joining the DigitalBits ecosystem in this new capacity," says Gord. "In the coming weeks, the XDB Foundation will share additional updates regarding its key initiatives.  Over the past 2 years, we have seen DigitalBits achieve various milestones and with this next chapter I'm excited to see the XDB Foundation contribute as the new project lead supporting education, research and development, and ecosystem growth and adoption."
Michael Gord's first initiatives within blockchain started with establishing the McGill Students' Cryptocurrency Club, McGill Students' Fintech Association, Bitcoin Canada and providing leadership on the global expansion of the Blockchain Education Network.  Notably, he is also a key contributor to the Kerala Blockchain Academy, one of the largest innovation hubs for blockchain technology worldwide. 
…
As Global Tensions Grow, Bitcoin Price May Go Higher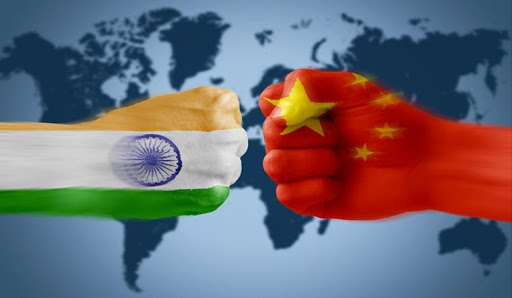 BTC Surged Again as A Safe Haven Asset During Global Tensions
India – China Border Conflict
After weeks of squabbling and brawling along their long-disputed border, hundreds of Indian and Chinese soldiers engaged in a deadly clash Monday in a river valley that's part of the region of Ladakh last week. Troops had massed on both sides of the border in recent months in the northern India region of Ladakh and the southwestern Chinese region of Aksai Chin, causing global concerns of a potential escalation between the two.
North and South Korea Clash
Last Tuesday, North Korea destroyed the liaison office it jointly operates with South Korea in the city of Kaesong, just north of the demilitarized zone that separates the two countries. 
North Korea also said it would send troops to now-shuttered joint cooperation sites on its territory, reinstall guard posts and resume military drills at front-line areas in a violation of separate 2018 deals with South Korea. Jeong said South Korea will take "immediate, swift and corresponding" steps to any North Korean provocation.
The tensions grown in Asia and the potential "second wave" of coronavirus in the United States may add more difficulties to the global economic recovery. Thus, Bitcoin, as a safe haven asset, attracts more investors to buy and hold.