Betrium ICO SOON — 20% Bonus, Global Sports Betting Platform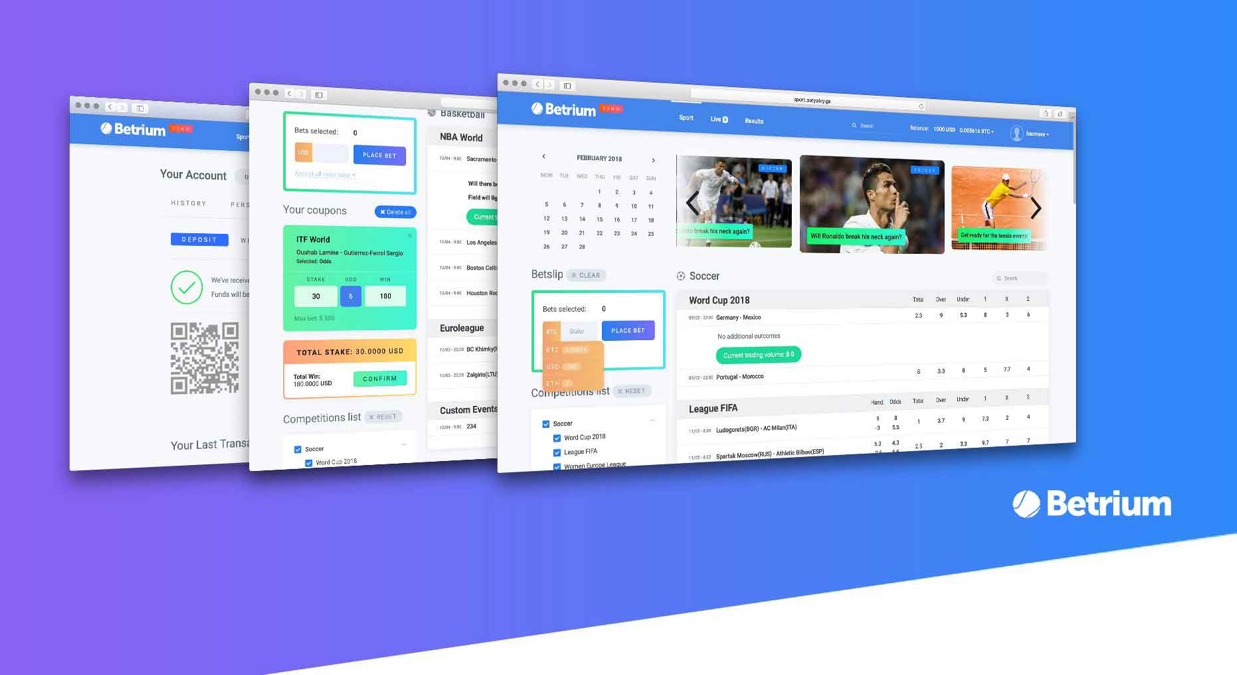 PRESS RELEASE
Betrium finished Pre-ICO with $1.3 mil raised and launches ICO soon with 20% discount. Project supported by world's betting champions and gambling industry leaders.
Betrium is the worldwide bookmaker and betting exchange offering zero fees, innovative Volatility Stabilization System / Hedging for professional traders, API for developers and event organizers platform. Betrium is going change the wealthy industry of $1 trillion annually.
The project is supported by Kevin Dolan, World Series of Handicapping 2015 champion, the "The Complete Guide to Sports Betting" book author. Kevin acts as an advisor in the project.
Recently, Betrium released the demo of the sportsbook, which is available on http://betrium.ga
During the next two weeks Betrium will release betting exchange alpha along with iOS and Android applications for sportsbook.
Betrium has partnered with VAVEL.com, an international sports media with over 35 million of visits, which became an accredited media of FIFA World Cup 2018. https://www.vavel.com/en-us/journalism/871782-vavel-media-partners-with-betrium.html
"For VAVEL, this partnership with Betrium guarantees, our willingness to support and backup a project since its inception is called to revolutionize the sports betting industry from scratch given the brilliant idea of decentralizing the way to bet making it accessible globally without depending on different international laws and regulations. We believe in Betrium because of the ease with which its users can perform transactions through cryptocurrencies and their roadmap is frankly hopeful. VAVEL trusts Betrium simply because it is the future of betting in sports."
Said VAVEL Media CEO Javier Robles.
Earlier, Sam Taheri, professional GT and NASCAR pilot, became an advisor and sports representative of Betrium. His recent interview:
In the early March Betrium's team began its roadshow, during 20 days the team will visit 5 blockchain conferences all around the world:
Seoul, South Korea, d10e.
Ho Chi Minh City, Vietnam, Vietnam Blockchain Week.
Melbourne, Australia, APAC Blockchain Conference.
Singapore, Money20/20 Asia.
Hong Kong, Token2049.
Last key updates:
Kevin Dolan, World Series of Handicapping 2015 champion, author of "The Complete Guide to Sports Betting" book, joined Advisory Board of Betrium.
Sergey Efimenko, former BetConstruct Operational Director and Bet365 bookmaker joined Advisory Board.
— Betrium became a sponsor of the Money20/20 Asia conference in Singapore. The project will be among such companies as: Google, Paypal, Mastercard, GitHub, Toshiba, HSBC etc.
— Betrium has published legal documents of Hong Kong incorporation.
— Luke MacDonald, a well-known professional gambler with over $1.9 mil turnover, supported Betrium and entered to Advisory board of the project.
— Betrium was a sponsor of Lamborghini Huracan Super Trofeo on 24H Series race in Dubai.
— The project was an official sponsor of the TNABC conference, which took a place in Miami on 17-19th, where Betrium's CEO Max Suvorov spoke and presented the project.
— Betrium is also a sponsor of the racing car on the Lamborghini Super Trofeo Middle East race in Abu Dhabi on 2nd of February.
Website: https://betrium.co
Betrium's mission is to expand and to become a global key-player in the gambling market.
Token Sale summary:
ICO Start: 5th of April 2018, 23:00 UTC
ICO End: 14th of May 2018, 23:00 UTC
Token price: 1 ETH = 3000 BTRM or 0.00033 ETH per token.
Website: https://betrium.co
White Paper: https://betrium.co/betrium_whitepaper.pdf
Social Networks:
Telegram (Public Chat) https://t.me/betriumChat
Twitter https://twitter.com/betriumBets
Facebook http://fb.com/Betrium
E-mail:
Celebrate BitStarz' Birthday and Win a Tesla Model 3!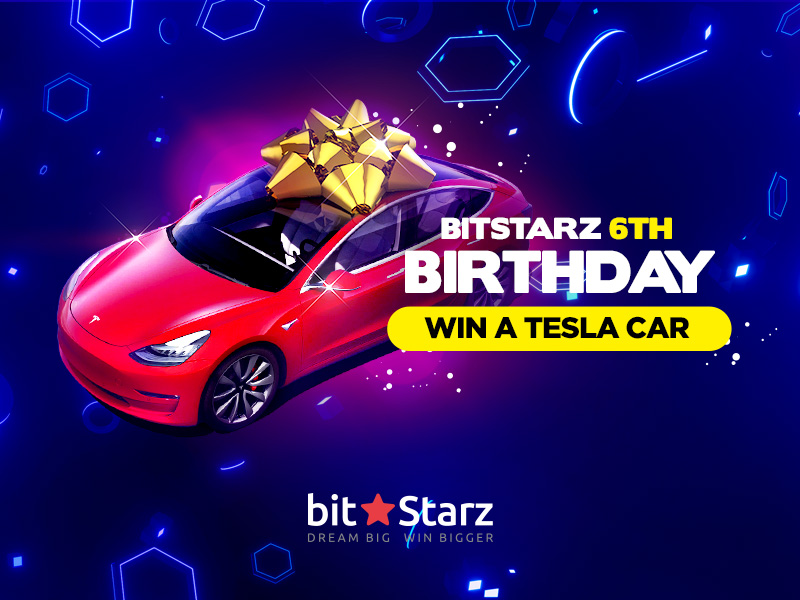 Everyone's favorite online casino is baking a cake, popping the champagne, and inviting you to the biggest and best birthday party of the year. BitStarz is getting ready to celebrate its 6th birthday and we're doing it in style with a promotion that will drive you insane.
If you love cars and casino games, you're in for one epic birthday treat courtesy of BitStarz. When you deposit at BitStarz during the birthday celebrations you will get a ticket (or tickets) that give you entry into the draw for a brand-new Tesla Model 3 – now that's one birthday bash you don't want to miss out on!
Speed Around the Reels and the Race Track
We've all dreamed of owning a Tesla at one point in our lives, and now BitStarz is making this dream a reality. Imagine hurtling from 0-100km/h in as little as 3.4 seconds in your brand-new Model 3, or zooming down the highway at 261km/h in ultimate luxury – we don't recommend doing this, by the way.
It's definitely the only way to travel in 2020, and what's more, you're doing the planet a favor by going electric. Make sure you're in the BitStarz birthday lottery to get your hands on this high-powered and high-tech car.
Entering the Lottery…
Sologenic Lists 30 Securities Exchanges For Stocks Tokenization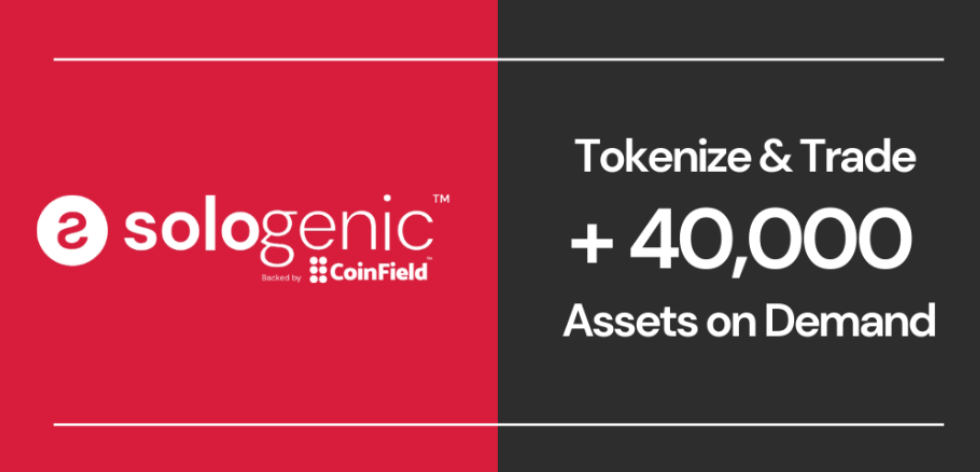 European crypto exchange CoinField is getting closer to the launch date of its ambitious Sologenic project.  This week it announced all of the stock exchanges that will be "compatible" for tokenized assets trading on the XRP Ledger.  Once live, the Sologenic ecosystem will allow trading of 40,000 stocks, ETFs and commodities. These traditional assets will be turned into stablecoins and backed by real-word assets, per Sologenic. 
Here is the complete and very impressive list of traditional stock exchanges that Sologenic is adding to its platform:
NASDAQ
New York Stock Exchange & NYSE MKT
Toronto Stock Exchange
TSX Venture Exchange
Athens Exchange
BME Spanish Exchanges
Deutsche Borse (XETRA)
Irish Stock Exchange
Johannesburg Stock Exchange
London Stock Exchange & IOB
Milan Stock Exchange
NASDAQ OMX Copenhagen, Helsinki and Stockholm
NYSE Euronext Amsterdam AEX, Brussels, Lisbon and Paris
Oslo Stock Exchange
Prague Stock Exchange
SIX Swiss Exchange
Wiener Borse / Vienna Stock Exchange
Warsaw Stock Exchange
Australian Securities Exchange
Hong Kong Exchanges
HK Stock Connect
Singapore Exchange
DigitalBits Launch Opens New Avenues for Stablecoins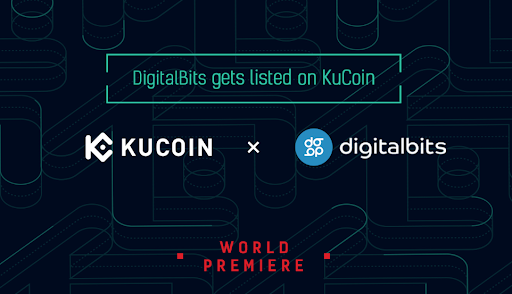 XDB is one of the Biggest Gainers on CoinMarketCap, despite current market conditions. On April 1, 2020 XDB jumped more than 43% and was ranked 6th among the day's best performers. The token's odd-beating performance could be a result of its official launch on KuCoin, one of the most popular cryptocurrency exchanges. It could also be the result of the appealing value proposition made by its issuer, DigitalBits.

Source: Coinmarketcap, April 1 2020
In the span of three years since Tether's legitimacy came into question, a wide array of alternative stablecoins have flooded crypto markets. These solutions implement everything from seigniorage algorithms to fractional reserves, all looking to solve the space's volatility problem. DigitalBits brings something new, and perhaps more practical, to the table: branded stablecoins.
The company defines these as a second generation of stablecoins that "move past simply combining stability with blockchain technology, to enhancing the relationship that exists between consumers and brands." A solution that may be a boon to countless brands that resort to point systems to develop relationships with consumers. On the DigitalBits protocol, they can deploy their own branded…