Is Bex500 an alternative to BitMEX?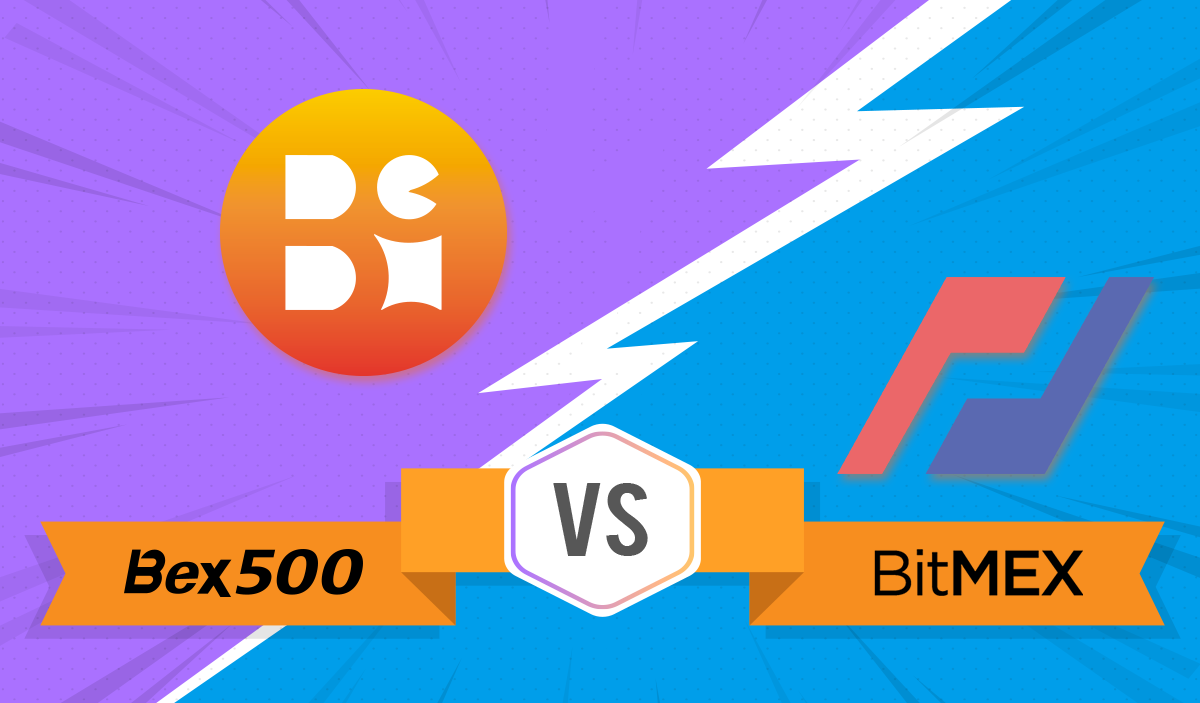 An all around review of Bex500
Bex500 is a young but rapid-growing exchange, less adversarial than BitMEX, but with higher leverage than Binance, Bex500 has enough strings to attract many crypto traders. 
Those dissatisfied with the old exchange, may find Bex500 exchange with a stable system with no manipulation or "overload", pleasant UX, user-friendly tool kits, and around-clock customer service.
Bex500 says they are making crypto margin trading "easier" and giving you a better return. 
Can they really achieve that? We conduct a comprehensive review as below to see if it is a trustworthy exchange
Question 1. What features does Bex500 have?
Bex500 offers perpetual BTC futures as well as three other cryptos including ETH, XRP and LTC, all paired against USDT. You may find Bex500 doing a good job aggregating most important features traders need for a robust trading experience with better return.
-A fair trade with no overload
Many traders are familiar with "overload" problem, which disables placing orders in peak trading times. It is suspected to be insider manipulations by exchanges which can cost users entire portfolios.
Bex500, with its unmatched TPS (claimed to be over 10,000 orders per second), ensures that the trading machines will not overload, even during peak hours. As a result, all traders can close their positions as intended despite volatility. There is no use of systematic problem as an excuse.
-Trading toolkits
You will find an extremely concise trading interface, however after first try, you will realize their trading toolkits are even more comprehensive and useful than others.
Intelligent limit order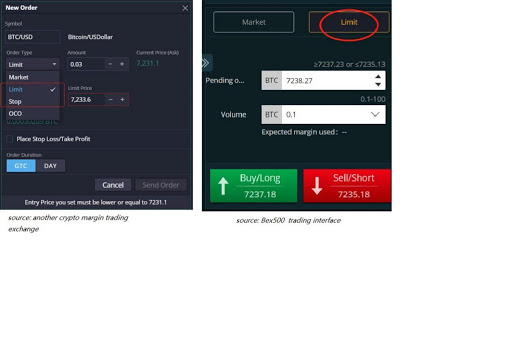 Most crypto exchanges separate limit orders to "buy/sell limit" and "buy/sell stop" for traders to place the order triggered in expected prices.
In Bex500, it is far easier. Just input the price you wish to buy or sell; the system will automatically trigger the buy/sell order at the price you want. For example, btc current price is at $7,000, but you think if will go down to $6,000 and then go up, you can just input $6,000 in limit order, then click "buy". The order will be triggered at $6,000 automatically.
Stop-Loss/Take-Profit Follow-Up Orders. 
This is my favorite feature. Traders can set up a maximum loss or an awaited profit in numbers in the order you set, so you don't have to later set up numerous additional trades just to act as take profit and stop loss.
Expected Margin Calculation. 
Traders can see how much he/she would earn at any time using a simple calculation tool.
Seems like, crypto trading has been easier in Bex500, they did not reinvent the wheel here, but they create an exchange with every tool you need to optimize the trading at fingertips. It saves you from unnecessary time wasted in other exchanges to achieve the same function.
-Advanced risk management tool
Profit calculator. 
This is a handy tool for risk management, and first of its kind. 
Before placing orders, traders can use the calculator to have a clear picture about his costs and gains. It is helpful in position control and risk management.
For newbies, you can use the calculator to make sure you have a clear understanding of trading rules.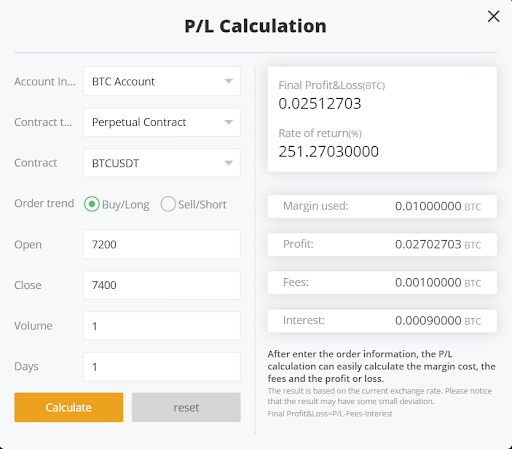 Locked Position. Traders can set up positions of equal size on the same account and on the same instrument, but in opposite directions.

Bex500

seems to be the only crypto exchange with a "locked position" feature available.

EA trading for professionals
For professionals, the Bex500 Crypto Exchange offers MT5 trading through both web interface and mobile applications on iOS and Android. The MetaQuotes trading system is frequently used by the banks and futures brokers in high-frequency trading applications. Advanced traders also have the option of applying EA trading or program trading to Bex500.
-Only crypto exchange with real-world commodities
In the crypto exchange sphere, Bex500 offers trades with USDT, BTC, ETH, LTC, and XRP. For the commodity traders, the positions in silver (XAG/USD), gold (XAU/USD), and oil (WTI and BRN) are available. 
For at-risk traders, Double Contracts on BTC, ETH, LTC, and XRP are available in a one-click mode. The leverage can be up to 200x in double contract.
Question 2. Is it safe? Can it be trusted?
Futures trading is the best way of engaging the Bitcoin markets without having to acknowledge the ownership and storage responsibilities.
We are interested in this question most and examine BEX500 in every security-related policies and infrastructure.
-Segregated Client Account & Cold-wallet Storage
In BEX500, the deposits and Bitcoin futures are held in a segregated customer account.

Each client receives their unique address for BTC & USDT, deposits into the platform will be secured in cold-wallet storage, where they can secure all the Bitcoin keys off from any known server and computers and store them physically on the device which is not connected to the internet.
BEX500 applies "multi-signature encryption" & "manual review" over transfer and withdrawal.
"multi-signature encryption" prevents any individual from transferring the crypto assets without permission; "manual review" applies to large amount withdrawal to protect client's funds.
-SSL Encryption
SSL provides a secure channel between two machines or devices operating over the internet or an internal network.
SSL protects data transmissions, and prevents phishing attack; they ensure the server you're connected to is actually the correct server. With SSL, it can assure you with data integrity, which means that the data that is requested or submitted is what is actually delivered.
You can know that BEX500 is secured with SSL encryption when a padlock is displayed.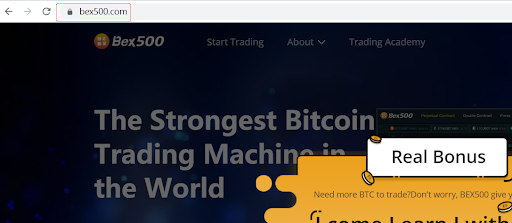 Therefore, it is completely safe to visit, and trade on the platform.
-Information Encrypted and Stored on Server
Confidential information about trading data and personal information, in BEX500 is all encrypted and stored on the server.
Access to the server is restricted and regulated by specific executives to ensure security.
-Firewall to prevent visits from suspicious ports and network protocols
BEX500 sets up firewall to prevent suspicious visits from risky ports and network, which fences the site off from cyber criminals in the first place.
AWS WAF seem to be used to block common attack patterns, such as SQL injection or cross-site scripting.
– DDOS Protection
Bex500's detailed approach to security issues makes it look extremely attractive. High-level DDoS-protection, as well as 2FA-authorization (via mobile phone and e-mail), are implemented on this platform.
Their network capacity is 15x bigger than the largest DDoS attack ever recorded. With 30 Tbps of capacity, they can defend traders from any modern distributed attack, including those targeting DNS infrastructure.
Question 3. Areas for improvements?
No exchange is perfect, we find a few things we think that warrant improvements
Poor translation

Only 4 types of bitcoin trading pairs supported

APP under development

No fiat currency gateway
The lack of mobile app is especially frustrating for those traders who can not be behind PC the whole day. The good news is, Bex500 plans on releasing app within December. We will update on it later.
Conclusions
Should you use Bex500? We encourage you to give it a try starting with small amount.
We have found Bex500 to be secured, and user-friendly. Most importantly, they revolutionized the derivative industry with easier trading interface, a fair mechanism with no price manipulation and more advanced professional risk management tools. They also have other highlights including
Multiple bonus programs

No KYC

No withdrawal fees

Very low service (transactional) fees

Helpful tutorials
They are prepared to offer an alternative to other leading exchanges in crypto derivatives market.
Warning ⚡️: Trading leveraged futures products is incredibly risky. Make sure that you practice adequate risk management
As Global Tensions Grow, Bitcoin Price May Go Higher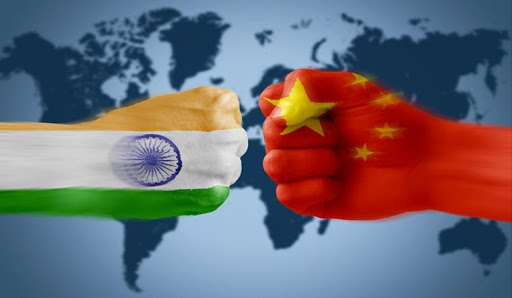 BTC Surged Again as A Safe Haven Asset During Global Tensions
India – China Border Conflict
After weeks of squabbling and brawling along their long-disputed border, hundreds of Indian and Chinese soldiers engaged in a deadly clash Monday in a river valley that's part of the region of Ladakh last week. Troops had massed on both sides of the border in recent months in the northern India region of Ladakh and the southwestern Chinese region of Aksai Chin, causing global concerns of a potential escalation between the two.
North and South Korea Clash
Last Tuesday, North Korea destroyed the liaison office it jointly operates with South Korea in the city of Kaesong, just north of the demilitarized zone that separates the two countries. 
North Korea also said it would send troops to now-shuttered joint cooperation sites on its territory, reinstall guard posts and resume military drills at front-line areas in a violation of separate 2018 deals with South Korea. Jeong said South Korea will take "immediate, swift and corresponding" steps to any North Korean provocation.
The tensions grown in Asia and the potential "second wave" of coronavirus in the United States may add more difficulties to the global economic recovery. Thus, Bitcoin, as a safe haven asset, attracts more investors to…
CoinFlip Continues to Dominate the U.S. Cryptocurrency ATM Market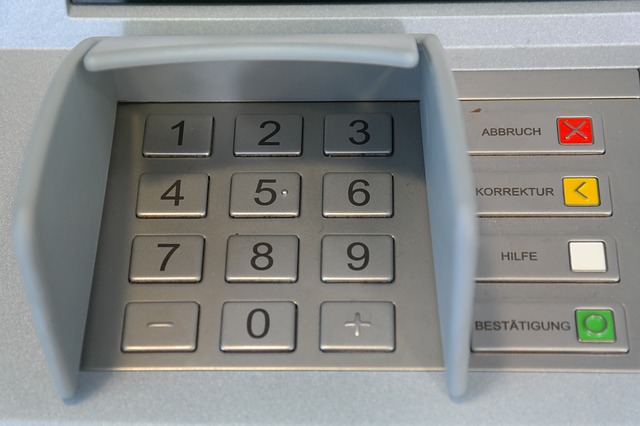 Although cryptocurrency has brought in a lot of traders seeking the dream of overnight wealth, cryptocurrency is a lot more than just striking it rich.  Cryptocurrency is about creating a new market with companies that are building cutting edge technology in an effort to continue elevating our way of life.  As the crypto market continues to expand, several companies are involved in creating ways for more people to participate.  One such company that appears to be making all the right moves is CoinFlip.
CoinFlip is the world's leading cryptocurrency ATM operator that currently allows users to buy and sell 10 different cryptocurrencies including BTC, ETH, LTC, DASH, TRX, KMD, LINK, BNB, XLM, and USDC.  Due to the company's quick growth, CoinFlip has quickly gained a reputation of being the place to go for all crypto ATM transactions.  In addition to its massive geographic coverage, there are four advantages that CoinFlip currently offers over its competitors:
Lowest fees of any cryptocurrency ATM in the world
Lightning-fast transactions that are typically completed between 10 and 30 minutes
Extremely easy customer verification
24/7 customer support through phone, text, and chat
Given the global pandemic currently facing us, many companies have been struggling just to survive.  CoinFlip, on the other hand, is not only surviving but thriving.  The company has had an exciting few months and has even bigger plans…
Cryptocurrency Fraud is Evolving; Bitcoin ATMs Mitigate Risk 
In one of the more overlooked aspects of the crypto ecosystem, it appears that the bulk of illicit activities are shifting from hacks and thefts to cryptocurrency fraud and scams.
CipherTrace, the crypto-surveillance, and analysis firm released a report at the end of Q4 2019 that revealed hacks and thefts had decreased by 66 percent in 2019 while fraud and misappropriation of funds surged by 533 percent. And beneath the COVID-19 hysteria of 2020, hacks in the crypto sector have been eerily isolated. 
Outside of a few exploited flaws in P2P exchanges and DeFi flash loan vulnerabilities, the headline-grabbing hacks of exchanges for hundreds of millions of dollars have been absent so far this year. Is the industry due for another massive hack, or are stringent KYC/AML processes, regulatory crackdowns, better security practices, and blockchain surveillance working? 
KYC/AML Improvements Are Reducing the Appeal of Crypto Exchange Laundering 
2020 is far removed from the no-KYC wild west days of the early-mid 2010s where anonymous altcoin casinos preponderated and the Dark Underbelly of Cryptocurrency Markets thrived. 
Today, bitcoin and the crypto ecosystem is becoming institutionalized with a surfeit of derivatives (e.g., options, futures, perp swaps, etc.) available on…