Rugby Themed Webby Heroes Becomes a Hit at BitcoinCasino.io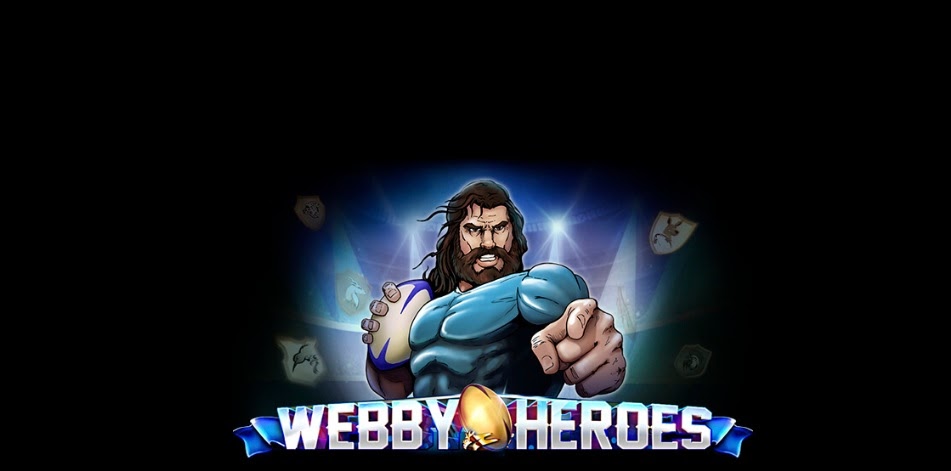 December is a special month for rugby fans, with the World Cup taking place in Japan. Unsurprisingly, a host of top rugby games can now be played at internet betting casino sites across the net. Not only has the event saw rugby slots creep back into popularity, but it has also seen the launch of a handful of new ones. 
One such new release which will be making its debut this month is Webby Heroes. Designed and developed by little-known Platipus, the online slot will be made available to play at leading cryptocurrency betting site, BitcoinCasino.io this month.
No Better Time to Debut Than Now
There is no better time for rugby slots to make their debut than during the Rugby World Cup, which right now is taking place in Japan. A sudden flurry of interest has worked wonders for Platipus. Not only has the event sparked interest in Platipus' Webby Heroes slot, but it has also caused an increase in awareness of the little-known software developer itself.
Bitcoin Casino.io Hosts Sports-Themed Slots
The launch of the sports-themed slot is not a first for BitcoinCasino.io. There are numerous other sports slots housed at the Bitcoin-accepting casino. A handful of other rugby-themed slots from providers have also risen in popularity throughout the Rugby World Cup. Players at Bitcoin Casino.io have been regularly playing Virtual Rugby, Rugby Star, and the Rugby Riches slot, as well as the newly launched Webby Heroes slot.
Lining Out Webby Heroes
The latest release to debut in the genre is played over five reels and thirty lines. Platipus has seen fit to incorporate a non-progressive jackpot worth 240,000 coins in the game, which will cost players between 0.30 and 0.60 a spin to play. A varying number of teams and crests appear on the reels (none officially licensed) to give the impression of a rugby game which also has superhero qualities spread throughout its reels.
A handful of special features will keep slot players entertained. The free spin bonus round in the release serves up a theoretically unlimited number of free spins with 2x multipliers doubling any wins which occur. There is also a sliding expanding wild worked into the design of the round to make things easier for slot players to land a win.
About Platipus
Bitcoin Casino.io is set to be one of the first domains to receive the Webby Heroes slot. The game comes from Platipus, which is a UK casino software provider which develops games using HTML5 and has done so since 2010. Other notable features of Platipus games include lightweight infrastructures which load speedily, a wide range of special features and creative and innovative graphics.
As well as the new Webby Heroes slot, Platipus also serves up Fruity Sevens, Mega Drago, and the new Chinese Tigers slots. Other notable additions at the Bitcoin-accepting casino include Crocoman, Arabian Tales and the Legend of Atlantis slot game.
Media contact:
Eveline Johnson
Bityard Has Now Officially Launched! Register now and earn 258 USDT for Free!

You've heard it first here, Bityard, the world's leading digital contract trading platform, has officially launched. According to industry authoritative sources, Bityard has received a strategic investment from a US hedge fund worth 10 million dollars, creating a precedent in the industry for complex contracts and simple transactions. At Bityard, our ambition is to foster research and development of relevant forward-looking technology, overseas market expansion, and ecological construction of our brand name.
Bityard was founded in November 2019 and is headquartered in Singapore. It is the world's leading digital currency contract trading platform, regulated by the American Money Services Businesses, Singaporean Accounting and Corporate Regulatory Authority (ACRA), and the MTR of Estonia for the European Union. In Southeast Asia, Bityard will strive to keep up with local digital asset market demand, especially with regards to government-driven blockchain trends. Not only has Bityard attracted attention with secure, simple, and fast digital contract transaction services, but we have also acquired a Thai boxing champion as a brand ambassador of Bityard. He will continue to set off waves of attention in his home country and beyond.
The more turbulent the years, the more volatile the cryptocurrency market. While everyone was still discussing the third halving of the market, the "black swan" event, coughed forth by the fears of the Coronavirus, ruthlessly cut the price of all…
How Casinos Are Embracing Cryptocurrency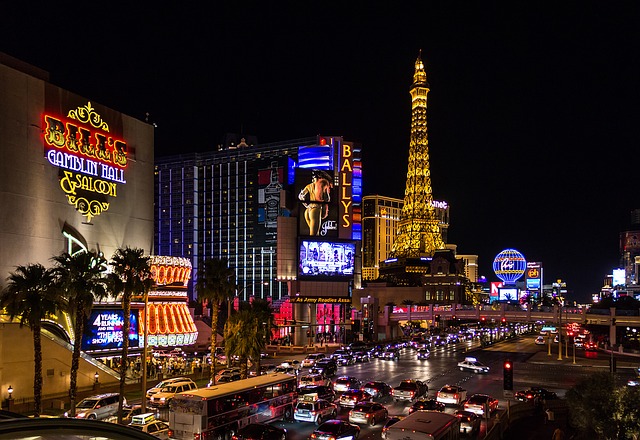 Digital currencies and blockchain technology have had an immense impact on several industries across the globe. One of the areas where this impact has been very profound is in the gambling sector – which has also been known for embracing the latest technologies. Gaming operators have always been at the frontlines when it comes to trying out new and innovative technologies all in a bid to keep their customers happy and interested.
That said, it was only a matter of time before cryptocurrencies such as Bitcoin, Bitcoin Cash, Ethereum, Ripple, and Litecoin among many others made their mark in the gambling industry. All of the features that these digital currencies promise are, without a doubt, very desirable features for gamblers across the world.
The result is a mutually beneficial arrangement where digital currencies get the necessary boost to go mainstream while the gaming operators get a front-row seat as the world ushers in the new age of next-generation digital payments. Naturally, there has to be a framework for this and thankfully its already being implemented in both land-based casinos and in online gambling platforms. 
Crypto in Land-Based Casinos
Cryptocurrencies, since their conception, have always been digitized forms of payment. However, nearly everything is digitized nowadays. Still, brick-and-mortar casinos rely greatly on existing systems all…
Reaching true Bitcoin anonymity through the use of mixers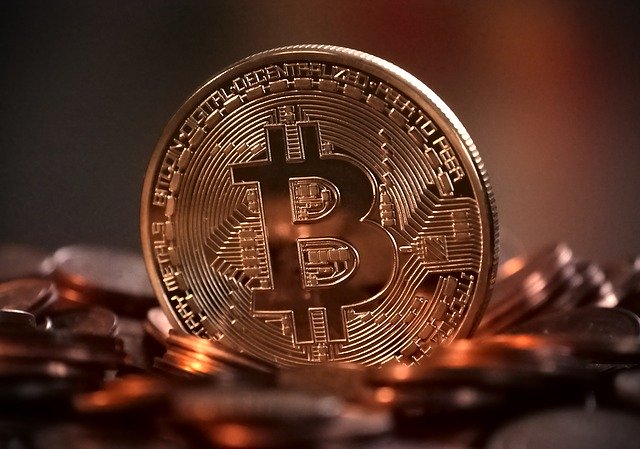 There used to be a time when Bitcoin transactions were considered fully-anonymous. Back then, cryptos were only getting started, and Bitcoin was pretty much the only one that was used, apart from a handful of the first altcoins that followed. However, as the crypto industry continued to develop, current blockchain analyzers were created, and it became clear that Bitcoin's transparency also includes tracking the coins' movement, even when you are simply withdrawing them from your exchange to your wallet.
This is why it became necessary to use Bitcoin mixers, also known as Bitcoin blenders or Bitcoin tumblers, such as BitMix.biz, in order to reach true anonymity.
What are Bitcoin mixers, and why do you need them?
Bitcoin mixers, as the name suggests, are online services that mix Bitcoins in order to disrupt their traceability.
Let's say that you have a certain amount of BTC in your wallet on your crypto exchange of choice. With all the exchanges having to follow KYC/AML procedures, that means that you need to verify your identity, so that the exchange — and therefore, the authorities — will know exactly who you are and how much money you earned through trading and investing.
Once you withdraw those coins to your wallet, blockchain analyzers can track the transaction, and so your wallet…