Rugby Themed Webby Heroes Becomes a Hit at BitcoinCasino.io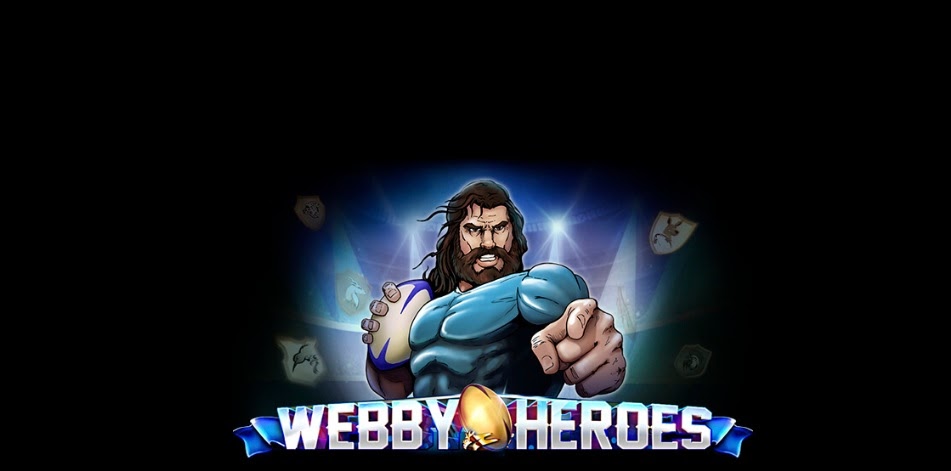 December is a special month for rugby fans, with the World Cup taking place in Japan. Unsurprisingly, a host of top rugby games can now be played at internet betting casino sites across the net. Not only has the event saw rugby slots creep back into popularity, but it has also seen the launch of a handful of new ones. 
One such new release which will be making its debut this month is Webby Heroes. Designed and developed by little-known Platipus, the online slot will be made available to play at leading cryptocurrency betting site, BitcoinCasino.io this month.
No Better Time to Debut Than Now
There is no better time for rugby slots to make their debut than during the Rugby World Cup, which right now is taking place in Japan. A sudden flurry of interest has worked wonders for Platipus. Not only has the event sparked interest in Platipus' Webby Heroes slot, but it has also caused an increase in awareness of the little-known software developer itself.
Bitcoin Casino.io Hosts Sports-Themed Slots
The launch of the sports-themed slot is not a first for BitcoinCasino.io. There are numerous other sports slots housed at the Bitcoin-accepting casino. A handful of other rugby-themed slots from providers have also risen in popularity throughout the Rugby World Cup. Players at Bitcoin Casino.io have been regularly playing Virtual Rugby, Rugby Star, and the Rugby Riches slot, as well as the newly launched Webby Heroes slot.
Lining Out Webby Heroes
The latest release to debut in the genre is played over five reels and thirty lines. Platipus has seen fit to incorporate a non-progressive jackpot worth 240,000 coins in the game, which will cost players between 0.30 and 0.60 a spin to play. A varying number of teams and crests appear on the reels (none officially licensed) to give the impression of a rugby game which also has superhero qualities spread throughout its reels.
A handful of special features will keep slot players entertained. The free spin bonus round in the release serves up a theoretically unlimited number of free spins with 2x multipliers doubling any wins which occur. There is also a sliding expanding wild worked into the design of the round to make things easier for slot players to land a win.
About Platipus
Bitcoin Casino.io is set to be one of the first domains to receive the Webby Heroes slot. The game comes from Platipus, which is a UK casino software provider which develops games using HTML5 and has done so since 2010. Other notable features of Platipus games include lightweight infrastructures which load speedily, a wide range of special features and creative and innovative graphics.
As well as the new Webby Heroes slot, Platipus also serves up Fruity Sevens, Mega Drago, and the new Chinese Tigers slots. Other notable additions at the Bitcoin-accepting casino include Crocoman, Arabian Tales and the Legend of Atlantis slot game.
Media contact:
Eveline Johnson
Digital Money Defined and How it Works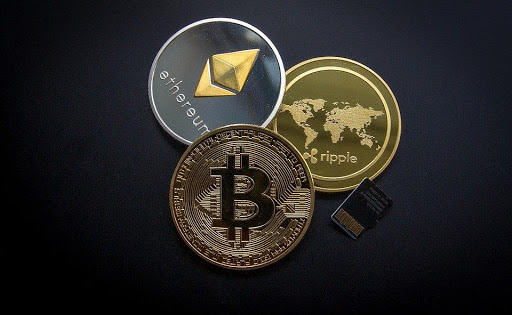 The advancements in modern technology revolutionized the industry such that there emerged digital money. With digital money, international payments are made simpler. The exchange rates are also relatively inexpensive and you are guaranteed with secure payments.
But, What is Digital Money?
In a gist, digital money is an electronic form of payment. Unlike cash, it has no tangible form, and payments or exchanges transpire over computers. Cryptocurrencies such as Bitcoin, Ethereum, and Ripple, are examples of digital money. You can trade in Bitcoin, purchase Ethereum, or buy Ripple through several cryptocurrency exchange platforms. Most of these platforms are relatively easy to use and some even offer a direct link on your electronic wallet accounts.
How Does Digital Money Work?
Blockchain Network
Digital money is created, stored, and exchanged in its individual blockchain network. A blockchain is all about digital information stored in a public database. When a user requests for a transaction, the transaction is broadcast over a peer-to-peer (P2P) network that is composed of computers which are also referred to as nodes. The nodes are integrated with algorithms that can verify the validity of the transactions.
Once the transaction is verified, it is combined with other transactions, which eventually creates a new block of…
BTC Surged Above $9.5K, will it Continue to Explode Towards $10K?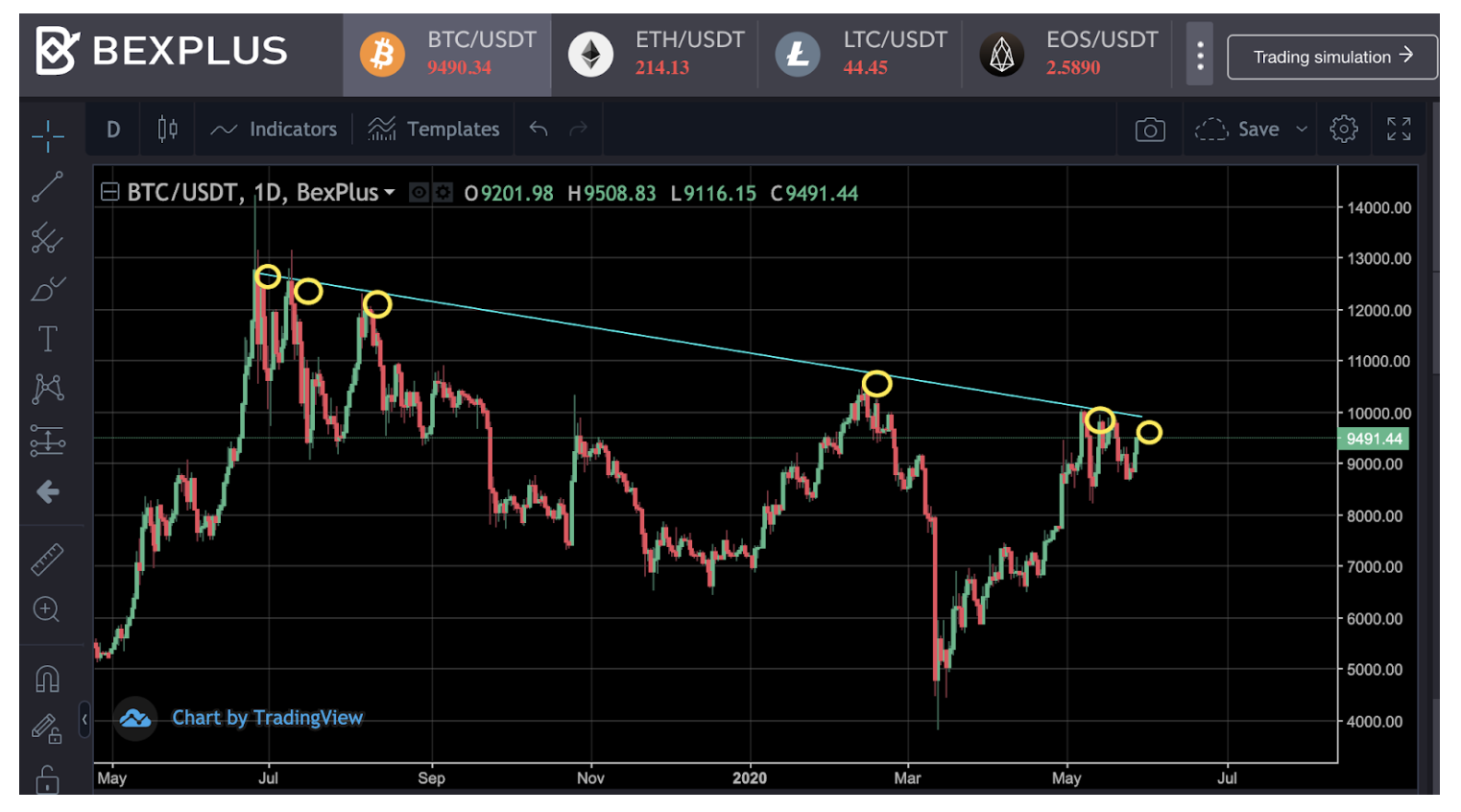 After declining as low as $8,600 on May 25, Bitcoin is currently gathering upward momentum and hit near $9,500, representing a 3.5% gain on 1 day. With the price breaking out once again, there is a confluence of signs suggesting BTC could rally past its monthly high of $10,000 in the near future.
However, Bitcoin has seen six lower highs in a row in the past 12 months, which indicates a bearish cycle spanning over a long period of time. If BTC fails to break above $10,000, it increases the probability of the resumption of a correction.
In addition, BTC may be showing a rough inverse head and shoulders pattern, which is regarded as a textbook bottom indicator. Therefore, if BTC failed to break $10,000 this time, it may drop to at least $6,800 to form the pattern.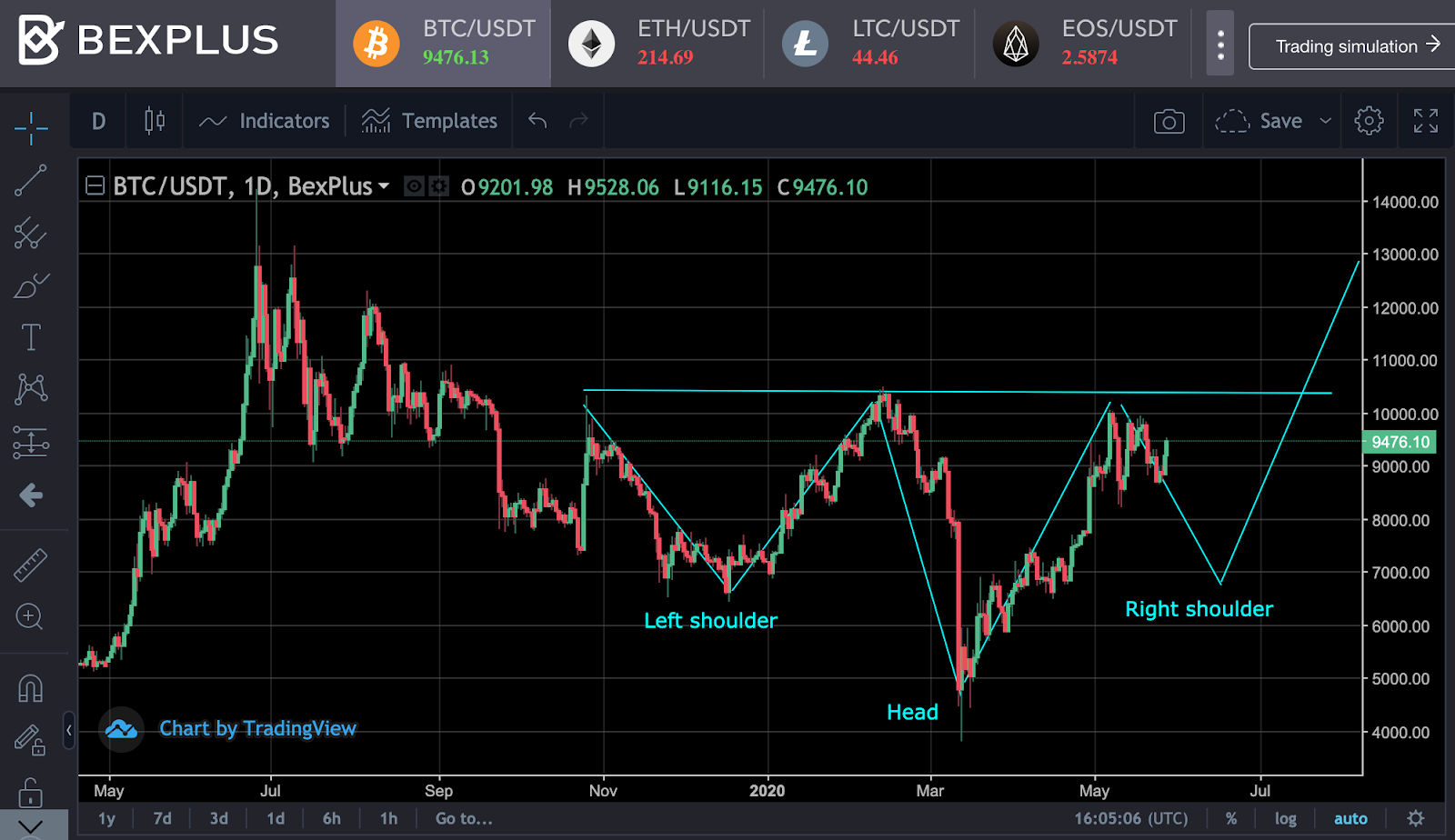 As a result, we can predict that Bitcoin may soon perform a retracement after hitting the $10,000 and change its direction to the upside movement after retesting the support at around $6,800 – $7,100. So how can we profit from the upcoming huge price volatility? BTC futures trading…
Fireblocks Network Adds DigitalBits, Brings Enterprise-Grade Security to Branded Cryptocurrencies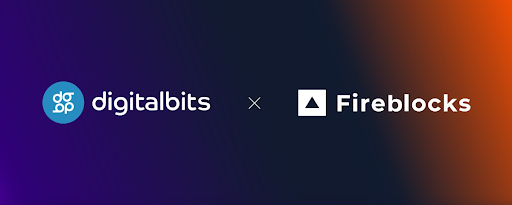 DigitalBits, a blockchain protocol and network layer designed for consumer digital assets, is being added to the Fireblocks Network, the most secure digital asset transfer network for institutions, to deliver a safe and scalable infrastructure for the storage and movement of XDB tokens. Integrating the DigitalBits blockchain with the Fireblocks Network enables enterprise-level security support for branded cryptocurrencies.
Branded currencies, inclusive of loyalty and rewards points, and the emerging subcategory of branded stablecoins, account for billions of dollars in value, and have played a vital role in driving consumer behaviour.  As these assets begin the inevitable shift to tokenization, Fireblocks' novel approach to securing digital assets will prove invaluable to corporate and consumer adoption.
Fireblocks' Network utilizes a defense-in-depth approach to securing digital assets, combining multi-party computation-based cryptography (MPC) with chip-level isolation technology. This removes the single point of failure from the key-management process and enables hardware-based authentication for counterparty transactions.  Fireblocks innovative approach addresses common attack vectors: cyber attacks, internal fraud and human error, while reducing reliance on archaic, time-consuming practices such as test transfers, whitelisting and hardware wallets.    
"DigitalBits is the first blockchain-focused on servicing branded cryptocurrencies to join the Fireblocks Network" stated Michael Shaulov, CEO & Co-Founder at Fireblocks.  "We are looking forward to assisting…