CryptoSlots Launches Epic New Slot Series with Increased Welcome Bonus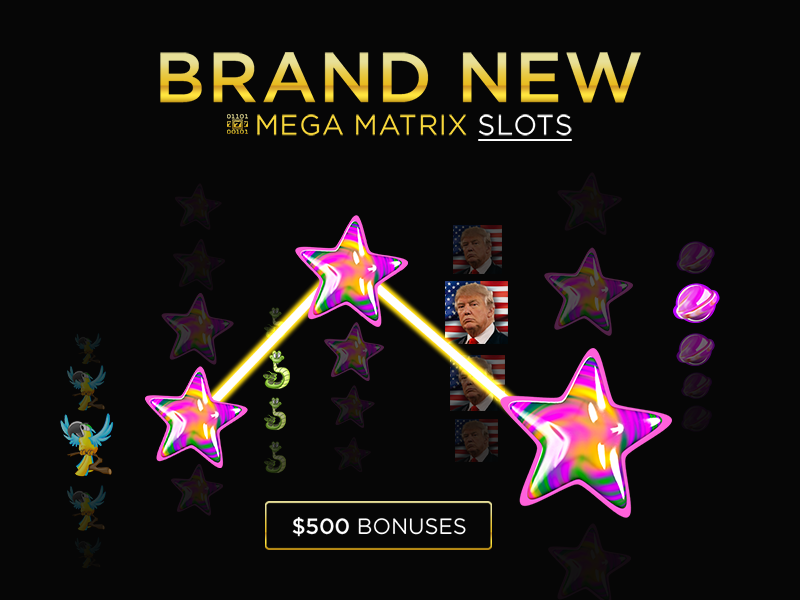 Leading crypto casino CryptoSlots launched Mega Matrix this month, a slot series which promises the exciting and unusual. Three new games were released this week: Big Heads, Candy Paradise and Zoomania. The series will grow rapidly, with another game promised even before the year is up.
As with all games at CryptoSlots, Mega Matrix slots will be Provably Fair, and players can test the randomness of any game result as fair. Unlike most slots, Mega Matrix games will vary wildly in size and form, with crazy themes, paylines and wins.
Big Heads features world leaders, including Trump, the Queen and Putin. The layout is as fun as the theme, with the second and fourth reels consist of only a single row, so two of the 'big heads' appear enlarged. This slot offers huge coin prizes in the Pick Me bonus game. Zoomania is an animal-themed game, offering repeated free spins with doubled wins. Candy Paradise is a sugary sweet slot with fast reels and diagonal paylines, where players can win anywhere on the payline.
More games are soon to come. 'These unique slots will come thick and fast,' said casino manager Michael Hillary. 'I think players will love some of the quirky themes and layouts that we are planning for the future!'
Start playing today! Readers can claim a special welcome bonus of 177% match on their first deposit with code MEGAWELCOME177. *
The release of one more Mega Matrix game is planned before this year is over, and further additions are set to fill 2020. CryptoSlots launched in 2019 and has been a top choice for crypto players, who can play anonymously and securely. The casino's Jackpot Trigger slot offers wins of up to $1,000,000, and the monthly Crypto Lotto gives away thousands more every month. Bitcoin, Litecoin, Bitcoin Cash & Monero are all accepted payment methods. Sign up requires only an email address.
*Bonus must be wagered 35x, only valid for new players on their first deposit.
Media contact:
Grace McKenzie
Win a Zero Gravity Experience and €50,000 in BitStarz Space Level Up Adventure!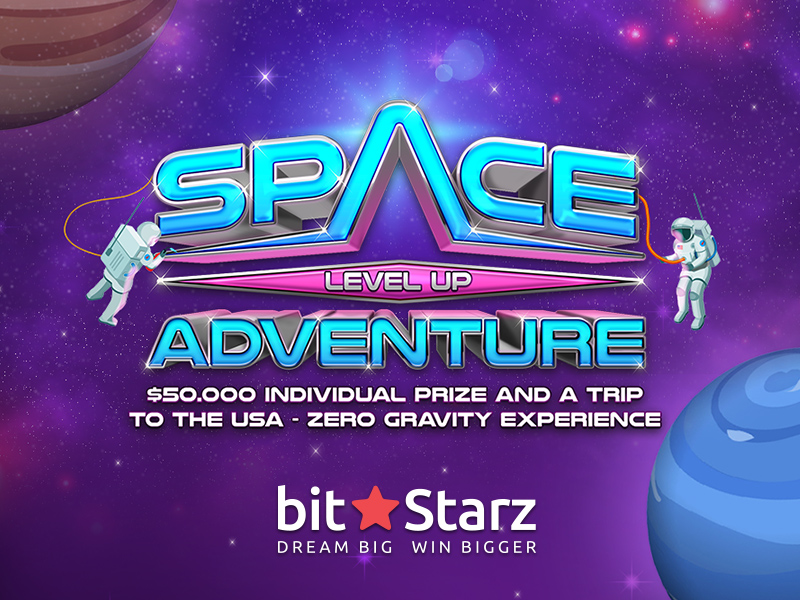 In a galaxy far, far away, there was an online casino like no other. Giving players a chance to win epic trips around the galaxy, tons of cash, the latest tech and, of course, cozy space adventure gear. To kick off the new year, BitStarz Casino is proud to announce the launch of its latest rocket-fuelled promotion Space Level Up Adventure!
There is an incredible Zero Gravity experience in the heart of the good ol' USA up for grabs, with €50,000 in individual prize pools, tons of super cool BitStarz merchandise, and even the latest MacBook Pro.
What are you waiting for? Read on to get the lowdown on how you can win all of this and much more!
Heading to the Edge of Space
When it comes to Space Level Up Adventure, the name of the game is, well, leveling up, with there being 40 fun-filled levels to go through. Each level presents a fresh challenge with new prizes to win, so keep on pushing if you want to win that Zero Gravity experience.
The first player to rocket to Level 40 will win tickets for two all the way to the United States. Once you're in the US, you will be whisked away by a private chauffeur to your luxurious hotel to…
Stake.com integrate Tron – billions of bets expected in 2020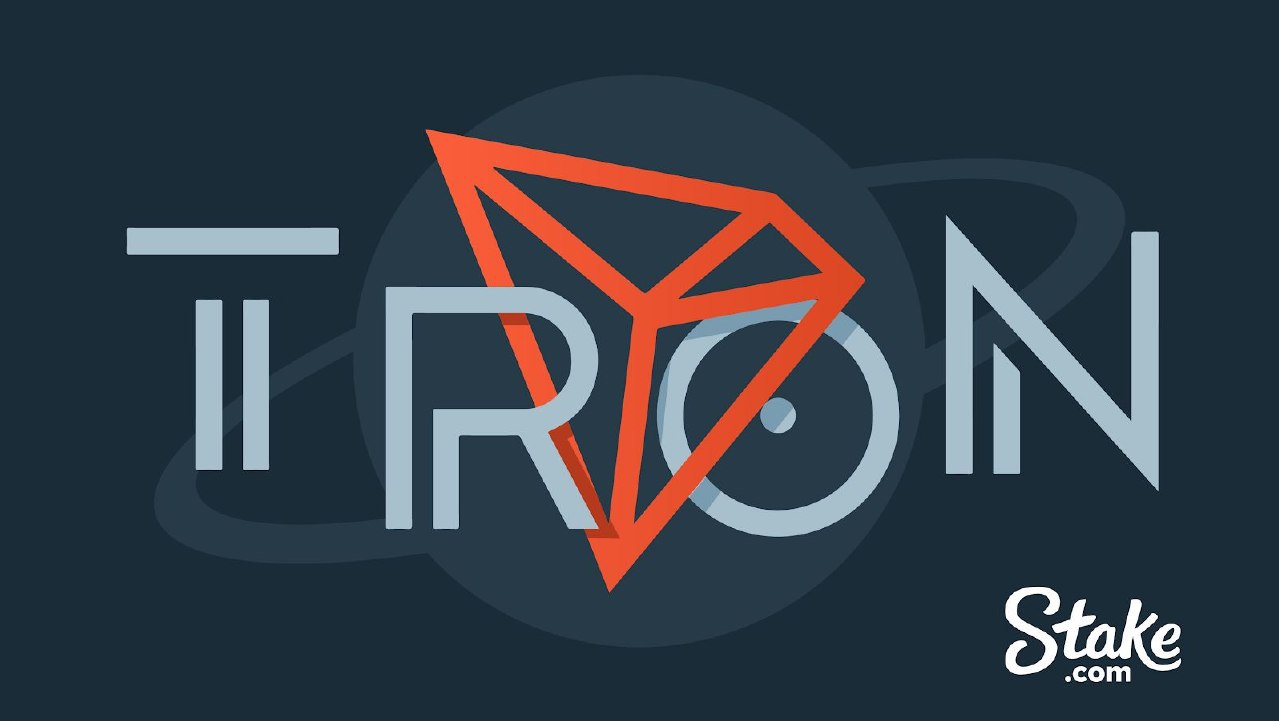 Well on their way to 13 billion bets, Stake has fast become the world's biggest crypto casino since their 2017 launch. 
Tron is the newest addition to their platform, which is already catching the eye of the market through their brilliance in simplicity, as well as their newest sports product. 
With 13 billion bets already across their casino and sports platforms, there is potential forStake to take over one billion bets with Tron within the next 12 months. 
Implementing Tron was a no-brainer to go alongside the goal to incorporate a more efficient coin into their platform. 
With a transaction fee of almost zero and the ability to process 2000 transactions per second, the effectiveness and efficiency of this network is something that has attracted major players in the industry; none bigger than Stake. 
A unique part of the network, Tron has its own extension on the web – TronLink. Recommended and backed by the TRON Foundation, the recent extension sees the independent currency partner with the first and most popular Tron wallet. 
No longer solely a casino, Stake has begun to revolutionise the crypto sports betting landscape through their design and in-site atmosphere. 
With some sportsbooks taking up to 500 million bets per year, Stake have set a precedent with 12 billion…
Crypto 101: Is Investing in a Cryptocurrency Worth It?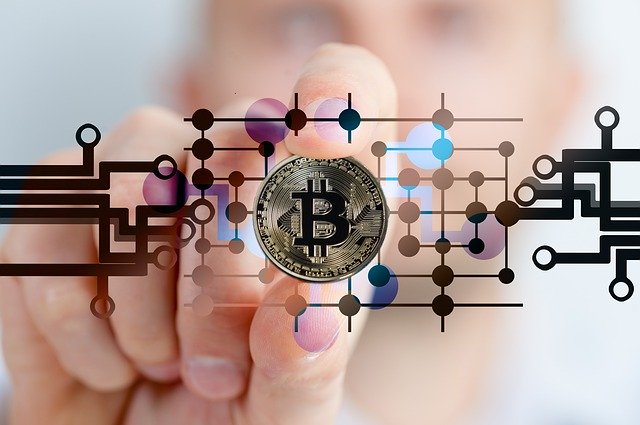 Investing in something new can be a hard decision, especially when you're dealing with money you've saved up or earned from previous investments. If you're on your way towards financial independence, or if you want to grow your assets and your portfolio, you'll likely want to know everything there is to know about a potential investment before you move your money. The same process can be applied to cryptocurrency, which a lot of people tout as something with huge potential in the market in the near future. And considering its performance in the market today, people may be interested in finding out just what all the fuss is about. If you want to get to know cryptocurrency on a basic level, this article is for you.
What is Cryptocurrency?
Before you think about investing in a cryptocurrency, it might help to learn what a crypto is and how it can affect you as both a consumer and an investor. In essence, a cryptocurrency is a cryptographically-secure digital currency. It's a virtual asset built from blockchain technology, which makes it decentralized, gamified, and most importantly anonymous. Theoretically, crypto can't be controlled by a singular entity or government because of its nature. As a kind of blockchain, cryptocurrencies have three (3) major components, all of which are its major competitive points in the market:
Decentralization, where a bank or…