Is VeChain Thor a Better Choice for Investment Than Bitcoin?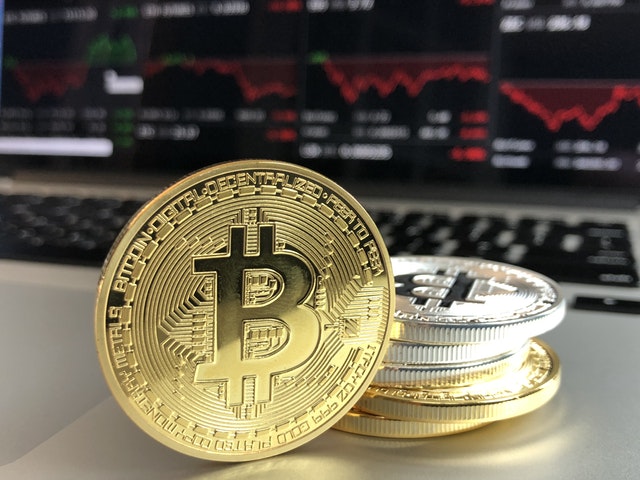 The world of cryptocurrencies is envisioned to be led by the only giant crypto, Bitcoin but smart traders and investors support altcoins because they know its untapped potential. Bitcoin was introduced as 'The digital asset' which is decentralized with a purpose to replace the traditional currency and revolutionize centralized banking & financial sectors. But bitcoin's platform still hasn't achieved its goal. Its fees are still very high, and it can handle merely 7 transactions per second. It's exciting to observe the success of other blockchain projects which are based on a nearly-perfected Bitcoin technology such as VeChain. Its one of the best performing crypto of 2018 till now and offers some serious improvements on Bitcoin tech.
What Makes VeChain Better?
Unlike bitcoin and other blockchain based projects, VeChain has positioned itself neatly in the market doing what it does best and perfecting itself with time. It can handle supply chain management process and ensure that every customer is fully aware of the product's background history, quality, and credibility. The VeChain platform was recently all over the news due to their rebranding to VeChain Thor. As VeChain Thor, it'll function as a blockchain-as-a-service and employ blockchain to keep a track of product data in order to provide users with completely scalable and credible experience. VeChain thor will continue to function as an Ethereum-like decentralized App as well as an ICO network. It has already begun hosting various platforms from various commercial sectors such as retail, agriculture, food and luxury items.
Recent Achievements
Recently VeChain announced forming an alliance called 'Shanghai Wine and Liquor Blockchain Alliance' along with several other government bureaus and enterprises under the guidance of Municipal commission of commerce and Shanghai liquor monopoly administration. The purpose of this alliance is to improve Shanghai's liquor industry with enhanced logistics, management, quality, and safety systemization and create a distinguished and flawless wine industry in 2020. This alliance aims to present Shanghai as the leading innovator and the center of blockchain tech and liquor traceability in all of China. Including blockchain technology in such a high-level government-based alliance gives a positive indication and leaves an even positive effect on VEN markets.
3rd Quarterly VeChain Foundation Financial Executive Report
Before entering the VeChain Thor mainnet, the VeChain foundation released their 3rd quarterly financial executive report which extends from February to April. The report made did not consider the coin split as it was finished before releasing Thor mainnet and declared that as of now the VeChain foundation is holding 39% of the total supply while the remaining 61% is currently in circulation. VeChain's financial executive report indicates their commitment to transparency between the foundation and its dedicated community. The report included detailed information regarding enterprise investors who have invested while indicating the fact that VeChain is slowly becoming influential in the public industry. The report states that around 2.3 million VeChain tokens have been acquired by their strategic partners and an approximate of 9.5 million tokens were paid out as rewards to the VeChain team, all of which their team has locked for 2 years. The entire report is actually a record of recent VeChain achievements and events where the foundation has spent VET. In the said report, the team has mentioned their expansion of markets to South Korea as well as Japan.
Current Market Position
The present devastating situation of bitcoin has shaken each and every cryptocurrency. With BTC trading below $6800, traders and crypto enthusiasts are suffering throughout the markets. VeChain like all other top blockchain projects is presently facing a downward trend which has brought it down to $3.36 per VEN. The price seems to dip more at the rate of 10.51%. It is currently ranked as the 16th largest crypto which has a total market capitalization of $1.84 billion according to the data on CoinMarketCap at the time of writing. Almost $112 million worth of VEN has exchanged hands within the past 24 hours even at a hard time like this.
Conclusion
VeChain's growth potential cannot be ignored because of the real-world use-case that makes it a solid and smart investment. It's on the brink of major adoption because it offers smart contracts, ICOs, dApps, data transfer, IoT, logistics, and supply chain. VeChain has already begun providing services with the help of its recent partnerships whereas Bitcoin hasn't given even the market even the faintest clue regarding its improvement or major adoption. Even though lightning network will soon appear on bitcoin, it's hard to tell whether it would improve BTC's commercial throughput and transaction speed. There's no denying that Bitcoin is still the reigning king of all crypto but VeChain has proved its worth in the past few days. It's definitely one of the coins which you might want to keep under your radar.
For the latest cryptocurrency news, join our Telegram!
Disclaimer: This article should not be taken as, and is not intended to provide, investment advice. Global Coin Report and/or its affiliates, employees, writers, and subcontractors are cryptocurrency investors and from time to time may or may not have holdings in some of the coins or tokens they cover. Please conduct your own thorough research before investing in any cryptocurrency and read our full disclaimer.
Image courtesy of Pexels
Ethereum Flippening Bitcoin In 5 Years?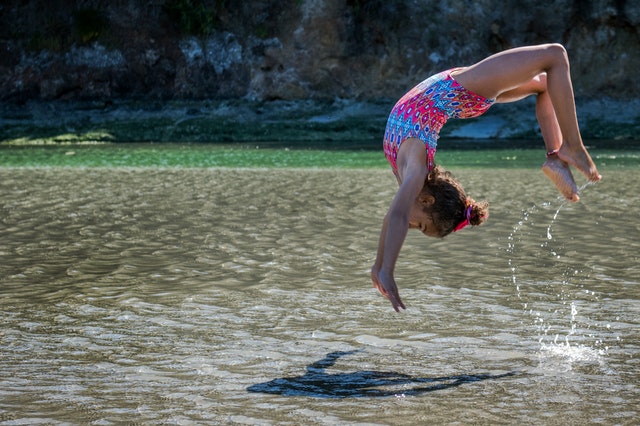 The dominance of Bitcoin (BTC) in the crypto markets due to the bear market, currently stands at 55.2%. Ethereum's dominance is a distant second at 10.8% of the total cryptocurrency market capitalization. This is despite the fact that the value of ETH is still shaky with many traders postulating that it could get worse for the digital asset before it gets better. Ethereum's decline has been blamed on three factors outlined below:
Congestion issues on the network
ICOs cashing out the ETH raised in the ICO boom of last December to late February this year
Traders shorting ETH due to the above two reasons
Ethereum Flippening Bitcoin?
In a tweet on the 18th of September, Weiss Ratings stated that ETH will grab 50% of Bitcoin's market share in 5 years. Doing the math, this means Ethereum flippening Bitcoin in the markets with a dominance that will be around 38%. BTC would be at half its current value, and at 27.6% of the total crypto market cap.
The full tweet from Weiss Ratings would go on to explain why this would happen:
"#Bitcoin will lose 50% of its #cryptocurrency market share to #ETH within 5 years, due to it offering more uses and being backed with superior #blockchain technology. We completely agree – unlike #BTC, which is a one-trick pony, the limit of…
Crypto News: What Happened To Bitcoin?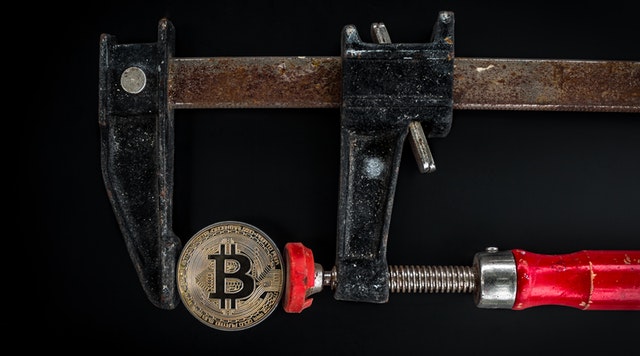 The crypto news of the day is what the heck happened yesterday in Bitcoin? In a matter of 2 hours, we saw the Bitcoin price go from 6320 to 6080 on Bitmex and then rocket higher to 6580. In the process, stops were cleaned out for both longs and shorts.
For all of 2018, Bitcoin has been a perfect vehicle for swing traders. The market has been playing support and resistance levels perfectly. The play has been to buy Bitcoin around the 6000 level and sell above 7000. Until this pattern changes, it's what traders and investors need to keep doing. Yesterday's price action, while crazy and extreme, does still support this strategy.
Why the crazy move in Bitcoin?
There are a number of thoughts as to why Bitcoin made the move that it did. They are technical related and don't involve a fundamental reason. The first is that there are bots on Bitmex that go hunting for stops. The bot utilizes inside knowledge of where the orders are clustered. If the bot can move the market to where the stops are, it can get filled.
The second is that yesterday was the expiration of the CBOE futures contract. I am an ex-futures trader (now crypto) and know that expiration days can see some crazy moves. This is because it's the last day to close a position on that futures contract.
…
XRP Rally Lifts Bitcoin and Ethereum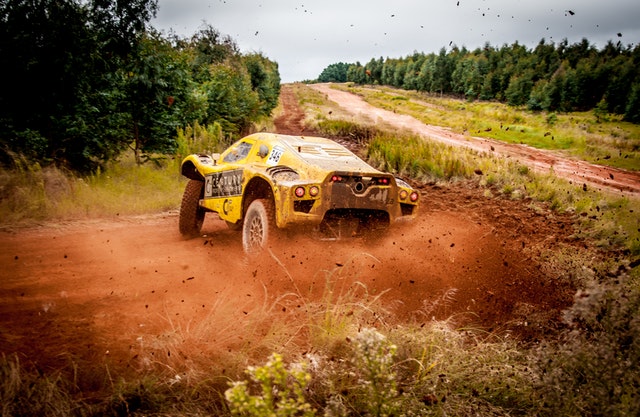 It's quite surprising to be writing this, but the XRP rally lifted Bitcoin and Ethereum off yesterday's lows. As I wrote yesterday in covering Bitcoin, my bullish enthusiasm was dampened by Bitcoin's $300 drop. XRP rising has given renewed hopes that the lows for the year are in and higher prices are ahead.
XRP Rally
The most frustrating part about the XRP rally was the news put out by our competitors. We read the XRP rally was due to xRapid launching soon and also that a major Saudi Arabian bank had joined the Ripple network for international payments. I've been trading cryptocurrencies long enough to know that no one knows the exact reason why something happens in the market. This is a major buy spike that came out of left field.
Bitcoin
I am certainly feeling better about Bitcoin now than I was 24 hours ago. The lack of volume and the price action felt like the market was heading lower. Today, however, we are back around the 6350 levels.
The problem is that it still not enough to make me buy more Bitcoin. We are still in the middle of the range between 6100 and 6500. This neutral zone is not an area that I want to be putting on trades. Yesterday's jump was indeed positive, but need proof that it was not…