Charlie Lee of Litecoin fame and the HTC Exodus phone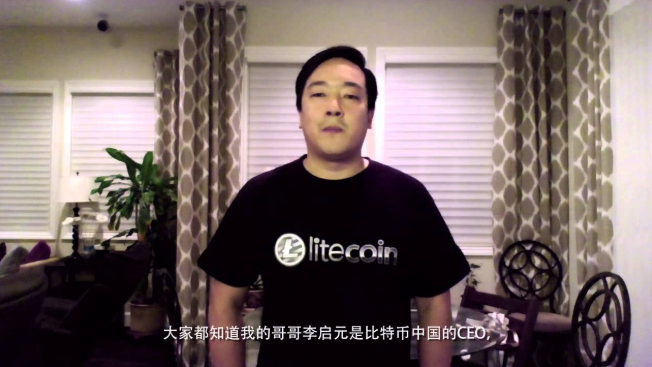 Charlie Lee is a former Google software engineer who became fascinated by Bitcoin. Being a software expert, he realized that the mining process could be much lighter without affecting the Bitcoin's blockchain security and reliability so he set himself to do exactly that. Thus was created Litecoin.
Mr. Lee remains Litecoin's leader, and he's one of the most charismatic and beloved figures in crypto. The Litecoin community adores him.
Earlier today he announced a last-minute trek to Helsinki where he will meet with Phil Chen (more on him later) to talk about the HTC Exodus phone. Here's Mr. Lee's tweet:
I decided last minute to speak at @SlushHQ Helsinki next week. Will be doing a fireside chat with @philchen913 to talk about the @htcexodus phone. The HTC Exodus will support Bitcoin, Ethereum, & Litecoin out of the box. Mass adoption happens one phone at a time! #PayWithLitecoin pic.twitter.com/eNd4XEQw22

— Charlie Lee [LTC⚡] (@SatoshiLite) November 27, 2018
Mr. Lee is obviously excited about the new crypto-friendly smartphone and he's not alone. Vitalik Buterin is quoted in the phone's website saying,
"I'm excited to see EXODUS putting in the work to make blockchain and cryptocurrency technology secure and easy to use for the masses."
Many other personalities in the cryptosphere are hailing the new phone's arrival as the "blockchain phone that could change the internet as we know it" according to TechRadar.
The new HTC phone is called Exodus 1. The developing team was led by Phil Chen who is the project's DCO as well as MD at Presence Capital and has held key positions in many tech-related enterprises and startups. He's currently an advisor to several AI companies such as Blue Vision Labs and Cloudalize.
The new phone features a 6-inch screen at 18:9 ratio, a 3500 mAh battery, two cameras (one with digital zoom). It will work on Android and it offers 128 GB of storage, and support for 4G networks.
But the main feature, the one that has all the cryptoverse personalities excited is that, as stated by Mr. Lee, it will support several cryptocurrencies out of the box. It's still unclear what will be the exact way in which they will be supported, but it's safe to assume that it must be very well done if it's gathered that much praise from personalities as different as Mr. Lee and Mr. Buterin.
This phone will be a pioneering effort by HTC and it could help put it back in the map. Conversely, it could make Apple and Samsung pay some attention into the cryptosphere so they take a page out of HTC's book, but that remains wishful thinking for the time being, especially since Apple is openly hostile towards crypto.
Litecoin has been campaigning all year long to push for its token's adoption. #PayWithLitecoin has become a ubiquitous hashtag and the passionate Litecoin community keeps asking for business, local and online, to start accepting Litecoin wherever they go. So having a mobile phone that works with Litecoin without any further hassle fits perfectly into Mr. Lee's and Litecoin's priorities and efforts.
It will be very interesting to see how the mobile market reacts to history's first blockchain-powered smartphone.
For real-time trade alerts and a daily breakdown of the crypto markets, sign up for Elite membership!
Disclaimer: This article should not be taken as, and is not intended to provide, investment advice. Global Coin Report and its affiliates, employees, writers, and subcontractors are cryptocurrency investors and from time to time may or may not have holdings in some of the coins or tokens they cover. Please conduct your own thorough research before investing in any cryptocurrency and read our full disclaimer.
Image Courtesy of YouTube.
MobileGo (MGO) – An Internet Gaming Pioneer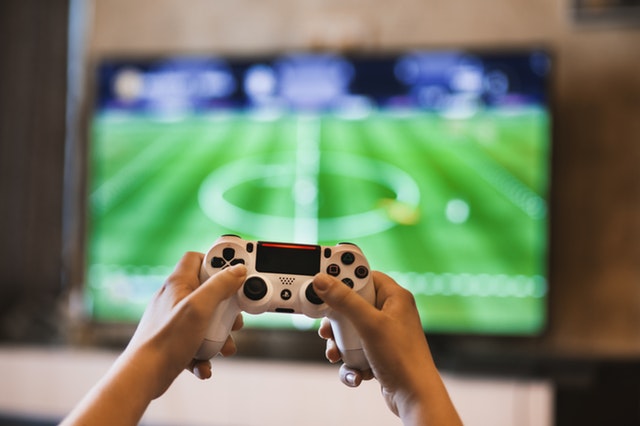 Although I love trading cryptocurrencies as much as anyone, I'm far more interested in analyzing the impact that blockchain technology can have on the business landscape.  After all, blockchain's potential was the main catalyst behind the surge in trading volume last year.  While many industries will be forever changed through blockchain applications, the gaming industry will be the focus of this article.
The first thing my parents would think of upon hearing the word "gaming" is Nintendo.  And while video games do make up a considerable percentage of gaming sales, the industry has grown far beyond that.  Several years ago, ESPN aired an episode of E:60 that went inside the world of professional video game competitions.  One team, Dota2, was on a quest for a piece of an $18.4 million tournament prize pool.  Yes, $18.4 million for people who play games.  Since then, the industry has grown beyond anyone's wildest imagination.  And one company, MobileGo, appears to be taking full advantage of that opportunity.
MobileGo's MGO token is an Ethereum based ERC223 token that was developed to usher in a new era in the world of internet gaming.  The company's main goal is to turn MGO into the world's leading currency for the more than 2.6 billion gamers that currently exist.  It is expected that mass adoption will occur as game developers continue to grow their…
The Three Biggest Problems with Crypto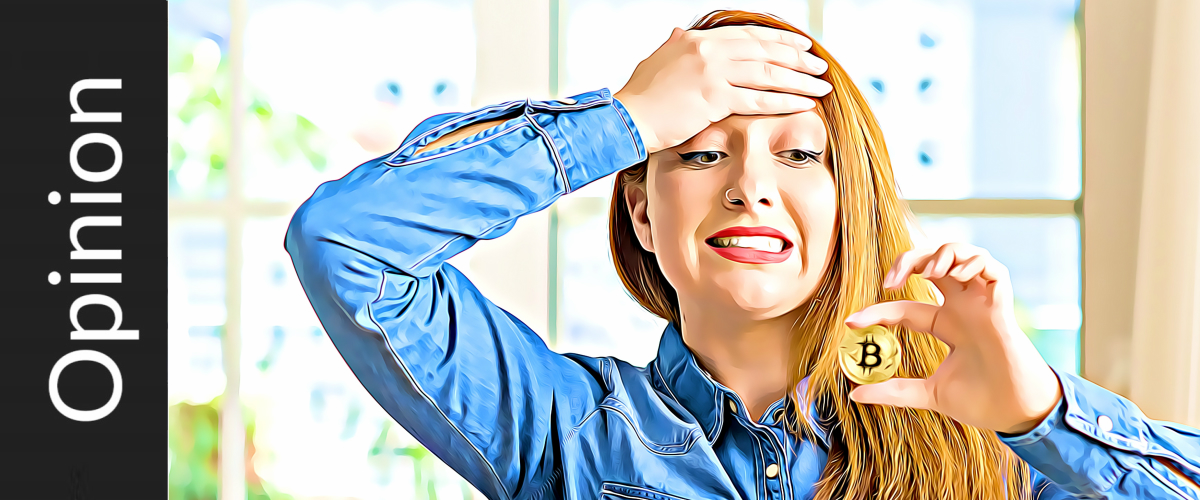 In this bear market, everybody's asking the same questions. Why is Bitcoin falling? When will the market turn around? Is this the end of the crypto boom?
However, before we can answer questions like these, we need to step back and do an honest appraisal of where our industry stands and what is really holding it back. Despite its growing popularity, cryptocurrency still struggles to gain mainstream appeal. While crypto has managed to distance itself from the early days, when it was used to buy illegal goods online, the currency still conjures up negative feelings for a lot of people unfamiliar with the technology — and all too often, for good reasons.
Cryptocurrency is still relatively new, which means that many casual users are still exploring different ways to use crypto in their day-to-day lives. Unfortunately, this lack of knowledge leaves a lot of users vulnerable to scammers seeking to take advantage of their ignorance and inexperience.
We've contacted various types of people within the crypto community, surveying newbies, traders, investors, and professionals, asking what the biggest problems in crypto are. We found there to be three major problems holding the industry back:
Scammers
Failed projects
Immature technology
…
An In-depth Review of the New SuchApp Messaging App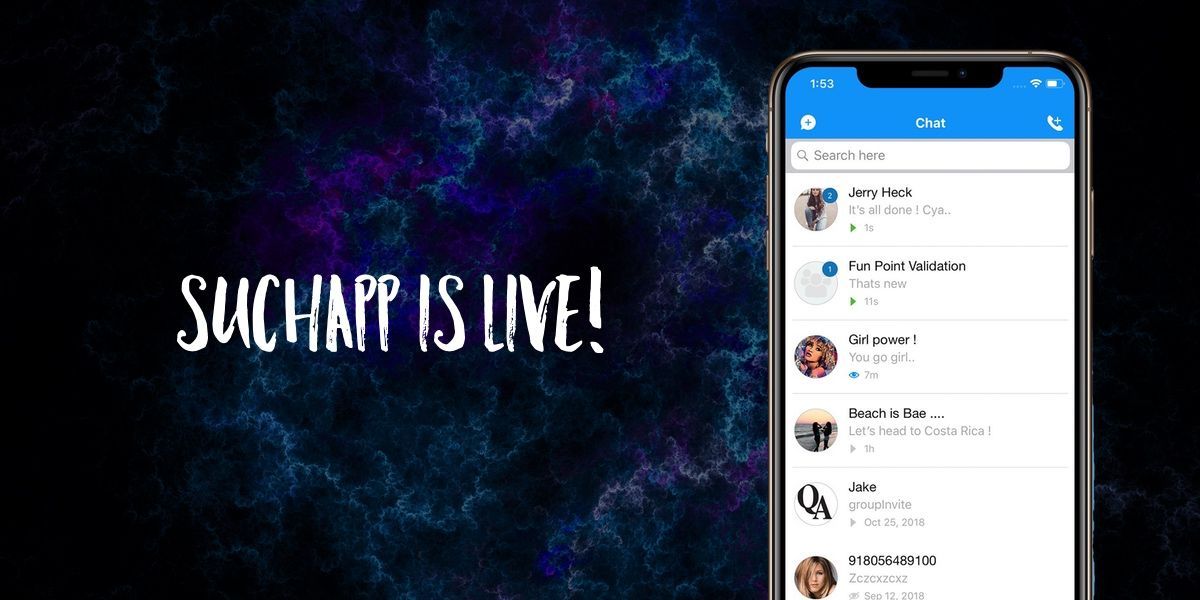 SuchApp has launched and with that comes the next generation of a multi-functioning messaging app which will open doors to targeted communication with individuals and groups. There is unlimited potential in business growth and advertising as well as interactive campaigns and communication with a broad audience.
Join A Group
There is a growing list of groups being developed by leaders and influencers who see the potential for targeted growth in their sectors. Retail and Commercial business owners want to be where the people are, and SuchApp has diverse functionality to reach a global marketplace. What's more, SuchApp offers uncapped groups, meaning an you have the ability to communicate and network with an unlimited number of people in your target groups.
There are three different types of groups: private, open and secure. What differentiates between them is the ability to keep it open to the public, be invite-only, or launch secure closed groups.
One of our popular open groups is Dogs. Small businesses are beginning to promote their products or services. Large businesses can share their latest sales. The Dogs group invites dog lovers, groomers, pet supply businesses, veterinarians, dog sitters. Like-minded people can find a local dog park and hang out.