Crypto Casinos vs. Regular-Deposit Casinos: What's the difference?
Have you heard the news? Online casinos that accept cryptocurrency are here. On top of that, they seem to be thriving. These crypto casinos claim to have many attributes that regular-deposit casinos don't have, but the details can get a bit fuzzy. Are you confused about the differences between the two? Never fear. We've summarized four differences for you, so you can make an informed decision about where to play.
The Anonymity Factor
One of the most significant differences between crypto casinos and their terrestrial-currency-accepting counterparts is the anonymity factor. The use of Bitcoin and other cryptos allow users to remain anonymous while gaming, and they like it that way. After all, that is part of the allure with cryptocurrency in general.
However, the anonymity factor goes both ways. Since the players remain anonymous, it's not feasible for the casino (assuming it's a reputable one) to verify the identity or source of funds. It also may prevent them from complying with the Proceeds of Crime Act (POCA) (2002). The act requires casinos to check the source of the players' funds, which they usually do with identity verification and subsequent monitoring.
However, since cryptocurrencies allow players to remain anonymous, problems arise when verifying the source. In theory, players could be using funds obtained illegally, through money laundering or other criminal activities, and crypto casinos have no way of knowing.
Image Credit: Pxhere / CC0 
In comparison, a regular-deposit casino needs to verify who you are in order to maintain compliance with gambling laws. Your name, bank account information and often, your address are required to log into the site and commence gambling. That means you don't remain anonymous. However, it protects the provider from unwittingly committing or being a victim to some criminal activity and losing their license to operate.
Operations and Payout Differences
One of the other significant differences in regular-deposit casinos and crypto casinos is how they operate and payout. In a regular casino, any payment made, or amount withdrawn from an individual account must process through a bank. That takes time, and you can expect to wait a few days. If the bank finds anything unsavory about the transaction, they can refuse to process it.
In a crypto casino, this is not the case. No bank necessary, and no bank used. The currency that players win is given to them directly, and the currency they deposit is available instantly to play. That eliminates all withdrawal and deposit waiting times. Not only that but it also eliminates processing fees as well. That does sound incredible, but there is one downside to consider.
The bank can act as an authority regarding transactions. For any normal-deposit casino to use the bank to process their transactions, they must present a license to the bank beforehand. So, if a casino is unlicensed, a reputable bank will not process their transactions because of obvious legal implications, and they'll be out of business quickly.
Infographic Credit: Playbookofraonline.com
It is easier for a fraudulent casino to operate using cryptocurrency because of the irreversibility of this payment method. There's no going back on a transaction with cryptocurrency. Furthermore, having a reputable banking institution in place to process payments isn't consequential, so there is no authority to request a license. Does that mean that all crypto casinos are fraudulent? Not necessarily. But you must be vigilant in selecting one, especially if you're used to regular-deposit casinos.
Casino Selection and Features
A recent study conducted by Cambridge found that cryptocurrency is becoming much more significant, with millions of users worldwide — however, this cannot detract from the fact that the popularity of terrestrial currency still dwarfs that of crypto. That means that although crypto casinos are on the rise, they're still not as mainstream as regular-deposit casinos.
Image Credit: Wikimedia / CC BY SA
There simply are not as many online casinos which accept cryptocurrency as a form of payment. That's because crypto is new. It hasn't matured yet, and there are questions that arise as far as licensing and regulations are concerned. However, as time goes on, these issues will likely resolve due to crypto's growing popularity.
Crypto casinos also may not offer the same number of protective features that regular-deposit casinos offer. A thoroughly vetted, regulated and licensed casino like the 888 online casino must work hard to protect players and adhere to responsible gaming practices. To keep their license and good reputation, they must follow all gaming laws diligently and have systems in place to prevent compulsive gambling and gambling by minors. They also have features that allow players to set deposit limits, exclude themselves from play or take a break for a while if needed.
Licenses and regulations aren't there to only protect casinos. They're also there to protect the players and ensure casinos use responsible gaming practices. An unlicensed crypto casino may adhere to none of these practices or have none of these features in place because the fact of the matter is that they don't have to do so.
Conversion Factor
Image credit: Photo by Andre Francois Unsplash / License
Besides being new, cryptocurrency is highly volatile. That means its value changes daily. 2018 has been quite bad for the current Bitcoin market, and other cryptocurrencies are vulnerable in the same manner. However, it's now beginning to stabilize. But will that last? And how can you know for sure?
Wondering why cryptocurrencies are so volatile? This video extrapolates several theories.
A volatile cryptocurrency could work out either in your favor or against it if you choose to use crypto casinos. There is the possibility of buying a currency with "real" terrestrial money, only to have that currency drop substantially in value. It's always possible, and there is no way to recover lost money on that transaction.
However, for those with patience, volatility could prove rewarding when the opposite happens: you purchase your cryptocurrency and see a substantial increase in its value. As we see the development and maturation of cryptocurrencies, we'll also see the development of support of networks, software and other agencies that strive to solve the problem of volatility.
So, what's the bottom line? Crypto casinos are here to stay, but they may not be the best choice for you. That all depends on what kind of gamer you are, the risks you're willing to take and how attached you are to your anonymity. Either way, it's a good idea to explore your options and give every type of online casino a try.
Disclaimer: This article should not be taken as, and is not intended to provide, investment advice. Global Coin Report and its affiliates, employees, writers, and subcontractors are cryptocurrency investors and from time to time may or may not have holdings in some of the coins or tokens they cover. Please conduct your own thorough research before investing in any cryptocurrency and read our full disclaimer.
FOTON Bank Is Launching An All-in-One Crypto Banking Service to Process up to 500 Transactions per Second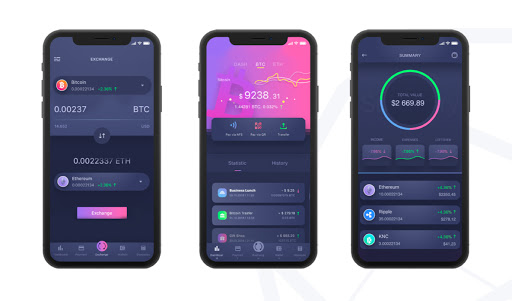 The decentralized FOTON project is launching its next-generation crypto-bank ecosystem to stimulate and facilitate the use of cryptocurrency payments worldwide, as stated in the official press release published by the company.
The statement issued by the FOTON project on December 3, referred to the launch of a decentralized crypto-bank designed for multi-currency transactions featuring a built-in fiat and cryptocurrency exchange system and instant contactless payments for goods and services worldwide. The system is intended to become a stable and flexible ecosystem that will enhance scalability for services related to financial assets, exchange solutions, cards, accounting, and business/customer services.
The technology being employed in the design of the ecosystem was specifically created to tackle some of the most critical issues facing the modern banking system, as well as the widespread adoption and application of cryptocurrencies in routine business transactions. The issues the FOTON project's ecosystem seeks to solve include overregulation, bureaucracy, centralization, system faults, volatility, legal constraints and complications related to practical use.
"We are creating the ecosystem that will prove to be the impetus and basis the crypto market needs to make the effective transition to becoming the next global banking system," as stated by Andrey Pashkevich, CEO and Co-founder of FOTON.

"The time to buy is when there's blood on the streets" – Baron Rothschild
You have probably heard these stories, but let me explain why they are as important today as they were 100 years ago when first spoken. Not only that, it is just as relevant today. A bit of a background first.
Napoleon was at war with England. The Battle of Waterloo, it was England's last chance to save itself, and remain as England. Baron Rothschild was standing at his post in the London stock exchange. If England wins, the market will rally, if Napoleon wins, it will go to shit. Baron Rothschild sends his private messenger to Waterloo and demands that he return to him and report who won the war.
His messenger does so and makes it in time before the public knows anything. England had won the Battle of Waterloo.  At his stand on the exchange, what does Barron do? You would think buy up stocks right? Nope, Baron starts to sell, at first slowly, and then faster. The other brokers on the floor watch what Rothschild is doing and think "Baron knows something, we lost, start selling". Now, the brokers on the exchange begin selling in a frenzy. In the midst of all this, Baron begins placing buy orders at the bottom of the market through other brokers who do not know…
Crypto Users' Search For a Good Bitcoin Blender Stops With Bestmixer.IO
At first glance, it might seem easy to find a good bitcoin blender that guarantees your anonymity and is secure. There are after all a number of big bitcoin mixers on the market, so how different can their services really be?
If that's what you're thinking, beware. All bitcoin blenders claim to have anonymous transactions – that is after all the main reason why anyone would want to use these services. This claim was however always difficult to test. How does one go about to check if these promises are indeed true?
This was the case until BestMixer.io appeared on the scene. Unlike previous bitcoin anonymization services, BestMixer.io features complete, verifiable anonymization for bitcoin. Releasing a utility named the Coin Anonymization Event (CAE) check, BestMixer.io not only proved that their bitcoin transactions could not be traced, but also showed that those of their competition could be. With this bold move, BestMixer.io not only demonstrated that they are a good bitcoin blender, but one could argue that they are the best. Even though those services that were exposed as not being anonymous have in the meantime changed their systems to prevent the CAE-check from revealing transaction detail, would you really be happy to trust them again?
BestMixer.io mixes not only Bitcoin, but also other leading cryptocurrencies including Bitcoin cash, Ethereum, Litecoin and Bitcoin SV.