Ripple to make it at KNOMAD today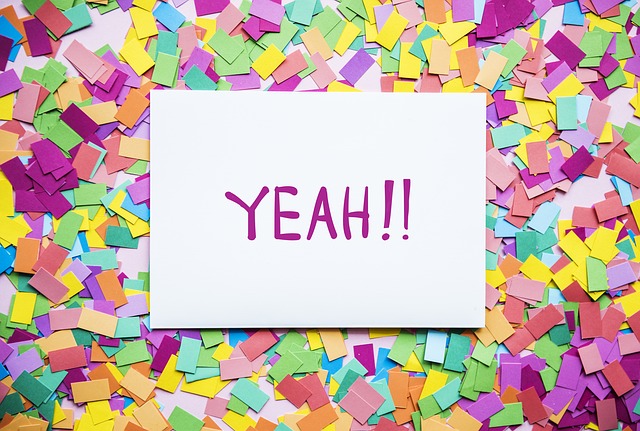 Ripple is working closely with MoneyGram and Western Union to eliminate as much friction as possible from international remittances for customers. Stellar Lumens is doing the same, except they're working with European remittance services. This ancient service, when powered with blockchain technology, becomes state-of-the-art. Transactions are completed in minutes for a minuscule fraction of the previous cost, and they're exceedingly safe.
That's why the cryptosphere has caught KNOMAD's attention. It's invited, Dilip Rao, Ripple's Global Head of Infrastructure Innovation, to deliver a seminar at the World Bank Main Building (room 13-121 in case you're interested) to discuss the way in which Distributed Ledger Technology (which is what non-geeks call the blockchain) is upending the way money moves across the world today.
This is a huge moment for both Ripple and the world's crypto community. A prestigious humanitarian organization which has nothing at all to do with finances, math, computer science, or any of the disciplines commonly linked with blockchain technology is taking an interest in the way in which cryptocurrencies and chains of blocks can make life better, cheaper, more accessible to one of the most vulnerable groups of people in the globe, the migrants.
Ripple, Dilip Rao
Global Head of Infrastructure Innovation,

To Speak at knomad Migration and Remittances Unit
In Social Protection and Jobs Global Practice
cordially invite you to a
KNOMAD Seminar

Thursday, November 29, 2018 pic.twitter.com/F8dAIo6U18

— 𝗕𝗮𝗻𝗸 𝑿𝑹𝑷 (@BankXRP) November 28, 2018
It means that the world at large is finally starting to notice the inherent advantages in blockchain technology and it's losing the fear it's had so far to adopt them and make them work. Or, to put it another way, crypto is, at last, starting to become reputable.
KNOMAD's website defines the organization in these words:
"The Global Knowledge Partnership on Migration and Development (KNOMAD) is a global hub of knowledge and policy expertise on migration and development issues"
It's a brain trust that serves the global migrants all around the globe. It's inclusive, open, multidisciplinary. It aims to create a knowledge partnership that policymakers can use when it comes to people crossing borders between countries. The idea is to develop a menu of policy choices based on empirical evidence, to evaluate current policies, and to collect data. It's all peer-reviewed.
The organization provides technical assistance but also as many pilot programs of its own. It works very closely with the Global Forum on Migration and Development (GFMD) and with all the UN agencies that deal with migration.
It has a multi-donor trust fund established by the World Bank, and its main contributors are the Swiss Agency for Development and Cooperation, and the Federal Ministry of Economic Cooperation and Development. It's based at the World Bank, in Washington DC.
One of the migration-related issues to which KNOMAD pays a lot of attention are international remittances because a very significant portion of that market originates from migrant workers who need to send money back to their families in their home country. It's sponsored many books on the subject. This is the issue in which global migration and crypto converge.
We salute KNOMAD's interest to learn about Ripple's technology, and we salute Ripple as well for its willingness to lend a hand to the institutions that are working hard to make the world better, even if slowly.
For real-time trade alerts and a daily breakdown of the crypto markets, sign up for Elite membership!
Disclaimer: This article should not be taken as, and is not intended to provide, investment advice. Global Coin Report and its affiliates, employees, writers, and subcontractors are cryptocurrency investors and from time to time may or may not have holdings in some of the coins or tokens they cover. Please conduct your own thorough research before investing in any cryptocurrency and read our full disclaimer.
Image Courtesy of Pixabay.
Four deadly consequences using a low-end broker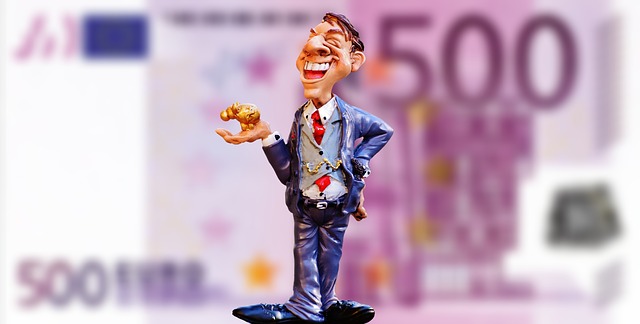 We all know trading is the best way to secure our financial freedom. Regardless of the economic crisis, traders can make a profit by executing orders in the Forex market. They execute the orders, traders use third party often known as Forex brokers. Unless you trade this market with a well-reputed Forex broker, it's tough to ensure profit. You might get scammed in the investment industry. People are always thinking about their trading strategy and working more than 10 hours to learn the art of trading. They even forget the role of premium brokers. If you chose an unregulated broker, you are going to suffer a lot in the investment industry. Let's learn to explore the consequences of choosing a low-end broker in the Forex market.
You might get scammed
If you trade this market with an unregulated broker, you might even get scammed. The traders are not aware of the fact, hundreds of false brokers are offering service only to get money from the investor's pocket. Once you deposit money, you will be able to execute a trade without any problem. But things will take a turn when you request a withdrawal. They will show hundreds of causes and freeze your trading account. If you want to save yourself from such a broker, you must choose the broker who…
Basic Guide on How to Spend Bitcoin and Other Cryptocurrencies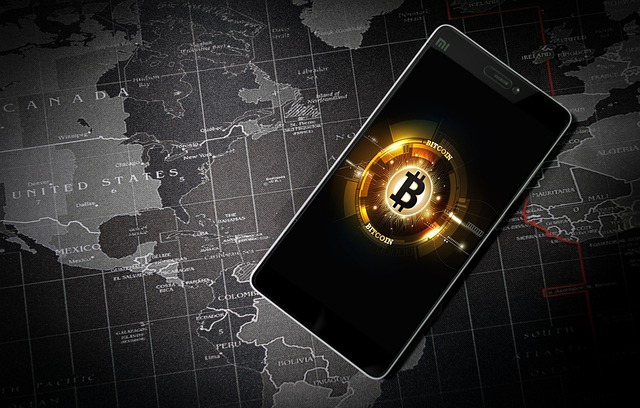 In recent years, Bitcoin and other cryptocurrencies have entered more into the mainstream. Most people walking down the street have at least heard of Bitcoin. While a lot of people got involved in the buying and selling of cryptocurrencies to try and make a quick buck, most people who are enthusiastic about the world of blockchain are in it for the long haul. 
These are usually the people who are going to be more likely to actually use their Bitcoin and other cryptocurrencies as a payment tool and not just as a storage of wealth or a trading tool. This guide looks at a few different ways in which you can use your Bitcoin in spending capacity. 
Crypto Debit Cards
Perhaps the easiest way for you to spend your cryptocurrency is by linking up your holdings to a debit card. 
These days, many of the leading card providers such as MasterCard and Visa have these types of crypto-linking debit cards. These cards can be used just like you would a normal debit card that is linked to your fiat currency bank account. 
Naturally, the most popular type of crypto debit card is going to be for Bitcoin, but there are other cryptocurrencies catered for also. 
Prepaid Cards
There…
Win a Zero Gravity Experience and €50,000 in BitStarz Space Level Up Adventure!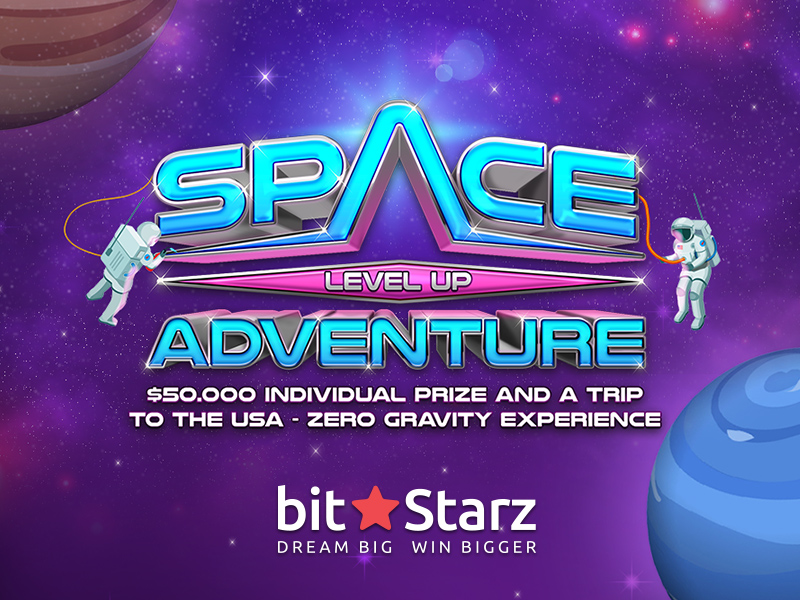 In a galaxy far, far away, there was an online casino like no other. Giving players a chance to win epic trips around the galaxy, tons of cash, the latest tech and, of course, cozy space adventure gear. To kick off the new year, BitStarz Casino is proud to announce the launch of its latest rocket-fuelled promotion Space Level Up Adventure!
There is an incredible Zero Gravity experience in the heart of the good ol' USA up for grabs, with €50,000 in individual prize pools, tons of super cool BitStarz merchandise, and even the latest MacBook Pro.
What are you waiting for? Read on to get the lowdown on how you can win all of this and much more!
Heading to the Edge of Space
When it comes to Space Level Up Adventure, the name of the game is, well, leveling up, with there being 40 fun-filled levels to go through. Each level presents a fresh challenge with new prizes to win, so keep on pushing if you want to win that Zero Gravity experience.
The first player to rocket to Level 40 will win tickets for two all the way to the United States. Once you're in the US, you will be whisked away by a private chauffeur to your luxurious hotel to…