Ripple to make it at KNOMAD today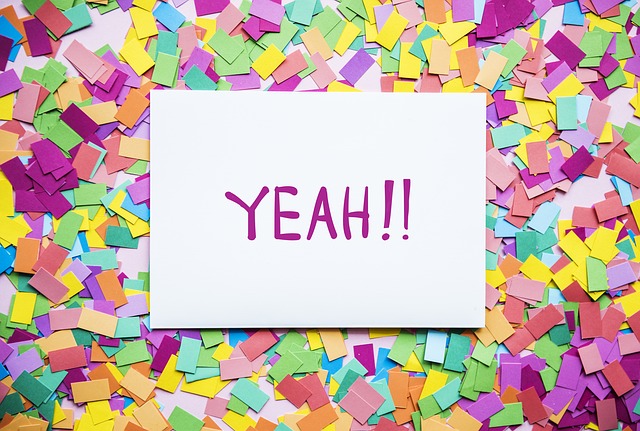 Ripple is working closely with MoneyGram and Western Union to eliminate as much friction as possible from international remittances for customers. Stellar Lumens is doing the same, except they're working with European remittance services. This ancient service, when powered with blockchain technology, becomes state-of-the-art. Transactions are completed in minutes for a minuscule fraction of the previous cost, and they're exceedingly safe.
That's why the cryptosphere has caught KNOMAD's attention. It's invited, Dilip Rao, Ripple's Global Head of Infrastructure Innovation, to deliver a seminar at the World Bank Main Building (room 13-121 in case you're interested) to discuss the way in which Distributed Ledger Technology (which is what non-geeks call the blockchain) is upending the way money moves across the world today.
This is a huge moment for both Ripple and the world's crypto community. A prestigious humanitarian organization which has nothing at all to do with finances, math, computer science, or any of the disciplines commonly linked with blockchain technology is taking an interest in the way in which cryptocurrencies and chains of blocks can make life better, cheaper, more accessible to one of the most vulnerable groups of people in the globe, the migrants.
Ripple, Dilip Rao
Global Head of Infrastructure Innovation,

To Speak at knomad Migration and Remittances Unit
In Social Protection and Jobs Global Practice
cordially invite you to a
KNOMAD Seminar

Thursday, November 29, 2018 pic.twitter.com/F8dAIo6U18

— 𝗕𝗮𝗻𝗸 𝑿𝑹𝑷 (@BankXRP) November 28, 2018
It means that the world at large is finally starting to notice the inherent advantages in blockchain technology and it's losing the fear it's had so far to adopt them and make them work. Or, to put it another way, crypto is, at last, starting to become reputable.
KNOMAD's website defines the organization in these words:
"The Global Knowledge Partnership on Migration and Development (KNOMAD) is a global hub of knowledge and policy expertise on migration and development issues"
It's a brain trust that serves the global migrants all around the globe. It's inclusive, open, multidisciplinary. It aims to create a knowledge partnership that policymakers can use when it comes to people crossing borders between countries. The idea is to develop a menu of policy choices based on empirical evidence, to evaluate current policies, and to collect data. It's all peer-reviewed.
The organization provides technical assistance but also as many pilot programs of its own. It works very closely with the Global Forum on Migration and Development (GFMD) and with all the UN agencies that deal with migration.
It has a multi-donor trust fund established by the World Bank, and its main contributors are the Swiss Agency for Development and Cooperation, and the Federal Ministry of Economic Cooperation and Development. It's based at the World Bank, in Washington DC.
One of the migration-related issues to which KNOMAD pays a lot of attention are international remittances because a very significant portion of that market originates from migrant workers who need to send money back to their families in their home country. It's sponsored many books on the subject. This is the issue in which global migration and crypto converge.
We salute KNOMAD's interest to learn about Ripple's technology, and we salute Ripple as well for its willingness to lend a hand to the institutions that are working hard to make the world better, even if slowly.
For real-time trade alerts and a daily breakdown of the crypto markets, sign up for Elite membership!
Disclaimer: This article should not be taken as, and is not intended to provide, investment advice. Global Coin Report and its affiliates, employees, writers, and subcontractors are cryptocurrency investors and from time to time may or may not have holdings in some of the coins or tokens they cover. Please conduct your own thorough research before investing in any cryptocurrency and read our full disclaimer.
Image Courtesy of Pixabay.
Manufacturing Blockchain Company Syncfab Featured in NASDAQ Entrepreneurial Center's Event in Times Square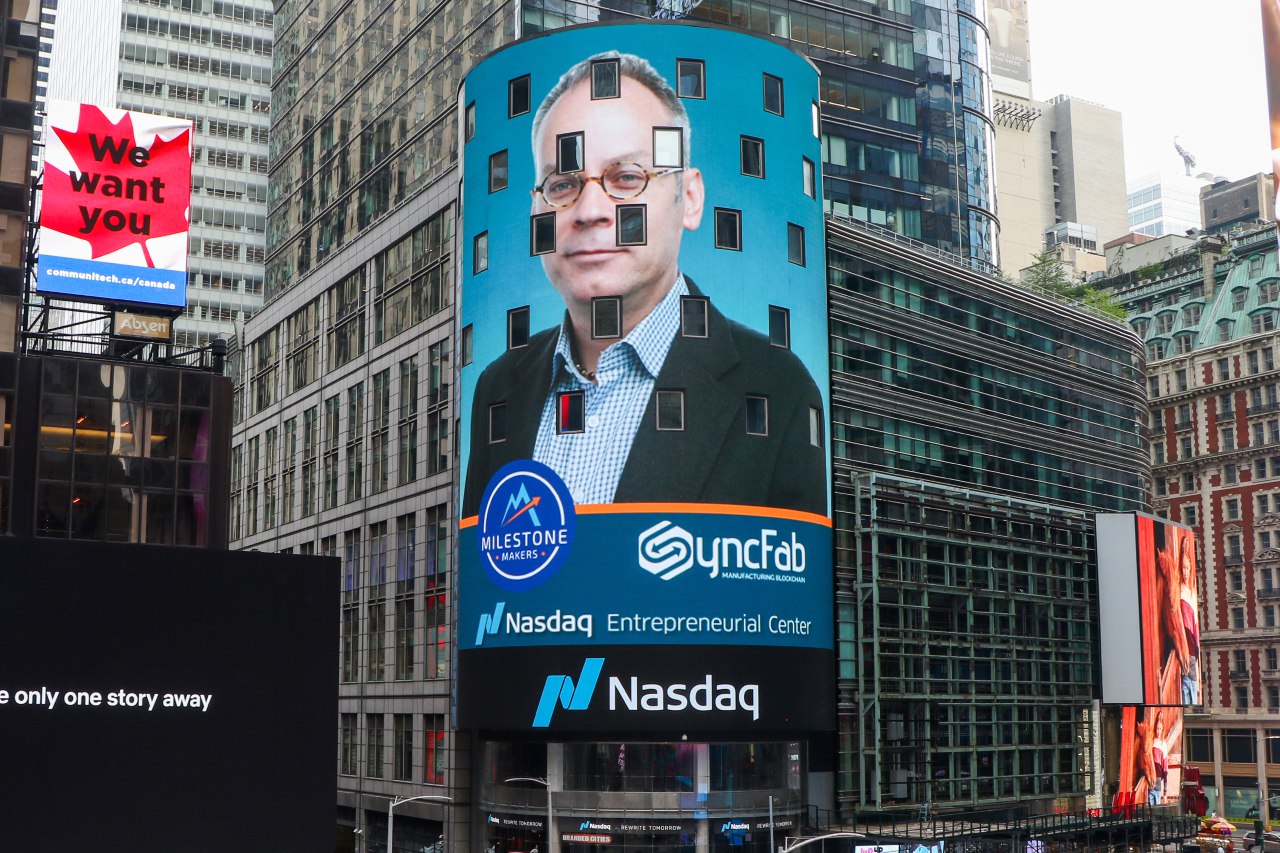 The NASDAQ Entrepreneurial Center hand-picked several advanced projects and companies to provide individualized mentorship and executive coaching in an effort to support tech startups working on various COVID-19 solutions. As part of the program, the NASDAQ Tower in Times Square broadcasted its Milestone Makers COVID-19 Solutions Cohort live last Wednesday.  
Time-tested communications and manufacturing supply chains have been significantly damaged this year due to the pandemic. This is why manufacturing blockchain company SyncFab was one of the headliners at the conference. Supply chains have become all but non-responsive, and innovative solutions are being prioritized.
SyncFab has built and launched an advanced blockchain platform for supporting smart supply chains and allowing users to source, procure, track, secure, and pay for precision spare parts. Led by Forbes Business Council Member Jeremy Goodwin, SyncFab brings real-time capacity savings opportunities alongside addressing the billion-dollar pain points in manufacturing supply chains. It connects automotive, aerospace, and medical manufacturers with more cost-effective suppliers using blockchain-secured transactions.
"In 2020 the time has finally arrived for industry to jettison the limitations of old-fashioned manual procurement processes," said SyncFab CEO Jeremy Goodwin in his presentation during the conference. He added that "looking forward, we [SyncFab] will expand supplier coverage, add new supplier response incentive and purchase order programs, and continue to innovate post-procurement blockchain traceability features" to meet shifting needs in the industry.
…
AllianceBlock & TTC join forces to build a globally compliant digital asset ecosystem in the Philippines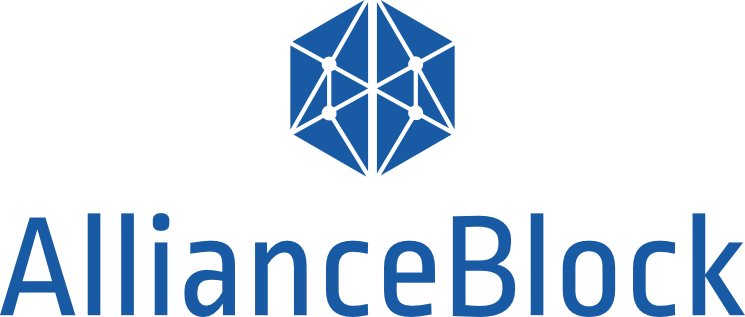 AllianceBlock will work in tandem with TopJuan Tech Corporation to launch "a globally compliant digital asset  ecosystem in the Philippines," the two companies announced in a press release. AllianceBlock is planning to launch a decentralized platform to automate the process of turning any digital asset into bankable security via an internationally recognized Individual Securities Identification Number (ISIN).
TTC stands for TopJuan Tech Corporation, a financial technology company endorsed by the Central Bank of the Philippines (BSP) to incorporate as an E-money provider, remittance agent, and a virtual currency platform operator. TTC is an institutional gateway for digital banking and solutions for financial inclusion services. The TTC mobile app, Top Wallet, functions as a payment solution, digital asset wallet, and a partner gateway to the TTC ecosystem.
AllianceBlock and TTC hope to provide fully compliant digital asset access to the 106+ million people who live in the Philippines.  One of the pillars of the  partnership is "the development of a regulated sandbox in the Philippines to facilitate the creation of a range of compliant crypto structured products," the companies said.
"Our partnership will allow regulated access to the Philippines for AllianceBlock to fulfill the growing demand for access to compliant digital asset investments in the Philippines through the AllianceBlock…
AllianceBlock Completes TGE, Lists ALBT Token on Uniswap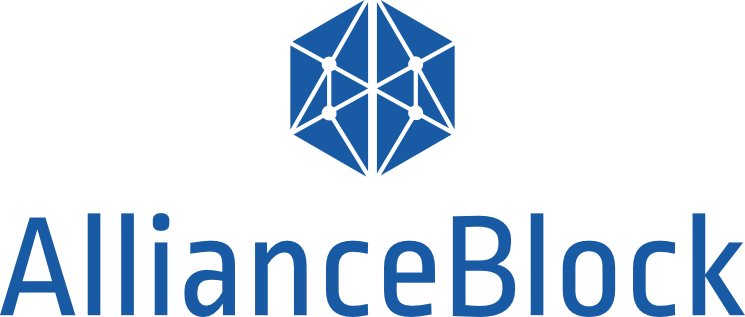 Big day for the Dutch-based AllianceBlock project today. After more than two years in development, the stealth mode is finally off.  AllianceBlock announced its completion of the Token Generation Event (TGE) . The newly generated AllianceBlock token (ALBT) was also instantly available on Uniswap – an automated liquidity protocol that has been gaining traction recently. Unlike centralized and most decentralized exchanges that match buy and sell orders to determine prices and execute trades, Uniswap uses a simple math equation and token pools, plus ETH to execute trades.
Just weeks ago AllianceBlock reported wrapping up its private sale, which was 1,200% oversubscribed and helped raise $0.5 million. The next step for AllianceBlock is coding the platform and expanding the ecosystem.  The team is gearing up for the mainnet launch, which is set for the second quarter of 2021. The AllianceBlock platform is based on the Prometheus Protocol, which is a multi-layered architecture designed to solve some of the biggest problems of the traditional finance (TradFi) industry while funneling potentially trillions of dollars of traditional capital into the DeFi industry, the company says.
AllianceBlock is raising the bar high – it is building a "globally compliant decentralized capital market" by utilizing a blend of several decentralized technologies. To help bridge traditional markets and DeFi, the company is focusing on three cornerstone issues — compliance, security, and user experience, which are…