You will love Ripple (XRP) more after diving deep in Bitcoin history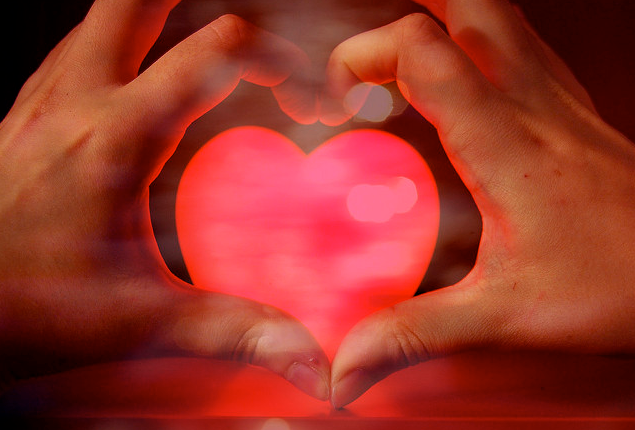 Back in the days when cryptocurrency was still new into the world (it still smells young), lots of headlines in the news were about Bitcoin and its price activities. Most investors at that time who took the opportunity to trade on Bitcoin enjoyed a massive success financially. Back then, altcoins such as Ripple's XRP weren't that much as they were just a handful of them (now we have more than 1500).
Taking a look at the history of Bitcoin, you will love to appreciate how far Ripple (XRP) has come so far in the crypto-market. So let's take a detailed look at the history of Bitcoin.
Bitcoin's History in Brief
The mysterious Satoshi Nakamoto created Bitcoin on the 3rd of January 2009. Although the BTC founder is still unknown today, it has been estimated that he owned 980k BTCs when the cryptocurrency was created. Taking the estimated number of Bitcoins he'd have in mind, Satoshi's net worth could be $7.5-$8 billion.
Moving forward, Bitcoin is a cryptocurrency that makes use of a large amount of electricity before it can be mined; also, Satoshi's crypto-protocol only permits 21 million BTC to be mined (the maximum amount that will get mined forever). Reports say that on the first amount of electricity used to generate Bitcoin, its worth was estimated to be around $0.00007.
The first Bitcoin exchange to fiat currency conversion took place in October 2009 by Marti Maimi. The following year, 2010, the first BTC exchange was created, and it was called, BitcoinMarket – the price of 1 BTC was positioned at $0.003 at that time. In December 2011, Bitcoin started trading at $6.18 against USD.
Two years later (2013), Bitcoin started growing in pace and was trading at $817.12 against U.S Dollars. After several use cases of Bitcoin in the world, the value of Bitcoin surged, and it was trading at $429.78 against the U.S Dollar on the 31st of December 2015.
In July 2016, a document was issued stating that the use of BTC for legal transactions had surpassed the application for "sin enterprise." Fast forward, in October 2018 an entertainment enterprise, PlayboyTV, introduced BTC payments to its 100 million clients worldwide.
More interestingly, it has been reported that in ten years, about 80 percent of BTC has been mined, which implies about 16.8 million BTC ever since it was created (remember Ripple (XRP) needs not to be mined unlike BTC and other digital currencies).
But it has been estimated that it might take hundred more years for the remaining 20 percent of BTC to get mine. The reason is that the incentive miners get when they mine BTC is halved in every 4-years. According to Bitcoin's history, it has enjoyed a gradual increase over the years.
Why It All Comes Down to Ripple's XRP
No doubts, Ripple (XRP) will surely take its own path but will grow just as Bitcoin did. Why? We hear you ask. Simply because, as like Bitcoin, Ripple (XRP) is solving real-world problems, and will have real-life uses.
It means that the current XRP investors right now, would no doubts be millionaires in the future. Ripple's XRP is emerging as a top-notch cryptocurrency with utility, and we may see more adoption in the years to come.
XRP's Price Overview
After its remarkable surge a couple of days ago, in the last 24 hours, XRP has gone down by 3.08%. At the press time, XRP is trading at $0.5152 with a market capitalization of $20,716,428,980.
Yesterday an unusual transaction happened on Ripple ledger as forty million XRPs were transferred from one account to another. Even though the current XRP price is following the suit of market trend (almost all significant coins are trading in red again today), yesterday's massive XRP transfer might have caused some panic for over-conscious investors.
Consequently, although Ripple's XRP is in red as we write this; but there are high chances it will move up again shortly; hence this is not the right time to sell as we may see a further surge in the upcoming days.
For real-time trade alerts and a daily breakdown of the crypto markets, sign up for Elite membership!
Disclaimer: This article should not be taken as, and is not intended to provide, investment advice. Global Coin Report and/or its affiliates, employees, writers, and subcontractors are cryptocurrency investors and from time to time may or may not have holdings in some of the coins or tokens they cover. Please conduct your own thorough research before investing in any cryptocurrency and read our full disclaimer.
Image courtesy of Flickr
What Will It Take For Bitcoin (BTC) To Rise Again?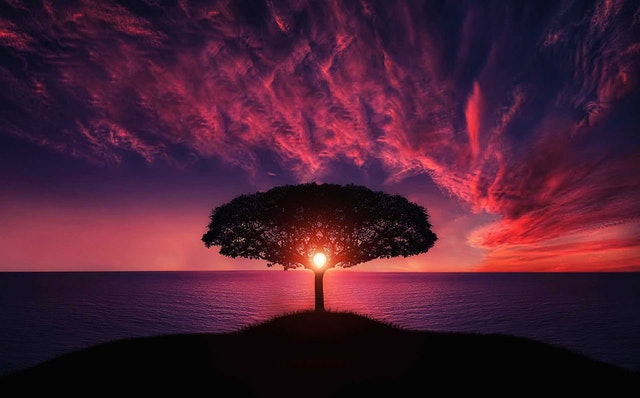 It is no secret that 2018 has been a terrible year for cryptocurrencies when it comes to their value. Things looked so bright during the first few days of this year, with Bitcoin hitting $20,086 per coin, and every altcoin reaching new heights. However, it was not to last, and soon enough, the market crashed, and prices went down.
What followed was months and months of a heavily bearish market that kept pushing the prices further and further down. It prevented any attempt of recovery, although several of them gave it their best shot.
Despite a situation like this, crypto investors never forgot the potential of Bitcoin, and many have been predicting another bull run that would have the same results. Those expectations were quite large, and potentially even unrealistic at first. Now, however, as the year approaches its end, it doesn't seem like anything will happen. The community started to wonder why that is, and what would it take for another bull run to emerge, which is what we will try to answer right now.
What does Bitcoin need in order to have another bull run?
1. Bringing regulation
The crypto space remains highly unregulated in most parts of the world, which is one of the largest reasons why BTC remains dormant. While there are attempts to regulate it, these attempts are made even more difficult due to the fact that the market is constantly changing and…
Forget Bitcoin: 3 Altcoins That Will Double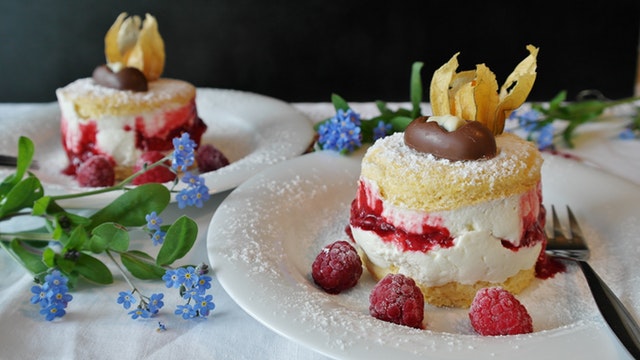 This movie is getting old.
Every day we comb through the news, scour the web, and flip through the feeds on our social media pages. We look for the movement on our favorite coin(s) and we search for solid investment opportunities. Of course, the dominant advice we are fed inevitably leads us back to Bitcoin (BTC).
Is it a good time to invest in Bitcoin (BTC)? Is Bitcoin (BTC) ready to move? The Twitter feeds are sure of it. Any day now, Bitcoin (BTC) is going to go through the roof. And if you don't get in now, your FOMO will leave you waiting for a dip, hoping to join your giddy friends who knew better all along. But when you open your wallet to check the action on your investment, it's always the same thing. The undisputed king of the cryptoverse has traded sideways again.
To be clear, Bitcoin (BTC) is going to come back. And when it does, it will likely double or triple overnight. But you know what? So will a number of altcoins in that time. The question that leaves most of us scratching our heads is, which ones? And while no one knows for sure which coin(s) will pop, what follows is a short list of three great crypto-choices we should be watching while we wait for the king to come back.
Basic Attention Token (BAT)
The first (And most obvious) on my…
Bitcoin path looks similar to that of NASDAQ during the dotcom bubble era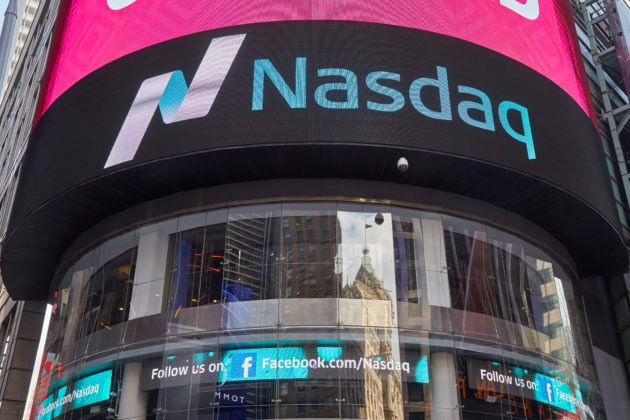 Unlike many other things that enter the stage with a bang only to disappear, blockchain is here to stay. Opposite to when it first appeared with Bitcoin a decade ago, currently, it seems like blockchain is the next big thing that will shape the manner money is spent.
Sometimes it makes sense for investors to use the past information to help stay in the game a bit longer. Therefore, today in this post, we are going to look at similarities between the dotcom bubble since 1973 and Bitcoin since 2011.
Will Bitcoin cross its all-time high ever again?
According to the quarterly charts, the Bitcoin price trend mirrors that of the NASDAQ index of the 1990s, but there is a catch. The manner in which NASDAQ traded in 2000 is similar to a one-year performance for Bitcoin over NASDAQ's 14 years, with the difference being that bitcoin is fourteen times faster than how NASDAQ did it.
Reason being, today's technology is much far ahead as the information travels faster with the diverse social media platforms and the high-speed internet connections. One thing that makes all financial bubbles universal is the fact that human fear and greed never changes.
For that reason, NASDAQ took long enough to rise 1,700% to its all-time high while Bitcoin managed a similar return in merely a few months. Similarly, NASDAQ took around 30 months to fall 78%, whereas Bitcoin lost 70%…