ODUWA: Reintroducing Stability into the Cryptocurrency Market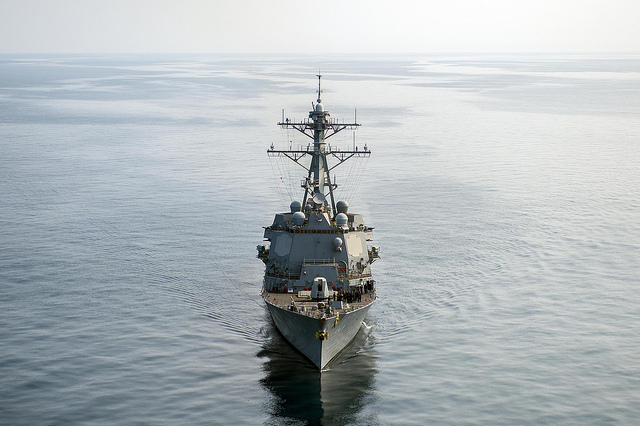 One of the biggest concerns surrounding cryptocurrency investment and trading is volatility. In fact, it is among the top factors keeping digital currencies from gaining widespread adoption. But what is behind the massive volatility that plagues this innovative industry?
It all boils down to the supply, demand, and speculation surrounding the crypto market. A majority of digital coins have a fixed currency supply but the market demand for them keeps rising and falling on the basis of speculation.
Why the Crypto Market Desperately Needs Stability
For any currency to gain widespread adoption as a medium of exchange or store of value, it requires a reasonable measure of stability. But with daily, at times hourly, price fluctuations such as those that are witnessed in the value of most virtual coins, the general public will likely shy away from using them for daily transactions.
Additionally, any business that makes use of these currencies has to charge outrageous fees to hedge against potential loss. This totally defeats the essence of using them in the first place as they were proposed as a flexible and low-cost alternative to traditional currency systems.
ODUWA Coin – The Key to Crypto Stability
The only way to end volatility is to find a way to inject stability into the cryptocurrency ecosystem and ODUWA coin has an innovative proposal to facilitate this move. ODUWA is a "decentralized exchange platform…with an option for asset protection within the exchange for investors on a contractual term."
This revolutionary framework protects individual investors from the effects of volatility by insuring their assets from future depreciation and subsequent losses.
Going Beyond Individual Protection
ODUWA goes beyond the protection of individual investors and offers a combination of features that can reshape the crypto market and eliminate volatility.
Careful Selection of Insurable Crypto Assets
ODUWA insurance carefully selects specific cryptocurrencies which offer insurance cover. The system makes use of machine learning algorithms and expert input to select the most appropriate digital coins for investment at any given time. This means that the list of currencies that the platform proposes hold the lowest investment risk at that time.
This differs remarkably from the main basis that most investors use to determine when to buy or sell digital assets – speculation. The use of ODUWA platform will, therefore, inspire confidence in the general crypto community concerning the listed coins thus limiting the effect of baseless speculation.
Encouraging Investment in Cryptocurrencies
The high risk associated with the crypto market keeps a lot of people from investing in the industry. ODUWA coin makes it possible to attract more investors into the space. There will be no reason to hold back from investing considering that any loss incurred will be covered by insurance.
At the same time, the fact that the platform only lists risk-free investments means that the coins listed will have more buyers during the stipulated period. This will also have the effect of reducing the risk level for that particular coin and driving it to better market performance.
Creating a New Trust Economy
Inexperienced investors into the crypto space have no way of telling whether the remarkable market performance of any given coin is based on genuine factors or is part of a pump-and-dump scheme. As a result, many have been duped into buying coins based on fake internet hype. When the perpetrators of such schemes achieve their objectives they usually vanish leaving investors holding on to worthless coins.
ODUWA has what it takes to help investors tell apart the genuine market performers from the fakes. Based on its automated system, the platform will continually update its list of promising crypto coins so as to keep investors from making poorly informed choices that ultimately lead to financial loss.
It will also employ the use of smart contracts to implement a stop loss and take gain mechanism so as to limit the disastrous potential of currency depreciation and market upheavals.
Realizing the Dream of a Stable Crypto Market
The above-listed factors will have the overall effect of reducing the perception of risk associated with the digital currency sector. It will also reduce the need for reliance on speculation by encouraging investments based on hard facts. ODUWA makes all of this possible within a risk-free environment where if anything goes wrong and the price of a digital asset depreciates, investors get a payout according to the terms of the policy they take.
The crypto market will seem a lot more appealing for investors and this will lead to overall growth. With increasing stability within the space, there will be a lot less room for speculation and volatility.
This is the last chance to participate in the ODUWA ICO before it ends on May 5th. ODUWA COIN is digital cash, only 21 million worldwide, no inflation and available at a current price of 0.90 cents. For ICO support join the ODUWA COIN Telegram.
Disclaimer: This article should not be taken as, and is not intended to provide, investment advice. Global Coin Report and/or its affiliates, employees, writers, and subcontractors are cryptocurrency investors and from time to time may or may not have holdings in some of the coins or tokens they cover. Please conduct your own thorough research before investing in any cryptocurrency and read our full disclaimer.
Image courtesy of U.S. Pacific Fleet via Flickr
Lite.IM Dethrones Facebook After Integrating Crypto Wallet With Popular Messaging Platforms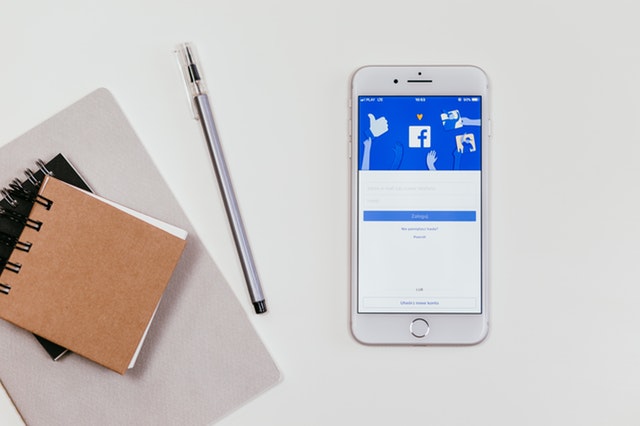 With the crypto markets in turmoil, especially after news about a potential hack at Cryptopia, traders and investors need to turn their attention away from day trading.  Instead, crypto traders really need to think long-term and identify projects that are sure to win in the long-term.  In particular, one crypto company is making major headlines after winning an all-important technology battle against the mighty Facebook.  That company is Zulu Republic (ZTX).
Zulu Republic Develops Lite.IM
Zulu Republic is an ecosystem of blockchain tools and platforms, designed as a place where people, businesses, and organizations can thrive on their own terms.  And indeed, Zulu Republic has hit a grand slam with their development of Lite.IM.
Lite.IM is a crypto wallet that has been integrated with several of the most popular messaging platforms such as Facebook Messenger and Telegram.  In addition, users in the U.S. and Canada can also exchange and manage crypto balances through SMS.  Although not all cryptocurrencies are available, the team has selected four of the most popular currencies which include Litecoin (LTC), Ethereum (ETH), Bitcoin (BTC), and the native currency of Zulu Republic (ZTX).
Telegram and Facebook Messenger are extremely popular platforms.  But, potentially even more exciting news, is that the Lite.IM team plan to announce WhatsApp integration in the next 1-2 weeks.  There is a reason why Facebook acquired WhatsApp in 2014, for…
Lost Money When BTC Plunged? Here is How I Earned Back!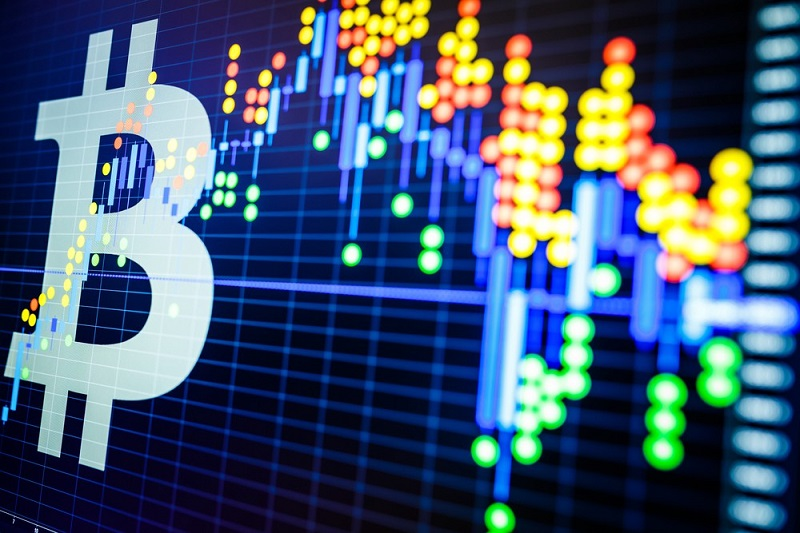 Bitcoin has keep downtrend for 13 months since the last bullish market in December 2017. Price has found support at the $3,600 area, though, and a pullback is taking place. Speculators, who want to make great profits on the BTC investment in a short period, have their funds locked up in the BTC spot market.
Investors worldwide are increasingly opting for BTC futures contract. Compared to the spot market, BTC futures trading can be an advantage for investors since it is a fast and cost-effective way to hedge BTC spot trades. With the price of BTC fluctuates repeatedly, BTC futures trading is much better for investors to profit from the price movements. And the leverage also allows investors to control a large contract value with a relatively small amount of BTC hold.
How to Trade Bitcoin Futures Perpetual Contract in Bexplus?
Bexplus is a promising Bitcoin futures exchange, providing BTC, ETH and LTC perpetual futures with up to 100x leverage. Different from the weekly or quarterly cycle which has expiration, perpetual futures enables traders to end the contract anytime at any price they want. And they can trade both sides of the market, i.e. getting long when they predict the BTC may rise or going short assuming the price may come down in short or medium-term in the future. 100x leverage can seem risky, but when used properly…
Wirex adds WAVES to its Platform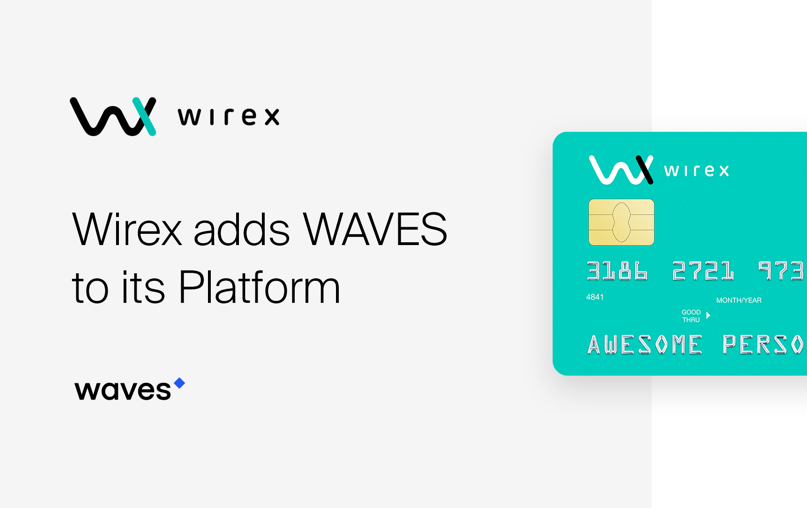 London UK, January 10th2018 – Wirex, the UK FCA-licenced digital money platform that facilitates the seamless conversion of cryptos and traditional currency, has joined forces with Waves to add the in-demand WAVES token to its platform. The WAVES token holds a unique place in the cryptocurrency spectrum because its underlying utility addresses some critical hurdles that hinder the mainstream adoption of blockchain technology, such as scaling, interoperability, and security.
Sasha Ivanov, CEO and Founder of Waves Platform, says, "We see Waves as the bridge that will facilitate the transition from web 2.0 to web 3.0. The goal of our team is to put tools in place that will allow both enterprise and individuals to easily implement their own blockchains while improving the UX of DApps and blockchain infrastructure."
Like Wirex, the Waves Platform was purpose-built, and since its launch in 2016, Waves has become one of the fastest, most secure and user-friendly public blockchain platforms available.
In terms of its underlying protocol Waves is closer to Ethereum than Bitcoin. Ethereum is used to develop various DApps, but it can be expensive due to its Smart Contract language complexity and Gas fees that can grow dramatically over time. Waves Smart Contracts are simplified – they are a plug-and-play solution with fixed fees. Another improvement is the Waves-NG protocol with throughput of up to 1000 TX/s.