Renewable energy offers a bright future for investors

As humanity continues to evolve and technology along with it, there is one constant that cannot seem to be outrun: the dependence on energy. From the earliest days of cavemen discovering fire to today's extensive power grids, energy has always been the lifeblood of human advancement. However, in recent decades, the downsides of producing these large amounts of energy have become apparent. From finite resources like fossil fuels, through the pollution brought upon by coal burning, to the dangers of nuclear energy – the world is in dire need of clean, sustainable energy in order to keep going.
Polluted skies and bodies of water, continued depletion of natural resources, and an ongoing increase in non-renewable energy consumption have brought the human race to the edge of catastrophe. However, there are numerous entities fighting these phenomena by creating new means of sustainable energy production and deploying significant infrastructure to support it. The world has run on non-renewable energy for too long, and a growing number of companies and governments are realising that clean energy must be more widely adopted.
The sustainable energy industry has the potential to completely revolutionise the global energy sector – and carries an exciting investment opportunity, as the renewable energy market is expected to reach a massive $2.1 trillion by 2025¹. It is no wonder, then, that both veteran energy corporations and innovative new companies are exploring, developing and implementing new, sustainable means of producing energy.
The damage is done
It is quite clear that the energy sources that have powered the world since the beginning of the industrial revolution are finite and that non-renewable energy will eventually run out. While this might sound ominous, it is actually a good opportunity for well-established energy firms and sustainable energy entrepreneurs to generate new revenue streams from sustainable energy sources.
After all, the world will never stop needing energy. On the contrary, as technology advances and more aspects of our daily lives become technology-dependent, one can assume that global power consumption will likely continue to rise. Investing in sustainable energy solutions will not only be positive for the environment, it may very well be one of the most promising investment opportunities.
Cleaning up the future
So how can humanity restore the damage and set a course to a cleaner future? The answer is multifaceted. There are numerous industries that are part of the ongoing pollution of the globe, all of which now have players that are trying to reverse the damage. Some focus on energy production methods that are more environmentally friendly, as these become the preferred energy source in some countries², while others focus on improving the way existing industries produce and consume energy.
Naturally, an emphasis is placed on producing energy from coal and fossil fuel alternatives, such as solar energy and wood fiber, as they offer reduced emissions of greenhouse gases. These go alongside improved electrical infrastructure, that increases efficiency of energy consumption and is constructed using environmentally-friendly methods and materials. Another major cause of emission is the transportation industry, which is being revolutionised with an ongoing shift to electric vehicles and constant innovation in battery charging.
Investing in clean energy
As stated before, the sustainable energy sector is expected to reach a market cap of more than $2 trillion over the next few years. Naturally, as humanity progresses towards cleaner and greener means of energy production, the financial aspect of the renewable energy sector will grow, and an increasing number of investment opportunities will arise. To give its clients exposure to this sector, eToro created the RenewableEnergy CopyPortfolio, which offers a diversified, long-term investment strategy in clean energy. To follow its performance, you can add the CopyPortfolio to your Watchlist on eToro.
Add RenewableEnergy to Watchlist
The RenewableEnergy CopyPortfolio offers a thematic investment opportunity in renewable energy companies, comprising various stocks of organisations operating across multiple segments of the industry, in different locations around the world.
The Portfolio was created with diversity in mind, offering stocks from solar energy pioneers, such as SolarEdge, waste management companies, such as Renewi, and several other companies covering sectors relevant to the sustainable energy industry.
Sources:
https://www.alliedmarketresearch.com/renewable-energy-market
https://www2.deloitte.com/insights/us/en/industry/power-and-utilities/global-renewable-energy-trends.html
This content is intended for information and educational purposes only and should not be considered investment advice or investment recommendation. Past performance is not an indication of future results.
Stellar now available on eToroX exchange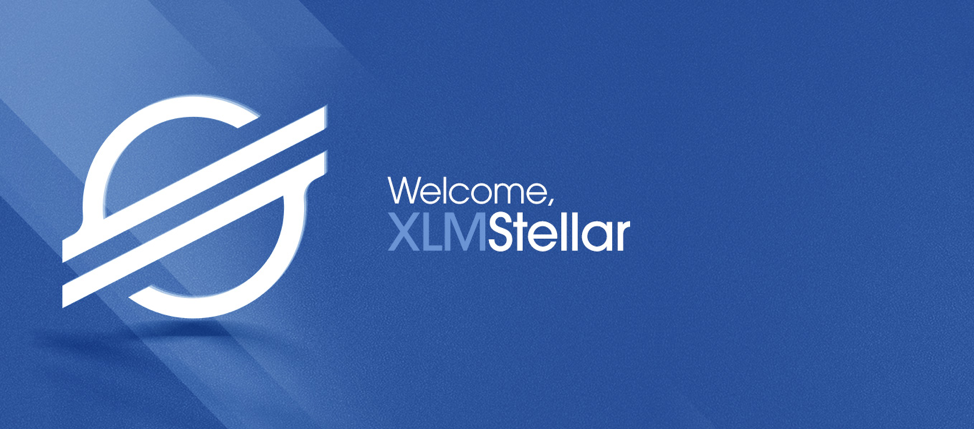 eToroX announces new cryptoasset and multiple fiat pairs
7 August 2019: eToroX, the blockchain subsidiary of global investment platform eToro, today announces that Stellar (XLM) is now available on the eToroX exchange.
As of today, eToroX is making Stellar a base currency for trading pairs on eToroX. It will be tradeable against other cryptoassets and stablecoins. The pairs include USD (XLM-USDEX) GBP (XLM-GBPX), Japanese Yen (XLM-JPYX), Euro (XLM-EURX), and with Bitcoin (BTC-XLM), and Ethereum (ETH-XLM).
"We want to open up the tokenized world for everyone," said Doron Rosenblum, Managing Director of eToroX. "eToroX is bringing crypto and tokenized assets to a wider audience and enabling them to trade with confidence on a secure and regulated platform."
"We believe that blockchain technology has the means to include more people in a new financial world, who might have been previously excluded from it. Stellar shares this ethos, which is why we are excited to be adding it to our exchange and on-chain wallet for people to buy, sell and hold, 24/7."
Stellar is an open source and decentralized payment network protocol with its own currency (XLM), which connects banks, payment systems and people, aiming to provide global access to low-cost financial services for all.
"It's exciting that eToro has added Stellar Lumens as a base currency on the eToroX exchange," said Jed McCaleb, CTO of the Stellar Development Foundation. "We believe…
Are you an accidental bitcoin tax avoider?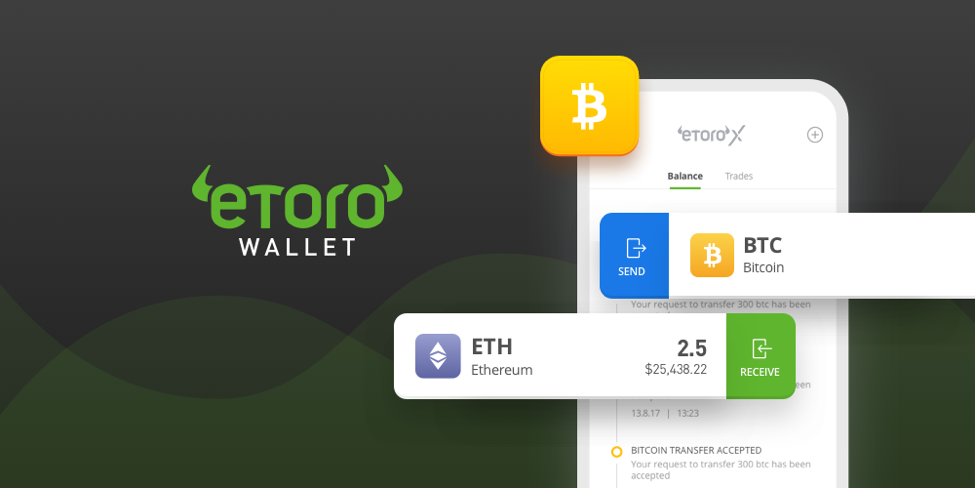 Are you one of the many millions of people who saw the price of bitcoin start rocketing in 2017? Are you one of the hundreds of thousands who bought in? Are you one of the thousands of buyers who is resident, for tax purposes, in the UK?
If your answer is yes to the last question, you need to take a deep breath and read on.
Cryptocurrency is still in its infancy as far as regulators are concerned, with few rules around what you can do with bitcoin and its peers and what can be done to you with it.
While it's not the Wild West, you're advised to use registered and regulated platforms, such as eToro, to trade and invest to ensure the best protection from scams.
But if those who make the legal application around burgeoning financial trends are a bit behind the curve, those seeking to tax it are not.
You might not be aware, but if the size of your pot of bitcoin – or other crypto – has risen considerably since you bought it, you need to be thinking about your potential liabilities to HMRC.
READ OUR CRYPTOASSET TAX REPORT
In December, HMRC published a list of ways your bitcoin can make you liable for a range of taxes. The main one for those who bought the rising bitcoin…
Making the most of your bitcoin (by maxing your tax)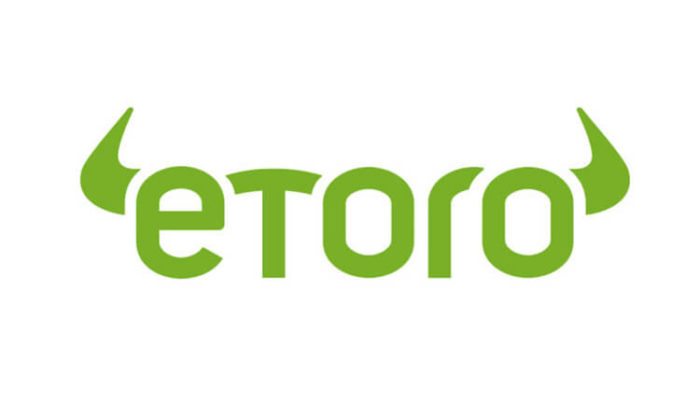 Crypto enthusiasts will know that just because you didn't know about the tax liable on cryptocurrency gains doesn't mean you don't have to pay it. Ignorance is no defence against the taxman.
But there are ways of reducing the tax you have to pay, and they are all entirely legal.
The main tax a holder of bitcoin is most likely to pay is on any gains made when selling the asset. This is called Capital Gains Tax (CGT). Like any investment, if you don't do anything to make the value increase, it's seen as something of a windfall – and the government wants a share of the action.
You are liable for tax on the gains you make selling cryptoassets for cold hard cash, exchanging cryptoassets for a different type (i.e. bitcoin for ripple), using cryptoassets to pay for goods or services or giving them away to someone else.
Importantly, you can give the cryptos to a spouse or civil partner and not be liable for gains… but you are just handing over the liability to them to sort out.
Also, don't think you can just offload them onto a charity, as HMRC can take a view that you are doing it just to get out of paying what you owe.
READ OUR CRYPTOASSET TAX REPORT
However, CGT only kicks in after you've made…