Ripple (XRP) Looks Set To Lead The Pack As Crypto Recovers; $10 Target.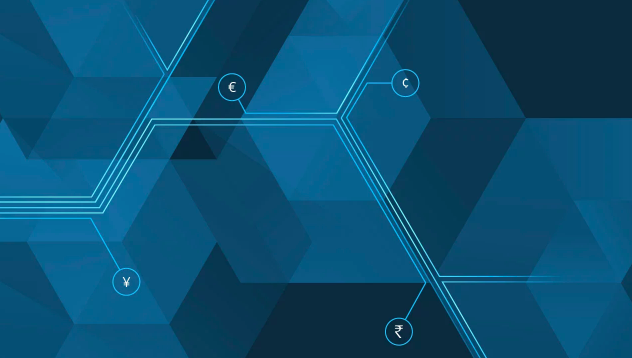 Cryptocurrencies have taken a beating over the last few days pretty much across the board and, whatever the composition of your crypto portfolio, it's safe to say it's likely down substantially on its total value at the end of 2017.
With that said, however, some coins have recovered to a much stronger degree than others, meaning if you are weighted towards one of these strong tokens, the net decline suffered over the last week or so isn't sitting as large as it might be.
As we move into the early morning session out of the US on Thursday, it's safe to say that one of these outstanding performers has been Ripple (XRP).
At peak, January 4, XRP priced out at more than $3.80 a piece. At that price, Ripple's market capitalization sat just shy of $150 billion and the coin was trading around $10 billion in volume daily.
Fast forward to January 17 (so, yesterday) and things looked far less promising. XRP hit lows of $0.97 on Wednesday, trading for a market capitalization of just $37 billion – down 75% high to low in just a couple of weeks.
As we pointed out here, however, there are a couple of fundamental aspects in play that contributed to the coin's decline but that were largely ignored (in terms of offering them up as an explanation for the dip) by analysts covering the coin.
Basically, CoinMarketCap had removed South Korean exchange pricing from its price algorithms. This shaved more than 30% off the price overnight. In turn, sentiment took a hit as people panic sold and price fell farther.
Add into the mix the wider crypto market decline at the start of this week and XRP was always going to have a rough few days.
Against this backdrop of weakened sentiment and falling prices, however, Ripple announced some major developments – developments that should (and would, at any other time) have pushed price higher.
The deal with Moneygram International, which will see the latter use both xRapid (Ripple's transaction flow software) and XRP to speed up and reduce the cost of its international money transfer service, is a validation of both the company's core technology and the suggestion that XRP will be favored by big names as the conversion token of choice when said institutions adopt Ripple's technology.
What does this mean going forward?
Well, we think that markets are yet to price in the fresh news, with the delay rooted in the CoinMarketCap move and the wider selloff in the space. People are panic selling and ignoring positive developments, creating an inefficiency in the market.
This inefficiency should soon close out and – as per the action we are seeing today, with XRP up close to 60% on lows, trading for a price of $1.56 and a market capitalization of a little over $60 billion – we think we are already seeing the start of the lag being addressed.
In turn, then, we are maintaining a strongly bullish bias on XRP (and for many of the other major coins, but with a strong bias towards this one) near term. We're not looking for XRP to reach its pervious close to $4 highs overnight but, once the weakened sentiment turns, and it will, a $10 price target with a three-month time period doesn't look unrealistic.
That's a more than 560% increase on current pricing.
We're not saying jump in blindly, nor are we saying that Ripple is the only coin that's going to return on an investment as the wider market recovers from the recent correction. We are saying, however, that a decent weighted Ripple holding in a crypto portfolio will likely outperform a portfolio that's, say, BTC or ETH heavy, over the coming 6 months.
We will be updating our subscribers as soon as we know more. For the latest on XRP, sign up below!
Disclaimer: This article should not be taken as, and is not intended to provide, investment advice. Please conduct your own thorough research before investing in any cryptocurrency.
---
Image courtesy of Ripple
ONGX – Tokenized Ownership of Pharmaceutical Facility Listed on HOBIT.io

OncoGenerix.io and OGInvest Limited have announced that the ONGX Token will be tradable via the Hobit.io exchange. The ONGX Tokens are built on the ERC20 blockchain protocol, serve as a SAFE (which stands for "simple agreement for future equity"), and will be exchangeable at the option of the investor for equity-token securities.  The ONGX Token offering is a first-of-its-kind digital investment opportunity, the company stated, as it offers tokenized ownership of a pharmaceuticals manufacturing facility. Through ONGX Tokens investors have an opportunity that is typically available only to industry insiders and large investment firms, the company stressed. 
"We are excited to see OncoGenerix.io work with Hobit.io, as we believe it is a strong ecosystem to provide ONGX investors with potential liquidity. We believe ONGX is the pharma industry's largest digital offering to date, as measured by target investment size, underlying valuation, and production capacity of the asset. The ONGX Token brings pharma production investments to a much larger audience and democratizes the pharma investment opportunity," said the president of Hobit.io Mr. K. Holtser.
The OncoGenerix project anticipates to benefit from a combination of the OncoGenerix plant's strategic location, favorable valuations of pharma manufacturers, and continued global pharma market growth. As a novel and generics pharma producer, OncoGenerix specializes in injectable…
Business incubator GDA Ventures acquires first client MobileGo, introduces MGO Token for blockchain gaming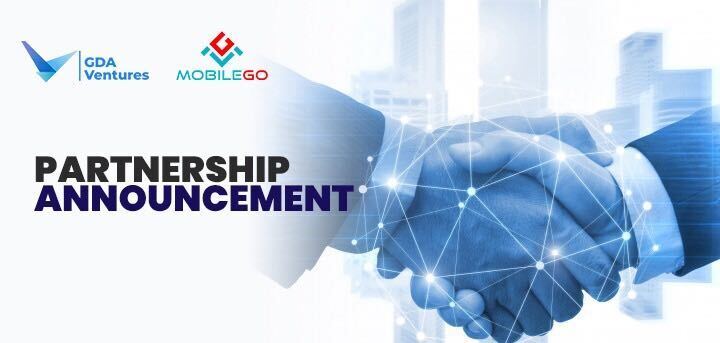 GDA Ventures, a business incubator backed by the GDA Group of companies, has  announced its first client – blockcain gaming platform MobileGo (MGO). The MobileGo project was initially launched in 2016 and focused on gaming, with significant closed partnerships including Unity and Xsolla, the gaming industries leading game engine and one of the most utilized payment processing providers. 
Similar to many early blockchain projects, MGO built a significant community and blockchain offering while securing partnerships with top companies in the industry. The 2018 market crash combined with failed deliverables from various signed partners slowed the project down. Now, as crypto sees a revitalization, MobileGo has engaged GDA Ventures to restructure and revive the MGO project, the two companies announced.
"This is a huge step forward that will continue to bring innovation and originality to the blockchain gaming ecosystem; benefiting developers, gamers and everyone in between. We are very excited to work with GDA Ventures as their experience with venture incubation and development will help take MGO to the original heights set out in 2016, becoming an industry pioneer that bridges the gap between gaming and blockchain," the MobileGo team announced in a statement.
MGO co-founders were some of the first to recognize that peer-to-peer gaming and unique…
SyncFab Boosts Aerospace Division While Strengthening MFG Token Utility
Manufacturing blockchain company SyncFab has been selected as an official showcase solution finalist for the United States Air Force AFWERX program, the company announced this week. AFWERX is a community of innovators devoted to creating a faster and smarter US Air Force. SyncFab showcased its technology enabling agile manufacturing and reverse engineering of mission-critical component parts. 
Additionally, Jason Smith, a veteran in the aerospace industry, joined the SyncFab team recently.  Smith possesses a tremendous knowledge of the industry, having worked with L3 Vertex Aerospace, the United States Air Force, commercial airlines, and government agencies to uncover business opportunities for engineering, maintenance, and repair services. 
SyncFab's advisory board has also welcomed Urs Breitmeirer, former group CEO RUAG Swiss Aerospace Defense CO to boost the blockchain adoption strategy. 67% of space and aerospace executives anticipate the combination of blockchain distributed ledger technology, AI, XR, and quantum computing will have a transformational impact on their organization as reported by Accenture. With thousands of suppliers responsible for delivering advanced and innovative components or materials to Tier 1 suppliers and OEMs, supply chain and logistics have long been critical to the success of every major aerospace and defense program, SyncFab team stated.
This substantial reinforcement of the core team at SyncFab is expected to help boost the aerospace industry…