SOLVE Token Could Be A Huge Long-Term Winner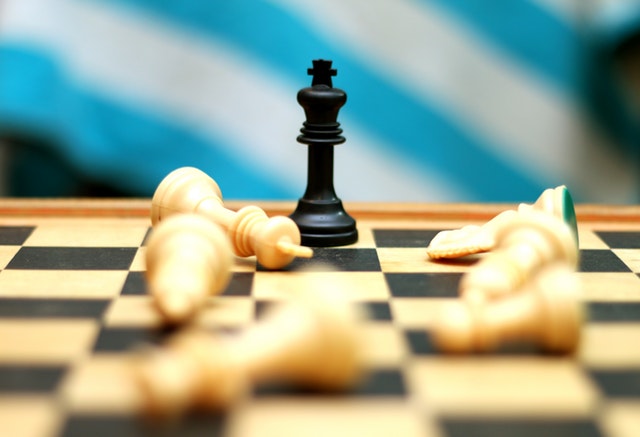 A lot of articles have been written about an altcoin apocalypse.  With so many tokens entering the market, it is inevitable that not all of them will survive.  When trying to analyze pick out the best projects, the following criteria should be used:
Very active community
Strong potential for mass adoption
Valuable partnerships
Experienced leadership
If a project scores well in at least three of the above criteria, it's a winner.  When it scores well in all four, it has the potential to be a blockbuster.  That potential blockbuster is Solve.Care.
Background
Solve.Care has developed a revolutionary platform that will significantly improve care outcomes by reducing healthcare administrative costs.  The platform will also go a long way toward eliminating a lot of the problems commonly seen within healthcare administration such as duplication, waste, abuse, and fraud.  I firmly expect Solve.Care to generate cost savings by facilitating peer-to-peer transactions that grant authority to stakeholders while empowering payers regarding cost control and oversight.
SOLVE token completed its token sale last year in May.  The company sold 350,000,000 tokens and still has 650,000,000 in its treasury.  The great news is that the token has been recently listed on both Bittrex and KuCoin, two of the largest and most trustworthy exchanges in the world.  Given the recent incidents, especially the Cryptopia hack, being on a trustworthy exchange is of paramount importance.
Active Community
I won't spend a great deal of time focusing on this as this is probably the least important of the four criteria mentioned earlier but Solve.Care is doing quite well on this front.  The company's Reddit page has over 1,300 subscribers while the Twitter handle is even more impressive with over 11,000 followers.
In addition to social media, the company appears to be generating a strong following in mainstream media.  In 2018, Solve.Care had over 5,000 media mentions, including articles in FinTech Times, Forbes, and a video interview with CNBC Arabia.
With so many projects in the crypto space, spreading awareness is imperative to success.  Solve.Care is definitely doing what's needed on this particular front.
Strong Potential for Mass Adoption
With the complexity of today's healthcare system, it is imperative for businesses to come up with new innovative ways to reduce the strain and burden faced by many of the market's participants.  Solve.Care is a win for everyone involved.
The platform puts individuals in control of their healthcare in an easy and efficient way.  Individuals can easily set appointments, share records, price shop, generate discounts, manage prescriptions, understand specific care information, make payments, and maximize benefits.  This is especially true with the launch of Care.Wallet for Family.
Care.Wallet for Family is a healthcare application that allows the user to connect to one or more Care Administration Networks (CAN) to manage their healthcare benefits and manage their health conditions.  New releases of Care.Wallet will automatically download Care.Cards for tasks such as managing prescriptions, verifying benefits, making appointments, managing disease conditions and simplifying the administrative and care coordination process.
In addition to individuals and families, Solve.Care is likely to gain mass adoption among physicians as well.  The platform strives to reduce the administrative burden, deliver better quality of care and provide for more face to face time between doctor and patient.  Because of Solve.Care, doctors will be able to show their availability, double check patients' medical coverage (including deductibles), have better access to highly accurate records, write prescriptions and coordinate with specialists and labs.  If it's one thing that doctors absolutely hate, it's wasting time on paperwork and dealing with insurance companies.  Solve.Care completely eliminates the need for that.
The company took the adoption possibility one step forward with the launch of Care.Wallet for Physician.  This solution displays provider quality data and distributes financial rewards.  Arizona Care Network will use these rewards to align providers with the mission of improving populating health at a lower total cost of care.  Care.Wallet for Physician is the first solution in history utilizing blockchain technology and digital currency (i.e. value-based payments) in the U.S. healthcare industry.  The value-based payments occur with the healthcare digital currency called Care.Coin.
With many cryptocurrency projects failing to live up to expectations, it's nice to finally see one go above and beyond what many thought possible.
Valuable Partnership with Arizona Care Network
Starting a new business, especially one attempting to disrupt an industry as powerful as the U.S. healthcare system, requires strategic partnerships.  In February 2018, Solve.Care inked a huge partnership with one of the largest accountable care organizations in the United States.  This is a huge, strategic partnership for Solve.Care because ACN has a network of more than 5,500 doctors covering more than 250,000 clients.  Between this partnership, Care.Wallet for Family and Care.Wallet for Physician, Solve.Care has continued to demonstrate its ability to develop blockchain-based healthcare solutions.  It is quickly becoming a major player in the U.S. healthcare market.
Leadership
A company's leadership is an often-overlooked area when evaluating cryptocurrency projects but it's one that is essential.  Without the guidance and strategic vision from capable executives, a company often flounders about without a true identity.  Fortunately, Solve.Care is being run by someone with incredible experience in the field, Pradeep Goel.
Pradeep has 26 years of experience working in a variety of areas including technology, human services, healthcare, and finance.  He has been able to hone his leadership and managerial skills by holding various titles such as Chief Executive Officer, Chief Operations Officer, Chief Information Officer, and Chief Technology Officer.  Pradeep previously built 4 healthcare IT companies. Because of that wealth of knowledge and leadership acquired over time, Pradeep will be able to guide Solve.Care through all the challenges that start-up businesses face.
Final Thoughts
Cryptocurrency has been extremely challenging over the past year.  Without a clear direction of where things are headed, token owners will need to be more careful than ever.  Instead of chasing a quick buck, token owners need to carefully look at a project's underlying business, goals, and leadership.  After looking at Solve.Care, I firmly believe in its potential to be a long-term winner!
For the latest cryptocurrency news, join our Telegram!
Disclaimer: This article should not be taken as, and is not intended to provide, investment advice. Global Coin Report and/or its affiliates, employees, writers, and subcontractors are cryptocurrency investors and from time to time may or may not have holdings in some of the coins or tokens they cover. Please conduct your own thorough research before investing in any cryptocurrency and read our full disclaimer.
Image courtesy of Pexels
Top 4 Cryptocurrencies to Bet on in 2019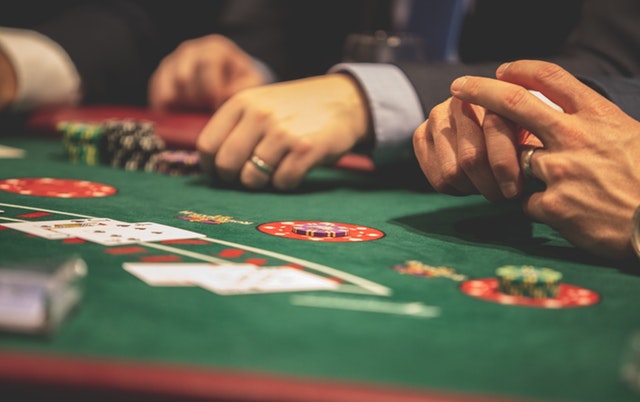 The crypto winter ended and Bitcoin is breaking through the $5000 resistance barrier and leading a general charge in bullishness among cryptocurrencies has seen more positivity in the market than ever before. However, before any talk of a crypto spring should start, we need to look at what happened during the winter.
Many different platforms were either fully released or improved upon significantly. There has been a surge of innovation and the crystallization of ideas. The market isn't just about crypto trading or bitcoin trading; it has become more about what businesses will leverage blockchain in the best way. Investors need to look at what a coin offers beyond just being a cryptocurrency. What partners does it have, what is the long term plan and is it liquid enough?
Investing in altcoins has never been a better option than right now. The volatility index shows that the market is growing without having to rely on Bitcoin. While Bitcoin still determines and up or down trend, the altcoins do not follow this trend exactly. More and more tokens and coins are surviving and thriving on their own merits rather than riding in Bitcoin's wake.
The four coins to follow are our pick for the top 4 cryptocurrencies most likely to give you substantial returns by the end of 2019.
Stellar Lumens (XLM): Cheap coin, and massive market to grow
…
2019 Will Be a Big Year for Luxcore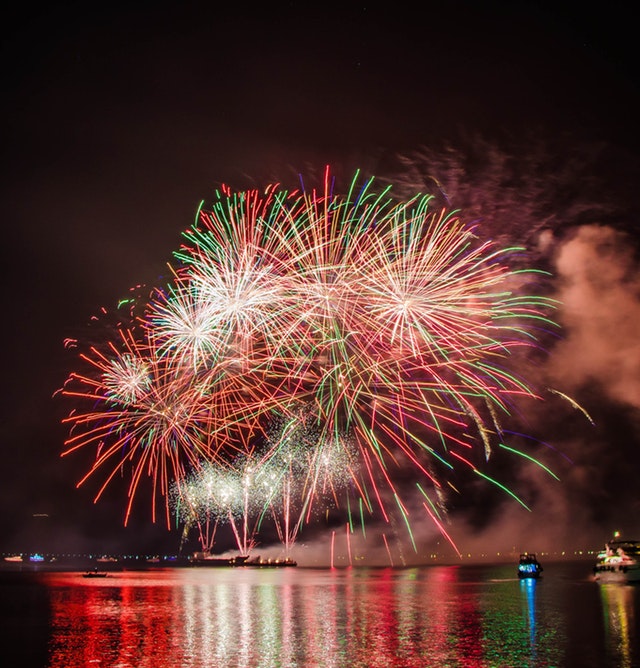 With the recent surge of Bitcoin in the last few weeks, many traders are hoping for a more profitable year than 2018.  Even if that comes to fruition, my advice over the past year remains the same.  Traders must look for companies and projects that offer blockchain solutions with real-world use and complete transparency.  One company that meets both of those requirements is Luxcore (LUX).
What is Luxcore?
Luxcore is a blockchain solutions and services ecosystem that focuses on developing security and privacy products.  The Luxcore platform utilizes the PHI2 algorithm powered blockchain to build a wide variety of product offerings.  One of the platform's primary goals is to help close the gap between regular consumers and enterprise users by introducing specific use-cases for each group of users.
Exciting Roadmap for 2019
As mentioned earlier, one of the absolute requirements of building a successful blockchain project is to be fully and completely transparent.  Luxcore certainly meets that requirement with the introduction of their most recent roadmap.
The roadmap does a great job of showing which projects are in development, how far along each project is, and the expected completion date of each project.  With this, LUX traders and potentially interested consumers can follow along and monitor the status of projects that they are especially interested in.
Since many crypto projects have inevitably disappointed the market, offering…
Can XRP Break Out of the Falling Wedge?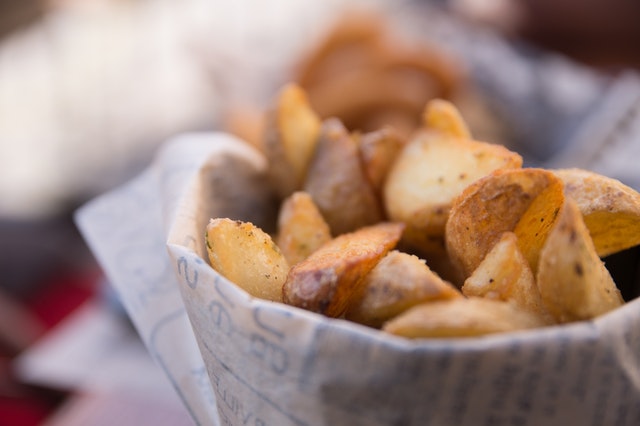 XRP is the third largest cryptocurrency by market cap, which currently sits at around $13.5 billion. The coin also has a price of $0.325316 at the time of writing, after seeing a significant price correction of 4% in the last 24 hours.
Just like many other cryptocurrencies, XRP has seen massive losses during the 2018 bear market. However, this falling wedge seems to have seen a real breakout in 2019, as the crypto winter started to let go, and a lot of coins saw significant price recoveries.
XRP's falling wedge was much more difficult to stop, which can be seen on its long-term chart. But, the recent bull runs allowed numerous cryptocurrencies to finally see growth, and XRP is definitely one of them. The charts also show that the coin's falling wedge has seen a breakout, which is an excellent thing for the future of XRP's price.
However, for the coin's price to truly turn and stay bullish, XRP needs to see larger volumes. The experts believe that this is the key for a new rally, one which would allow XRP to reach true recovery.
XRP price performance and predictions
As mentioned, XRP had struggled to start growing even when most other cryptocurrencies were drawn in a number of bull runs. While the coin has been acting the same as others until mid-February, it is clear that the…