SOLVE Token Could Be A Huge Long-Term Winner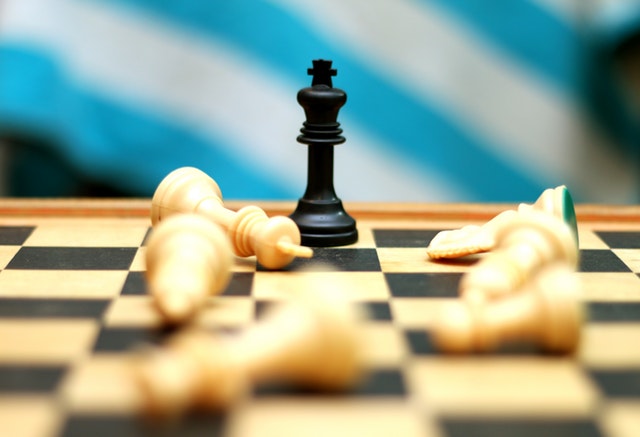 A lot of articles have been written about an altcoin apocalypse.  With so many tokens entering the market, it is inevitable that not all of them will survive.  When trying to analyze pick out the best projects, the following criteria should be used:
Very active community
Strong potential for mass adoption
Valuable partnerships
Experienced leadership
If a project scores well in at least three of the above criteria, it's a winner.  When it scores well in all four, it has the potential to be a blockbuster.  That potential blockbuster is Solve.Care.
Background
Solve.Care has developed a revolutionary platform that will significantly improve care outcomes by reducing healthcare administrative costs.  The platform will also go a long way toward eliminating a lot of the problems commonly seen within healthcare administration such as duplication, waste, abuse, and fraud.  I firmly expect Solve.Care to generate cost savings by facilitating peer-to-peer transactions that grant authority to stakeholders while empowering payers regarding cost control and oversight.
SOLVE token completed its token sale last year in May.  The company sold 350,000,000 tokens and still has 650,000,000 in its treasury.  The great news is that the token has been recently listed on both Bittrex and KuCoin, two of the largest and most trustworthy exchanges in the world.  Given the recent incidents, especially the Cryptopia hack, being on a trustworthy exchange is of paramount importance.
Active Community
I won't spend a great deal of time focusing on this as this is probably the least important of the four criteria mentioned earlier but Solve.Care is doing quite well on this front.  The company's Reddit page has over 1,300 subscribers while the Twitter handle is even more impressive with over 11,000 followers.
In addition to social media, the company appears to be generating a strong following in mainstream media.  In 2018, Solve.Care had over 5,000 media mentions, including articles in FinTech Times, Forbes, and a video interview with CNBC Arabia.
With so many projects in the crypto space, spreading awareness is imperative to success.  Solve.Care is definitely doing what's needed on this particular front.
Strong Potential for Mass Adoption
With the complexity of today's healthcare system, it is imperative for businesses to come up with new innovative ways to reduce the strain and burden faced by many of the market's participants.  Solve.Care is a win for everyone involved.
The platform puts individuals in control of their healthcare in an easy and efficient way.  Individuals can easily set appointments, share records, price shop, generate discounts, manage prescriptions, understand specific care information, make payments, and maximize benefits.  This is especially true with the launch of Care.Wallet for Family.
Care.Wallet for Family is a healthcare application that allows the user to connect to one or more Care Administration Networks (CAN) to manage their healthcare benefits and manage their health conditions.  New releases of Care.Wallet will automatically download Care.Cards for tasks such as managing prescriptions, verifying benefits, making appointments, managing disease conditions and simplifying the administrative and care coordination process.
In addition to individuals and families, Solve.Care is likely to gain mass adoption among physicians as well.  The platform strives to reduce the administrative burden, deliver better quality of care and provide for more face to face time between doctor and patient.  Because of Solve.Care, doctors will be able to show their availability, double check patients' medical coverage (including deductibles), have better access to highly accurate records, write prescriptions and coordinate with specialists and labs.  If it's one thing that doctors absolutely hate, it's wasting time on paperwork and dealing with insurance companies.  Solve.Care completely eliminates the need for that.
The company took the adoption possibility one step forward with the launch of Care.Wallet for Physician.  This solution displays provider quality data and distributes financial rewards.  Arizona Care Network will use these rewards to align providers with the mission of improving populating health at a lower total cost of care.  Care.Wallet for Physician is the first solution in history utilizing blockchain technology and digital currency (i.e. value-based payments) in the U.S. healthcare industry.  The value-based payments occur with the healthcare digital currency called Care.Coin.
With many cryptocurrency projects failing to live up to expectations, it's nice to finally see one go above and beyond what many thought possible.
Valuable Partnership with Arizona Care Network
Starting a new business, especially one attempting to disrupt an industry as powerful as the U.S. healthcare system, requires strategic partnerships.  In February 2018, Solve.Care inked a huge partnership with one of the largest accountable care organizations in the United States.  This is a huge, strategic partnership for Solve.Care because ACN has a network of more than 5,500 doctors covering more than 250,000 clients.  Between this partnership, Care.Wallet for Family and Care.Wallet for Physician, Solve.Care has continued to demonstrate its ability to develop blockchain-based healthcare solutions.  It is quickly becoming a major player in the U.S. healthcare market.
Leadership
A company's leadership is an often-overlooked area when evaluating cryptocurrency projects but it's one that is essential.  Without the guidance and strategic vision from capable executives, a company often flounders about without a true identity.  Fortunately, Solve.Care is being run by someone with incredible experience in the field, Pradeep Goel.
Pradeep has 26 years of experience working in a variety of areas including technology, human services, healthcare, and finance.  He has been able to hone his leadership and managerial skills by holding various titles such as Chief Executive Officer, Chief Operations Officer, Chief Information Officer, and Chief Technology Officer.  Pradeep previously built 4 healthcare IT companies. Because of that wealth of knowledge and leadership acquired over time, Pradeep will be able to guide Solve.Care through all the challenges that start-up businesses face.
Final Thoughts
Cryptocurrency has been extremely challenging over the past year.  Without a clear direction of where things are headed, token owners will need to be more careful than ever.  Instead of chasing a quick buck, token owners need to carefully look at a project's underlying business, goals, and leadership.  After looking at Solve.Care, I firmly believe in its potential to be a long-term winner!
For the latest cryptocurrency news, join our Telegram!
Disclaimer: This article should not be taken as, and is not intended to provide, investment advice. Global Coin Report and/or its affiliates, employees, writers, and subcontractors are cryptocurrency investors and from time to time may or may not have holdings in some of the coins or tokens they cover. Please conduct your own thorough research before investing in any cryptocurrency and read our full disclaimer.
Image courtesy of Pexels
TRON Ecosystem New Addition — CryptoDungeons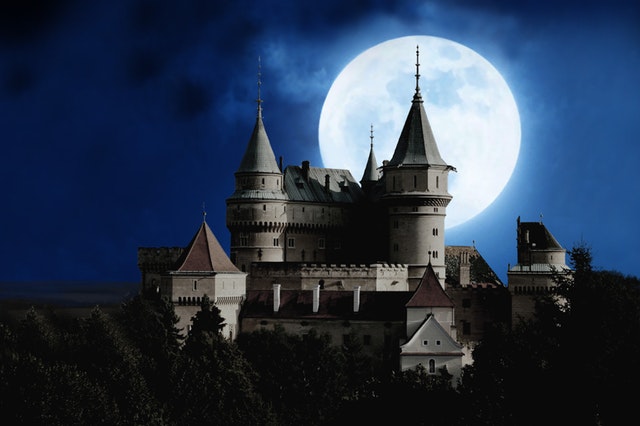 According to the recent Medium post published by TRON Arcade, a blockchain-based RPG called CryptoDungeons is to become the latest hit on the TRON blockchain.
Excited to announce our collaboration with @CryptoDungeons https://t.co/XdaJN23svi #blockchain #crypto #gaming pic.twitter.com/OVYY8lsdNK

— TRON Arcade (@TRONArcade) February 9, 2019
The announcement was published on February 8th, and it states that the CryptoDungeons TRON game is still in development. However, the team is preparing to announce a presale soon, meaning that the official launch is not far away.
About CryptoDungeons
CryptoDungeons was originally developed to be a part of Ethereum's network. However, the team has decided to bring it to TRON instead. Soon enough, the fans of the game will be able to experience its story, universe, and characters on TRON blockchain.
The game is centered around Heroes who can be bought and used for exploring dungeons, crafting various items, gathering food, and alike. The game also offers five races for players to choose from — Humans, Elves Dwarves, Orcs, and Angels. Additionally, there will also be four classes, including Warriors, Mages, Rogues, and Priests. Each class will have its own unique abilities, with the Warrior class being presented as an example. The abilities that this class features include Strike, Heavy Strike, Shield Wall, Shield Slam,…
Positive Crypto Price Trend Moves VeChain (VET)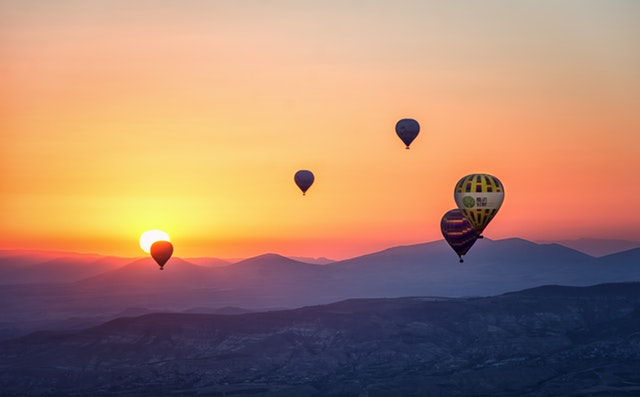 As many are likely aware of, the previous twelve months were not particularly friendly to cryptocurrencies, and there were two major market crashes since January 2018. However, it could be that investors' wishes are finally coming true, as the market is currently seeing actual gains. While there is still no certainty regarding this behavior, investors around the world are finding the current development to be quite refreshing.
One interesting development that was noticed these days is the increase of VeChain's price, which is seeing minor gains at this time.
VeChain (VET) price grows
While most cryptocurrencies experienced some extreme ups and downs during their lifetime, VeChain is usually surprisingly unaffected by the market's behavior. In fact, its price chart typically shows no major changes, and it seems pretty flat in comparison to other cryptocurrencies.
While this may be a good thing, as the lack of volatility means that the coin is more stable than most, the fact that the price is usually not affected makes the current gains that much more peculiar.
In the last 24 hours, VeChain's price has grown by 2.16%, placing its value at $0.00401120 at the time of writing. The growth is minor, and the coin's value only increased by a fraction of a cent, but this is still not typical behavior for this cryptocurrency, which attracted the attention of analysts and investors…
What to Expect from BNB, BTT, TRX, and BAT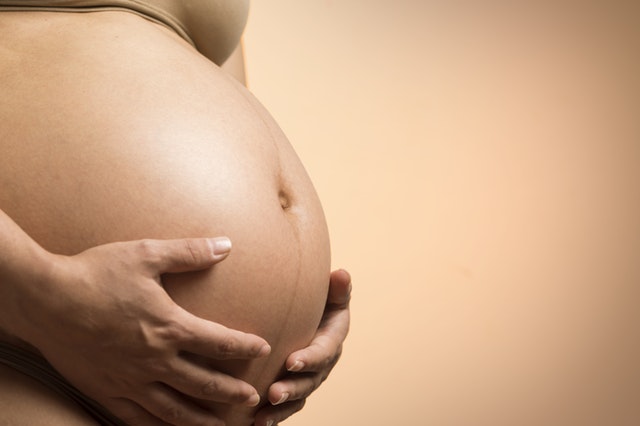 The first week of February is ending, and the crypto market remains just as volatile as ever. While many were hoping for stability, if not a rally, in the early 2019 — it has yet to arrive, as many coins are seeing drops followed by slight gains which are constantly keeping crypto traders on their toes.
However, there was a lot of activity in the wider crypto space in recent weeks, which has caused a stir in the market regarding some of the altcoins. The most talked-about coins these days appear to be Binance Coin (BNB), BitTorrent (BTT), TRON (TRX), and Basic Attention Token (BAT). With that in mind, let's review what happened, and what might that mean for the prices of these coins in the following weeks.
1) Binance Coin (BNB)
Binance Coin has seen a lot of positive activity in the last few days, and for several reasons. The BNB token is the utility coin at Binance cryptocurrency exchange, which has been performing better than most altcoins due to the fact that it was created and supported by Binance. Furthermore, it is also popular within the exchange as it provides significant discounts on trading fees.
However, the increase in activity likely came due to the return of Binance Launchpad, a project that aims to help launch new coins and allow them a decent start by exposing…