SOLVE Token Could Be A Huge Long-Term Winner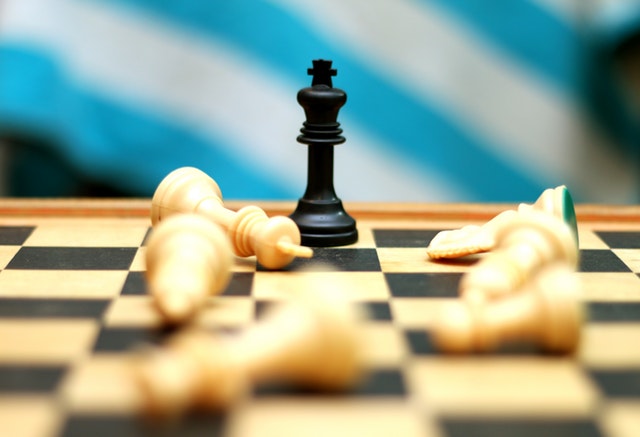 A lot of articles have been written about an altcoin apocalypse.  With so many tokens entering the market, it is inevitable that not all of them will survive.  When trying to analyze pick out the best projects, the following criteria should be used:
Very active community
Strong potential for mass adoption
Valuable partnerships
Experienced leadership
If a project scores well in at least three of the above criteria, it's a winner.  When it scores well in all four, it has the potential to be a blockbuster.  That potential blockbuster is Solve.Care.
Background
Solve.Care has developed a revolutionary platform that will significantly improve care outcomes by reducing healthcare administrative costs.  The platform will also go a long way toward eliminating a lot of the problems commonly seen within healthcare administration such as duplication, waste, abuse, and fraud.  I firmly expect Solve.Care to generate cost savings by facilitating peer-to-peer transactions that grant authority to stakeholders while empowering payers regarding cost control and oversight.
SOLVE token completed its token sale last year in May.  The company sold 350,000,000 tokens and still has 650,000,000 in its treasury.  The great news is that the token has been recently listed on both Bittrex and KuCoin, two of the largest and most trustworthy exchanges in the world.  Given the recent incidents, especially the Cryptopia hack, being on a trustworthy exchange is of paramount importance.
Active Community
I won't spend a great deal of time focusing on this as this is probably the least important of the four criteria mentioned earlier but Solve.Care is doing quite well on this front.  The company's Reddit page has over 1,300 subscribers while the Twitter handle is even more impressive with over 11,000 followers.
In addition to social media, the company appears to be generating a strong following in mainstream media.  In 2018, Solve.Care had over 5,000 media mentions, including articles in FinTech Times, Forbes, and a video interview with CNBC Arabia.
With so many projects in the crypto space, spreading awareness is imperative to success.  Solve.Care is definitely doing what's needed on this particular front.
Strong Potential for Mass Adoption
With the complexity of today's healthcare system, it is imperative for businesses to come up with new innovative ways to reduce the strain and burden faced by many of the market's participants.  Solve.Care is a win for everyone involved.
The platform puts individuals in control of their healthcare in an easy and efficient way.  Individuals can easily set appointments, share records, price shop, generate discounts, manage prescriptions, understand specific care information, make payments, and maximize benefits.  This is especially true with the launch of Care.Wallet for Family.
Care.Wallet for Family is a healthcare application that allows the user to connect to one or more Care Administration Networks (CAN) to manage their healthcare benefits and manage their health conditions.  New releases of Care.Wallet will automatically download Care.Cards for tasks such as managing prescriptions, verifying benefits, making appointments, managing disease conditions and simplifying the administrative and care coordination process.
In addition to individuals and families, Solve.Care is likely to gain mass adoption among physicians as well.  The platform strives to reduce the administrative burden, deliver better quality of care and provide for more face to face time between doctor and patient.  Because of Solve.Care, doctors will be able to show their availability, double check patients' medical coverage (including deductibles), have better access to highly accurate records, write prescriptions and coordinate with specialists and labs.  If it's one thing that doctors absolutely hate, it's wasting time on paperwork and dealing with insurance companies.  Solve.Care completely eliminates the need for that.
The company took the adoption possibility one step forward with the launch of Care.Wallet for Physician.  This solution displays provider quality data and distributes financial rewards.  Arizona Care Network will use these rewards to align providers with the mission of improving populating health at a lower total cost of care.  Care.Wallet for Physician is the first solution in history utilizing blockchain technology and digital currency (i.e. value-based payments) in the U.S. healthcare industry.  The value-based payments occur with the healthcare digital currency called Care.Coin.
With many cryptocurrency projects failing to live up to expectations, it's nice to finally see one go above and beyond what many thought possible.
Valuable Partnership with Arizona Care Network
Starting a new business, especially one attempting to disrupt an industry as powerful as the U.S. healthcare system, requires strategic partnerships.  In February 2018, Solve.Care inked a huge partnership with one of the largest accountable care organizations in the United States.  This is a huge, strategic partnership for Solve.Care because ACN has a network of more than 5,500 doctors covering more than 250,000 clients.  Between this partnership, Care.Wallet for Family and Care.Wallet for Physician, Solve.Care has continued to demonstrate its ability to develop blockchain-based healthcare solutions.  It is quickly becoming a major player in the U.S. healthcare market.
Leadership
A company's leadership is an often-overlooked area when evaluating cryptocurrency projects but it's one that is essential.  Without the guidance and strategic vision from capable executives, a company often flounders about without a true identity.  Fortunately, Solve.Care is being run by someone with incredible experience in the field, Pradeep Goel.
Pradeep has 26 years of experience working in a variety of areas including technology, human services, healthcare, and finance.  He has been able to hone his leadership and managerial skills by holding various titles such as Chief Executive Officer, Chief Operations Officer, Chief Information Officer, and Chief Technology Officer.  Pradeep previously built 4 healthcare IT companies. Because of that wealth of knowledge and leadership acquired over time, Pradeep will be able to guide Solve.Care through all the challenges that start-up businesses face.
Final Thoughts
Cryptocurrency has been extremely challenging over the past year.  Without a clear direction of where things are headed, token owners will need to be more careful than ever.  Instead of chasing a quick buck, token owners need to carefully look at a project's underlying business, goals, and leadership.  After looking at Solve.Care, I firmly believe in its potential to be a long-term winner!
For the latest cryptocurrency news, join our Telegram!
Disclaimer: This article should not be taken as, and is not intended to provide, investment advice. Global Coin Report and/or its affiliates, employees, writers, and subcontractors are cryptocurrency investors and from time to time may or may not have holdings in some of the coins or tokens they cover. Please conduct your own thorough research before investing in any cryptocurrency and read our full disclaimer.
Image courtesy of Pexels
Rewards Platform StormX Offers 50% Crypto Cashback Bonus for Thanksgiving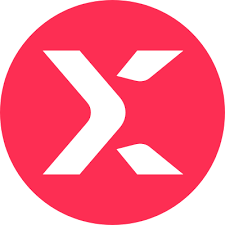 Singapore, Singapore, 23rd November, 2020, // ChainWire //
Blockchain-based rewards platform StormX has released a seasonal promotion for its award-winning Crypto Cash Back App. The promotion will allow app users to earn a 50% bonus on top of their cashback between Thanksgiving Day and Cyber Monday (November 26-30).
StormX has also introduced a brand-new staking service, allowing users to earn an additional 50% per year when they stake STMX tokens. The native ERC20 token of the StormX ecosystem, STMX has a total supply of 10 billion and is available to trade at many of the world's top exchanges, including Binance and Bittrex.
"With Bitcoin's price approaching its all-time high, interest in cryptocurrencies has renewed, though some people believe it's now too expensive to buy in," said StormX CEO and Co-Founder Simon Yu. "What we have done is create an easy way for such individuals to accumulate bitcoin, ethereum and other cryptocurrencies via everyday shopping.
"We're also excited to provide users with the ability to earn greater rewards simply by staking their tokens."
Since the StormX mobile app launched its Shop feature with over 700 stores in February 2020, some 400,000 unique users have been added to the rewards platform. StormX has also witnessed over 50% month-on-month growth for sales. The app is available for download on the App and Google Play Stores, and can be downloaded as a browser add-on from the Chrome Web…
3 Reasons Why Liquidity Dividends Protocol (LID) Will Be a Huge Winner
Since 2017, cryptocurrency has experienced both the crazy highs and the crazy lows with fortunes being made and lost overnight.  That volatility is one of the main reasons why cryptocurrency has been relatively slow to gain mass adoption.  In addition to volatility, another concern for many is the lack of security and regulation in the market.  This can be seen through the countless exchange hacks and rug pulls that seem to occur on a weekly basis.  In order for cryptocurrency to move into the next stage of maturity and bring on mass adoption, investors and users will need to feel secure knowing that their funds are safe.  One promising organization that may have the perfect solution is Liquidity Dividends Protocol (LID).
What is Liquidity Dividends Protocol?
Liquidity Dividends Protocol is an up and coming organization that provides locked liquidity services to cryptocurrency projects that launch their offerings through ERC-20 tokens.  It lets non-custodial pre-sales lock liquidity of a token in a trustless manner through Uniswap.  This locking process will prevent every investor's worst nightmare of seeing their hard-earned money disappear through "rug pull" scams that are designed to remove liquidity out of DeFi projects.
This year has seen an explosion of interest in Uniswap and DeFi projects.  Many investors have generated enormous returns on investments, but many have experienced the pain of being duped.  Below are three reasons why LID Protocol is poised to be a massive winner in…
BITTREX GLOBAL CONFIRMS FREE TRADING AND LISTING FOR TOP DEFI TOKEN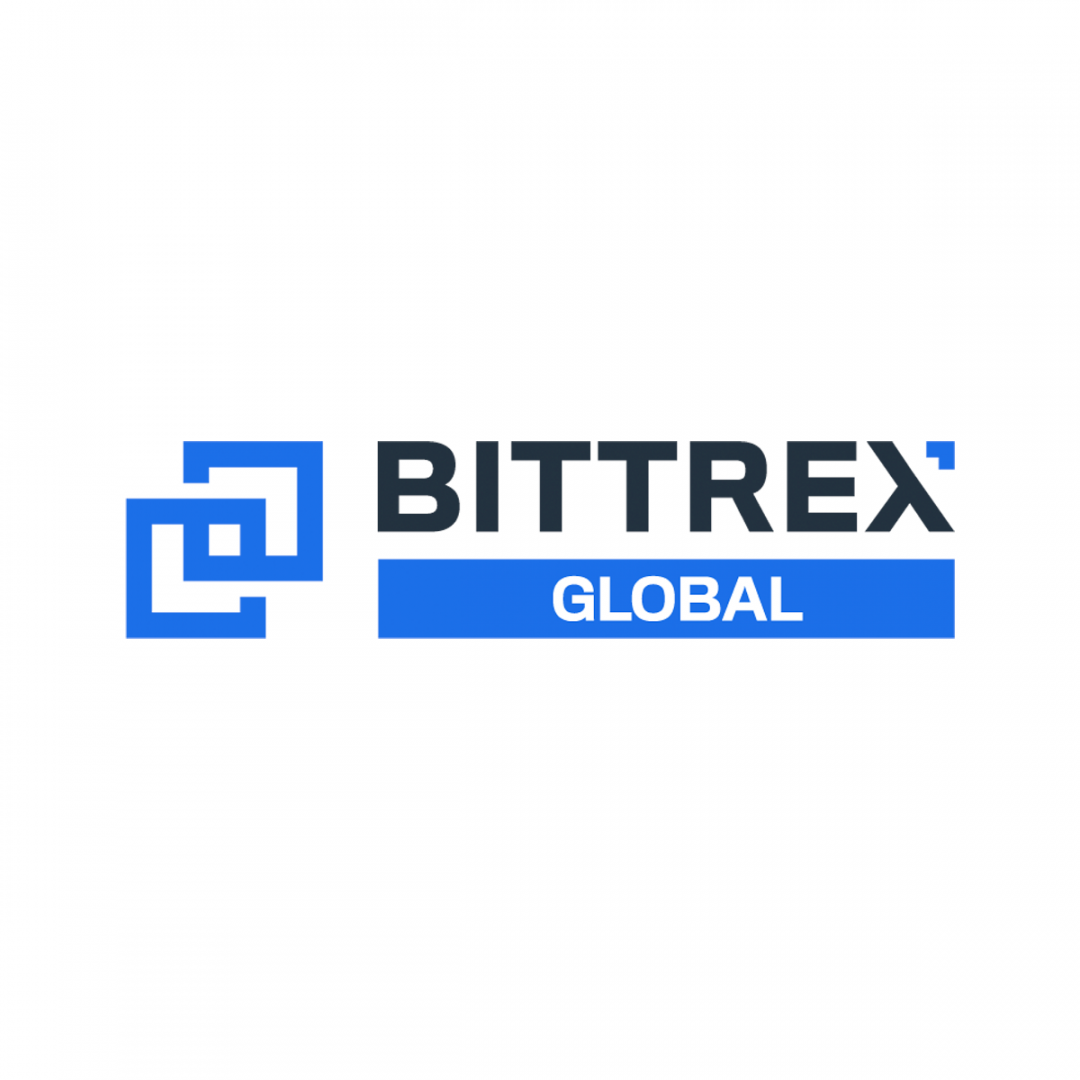 Valduz, Liechtenstein, 17th November, 2020, // ChainWire //
International cryptocurrency exchange promotes free trading and no gas fees for leading DeFi tokens
17th November 2020 — Bittrex Global GmbH. announced today 8 new DeFi tokens will be listed this week including:
UMA (UMA)
Aave (AAVE)
Balancer (BAL)
REN (REN & renBTC)
Kyber Network (KNC)
Band Protocol (BAND)
YF Link – (YFL)
Bittrex Global's users can trade all of their DeFi  tokens with no trading or gas fees until 2021. The decision to enable free trading on Bittrex Global for DeFi tokens  follows on from the 1,000% growth of the DeFi asset class over the course of 2020.
The decision to enable free transactions will see more investors enter the Blockchain Act's digital asset regulatory system, supervised by the Financial Market Authority in Liechtenstein (FMA) under the Due Diligence Act which requires traders to comply with the KYC/AML/CFT standards.
"The last year has seen huge growth in DeFi as an asset class and a number of significant milestones completed," said Bittrex Global's CEO Tom Albright. "As the asset class matures and more institutional and professional investors look at the fundamentals, we are likely to see increased demand and higher trading volumes for DeFi in 2021.
We're really excited about what we're seeing in the space and want to see these DeFi projects grow and help them build stronger platforms through increased adoption. Offering free trading fees…