What to Expect from BNB, BTT, TRX, and BAT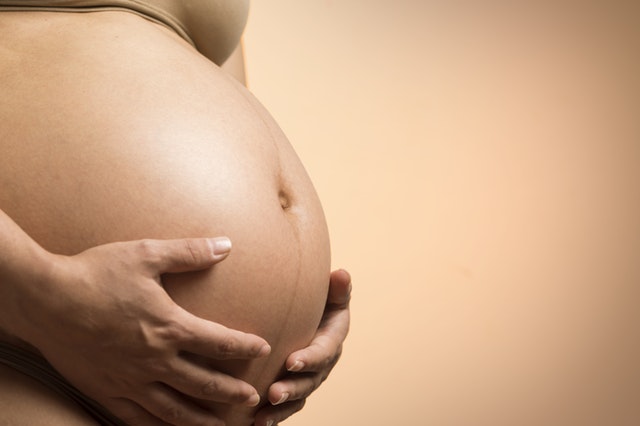 The first week of February is ending, and the crypto market remains just as volatile as ever. While many were hoping for stability, if not a rally, in the early 2019 — it has yet to arrive, as many coins are seeing drops followed by slight gains which are constantly keeping crypto traders on their toes.
However, there was a lot of activity in the wider crypto space in recent weeks, which has caused a stir in the market regarding some of the altcoins. The most talked-about coins these days appear to be Binance Coin (BNB), BitTorrent (BTT), TRON (TRX), and Basic Attention Token (BAT). With that in mind, let's review what happened, and what might that mean for the prices of these coins in the following weeks.
1) Binance Coin (BNB)
Binance Coin has seen a lot of positive activity in the last few days, and for several reasons. The BNB token is the utility coin at Binance cryptocurrency exchange, which has been performing better than most altcoins due to the fact that it was created and supported by Binance. Furthermore, it is also popular within the exchange as it provides significant discounts on trading fees.
However, the increase in activity likely came due to the return of Binance Launchpad, a project that aims to help launch new coins and allow them a decent start by exposing them to the exchange's 10 million customers. The Launchpad has been around for a long time, although it was not active in 2018 due to the bearish market and apparent death of the ICO model.
Now, the Launchpad is back in business, and since the only way to buy newly launched tokens is via BNB, the coin's usage and popularity have surged, just as its price and market cap. BNB's current price is at $8.165, while its market cap grew to $1.153 billion. As a result, the coin entered the list of top ten cryptocurrencies by market cap for the first time, shortly after the launch of TRON-based BTT. As the launchpad is preparing to hold another token sale on February 25th, offering Fetch.AI (FET), it is likely that BNB price will continue to grow in the following weeks.
2) BitTorrent (BTT)
As mentioned, BitTorrent (BTT) is TRON-based token designed to be used in the BitTorrent ecosystem. The coin was launched around 10 days ago, on January 28th, 2019, and it immediately attracted more attention than anyone would have hoped for. The entire token sale was done in under 18 minutes, and it only lasted that long due to technical issues with the platform, which could not handle the number of interested investors.
After the launch, the coin continued gaining the attention of investors, and high demand has allowed it to grow further during the first week of February. At the time of writing, the coin's price is at $0.000933, after surging by 5.50% in the last 24 hours. Meanwhile, its trading volume exceeds $222.4 million. While the coin is still way down the list when it comes to rank, currently being at the 1733rd spot, it will likely grow in the near future, as a series of airdrops has been announced. The airdrops will start on February 11th, and they will be performed occassionally until 2025.
It is expected that at least 10.1% of the coin's circulating supply will be distributed among TRX holders in the next six years. Meanwhile, due to the massive number of BitTorrent users — not all of which are interested in crypto, but a large number likely will be — the coin will have exposure like no other cryptocurrency before, which will likely allow it to advance rapidly in following weeks and months.
3) TRON (TRX)
TRON has seen a surge of its own thanks to increased interest in its ecosystem which now counts BTT. The coin has been performing rather well in the last two months, even before BTT was even announced. On December 17th, 2018, TRX started gaining value, and while this was true for a large number of altcoins at the time — the situation quickly turned around for most of them.
However, TRX was not among the unlucky ones, and its price doubled itself in the following 30 days, going from $0.017 to $0.025. At the time of writing, TRX value has gone even higher, reaching $0.026304, after a 1.66% increase, according to TradingView. The growth and development of its ecosystem — including dApps, a decentralized exchange, new tokens, and numerous other projects — is helping the coin's growth, which was significantly delayed due to the bearish market of 2018.
While TRX is likely not out of the woods yet, and the bearish grip will still affect it, so far it appears to be able to handle it, at least better than the majority of the crypto market. In the following weeks, TRX will likely continue to grow due to all the attention that its ecosystem is seeing, which might make this the perfect time to invest.
4) Basic Attention Token (BAT)
After Binance decided to openly support TRON and BitTorrent, other exchanges decided to do a similar thing with other projects. This is likely one of the reasons why the largest US-based exchange, Coinbase, launched a new venture, Coinbase EARN on February 6th. The aim of the project is to support BAT, as well as the browser that the coin is powering — Brave.
This has already had a huge impact on BAT, as the coin's price surged by 30% within hours, taking its price from $0.10 to $0.13. The coin has seen a slight increase since then, with its current price being at $0.11917 as per TradingView, but its trading volume still continues to surge, going from $4 million before the announcement to $21.2 million at the time of writing.
Thanks to Coinbase's new initiative, both Brave and BAT will receive a lot more exposure, and the educational content posted on the Coinbase Earn's page will boost the coin's adoption further. In addition, the fact that BAT does not have to be bought, but can be obtained by watching ads in Brave, or viewing educational content might bring a lot of new crypto users. This might especially attract those interested in crypto who did not want to make a real investment in the space.
The support provided by Coinbase will likely strengthen BAT's position in the crypto market, and possibly allow the coin to surge, as it sees more demand and activity.
For the latest cryptocurrency news, join our Telegram!
Disclaimer: This article should not be taken as, and is not intended to provide, investment advice. Global Coin Report and/or its affiliates, employees, writers, and subcontractors are cryptocurrency investors and from time to time may or may not have holdings in some of the coins or tokens they cover. Please conduct your own thorough research before investing in any cryptocurrency and read our full disclaimer.
Image courtesy of Pexels
TRON Ecosystem New Addition — CryptoDungeons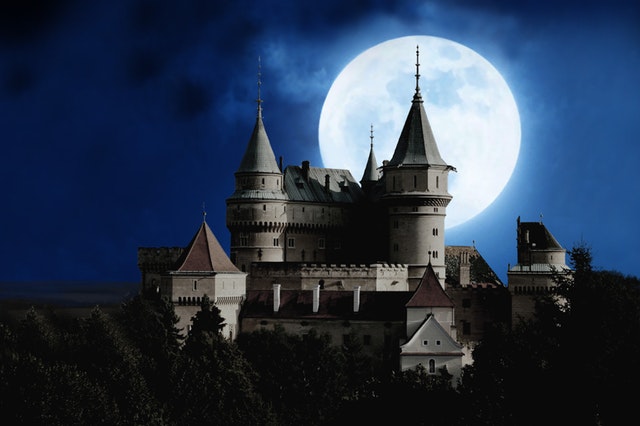 According to the recent Medium post published by TRON Arcade, a blockchain-based RPG called CryptoDungeons is to become the latest hit on the TRON blockchain.
Excited to announce our collaboration with @CryptoDungeons https://t.co/XdaJN23svi #blockchain #crypto #gaming pic.twitter.com/OVYY8lsdNK

— TRON Arcade (@TRONArcade) February 9, 2019
The announcement was published on February 8th, and it states that the CryptoDungeons TRON game is still in development. However, the team is preparing to announce a presale soon, meaning that the official launch is not far away.
About CryptoDungeons
CryptoDungeons was originally developed to be a part of Ethereum's network. However, the team has decided to bring it to TRON instead. Soon enough, the fans of the game will be able to experience its story, universe, and characters on TRON blockchain.
The game is centered around Heroes who can be bought and used for exploring dungeons, crafting various items, gathering food, and alike. The game also offers five races for players to choose from — Humans, Elves Dwarves, Orcs, and Angels. Additionally, there will also be four classes, including Warriors, Mages, Rogues, and Priests. Each class will have its own unique abilities, with the Warrior class being presented as an example. The abilities that this class features include Strike, Heavy Strike, Shield Wall, Shield Slam,…
Positive Crypto Price Trend Moves VeChain (VET)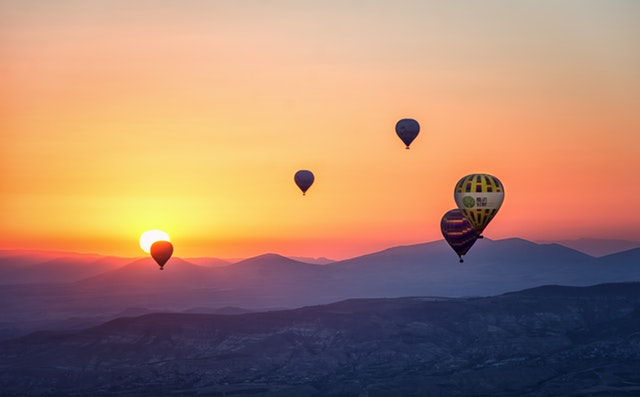 As many are likely aware of, the previous twelve months were not particularly friendly to cryptocurrencies, and there were two major market crashes since January 2018. However, it could be that investors' wishes are finally coming true, as the market is currently seeing actual gains. While there is still no certainty regarding this behavior, investors around the world are finding the current development to be quite refreshing.
One interesting development that was noticed these days is the increase of VeChain's price, which is seeing minor gains at this time.
VeChain (VET) price grows
While most cryptocurrencies experienced some extreme ups and downs during their lifetime, VeChain is usually surprisingly unaffected by the market's behavior. In fact, its price chart typically shows no major changes, and it seems pretty flat in comparison to other cryptocurrencies.
While this may be a good thing, as the lack of volatility means that the coin is more stable than most, the fact that the price is usually not affected makes the current gains that much more peculiar.
In the last 24 hours, VeChain's price has grown by 2.16%, placing its value at $0.00401120 at the time of writing. The growth is minor, and the coin's value only increased by a fraction of a cent, but this is still not typical behavior for this cryptocurrency, which attracted the attention of analysts and investors…
SOLVE Token Could Be A Huge Long-Term Winner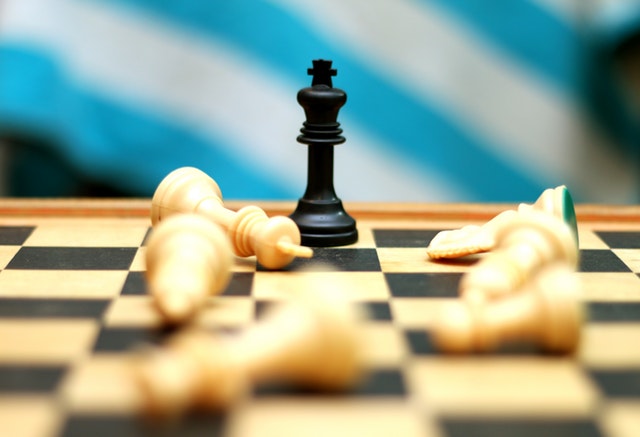 A lot of articles have been written about an altcoin apocalypse.  With so many tokens entering the market, it is inevitable that not all of them will survive.  When trying to analyze pick out the best projects, the following criteria should be used:
Very active community
Strong potential for mass adoption
Valuable partnerships
Experienced leadership
If a project scores well in at least three of the above criteria, it's a winner.  When it scores well in all four, it has the potential to be a blockbuster.  That potential blockbuster is Solve.Care.
Background
Solve.Care has developed a revolutionary platform that will significantly improve care outcomes by reducing healthcare administrative costs.  The platform will also go a long way toward eliminating a lot of the problems commonly seen within healthcare administration such as duplication, waste, abuse, and fraud.  I firmly expect Solve.Care to generate cost savings by facilitating peer-to-peer transactions that grant authority to stakeholders while empowering payers regarding cost control and oversight.
SOLVE token completed its token sale last year in May.  The company sold 350,000,000 tokens and still has 650,000,000 in its treasury.  The great news is that the token has been recently listed on both Bittrex and KuCoin, two of the largest and most trustworthy exchanges in the world.  Given the recent incidents, especially the Cryptopia hack, being on a trustworthy exchange is of paramount…