Recap: Founder of Tron (TRX)'s acquired BitTorrent creating finer Bitcoin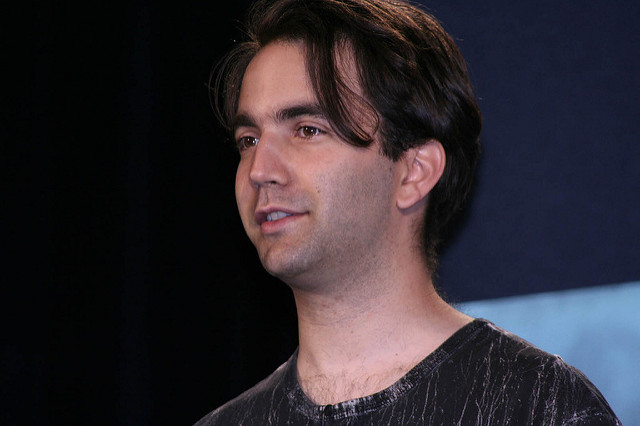 The founder of the peer-to-peer file sharing service provider that was sold to Tron (TRX) recently, BitTorrent, Bram Cohen is attached to an up and coming cryptocurrency by the name Chia.
The rumored-crypto is taunted to overthrow Bitcoin as the preferred virtual currency in the crypto market. Unlike Bitcoin, Chia does not necessitate massive amounts of power and electricity and has managed to raise more than 3 million US dollars so far without the assistance of an initial coin offering or ICO.
The funds are intended to be used in assisting the startup to develop its blockchain and digital currency that is powered by Proof of Capacity (also referred to as Proof of Space) and Proof of Time protocols.
Most blockchain technologies have Proof of Work in place of Chia's Proof of Time. According to reports from reliable sources in BitTorrent, the management plans to launch this much-awaited product in Q1 2019.
According to one of the Chia spokespersons,
"This might be the first fully compliant public offering for a crypto company."
Cohen is quoted as saying:
"The idea behind the Chia network is to make a better Bitcoin and to fix the centralization issues that have been in existence." 
Currently, as per the rough estimate, a transaction done using Bitcoin's network wastes as much power as it takes to electrify an American household for one week.
BitTorrent creator and legendary coder Bram Cohen sees this as an opportunity. The two key issues Bram sees in Bitcoin's process is the environmental impact it has and the unreliability that ascends from the few Bitcoin miners that exist with the inexpensive access to power employing outsized influence.
Brief History of BitTorrent
BitTorrent is a P2P file sharing protocol and program that has managed to use the internet to revolutionize the entertainment industry. In 2001, Bram Cohen co-founded the world largest file-sharing network and company BitTorrent Inc which owns BitTorrent software and uTorrent. And then, as we all know, the p2p firm was sold to one of the most promising crypto companies, Tron Foundation, a few months ago.
Born in 1975 in a Jewish household in New York, Bram spent his early years in Manhattan's Upper West Side, where he acquired basic computer coding skills from his father at the age of six.
Fast forward in 2001, Bram who was working at the time at MojoNation, a thriving dot.com company, quit his job to start working on BitTorrent. His first coding of BitTorrent's client implementation framework was in Python language, and the peer-to-peer file sharing company quickly gained popularity for its ability to share and host large movie and music files through the internet.
Chia Network
The Chia Platform is an American company based in San Francisco which seeks to improve the infrastructure of digital money. As a company, Chia is in the process of designing a blockchain platform that is based on proofs of time and space in line with its mission to make virtual money more decentralized, more secure, and more eco-friendly.
According to information from Chia network, the platform aims to create a functional and eco-friendly alternative to Bitcoin and at present, is hosting a competition that seeks to advance Chia's VDF also known as verifiable delay function that will assist facilitate new dawn of Bitcoin's decentralized consensus.
Unlike Bitcoin's and Ethereum's mining procedure that relies on the proofs of work that consume a lot of power and leave the mining procedure be quite centralized, Chia's "mining or farming" procedure will rely on proof of time and space in building and verifying blockchains that issue virtual currencies.
Participants taking part in the 3-month contest are tasked to develop implementations of Chia's verifiable delay function (VDF) algorithm that was released this week. The intention behind the competition is to set benchmarks for the network's security as well as its algorithm. The winner is positioned to go home with USD 100,000 worth of Bitcoin.
Bram is throwing some nice money into blockchain out of what he got by selling BitTorrent to Tron; everyone should be happy. Maybe few might not be that pleased with Cohen's decision of utilizing the money he made from Tron CEO to come and compete with them, and on top, with an intent to create an even better cryptocurrency than the market king, Bitcoin. What this the reason why he left BitTorrent quickly right after its acquisition by Tron? What do you think?
For the global insights every crypto trader must have, apply for Elite membership!
Disclaimer: This article should not be taken as, and is not intended to provide, investment advice. Global Coin Report and/or its affiliates, employees, writers, and subcontractors are cryptocurrency investors and from time to time may or may not have holdings in some of the coins or tokens they cover. Please conduct your own thorough research before investing in any cryptocurrency and read our full disclaimer.
Image courtesy of Flickr
VOLUM (VLM) Announces Commencement of Token Generation Event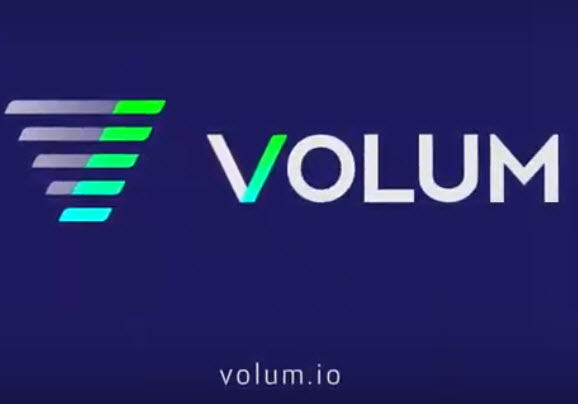 ESTONIA, May 4, 2019 – VOLUM (the "Company"), a multi-dimensional blockchain technology holding company, is thrilled to announce the commencement of the Volum (VLM) Token Generation Event ("TGE") beginning on Saturday, May 4. The VLM utility token is the native cryptocurrency powering the VOLUM supply chain and logistics management platform.
Driven by algorithmically intelligent software tailored to logistics and supply chain management, along with Internet-of-Things ("IoT") integrated functionality, and a backbone of hybrid public and consortium blockchain architecture, the platform is organized around the Volum (VLM) token. The VOLUM TGE will be managed by deploying ERC20 tokens on Ethereum Mainnet to maximize future access to cryptocurrency exchanges.
The VOLUM platform operates as a comprehensive control center for supply chain and logistics management operations. Companies who use this platform will be able to carry out a wide range of blockchain transactions including: Payments, Rewards, Purchase Orders, Legal Contracts, Regulatory Compliance, Taxation, Shipment Management, Letters of Origin, Customs Documents, Inputs/Outputs and Inventory Ordering, Delivery/Parcel Tracking, IoT Monitoring and Reporting, Big Data Analytics, and Inputs and End-Product Tracking/Traceability.
"The total addressable market for a blockchain-based supply chain solution is nearly $54 trillion globally, with the majority of the world's workers playing some part of this equation" noted Arnaldo A. Detrés, CEO of Bengala Technologies, LLC, the principle blockchain developer working to build the VOLUM platform. "However, blockchain solutions have been unable to…
How to Secure Yourself in Relation to Bitcoin: Top VPN Services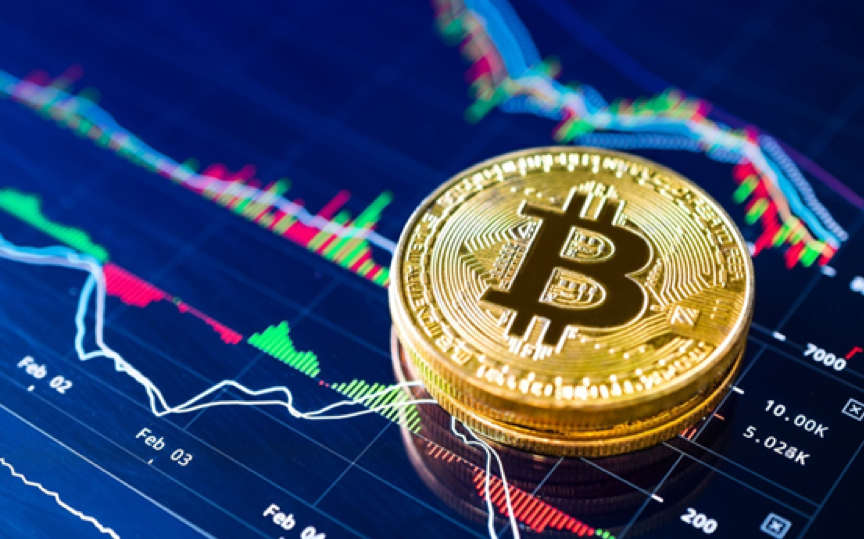 Nowadays, more frequently people opt to use cryptocurrency such as Bitcoin while dealing with financial transactions for its convenience, so its increasing prevalence isn't round-of-the-mill phenomenon but still, its users need to create fully protected cooltechzone to secure their data.
Recently, a great abundance of VPNs have started to accept it as a way of payment and it definitely makes sense: one buys VPN to retain anonymity on the Web, so why not to use the privacy-focused payment method? Paying for a VPN service with Bitcoins or any other cryptocurrency secures personal data from curious eyes leaving no traces.
What is a VPN?
Virtual Private Network (VPN) is generally presented by the group of linked to each other computers via the Internet. VPN boosts protection and provides a high level of anonymity to all types of Internet connections.
Security
While the connection to the ordinary Wi-Fi networks, a user usually gets access to the Internet directly, thus he becomes vulnerable to the hackers and the malware attempting to steal his personal data. On the other hand, applying VPN one transmits and gets data in encrypted form which makes it protected.
Anonymity
Generally, isn't hard to trace an Ip-address of any user and to identify his location with sufficient accuracy. With the help of VPN, the attacker will only get the address of the removed computer. Undoubtedly, the safeguard…
Is it legal to gamble in Bitcoin casino?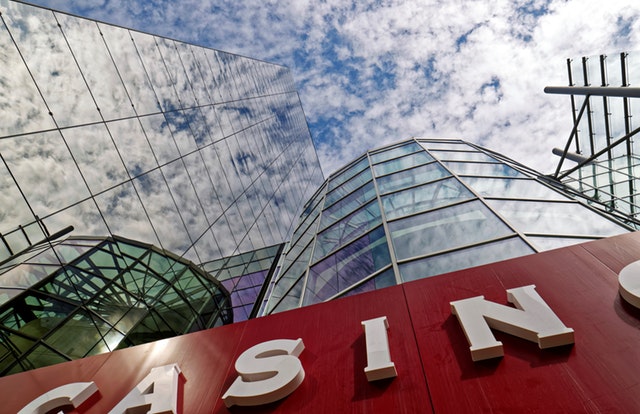 Bitcoin entered the world in 2009 and immediately begun a revolution on the cryptocurrency market. Presently, there are more than 700 different digital currencies, but Bitcoin still remains the most used one. However, despite the large business activity around Bitcoin, there is still no international legal law to regulate it.
Key facts on Legality in Bitcoin casinos
Laws and obligations concerning online gambling legislation vary from country to country. There are many jurisdictions that can issue gambling licenses to online casinos. But, these licenses are issued only after the online casino business meets the requirements of the chosen jurisdiction.
The necessity of Gambling License for Bitcoin casinos
In order to make it clean and clear, a reliable online casino will obtain an online gambling license. Among other things, it allows running a legal activity and assures the casino operator's trustworthy behavior, fair gaming policy and transparency in business operations and gaming software offered to customers. A representative of this kind of casino, such as FortuneJack for example, will have good reviews and reputation, and stable business that is constantly growing and expanding throughout the years. You can also feel the stability by checking the website, and important details such as casino withdrawal time and the number of games offered for playing, as you can examine on Fortunejack.
There is a difference between Bitcoin and Bitcoin gambling legality. There are countries…