Tron (TRX) surges by 6% while the whole market stays calm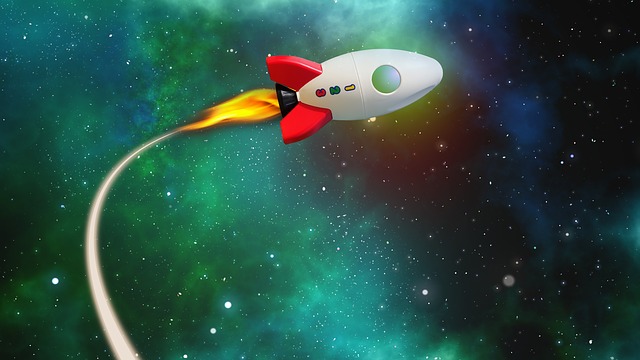 Thursday, 4th October saw a mixed crypto market with some of the coins still caught-up in the bearish atmosphere while others are staying calm. Despite the boring market trends, some cryptocurrencies have seen surprise spikes. Talking about the top 15 digital coins, only Tron (TRX) is enjoying an accountable price increase today.
At the press time, Tron (TRX) shows a spike of 6% in the last 24 hours. The only other cryptocurrency accompanying it is EOS after surging by 2.47%. In comparison, EOS is moving up at a meager rate, and the only name that market can hear right now is TRX.
Tron has not shown a price increase in the last 24 hours only, but its last seven days average shows green numbers too. Talking about 7-day average, TRX has the second best being 2.63% in green after Binance Coin's 3.41% (BNB is up by only 0.33% taking the last 24 hours in account). At the time of writing, Tron (TRX) trades at $0.02269 with a market cap of $1,498,620,309.
Tron's claim to the fame is its aim of decentralizing the whole internet as its primary objective. The company's USP is that it aims to make content creators reach their audiences and get paid directly, without any mediators like Youtube.
Over the last few months, Tron has been in the news (quite a lot) with numerous projects and announcements being tied to the blockchain company. It won't be wrong to say that Tron has been the 'center of inclination' in the crypto-universe for the last few months. The MainNet launch, blockchain upgrade, token migration, BitTorrent acquisition and constant listings on top exchanges have played an excellent role in the growth of  Tron (TRX).
The latest spike in the price of cryptocurrency is believed to have come from the success announcement of uTorrent Web, a service that Tron Foundation launched just about a month ago post their BitTorrent purchase.
The CEO of the company, Justin Sun, took to Twitter today where he announced the initial success of the uTorrent web. Mr. Sun affirmed that the service has reached 1000K daily active users already, which indeed is a great achievement given that it is merely a month of age.
µTorrent Web already surpassed 1,000,000 daily active users! This new product officially launched a month ago offers a #streaming and torrenting experience. You can download the #Windows version here https://t.co/Gs6XglgUrG
Mac version in the works, stay tuned 😉 https://t.co/UTiMH30G5r

— Justin Sun (@justinsuntron) October 4, 2018
Apart from the uTorrent web success, another potential lifter for recent TRX price is the fact that Bitfinex announced fiat expansion for the cryptocurrency today, too. The newly added fiat pairs by the exchange include TRX/EUR, TRX/JPY, and TRX/GBP. Bitfinex tweeted:
We are pleased to announce the addition of $JPY, $GBP and $EUR pairs to TRON (TRX).

With the addition of the above fiat markets, it is our continued aim to improve digital asset market liquidity and stability.https://t.co/6WhfLsd33b @Tronfoundation $TRX pic.twitter.com/E13LrJrjeC

— Bitfinex (@bitfinex) October 4, 2018
Subsequently, Exodus, a widely-used crypto wallet announced its support for the TRX mainnet just yesterday. Thanks to the recent Exodus support, users can now exchange the cryptocurrency with almost fifty assets directly. Some of them include DGB, XLM, OMG, XRP, BTC, and ETH.
Good news thks for your hard work 😊

— tape (@Taptempo3280) October 4, 2018
TRX also caused a stir in the crypto sphere when Binance announced tron trading competition.
For the global insights every crypto trader must have, apply for Elite membership!
Disclaimer: This article should not be taken as, and is not intended to provide, investment advice. Global Coin Report and/or its affiliates, employees, writers, and subcontractors are cryptocurrency investors and from time to time may or may not have holdings in some of the coins or tokens they cover. Please conduct your own thorough research before investing in any cryptocurrency and read our full disclaimer.
Image courtesy of Geralt/Pixabay
STEEMIT Running Out Of STEAM?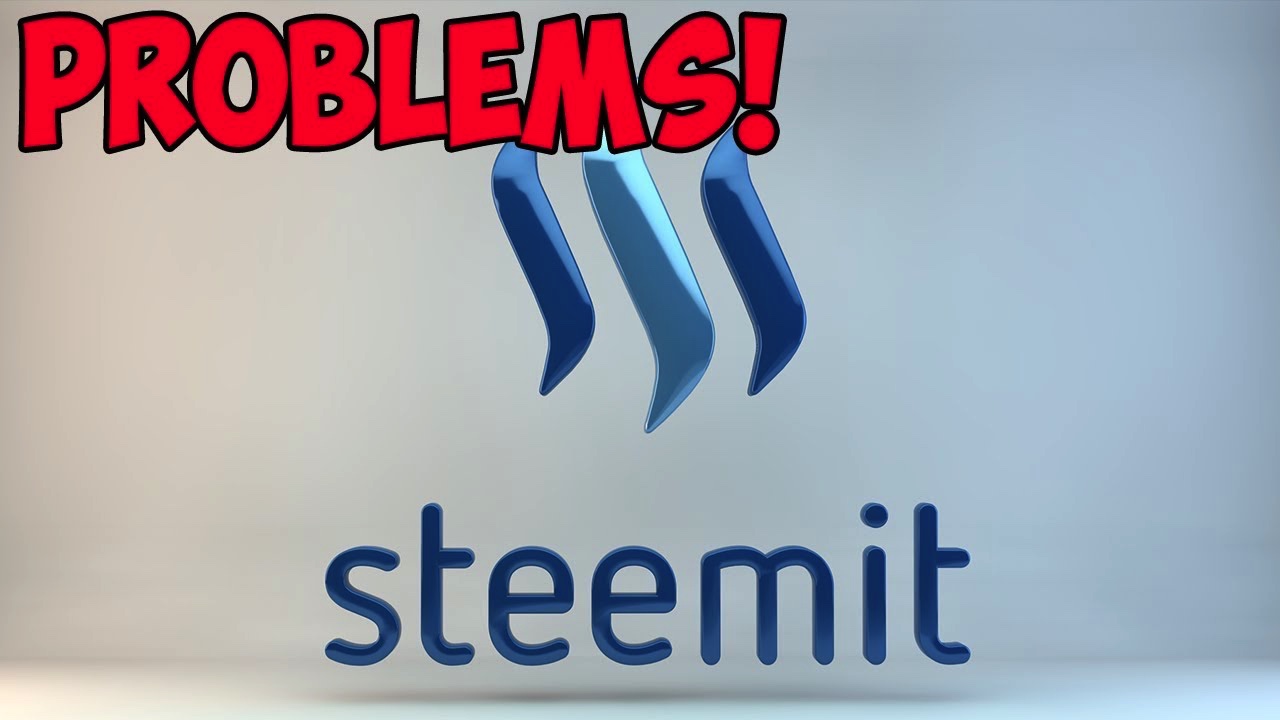 Has Steemit seen its glory days run dry? There have been many rumors that the CEO Ned Scott has pushed the company to the blockchain focus that he forgot about Steem being a social media platform. Now, these are just things some of the former employees have been heard saying, but it is a rather interesting take as to what is going on. Give the following video a watch where I break down what is happening with Steem. I also give my thoughts on what may happen to other large ICOs and how we may see this trend continue as we have seen with ConsenSys laying off 10% of their workforce.
If the big name projects are starting to do this will it also have a trickle-down effect on other ICO's which have no products and are running out of cash? I definitely think so, and I also see this negatively affecting Ethereum for the mid-term. The question many have been asking is just how long can the bottom 1800 projects last with the current market conditions? How many ICOs did not liquidate their Ethereum and now are stuck with 1/10th the cash flow or more in some cases, how will they pay to continue operations? What about the growing number of projects laying off employees like in our current case? The question that bares in mind…
The Three Biggest Problems with Crypto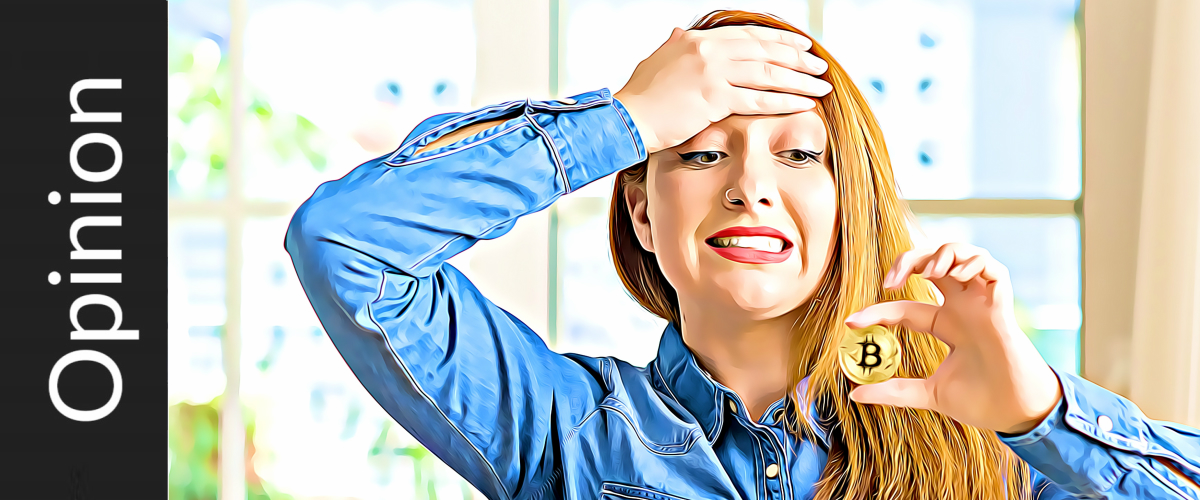 In this bear market, everybody's asking the same questions. Why is Bitcoin falling? When will the market turn around? Is this the end of the crypto boom?
However, before we can answer questions like these, we need to step back and do an honest appraisal of where our industry stands and what is really holding it back. Despite its growing popularity, cryptocurrency still struggles to gain mainstream appeal. While crypto has managed to distance itself from the early days, when it was used to buy illegal goods online, the currency still conjures up negative feelings for a lot of people unfamiliar with the technology — and all too often, for good reasons.
Cryptocurrency is still relatively new, which means that many casual users are still exploring different ways to use crypto in their day-to-day lives. Unfortunately, this lack of knowledge leaves a lot of users vulnerable to scammers seeking to take advantage of their ignorance and inexperience.
We've contacted various types of people within the crypto community, surveying newbies, traders, investors, and professionals, asking what the biggest problems in crypto are. We found there to be three major problems holding the industry back:
Scammers
Failed projects
Immature technology
Who hasn't been scammed at least once?
The crypto community is…
A lot of people are wondering if the whole crypto phenomenon is nothing else but a bubble. We'd say it would be a fair question except that these people asking it have been skeptics from the very beginning, so they're not really assessing the market on its own right and performance but just singing the same old song.
We believe that the current market conditions do not justify the notion of crypto as a bubble and we'll explain to you why.
First, we start by reviewing a bit of market dynamics. Every market, every asset, every currency develops in cycles that repeat over time. Each cycle is comprised of four different stages called "phases":
Stealth
Awareness
Mania
Blowoff
It all starts at Stealth. A new stock, asset, or cryptocurrency hits the market. Nobody knows anything about it so nobody pays any attention to it or tries to buy it. The price is slow and it stays very much the same until the market becomes aware it's there. Hence the name for the following phase.
As the market realizes this new thing exists it starts to pay attention to it and to buy it, so it takes off, the price rises steadily until it faces its first sell-off. The price drops a little. Then something else happens. The media pays, at last, attention to this hypothetical coin or stock and it creates enthusiasm in the market. We're…