SyncFab Boosts Aerospace Division While Strengthening MFG Token Utility
Manufacturing blockchain company SyncFab has been selected as an official showcase solution finalist for the United States Air Force AFWERX program, the company announced this week. AFWERX is a community of innovators devoted to creating a faster and smarter US Air Force. SyncFab showcased its technology enabling agile manufacturing and reverse engineering of mission-critical component parts. 
Additionally, Jason Smith, a veteran in the aerospace industry, joined the SyncFab team recently.  Smith possesses a tremendous knowledge of the industry, having worked with L3 Vertex Aerospace, the United States Air Force, commercial airlines, and government agencies to uncover business opportunities for engineering, maintenance, and repair services. 
SyncFab's advisory board has also welcomed Urs Breitmeirer, former group CEO RUAG Swiss Aerospace Defense CO to boost the blockchain adoption strategy. 67% of space and aerospace executives anticipate the combination of blockchain distributed ledger technology, AI, XR, and quantum computing will have a transformational impact on their organization as reported by Accenture. With thousands of suppliers responsible for delivering advanced and innovative components or materials to Tier 1 suppliers and OEMs, supply chain and logistics have long been critical to the success of every major aerospace and defense program, SyncFab team stated.
This substantial reinforcement of the core team at SyncFab is expected to help boost the aerospace industry key players' activity on SyncFab's smart manufacturing, blockchain-based platform, which features incentivized parts procurement.  Access to the SyncFab platform and RFQ submission is performed with the purchase of MFG Tokens.  The MFG Token allows parts buyers to receive fast and high-quality quotes directly from manufacturers and then to complete each purchase.  The platform stores all information about each RFQ and the history of all transactions.  All transactions are done automatically through Ethereum based smart contracts.
One of the most interesting features of the MFG Token within the Smart MFG Tech and SyncFab partnership ecosystem is that it allows RFQ bidding parties to be partially compensated for their efforts even if they do not win the contract – they receive some MFGs for participating. This system is the key to answering the industry's call for resilient supply chain solution requests in an environment of accelerating supply chain disruptions breaking down longstanding just in time manufacturing models. The supply chain is strengthened effectively through SyncFab's supplier response incentivation mechanism which is tied to the blockchain. Consequently, traditional suppliers are enticed to participate more in the development of the blockchain ecosystem, an industry that has so far been dominated by fintech players. 
In December of 2019, SyncFab announced that it upgraded its MFG Wallet for ERC721 smooth fintech transaction integration.  The 3rd version of the MFG wallet began to support SyncFab's newly created MFGPRT token, which is an NFT ERC721 token.  These types of tokens are unique and are not interchangeable, unlike ERC20 tokens.  Users can now store both ERC20 and ERC721 tokens in the same wallet.
The latest features of the MFG Wallet allow manufacturing buyers to have transactions written over the Ethereum Blockchain, deposit MFG ERC20 tokens from any 3rds party wallet, such as MetaMask or MyEtherWallet, reverse this process, and much more.                     
Most recently, SyncFab CEO Jeremy Goodwin was included in the Forbes analysis of  managing remote teams for success in the new era of "work from anywhere." Goodwin was also quoted in a Sage article discussing supply chain resilience: "There is a complex web in these supply chains because of a tiered structure and intermediaries between manufacturer and suppliers as well as layers of quality controls, and annual inspections which are industry standard."  
Recent efforts of SyncFab to attract additional talent, as well as the increased focus from partner Smart MFG Tech to craft new DeFi driven supplier incentive programs and expand new partnerships while SyncFab continues implementing the tech buildout and push for adoption of supplier incentive programs on the blockchain, solidify the company's position in the marketplace and allow SyncFab to contribute greatly to the supply chain restoration during the post-pandemic recovery.       
Elon Musk Advises Crypto Users To Secure Their Crypto Keys Properly
The crypto community has not gotten over the fact that the world's richest man has now invested in Bitcoin and has been pretty active in the industry.
However, the community is now receiving security tips for storing cryptocurrencies from Tesla's chief executive officer. While pointing the security of cryptocurrencies, Tesla also criticized Freewallet app, a crypto wallet for its slack in security.
He also added that crypto investors should not bother doing business with wallets that don't provide them with private keys.
Users should store their private keys
The unique way cryptocurrencies are stored makes them not redeemable when the keys are lost. Whether the holder stores them with third-party custodians or exchanges, the owner can only claim them when they provide keys to the crypto funds.
That makes securing the keys the most important thing when dealing with cryptocurrencies. As a result, selecting the safest hot or cold wallet is a priority if users want to keep their crypto investments safe.
Elon Musk has come out to advise investors to always store their private keys personally. For a company to receive the attention of the world's richest man is something to take advantage of to grow. However, FreewalletApp's short conversation with Musk is a sort of negative publicity to them.
After the company engaged with Musk about a Dogecoin-related post, the Tesla founder pointed out faults with the firm.
He advised digital asset investors to stay…
Bitcoin Surges After Tesla Bought $1.5 Billion Worth of BTC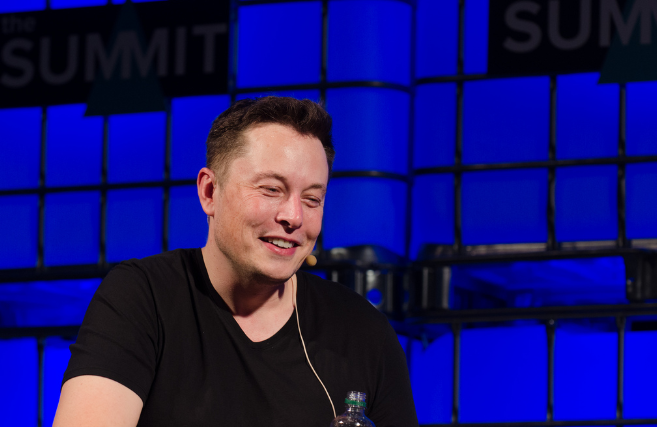 The sudden rise of Bitcoin has been connected to the decision taken by the Tesla electric car company to buy $1.5 billion worth of Bitcoin.
The company explained in a filing with the Securities and Exchange Commission (SEC) that it bought Bitcoin to diversify its cash returns and more flexibility.
Musk's Tweets also impacted Dogecoin's price
Tesla also added that it will start accepting Bitcoin payments for all its products, although this will be based on a limited basis and applicable laws. If the company concludes and starts accepting cryptocurrency, it will make it the first major car manufacturer to accept Bitcoin payments. The company's founder and Chief Executive Officer Elon Musk has developed an interest in Bitcoin and cryptocurrencies.
He has been tweeting severally about the viability of the Dogecoin (DOGE), which doesn't have an important market value attached to it.
ur welcome pic.twitter.com/e2KF57KLxb

— Elon Musk (@elonmusk) February 4, 2021
Few hours after endorsing Dogecoin, the cryptocurrency rose by an impressive 50%. But regulatory authorities are still concerned about the risks in cryptocurrency investments, with several regulatory bodies warning traders and investors they could lose all their money from crypto investments.
But for Tesla, the company decides to diversify its funds and increased its cash returns. However, Tesla also warned investors about the volatility of Bitcoin's price in its SEC filing. According to the SEC…
Partnership Between Bridge Mutual & AllianceBlock Announced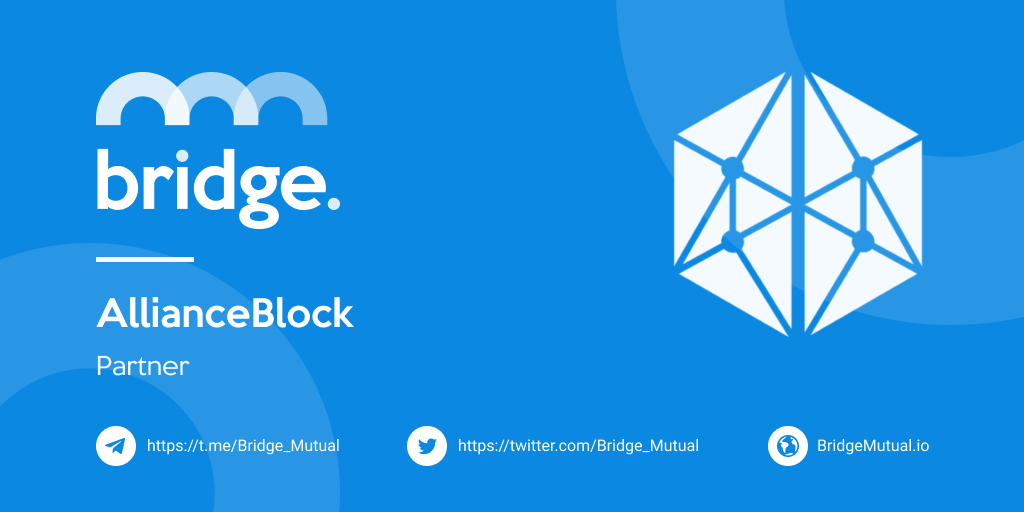 Decentralized peer-to-peer discretionary digital asset coverage platform Bridge Mutual has announced a partnership with AllianceBlock. AllianceBlock is a decentralized, blockchain-agnostic layer 2 protocol bridging decentralized finance with traditional finance. The partnership will allow AllianceBlock and Bridge Mutual to provide traditional investors with a protected bridge to DeFi through decentralized coverage. 
"Discretionary coverage is a very important part of our ecosystem, so we are excited to partner with Bridge Mutual and leverage each other's technologies," says Rachid Ajaja, CEO of AllianceBlock. "We look forward to building an ecosystem where all participants have access to the best products while mitigating the ever-present risk of smart contract failure, hacks, and the resultant loss of collateral value."
In 2020, as much as $200 million worth of digital assets was lost in attacks on major digital asset services. Bridge Mutual's platform gives users the option to purchase and provide discretionary coverage, reducing investors' risk of losing funds because of theft, exchange hacks, stablecoin price crashes, exploited contracts, and other vulnerabilities in digital assets. 
By using Alliance Block's multi-pair liquidity mining platform, Bridge Mutual will be able to offer BMI token holders instant liquidity through staking and high APY rewards for a variety of pairs. Once integrated into AllianceBlock's P2P lending platform, Bridge mutual will be able to provide coverage to investors. Additionally, Bridge Mutual is working towards…