The Stability is Here: USD Tether Comes to 1xBit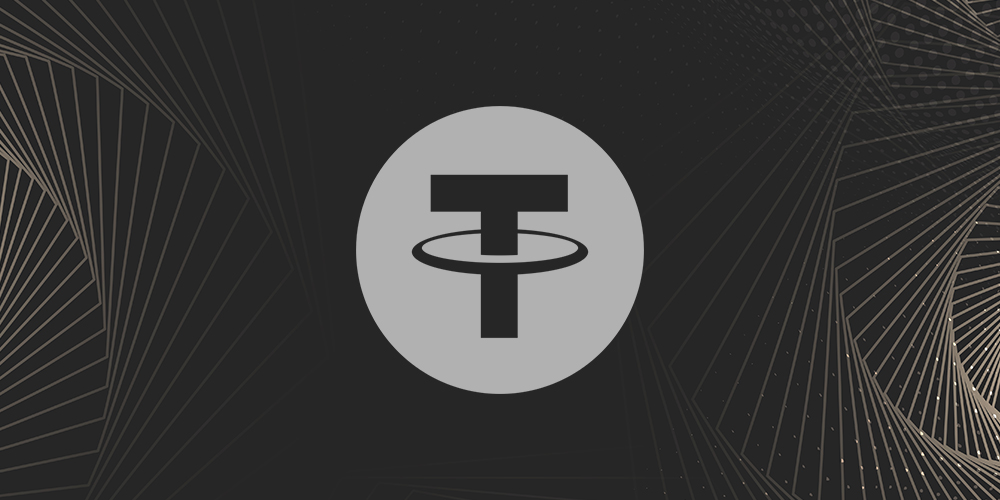 Cryptocurrencies have been stirring the interest of the general public for the last several years, mostly because of the wild price swings that yielded massive profits for the dextrous speculators. The unprecedented level of security, almost complete non-traceability, superior speed of transactions, and substantially lowers fees are among the factors that facilitated the embracement of cryptocurrencies by the millions around the globe.
But on the flip side, high volatility, inherent to digital currencies, has oftentimes dissuaded traditional investors, traders, and common users from entering the space. However, things have changed after the emergence of stablecoins, the type of cryptocurrencies explicitly designed to provide holders with a hedge against severe volatility, thanks to their direct binding to the so-called "stable" class of assets or commodities. Those assets come in the form of the traditional fiat currencies (USD, EUR, CNY) or the traded commodities (gold and other precious metals, crude oil, rubber). Over a short period of time, stablecoins became a cog in the crypto machine, with one coin currently dominating this niche.
USD Tether: stability amidst the total volatility
Similar to Bitcoin, the dominance of which has already surpassed the 70% mark, USD Tether (USDT) currently holds the upper hand among the peers. The idea concerning the issuance of a cryptocurrency that would be pegged to the US dollar, along with a basket of other traditional currencies, to provide the much-needed stability began circulating in 2012, after the publication of a whitepaper that described Mastercoin, the predecessor of Tether.
The official issuance of Tether occurred in 2014, under the auspices of Tether Limited, the Hong Kong-based company founded by a group of well-known digital entrepreneurs. The currency itself had initially been realized on the Bitcoin blockchain through the Omni Layer Protocol, though in 2017, Tether began making a gradual switch to Ethereum and its ERC-20 standard for tokens.
It took Tether only five years to acquire a dominant position among other stablecoins, similar to the one that Bitcoin has overs alts, which translated to the 6th place in the Top 10 cryptocurrency rank with the overall capitalization of $4 billion. The emergence of USDT allowed merchants and traders to leverage against the volatility of cryptocurrencies and even bypass the bans on crypto/fiat trading, like the one imposed by the Chinese government, as well as other banking restrictions.
As of now, USDT provides for the enormous volume of crypto trading activity, with over 75% of all Bitcoin trades are being made against this stablecoin. Moreover, Tether Foundation declared the intention to launch a new stablecoin CNHT, pegged to the Chinese yuan allocated in the offshore account to evade the governmental restraints. But the useful properties of USDT are not limited to trading and cross-border remittances. It can be used as a stable store of value, a loan instrument, and as a means of online betting.
1xBit welcomes USDT
Cryptocurrencies had already established a strong foothold in the gambling industry, having become a bedrock for the crypto-only platforms, such as 1xBit, which accepts more than 30 digital currencies, including USDT. By introducing Tether as the new deposit & withdrawal method, 1xBit shows its devotion to serving the needs of holders of all cryptocurrencies, including stablecoins.
So, if instead of a complicated crypto trading, you feel more competent at betting on sports or playing online casino games, there is no better way to multiply your USDT capital than joining 1xBit. The registration is fully anonymous and requires only one click. Moreover, all newly registered users who deposit the equivalent of 5mBTC in USDT become eligible for a welcome bonus of up to 7 BTC. Gambling with USDT gives you peace of mind that its price will remain unchanged while you wait for the end of a sports game or a gambling session. Finally, the much-needed stability has arrived at the crypto gambling space!
Revealed: The Mental Skills Required to Be a Successful Trader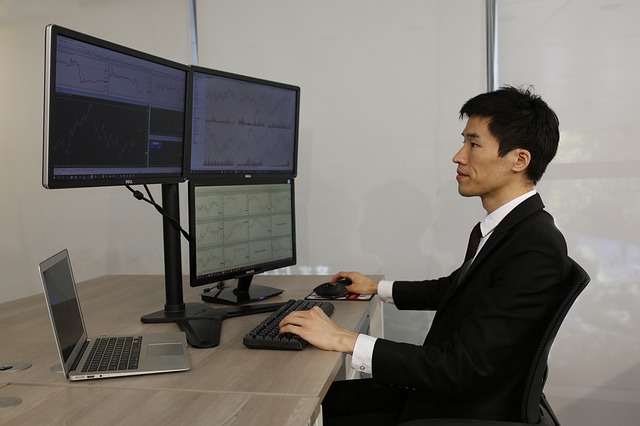 The world of financial trading, be it investing in cryptocurrencies on the market or trading stocks, can be an unforgiving one. Only the very best are able to rise to the top and turn their trading regimen into a seven-figure income, meaning that total dedication to your craft is a prerequisite. Ask any successful trader, and they'll tell you that having the right mindset is the key to success.
A clear mind with laser-sharp focus and serious endurance will be able to see the bigger picture, spot the most profitable trades, keep track of the market, reduce risk, and compete with the best of the Wall Street pros. In many ways, successful trading is a lot like being a successful poker player.
You need to be able to play the long game, make the most of your luck, and know exactly when to strike to become a high roller. All of these require a strong arsenal of mental skills. Here are the mental skills you need to build in order to become a successful trader.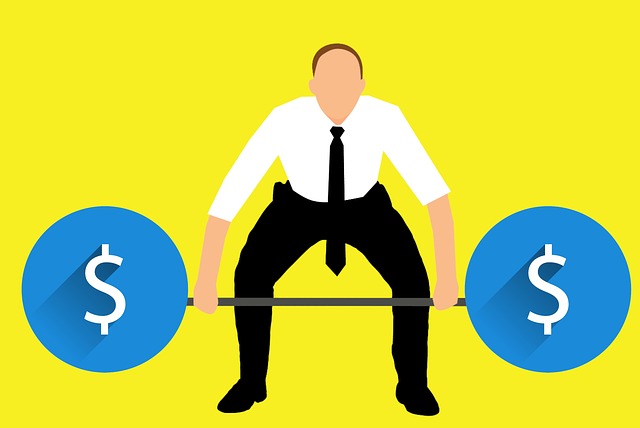 Source: Pixabay 
Caption: Successful trading in the financial market requires mental strength, resilience, and endurance. 
…
Why is Crypto Futures Trading So Easy Today?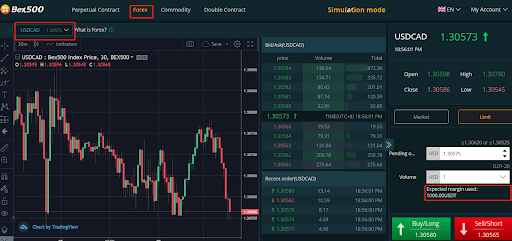 -One-on-one interview with CEO of BEX500
Bitcoin futures trading is the most efficient way to engage yourself in bitcoin market without having to acknowledge the ownership and storage responsibilities.
Some users say, crypto futures trading has never been easier with BEX500 exchange.
Can we trust BEX500 with our bitcoin? Today, we invited Anna Myshustina (Anna), CEO of BEX500 to dig more into that.

Q: hey, Anna, thank you for joining us. You were a successful trader in futures and options, what motivated your innovation in crypto industry?
Anna: My pleasure. I have been in derivatives for 8 years. As a trader, I found many crypto futures exchanges too complicated for beginners, but not efficient for the experienced.
So, we'd like to make a change. We are the first crypto exchange to introduce [ONE Account for Live & Demo]. You can login https://www.bex500.com and register for once and for all, and it will be for both live & demo trading.
While, traders in other competitors are still forced to login live and demo with 2 different accounts in 2 addresses for "live" and "testnet".
Continue Reading
Cryptocurrency, Online Gambling, and Regulation: One of the Three Can't Stay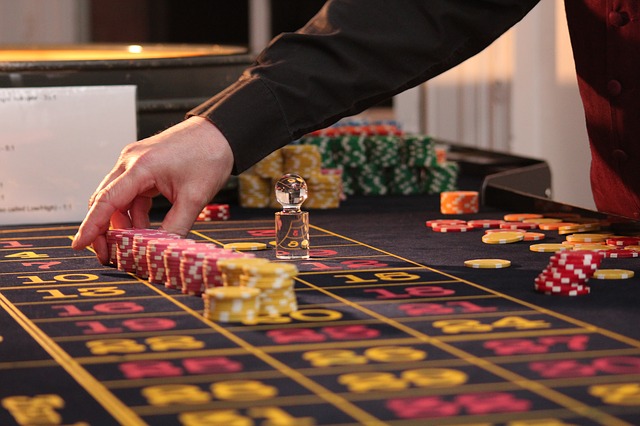 To say that cryptocurrency is disrupting the world of technology and finance is an understatement. Ever since they arrived on the scene in 2009, they've been geared toward forever changing the fintech landscape for good.
One of the main reasons the technology proved to be so revolutionary was blockchain — the backbone of most cryptocurrencies. Blockchain is the digital ledger that provides full transparency and immutability of data, all the while eschewing any kind of third-party authority meddling. These attributes can lend themselves quite handily in a whole series of industries.
But increasing regulation of cryptocurrency may lead to it no longer proving useful to particular niches. One of these endangered industries is online gambling, which could suffer tremendously from heavily regulated cryptos.
How Cryptocurrency Helps Online Gambling
Online gambling happens to be one of many that would (and does) benefit from integrating cryptocurrency. Gambling happens to be illegal in many countries, and the people there cannot access online gambling either, even though it specifically remains unaddressed by most legislation. They had no channels with which to finance casinos they wish to play in, seeing that banks or other financial services don't want to interfere when there's a chance of legal repercussions.
But cryptocurrency enabled casinos to accept players that had no alternative with which to engage…