The Stability is Here: USD Tether Comes to 1xBit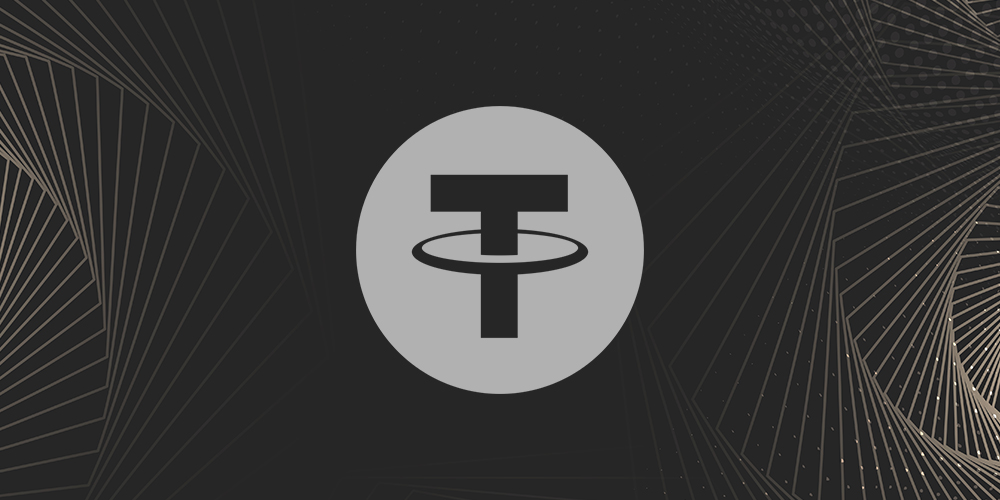 Cryptocurrencies have been stirring the interest of the general public for the last several years, mostly because of the wild price swings that yielded massive profits for the dextrous speculators. The unprecedented level of security, almost complete non-traceability, superior speed of transactions, and substantially lowers fees are among the factors that facilitated the embracement of cryptocurrencies by the millions around the globe.
But on the flip side, high volatility, inherent to digital currencies, has oftentimes dissuaded traditional investors, traders, and common users from entering the space. However, things have changed after the emergence of stablecoins, the type of cryptocurrencies explicitly designed to provide holders with a hedge against severe volatility, thanks to their direct binding to the so-called "stable" class of assets or commodities. Those assets come in the form of the traditional fiat currencies (USD, EUR, CNY) or the traded commodities (gold and other precious metals, crude oil, rubber). Over a short period of time, stablecoins became a cog in the crypto machine, with one coin currently dominating this niche.
USD Tether: stability amidst the total volatility
Similar to Bitcoin, the dominance of which has already surpassed the 70% mark, USD Tether (USDT) currently holds the upper hand among the peers. The idea concerning the issuance of a cryptocurrency that would be pegged to the US dollar, along with a basket of other traditional currencies, to provide the much-needed stability began circulating in 2012, after the publication of a whitepaper that described Mastercoin, the predecessor of Tether.
The official issuance of Tether occurred in 2014, under the auspices of Tether Limited, the Hong Kong-based company founded by a group of well-known digital entrepreneurs. The currency itself had initially been realized on the Bitcoin blockchain through the Omni Layer Protocol, though in 2017, Tether began making a gradual switch to Ethereum and its ERC-20 standard for tokens.
It took Tether only five years to acquire a dominant position among other stablecoins, similar to the one that Bitcoin has overs alts, which translated to the 6th place in the Top 10 cryptocurrency rank with the overall capitalization of $4 billion. The emergence of USDT allowed merchants and traders to leverage against the volatility of cryptocurrencies and even bypass the bans on crypto/fiat trading, like the one imposed by the Chinese government, as well as other banking restrictions.
As of now, USDT provides for the enormous volume of crypto trading activity, with over 75% of all Bitcoin trades are being made against this stablecoin. Moreover, Tether Foundation declared the intention to launch a new stablecoin CNHT, pegged to the Chinese yuan allocated in the offshore account to evade the governmental restraints. But the useful properties of USDT are not limited to trading and cross-border remittances. It can be used as a stable store of value, a loan instrument, and as a means of online betting.
1xBit welcomes USDT
Cryptocurrencies had already established a strong foothold in the gambling industry, having become a bedrock for the crypto-only platforms, such as 1xBit, which accepts more than 30 digital currencies, including USDT. By introducing Tether as the new deposit & withdrawal method, 1xBit shows its devotion to serving the needs of holders of all cryptocurrencies, including stablecoins.
So, if instead of a complicated crypto trading, you feel more competent at betting on sports or playing online casino games, there is no better way to multiply your USDT capital than joining 1xBit. The registration is fully anonymous and requires only one click. Moreover, all newly registered users who deposit the equivalent of 5mBTC in USDT become eligible for a welcome bonus of up to 7 BTC. Gambling with USDT gives you peace of mind that its price will remain unchanged while you wait for the end of a sports game or a gambling session. Finally, the much-needed stability has arrived at the crypto gambling space!
Digital Money Defined and How it Works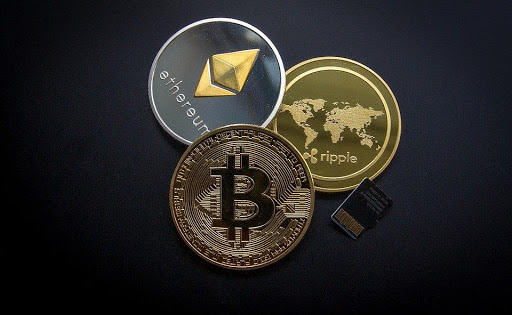 The advancements in modern technology revolutionized the industry such that there emerged digital money. With digital money, international payments are made simpler. The exchange rates are also relatively inexpensive and you are guaranteed with secure payments.
But, What is Digital Money?
In a gist, digital money is an electronic form of payment. Unlike cash, it has no tangible form, and payments or exchanges transpire over computers. Cryptocurrencies such as Bitcoin, Ethereum, and Ripple, are examples of digital money. You can trade in Bitcoin, purchase Ethereum, or buy Ripple through several cryptocurrency exchange platforms. Most of these platforms are relatively easy to use and some even offer a direct link on your electronic wallet accounts.
How Does Digital Money Work?
Blockchain Network
Digital money is created, stored, and exchanged in its individual blockchain network. A blockchain is all about digital information stored in a public database. When a user requests for a transaction, the transaction is broadcast over a peer-to-peer (P2P) network that is composed of computers which are also referred to as nodes. The nodes are integrated with algorithms that can verify the validity of the transactions.
Once the transaction is verified, it is combined with other transactions, which eventually creates a new block of…
BTC Surged Above $9.5K, will it Continue to Explode Towards $10K?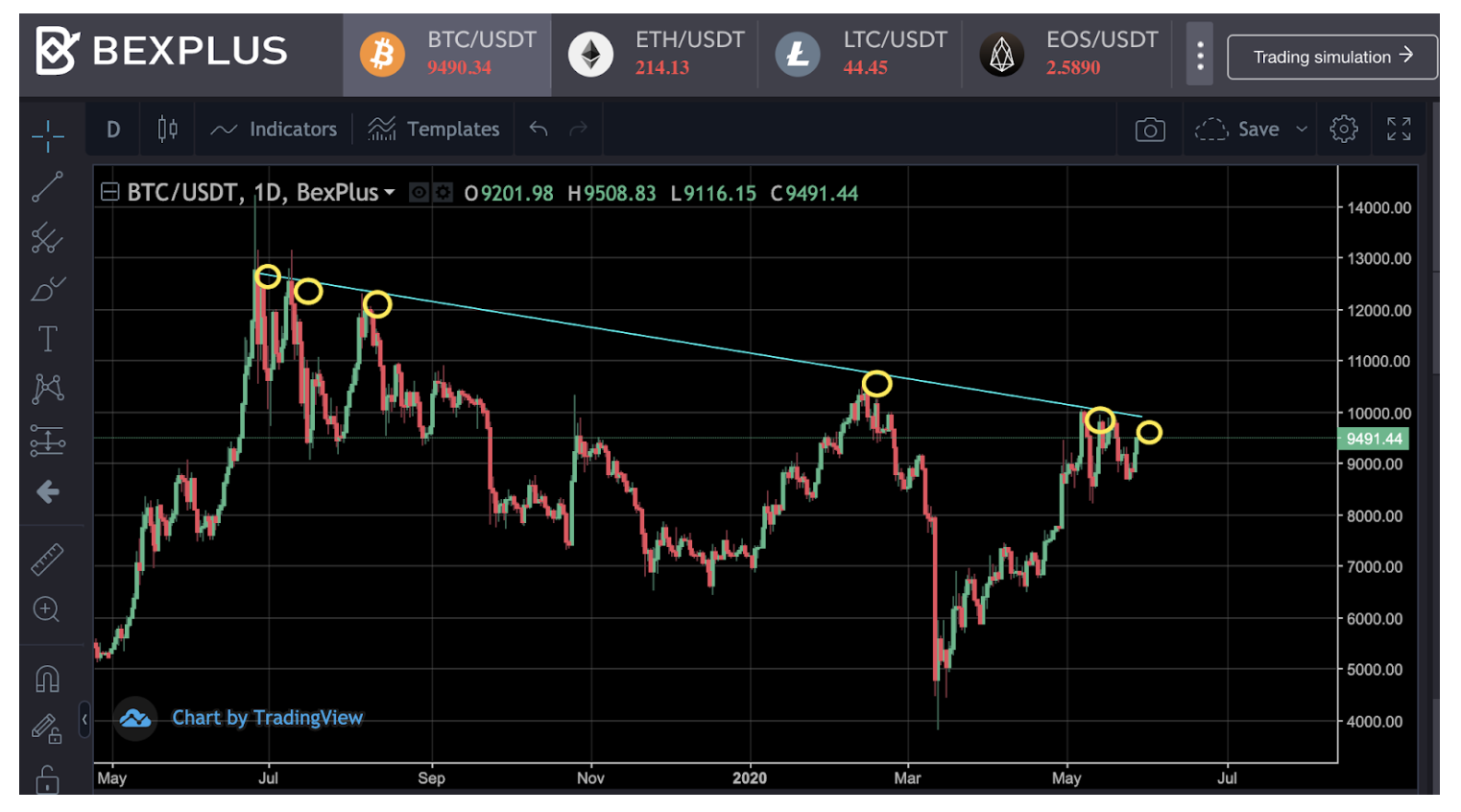 After declining as low as $8,600 on May 25, Bitcoin is currently gathering upward momentum and hit near $9,500, representing a 3.5% gain on 1 day. With the price breaking out once again, there is a confluence of signs suggesting BTC could rally past its monthly high of $10,000 in the near future.
However, Bitcoin has seen six lower highs in a row in the past 12 months, which indicates a bearish cycle spanning over a long period of time. If BTC fails to break above $10,000, it increases the probability of the resumption of a correction.
In addition, BTC may be showing a rough inverse head and shoulders pattern, which is regarded as a textbook bottom indicator. Therefore, if BTC failed to break $10,000 this time, it may drop to at least $6,800 to form the pattern.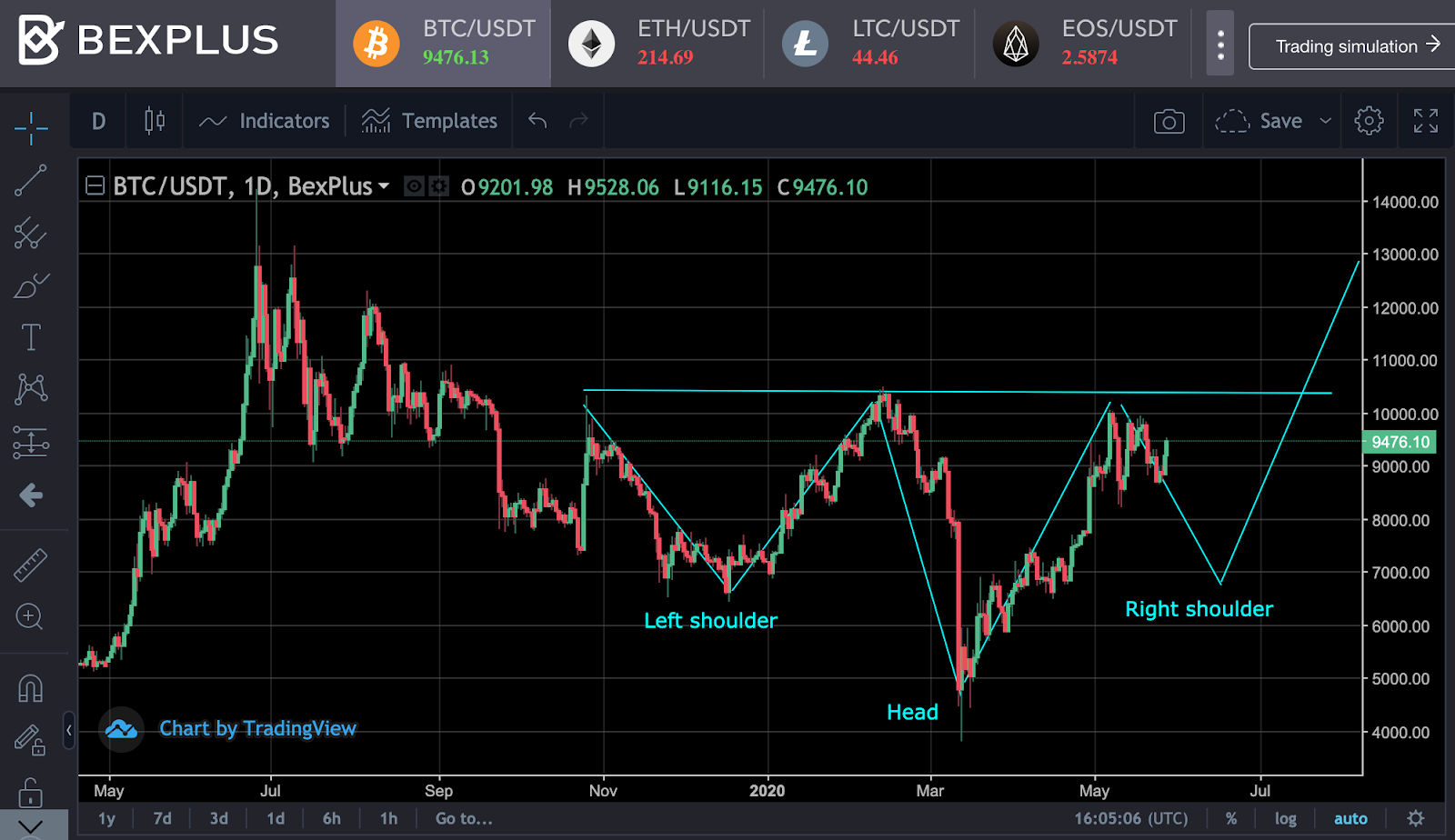 As a result, we can predict that Bitcoin may soon perform a retracement after hitting the $10,000 and change its direction to the upside movement after retesting the support at around $6,800 – $7,100. So how can we profit from the upcoming huge price volatility? BTC futures trading…
Fireblocks Network Adds DigitalBits, Brings Enterprise-Grade Security to Branded Cryptocurrencies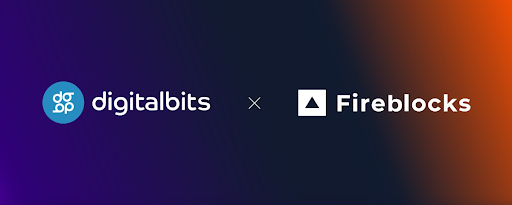 DigitalBits, a blockchain protocol and network layer designed for consumer digital assets, is being added to the Fireblocks Network, the most secure digital asset transfer network for institutions, to deliver a safe and scalable infrastructure for the storage and movement of XDB tokens. Integrating the DigitalBits blockchain with the Fireblocks Network enables enterprise-level security support for branded cryptocurrencies.
Branded currencies, inclusive of loyalty and rewards points, and the emerging subcategory of branded stablecoins, account for billions of dollars in value, and have played a vital role in driving consumer behaviour.  As these assets begin the inevitable shift to tokenization, Fireblocks' novel approach to securing digital assets will prove invaluable to corporate and consumer adoption.
Fireblocks' Network utilizes a defense-in-depth approach to securing digital assets, combining multi-party computation-based cryptography (MPC) with chip-level isolation technology. This removes the single point of failure from the key-management process and enables hardware-based authentication for counterparty transactions.  Fireblocks innovative approach addresses common attack vectors: cyber attacks, internal fraud and human error, while reducing reliance on archaic, time-consuming practices such as test transfers, whitelisting and hardware wallets.    
"DigitalBits is the first blockchain-focused on servicing branded cryptocurrencies to join the Fireblocks Network" stated Michael Shaulov, CEO & Co-Founder at Fireblocks.  "We are looking forward to assisting…