The Three Biggest Problems with Crypto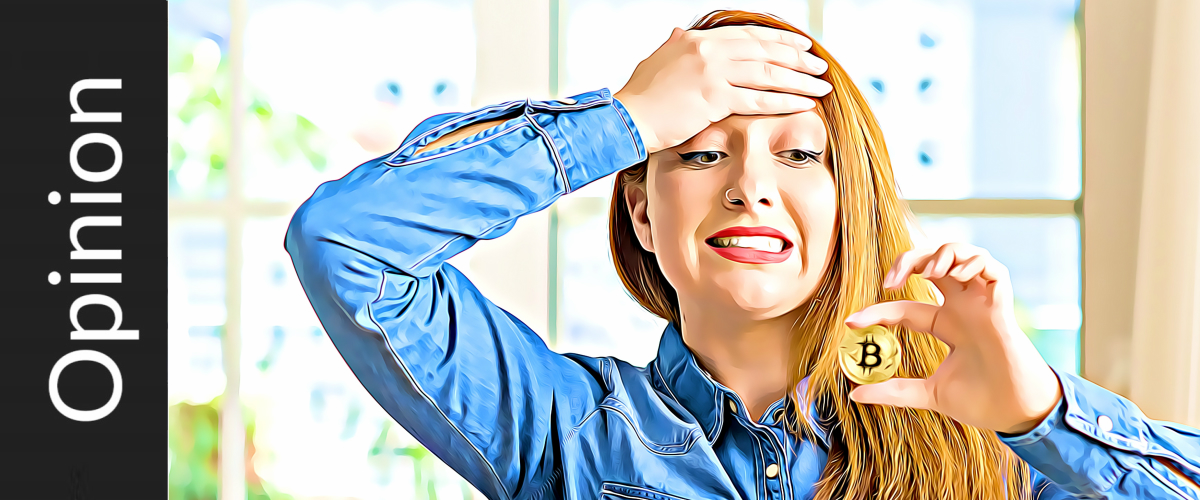 In this bear market, everybody's asking the same questions. Why is Bitcoin falling? When will the market turn around? Is this the end of the crypto boom?
However, before we can answer questions like these, we need to step back and do an honest appraisal of where our industry stands and what is really holding it back. Despite its growing popularity, cryptocurrency still struggles to gain mainstream appeal. While crypto has managed to distance itself from the early days, when it was used to buy illegal goods online, the currency still conjures up negative feelings for a lot of people unfamiliar with the technology — and all too often, for good reasons.
Cryptocurrency is still relatively new, which means that many casual users are still exploring different ways to use crypto in their day-to-day lives. Unfortunately, this lack of knowledge leaves a lot of users vulnerable to scammers seeking to take advantage of their ignorance and inexperience.
We've contacted various types of people within the crypto community, surveying newbies, traders, investors, and professionals, asking what the biggest problems in crypto are. We found there to be three major problems holding the industry back:
Scammers
Failed projects
Immature technology
Who hasn't been scammed at least once?
The crypto community is overrun with scammers taking advantage of inexperienced and naive users. What's more, scams don't only occur on an individual level. There have been numerous cases where ICOs were hyped up, only to disappear into thin air once investors put money into them.
Then there's the issue of failed projects. More often than not, this is a result of overly ambitious CEOs who have the technical knowledge to apply blockchain technology, but…
Are inexperienced in business and management
Don't know how to attract investors
Don't focus on practical, real-world functions for blockchain technology
Finally, there's the blockchain technology itself, which is still in its earliest stages. As such, there's little practical application for blockchain technology and real-world crypto usage. What's more, many blockchain start-ups focus on very specific, niche projects that have little to no appeal to the average person. As a result, mainstream investors who don't fully understand the nature of blockchain are much more reluctant to invest in the projects.
Building a better blockchain community
The good news is that, as blockchain technology continues to expand, more we're able to explore new ways to overcome these issues and build a fully-inclusive community for everyone to enjoy. Want to learn more? Stay tuned for our upcoming post, where we offer a solution for overcoming two of the problems mentioned here.
In the meantime, if you're looking to expand your blockchain startup, prepare for an ICO, or just need guidance getting your project off the ground, ICOSuccess can help. Visit our website today to learn more.
Why Binance Could Become The First Centralized Company To Achieve Total Decentralization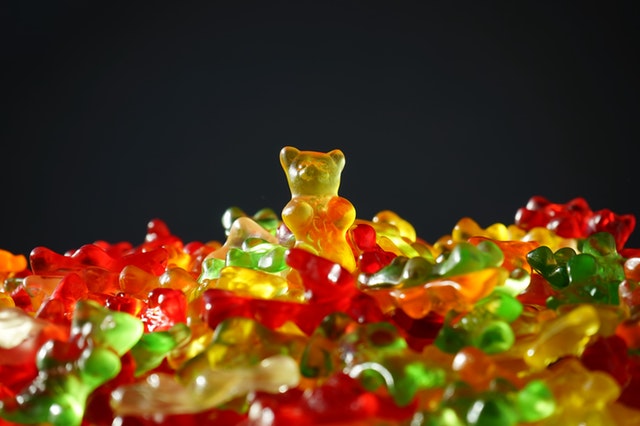 At this point, pretty much everyone who knows anything about cryptocurrencies knows that they are based on the concept of decentralization. The same is true for the blockchain technology. While there are some exceptions, such as certain stablecoins, most digital coins follow this principle.
This means that these coins, as well as their network, have no central authority, no single entity that would make choices and decisions that would impact others. However, while most coins managed to achieve this through different complex mechanisms and algorithms — one aspect of crypto trading still remains heavily centralized. We are, of course, talking about crypto exchanges.
Centralization of crypto exchanges
Most of the largest crypto exchanges out there are designed as companies, rather than community-operated platforms. The exchanges have their employees who designed them and developed special tools. They act as customer support, developers, innovators, and alike.
They also get to decide which coins will be listed and which are too weak, uncertain, or not fit to be found on the list. Exchanges are also responsible for keeping the traders' and investors' funds safe, which is why they typically develop their own wallets. As such, they are often targeted by hackers, as the coins are stored in an exchange wallet, waiting to be withdrawn, sold, or converted into different currencies.
This makes them extremely unsafe, and investors and traders are always…
Secret Behind Binance Coin: Why is BNB Outperforming Other Coins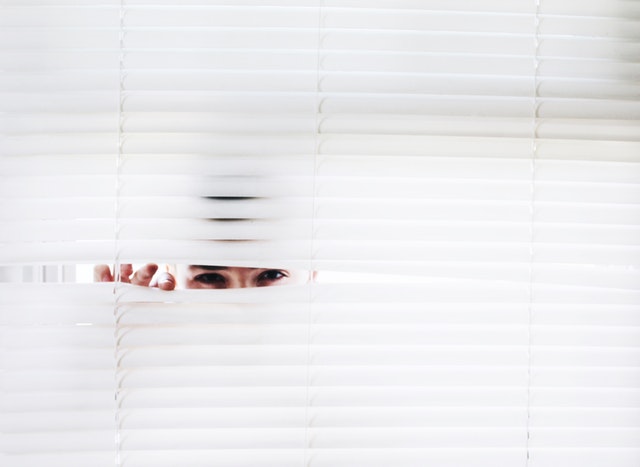 The crypto market has seen quite a lot of volatility in 2019, although not all of the price changes were bad, as they were in 2018. In fact, many coins saw significant growth. Bitcoin (BTC), for example, recently managed to breach one of its major resistance at $4,000. Many have predicted that breaching this roadblock will mark the next stage in Bitcoin's growth, and potentially its return to higher levels.
However, while most of the market has been seeing significant gains in the past several days, one coin still outperforms them all — Binance Coin (BNB).
So far, in 2019, Binance Coin has shown a strong will of its own, often seemingly being immune to the market trends. While the coin did see a significant loss in 2018, it spent most of 2019 in recovery, even while the last remnants of the crypto winter still tortured the rest of the market.
Back in the early days of January 2019, the coin's price was barely above $5. Now, however, only a bit over two months later, BNB price is at $15.86, and still seeing growth. The coin never suddenly spiked, but instead, its growth was steady and stable. Whenever it approached new resistance level, BNB would slowly carve its way through it, turning it into support, and continuing on.
But, what is allowing it to break free from…
Cryptocurrency Analysis: Tron (TRX), Ethereum (ETH) and Bitcoin Cash (BCH)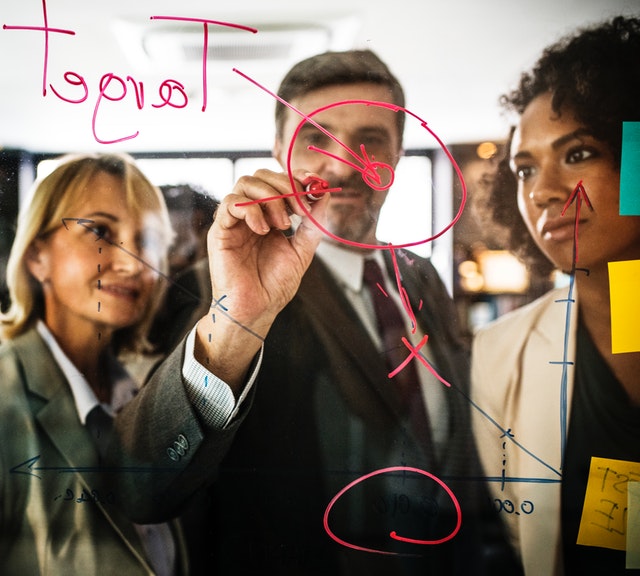 The cryptocurrency market has entered another turbulent period, with shifts between price recoveries and corrections happening as often as several times per day. It is clear that the coins are still nowhere near to being stable, and most of them are impatient for something to happen, and that extends to investors and traders as well.
However, while most eyes are on Bitcoin, many are also curious about other top coins as well, particularly those within the list of the top ten largest cryptocurrencies by market cap.
Ethereum (ETH)
Ethereum is the second largest cryptocurrency by market cap, and likely the second most important coin ever to be made. It is the coin that helped the attention shift from crypto towards blockchain, acting more as a development platform than an actual currency. As a result, Ethereum has started the blockchain revolution, and it became the go-to project for developing dApps, smart contracts, as well as new coins.
It is still the leading project when it comes to the number of other projects developed on its platform, and while it has its own issues — as well as a lot of competition — Ethereum manages to hold its ground. Meanwhile, its coin, Ether, is currently seeing growth, aiming to once again reach the price of $150, although it has several large resistance levels to beat. However, it already breached the…