What to Expect in 2019: BTC, BAT, and Steem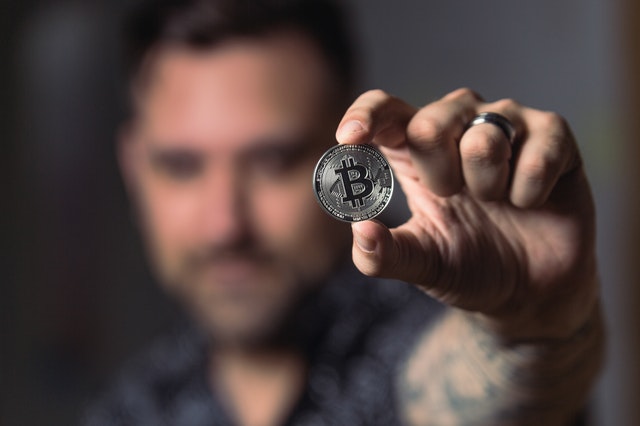 There are only a few weeks of 2018 left, and considering how bearish and crypto-unfriendly this year was, a lot of investors will likely be pleased to see it gone. Many believe that 2019 will be the year that will correct BTC prices and bring forth the period of great recovery.
But what does that mean for digital currencies? Which ones are a good investment right now? This is something that we will, hopefully, be able to answer right now. Here are the top 3 coins that everyone should keep an eye on in 2019.
1. Bitcoin (BTC)
Of course, we have to start with Bitcoin, the first and largest cryptocurrency. Bitcoin has lost a lot in 2018, and its losses are unparalleled by any other coin. In fact, in terms of market cap, Bitcoin has lost as much as the rest of the crypto market put together.
Many believe that its rapid growth, which started in late 2017 and has brought it to its all-time high, is responsible. That the bearish 2018 was only a one large price correction of the last year's price surge. Even if this is true, price corrections, luckily, all end sooner or later, and when this one comes to a close, Bitcoin will likely be ready for a big comeback.
2019 is expected to bring a lot that will serve BTC's rise to dominance. Many of the things expected to arrive are actually only events that were already supposed to happen in 2018. Instead, they got delayed. These include things like the Bakkt exchange, as well as the potential approval of Bitcoin ETFs. Many experts agree that moves such as these will be the final thing that will convince institutions to start taking part in the "crypto revolution", and start buying coins. If this actually happens, Bitcoin's price might be capable of even exceeding its old $20,000-per-coin value. Why not invest in it while it's still only $4,000?
2. Basic Attention Token (BAT)
BAT is a token that many are expecting to see on the rise in 2019 due to its goal of revolutionizing the way companies interact with consumers. Until now, large firms needed to spend huge amounts of money on advertising, most of which ended up in possession of middlemen between companies and consumers, such as Facebook, Google, and alike.
Consumers may or may not see these ads, but the company in question still had to pay for them. Then, BAT token appeared, and it came as a part of a new browser called Brave. Brave has its own advantages over other browsers such as Chrome or Firefox, including high speed, a built-in ad block, and much more.
However, Brave also allows users to watch the ads of their own free will, and make money while doing it. That way, companies will get feedback from consumers directly, and consumers themselves have a reason to watch the ads in the first place. Watching ads is paid in BAT tokens that can then be used for tipping your favorite content creator or website.
The system is still being tested, although many assume that it will kick off in 2019 and that the same will happen to BAT price. For now, BAT holds the rank of 30 on the list of largest cryptos by market cap, with a price of $0.154. In 2019, BAT is expected to grow to $0.23 in January, with a max potential price being $0.28. After that, the coin is expected to gradually grow throughout the year, possibly getting to an average price of $0.31 in late 2019, or hitting the maximum price of $0.39. Of course, if a bull run hits the market, this growth will be subjected to change.
3. Steem (STEEM)
STEEM is a coin that is also expected to grow in 2019, as its community continues to grow. STEEM uses its blockchain to create an entire group of interesting platforms that can replace many of today's most popular social networks. Creators on these social networks are paid in small amounts of STEEM coins for posting content, but only if their content is upvoted by others.
This is a simple concept, but one that can bring a huge change once the project receives more attention. Some experts believe that this is the future of social networks, where decentralized services will make large companies obsolete. While it will likely take years and years for this to happen (if it happens at all), many believe that this is what the future on the internet will look like.
At the time of writing, STEEM holds the 51st rank on the list of largest coins, meaning that it has dropped quite low in recent months. However, this has happened to many others, and even Ethereum, the famous 2nd largest cryptocurrency — eventually lost its rank to XRP. That doesn't mean that these coins can make a comeback, but they require support from their communities.
As for the future, experts believe that STEEM will grow by at least 30% in 2019, although this prediction is also based on the coin's behavior in the past, and can be changed due to several potential factors, including bull runs. Steem is currently also quite cheap, with its price being only $0.31, which makes it a great long-term investment. If platforms like Steemit are the future, then getting STEEM now is a very smart move for forward-looking individuals.
For real-time trade alerts and a breakdown of the crypto markets, sign up for Elite membership!
Disclaimer: This article should not be taken as, and is not intended to provide, investment advice. Global Coin Report and/or its affiliates, employees, writers, and subcontractors are cryptocurrency investors and from time to time may or may not have holdings in some of the coins or tokens they cover. Please conduct your own thorough research before investing in any cryptocurrency and read our full disclaimer.
Image courtesy of Pexels
Why Chinese New Year Affects Bitcoin (BTC)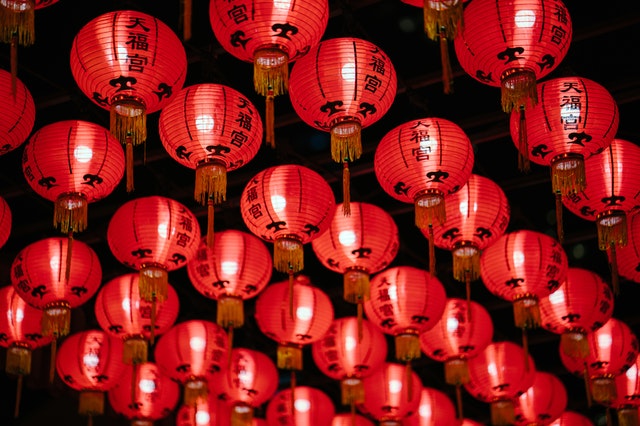 Bitcoin (BTC) lost about $100 in value in the last week, and, while reasons behind the drop in crypto prices can often be hidden and unclear — this time, that is not the case. The reason for this drop is believed to be the celebration of the Chinese New Year.
The New Year celebration was over more than a month ago for most of the modern world. However, things are a bit different in China. This is a country which is considered to be one of the oldest ones in the world, with a long and complex history. The country's traditions are fascinating to many around the world, as so many of them are different from western culture. One of these traditions is the Chinese New Year.
The New Year celebrations in China start on January 28th, which was a week ago. The New Year itself is today, February 5th, although the celebrations and festivities are going to last until February 19th. For the people of China, and all those around the world who follow the country's tradition, this is the time to relax, take a break, and perhaps travel and visit friends and family. But, what does it have to do with Bitcoin?
China and Bitcoin
Those who are new to the world of cryptocurrencies have likely already heard many stories about China banning Bitcoin trading and…
EO.Finance Launches Highest Paying Crypto Referral Program of 2019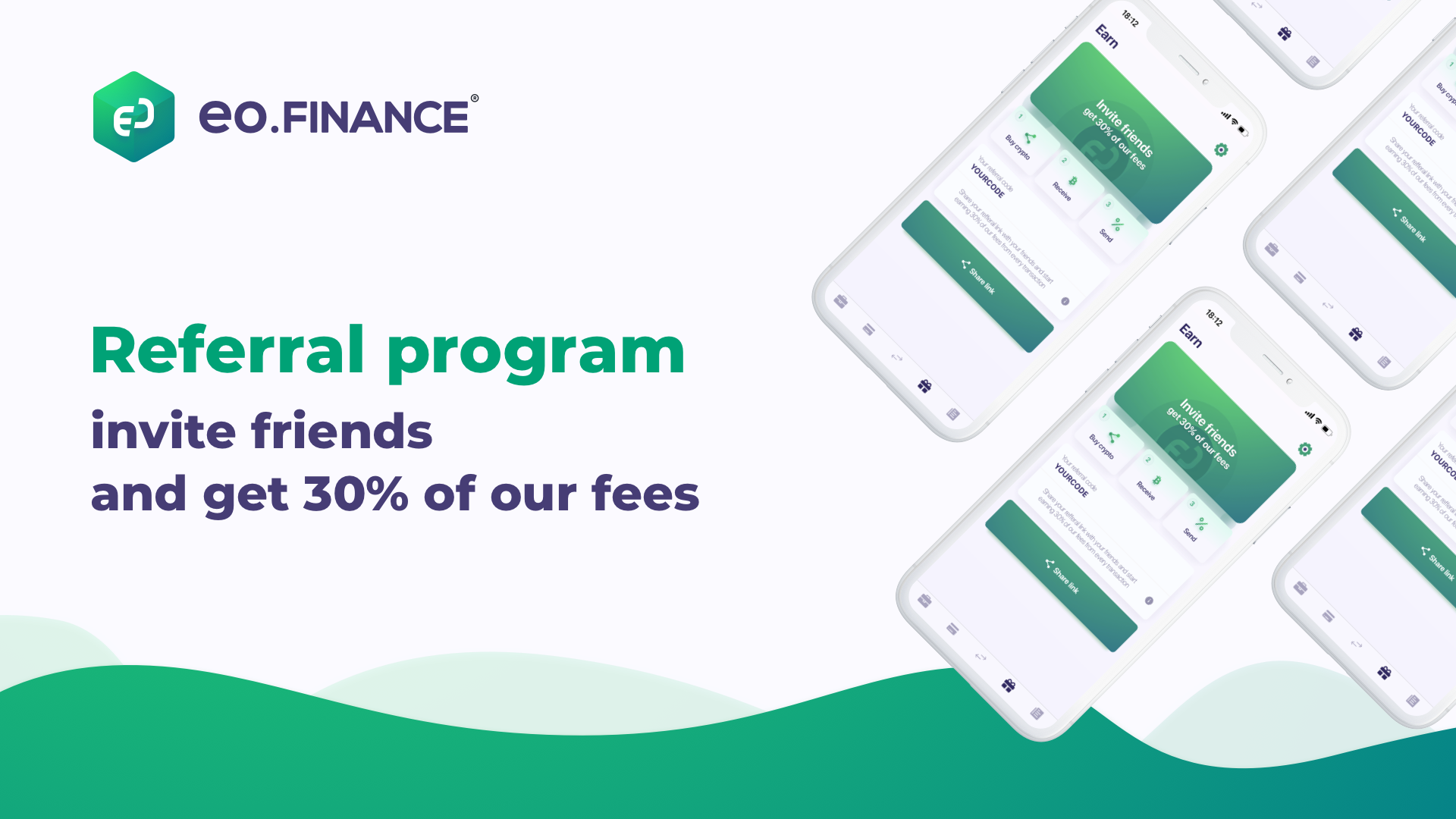 The EO Referral Program, already touted to be a significant addition to the ecosystem has been launched, and more details can finally be revealed. Offering 30% of transaction fees for each referral, it is expected to be the highest paying crypto referral program of 2019.
Each user will receive their own unique invite link, which can be shared with friends or via social media, in order to start earning 30% of the companies fees for every transaction made by someone who registered using their unique link. Furthermore, receive 5% of the fees for each new referral introduced by your own referral, increasing earning potential and adding even more benefits to an already feature-packed ecosystem. The fact the ecosystem supports credit and debit card transactions, as well as more than 40 cryptocurrencies means it will be even easier for you to start earning from your referrals.
The EO Referral Program will also extend to EO.Trade following launch, meaning it will be possible to earn from a single referrals transactions across multiple products within the EO ecosystem. It is important to note that the figure of 30% is significantly more than most competitors offer.
Payment will be made in the same currency as was purchased or exchanged. Withdrawal of the profits earned via the program can be made instantly, meaning you can earn immediately from your referral.…
Is Bitcoin (BTC) Ready for Another Surge?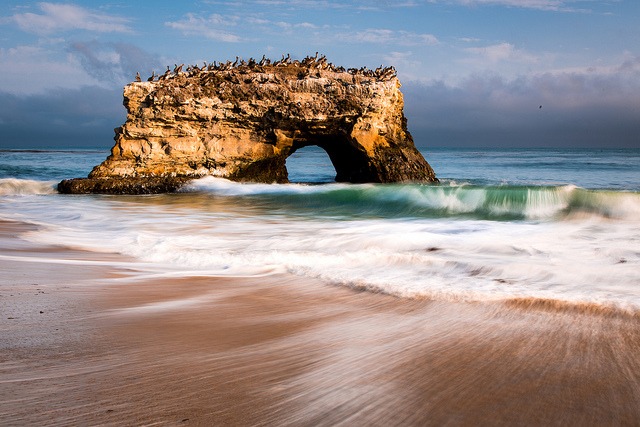 It is no secret that Bitcoin (BTC) has had a rough 2018. The coin has dropped by over 80% from its all-time high in a matter of months, it experienced two market crashes, a constantly bearish market, and even troubles within its own ecosystem. Crypto investors spent the entire year hoping for a surge that never arrived, and since BTC is the most influential coin within the crypto space, its behavior usually dictates the pace for other coins as well.
Then, the year finally ended, and investors believed they could finally start anew, hoping to see BTC perform better in 2019. While Bitcoin is certainly performing better than in 2018, the current state of things is still far away from a rally. However, there is a possibility that this might change in the future.
Projects that could have sparked the next rally
As mentioned, crypto investors around the world were hoping to see a new price surge with the arrival of the new year. So far, this has not happened, and while there were several events believed to be able to boost BTC value, several complications prevent them from occurring.
One of them is the launch of the Bakkt Bitcoin Futures Exchange, which was scheduled to happen on January 24th. However, due to the long-lasting US government shutdown, the exchange failed…