The US Justice Department Investigates: Who Stands Behind the Price of Bitcoin (BTC)?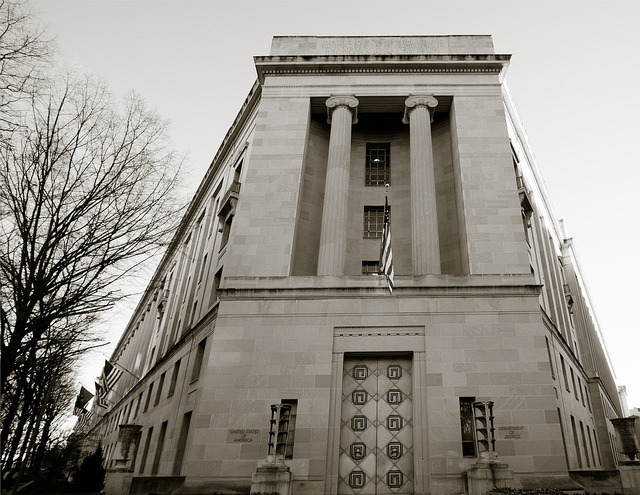 Bitcoin is the first and original digital currency that started the entire craze with blockchain technology. Almost 10 years ago, an anonymous hacker known under the alias Satoshi Nakamoto launched this crypto as the first digital coin ever. A couple of years later, there came new coins which followed by having over 1500 ICOs issued and launched over the mentioned period. As we all know, all currencies have their dev teams and CEOs, however, Bitcoin doesn't.
So, how come its price has spiked up to the previous record of around 20.000$ per one unit, if Bitcoin can be marked as an abandoned project with over forty different forks derived from its system as basically, anyone with the matching tools can create a fork out of Bitcoin, and that is how we got Bitcoin Private, Bitcoin Cash, Bitcoin Gold, and even Bitcoin God and Bitcoin Pizza.
As much as crypto enthusiasts appreciate the first coin ever to be launched, the Department of Justice in the United State is interested in finding out who is behind the price of Bitcoin. That is why they have announced an investigation that would be conducted in the following period in order to trace the person or a team who stands behind the price of Bitcoin.
The US Justice Department: Is Bitcoin Going Under Pump-and-Dump?
Almost anyone who is following up with the crypto market knows about a notorious market scheme called pump-and-dump.
Apparently, some holders have acquired this technique in order to have their holding units pumped up to the maximum in the market with having a price that is usually off the charts of the realistic price of the given coin.
Once the pumping part is done and the coin has reached a flattering value, the pumpers then dump their coins, which means that they are selling the coins that have been pumped, and then selling them back to the interested traders while collecting profit.
Moreover, the US Justice Department believes that the signs of spoofing and possibly wash trades could also be discovered in the process of the mentioned investigation.
Spoofing is another way of pumping the market value of a certain coin. This is conducted in a way that a holder of a certain coin, in this case, BTC, goes ahead and opens an active trade.
The great turn out of events that makes up for spoofing lies in the fact that the active trade is never meant to be. So, a holder can open a trade, which consequently affects the price of the given coin to rise up, while the trade never actually occurs, which is considered to be a fraudulent action.
That is exactly why the US Justice Department is trying to come to the bottom of this story, which should allow them to discover the great mystery of who stands behind the price of Bitcoin.
Canada and the United States Investigating Beyond Bitcoin: Operation Crypto Sweep
The US Justice Department along with the Securities and Exchange Commission (SEC) and The Government of Canada are joining forces with a single project called Crypto sweep.
While SEC is conducting their own investigation on different ICOs that are suspected of violating securities laws, the SEC is in support of the newly announced project Crypto sweep, that way supporting the US and Canada in their investigation.
Besides from announcing an investigation on who stands behind the price of Bitcoin, the US Department of Justice is going to partner up with Canada with the goal of battling toxic ICOs and scam coins.
The US Justice Department will notify the public on their future progress regarding the Bitcoin investigation as well as their progress on Crypto sweep whether they joined their forces with Canada in an attempt to stop all fraudulent actions in the crypto market.
How is Bitcoin doing at the Current Moment?
Bitcoin has definitely seen better days, as we can see it at a pretty low price in oppose to its value in April and at the beginning of May.
As BTC is now worth around 7500$ per one unit, many reporters are linking this massive fall to the most recent announcement from the US Justice Department that there will be an investigation revolving around Bitcoin, however, if you go ahead and check the stats on CoinMarketCap or Coin Gecko, you will easily notice that the price of BTC went down before the original announcement.
Following the latest change in the market, BTC is up by barely over 1% at this moment, on May 26th, which means that the first crypto ever and number one on the global coin ranking list can be traded at the price of 7560$ per one unit, as it lost over 15% of its value in the course of the last month.
For the latest cryptocurrency news, join our Telegram!
Disclaimer: This article should not be taken as, and is not intended to provide, investment advice. Global Coin Report and/or its affiliates, employees, writers, and subcontractors are cryptocurrency investors and from time to time may or may not have holdings in some of the coins or tokens they cover. Please conduct your own thorough research before investing in any cryptocurrency and read our full disclaimer.
Image courtesy of Victoria Pickering via Flickr
Why BlocPal Is the Easiest Way to Accept Cryptocurrency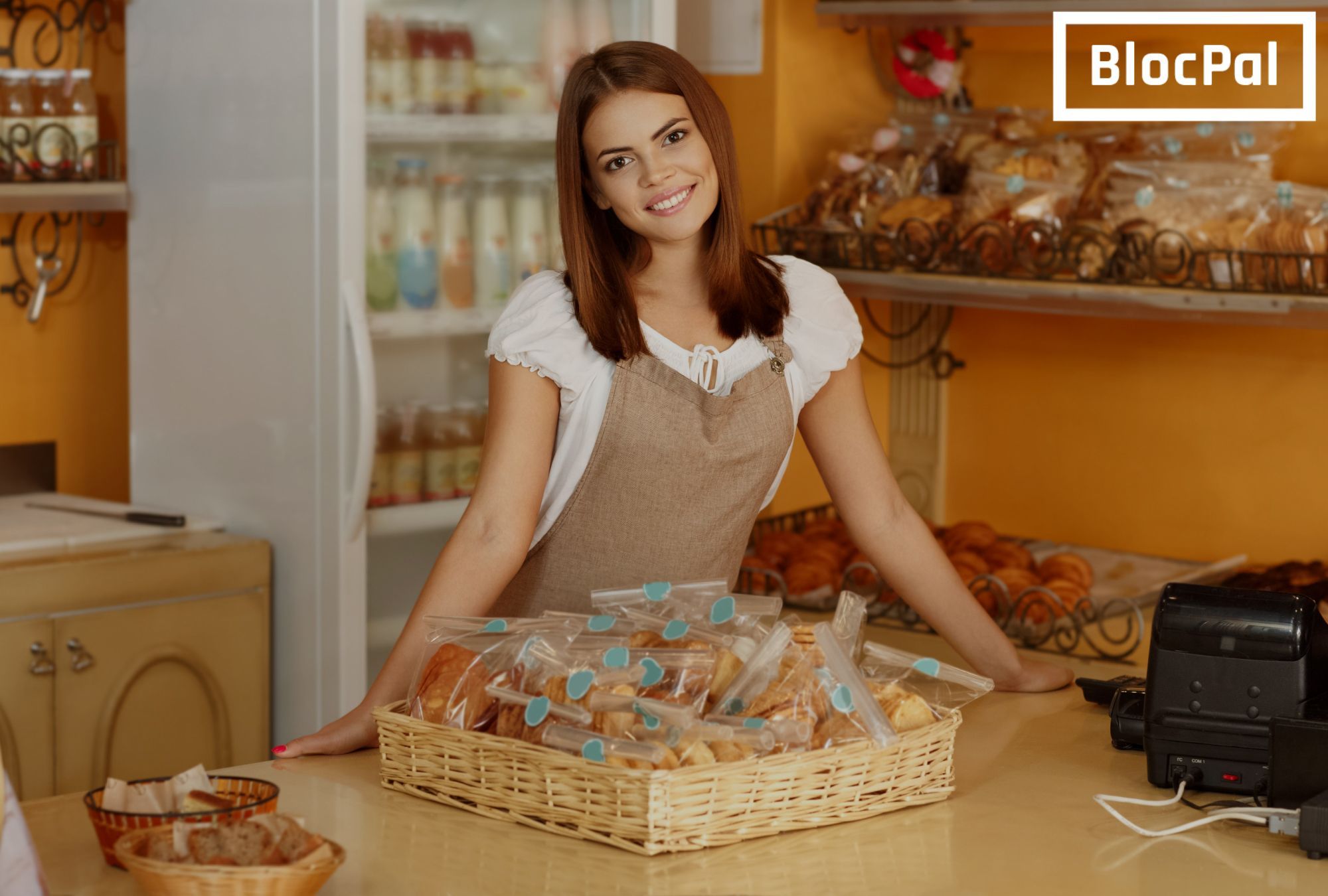 The face of the retail industry is always changing.
E-commerce is one of the fastest growing trends worldwide, and for good reasons.
It's convenient, secure, and is effective at connecting merchants with interested shoppers from across the world.
For this reason, it's no surprise that online shipping is expected to overtake brick-and-mortar stores globally by 2021, making it the world's largest medium for retail. As the industry changes, it's important for retailers to keep up with the latest technology so they're able to accommodate more customers at once. This is where BlocPal comes in.
BlocPal offers business owners an easier way to process payments
BlocPal understands that not every business owner adapts to technology at the same rate. As such, BlocPal has been designed to optimize transactions for both online and brick-and-mortar companies so that every retailer can enjoy the benefits that come with the world's first true multi-currency payment solution.
With BlocPal, business owners can enjoy the following benefits:
The ability to process payments in fiat (USD and CAD) currency as well as Bitcoin, Bitcoin Cash, Bitcoin SV, Litecoin, and Ethereum. Expect more currencies to be added as BlocPal…
Bitcoin Grows Beyond $4,000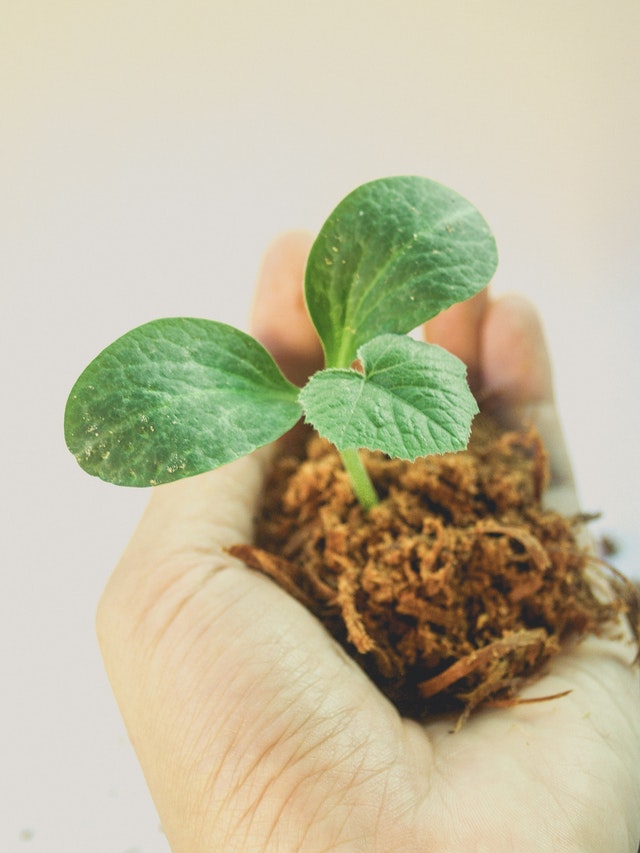 Bitcoin (BTC) is starting to make waves again, and while they are still small, investors around the world are welcoming the positive development. The number one cryptocurrency has just breached the $4,000 mark, and while this is still five times lower price than it was in early January 2018, it is over $800 higher than in early December 2018.
At the time of writing, Bitcoin price is at $4,048.60, after the coin experienced a 5.53% growth in the last 24 hours. Meanwhile, its market cap sits just above $70.5 billion, while the coin's daily trading volume is at $5.7 billion.
Bitcoin has had a rough 2018, just like the rest of the crypto market. In fact, the coin is so influential that it usually dictates the market behavior, whether positive or negative. Right now, the rest of the market follows the positive trend, with all of the top 10 cryptocurrencies currently trading in the green, while only a few among the top 100 coins are experiencing minor losses.
The largest gainers among the top 10 cryptos by market cap are Litecoin (LTC) with a 7.64% growth, and Stellar (XLM), which is growing by 7.27%.
Bitcoin's behavior in the new year has mostly been positive, which is a trend that originally started on December 17th, 2018. After a month and a half of constant losses, which have brought…
What Will Happen First: BTC 2k or 5k?
2018 has ended, and while there was no enormous surge that investors were hoping for, it still ended with a bit of hope for those wishing to see Bitcoin BTC rise.
Only two weeks before the end of 2018, BTC was in a desperate position, with the value of its coin being at $3,200, threating to drop even lower. However, a sudden surge occurred on December 17th, which returned $1,000 to its value. And, since it lost approximately $400 since then, the final days of 2018 have still seen BTC well-above its lowest point of that year.
Now, 2019 has arrived, with traders and investors wondering what will happen next? Is BTC going to drop to $2,000? Will it rise back to $5,000? Will the bear market expand to this year as well, or is the market ready for a proper bull run this time?
The answer, once again, remains uncertain. The problems with scalability may be reduced significantly soon, but high volatility remains an issue. Even the slightest shift can have enormous consequences for the entire market, and any news can impact the BTC price, no matter how big or small, or if positive or negative. To stop its further drop, BTC had to find a balance. However, this balance is more fragile than ever, and the price is expected to move very soon.
What to expect…