The US Justice Department Investigates: Who Stands Behind the Price of Bitcoin (BTC)?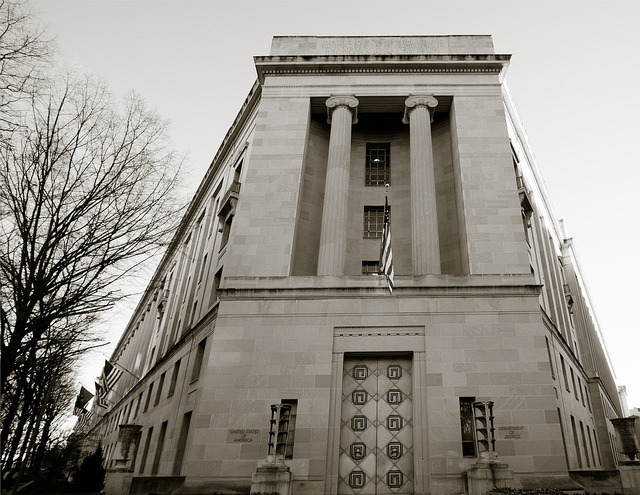 Bitcoin is the first and original digital currency that started the entire craze with blockchain technology. Almost 10 years ago, an anonymous hacker known under the alias Satoshi Nakamoto launched this crypto as the first digital coin ever. A couple of years later, there came new coins which followed by having over 1500 ICOs issued and launched over the mentioned period. As we all know, all currencies have their dev teams and CEOs, however, Bitcoin doesn't.
So, how come its price has spiked up to the previous record of around 20.000$ per one unit, if Bitcoin can be marked as an abandoned project with over forty different forks derived from its system as basically, anyone with the matching tools can create a fork out of Bitcoin, and that is how we got Bitcoin Private, Bitcoin Cash, Bitcoin Gold, and even Bitcoin God and Bitcoin Pizza.
As much as crypto enthusiasts appreciate the first coin ever to be launched, the Department of Justice in the United State is interested in finding out who is behind the price of Bitcoin. That is why they have announced an investigation that would be conducted in the following period in order to trace the person or a team who stands behind the price of Bitcoin.
The US Justice Department: Is Bitcoin Going Under Pump-and-Dump?
Almost anyone who is following up with the crypto market knows about a notorious market scheme called pump-and-dump.
Apparently, some holders have acquired this technique in order to have their holding units pumped up to the maximum in the market with having a price that is usually off the charts of the realistic price of the given coin.
Once the pumping part is done and the coin has reached a flattering value, the pumpers then dump their coins, which means that they are selling the coins that have been pumped, and then selling them back to the interested traders while collecting profit.
Moreover, the US Justice Department believes that the signs of spoofing and possibly wash trades could also be discovered in the process of the mentioned investigation.
Spoofing is another way of pumping the market value of a certain coin. This is conducted in a way that a holder of a certain coin, in this case, BTC, goes ahead and opens an active trade.
The great turn out of events that makes up for spoofing lies in the fact that the active trade is never meant to be. So, a holder can open a trade, which consequently affects the price of the given coin to rise up, while the trade never actually occurs, which is considered to be a fraudulent action.
That is exactly why the US Justice Department is trying to come to the bottom of this story, which should allow them to discover the great mystery of who stands behind the price of Bitcoin.
Canada and the United States Investigating Beyond Bitcoin: Operation Crypto Sweep
The US Justice Department along with the Securities and Exchange Commission (SEC) and The Government of Canada are joining forces with a single project called Crypto sweep.
While SEC is conducting their own investigation on different ICOs that are suspected of violating securities laws, the SEC is in support of the newly announced project Crypto sweep, that way supporting the US and Canada in their investigation.
Besides from announcing an investigation on who stands behind the price of Bitcoin, the US Department of Justice is going to partner up with Canada with the goal of battling toxic ICOs and scam coins.
The US Justice Department will notify the public on their future progress regarding the Bitcoin investigation as well as their progress on Crypto sweep whether they joined their forces with Canada in an attempt to stop all fraudulent actions in the crypto market.
How is Bitcoin doing at the Current Moment?
Bitcoin has definitely seen better days, as we can see it at a pretty low price in oppose to its value in April and at the beginning of May.
As BTC is now worth around 7500$ per one unit, many reporters are linking this massive fall to the most recent announcement from the US Justice Department that there will be an investigation revolving around Bitcoin, however, if you go ahead and check the stats on CoinMarketCap or Coin Gecko, you will easily notice that the price of BTC went down before the original announcement.
Following the latest change in the market, BTC is up by barely over 1% at this moment, on May 26th, which means that the first crypto ever and number one on the global coin ranking list can be traded at the price of 7560$ per one unit, as it lost over 15% of its value in the course of the last month.
For the latest cryptocurrency news, join our Telegram!
Disclaimer: This article should not be taken as, and is not intended to provide, investment advice. Global Coin Report and/or its affiliates, employees, writers, and subcontractors are cryptocurrency investors and from time to time may or may not have holdings in some of the coins or tokens they cover. Please conduct your own thorough research before investing in any cryptocurrency and read our full disclaimer.
Image courtesy of Victoria Pickering via Flickr
The Bitcoin Revolution: Everything You Need To Know To Take Profits

Bitcoin is soaring high in the cryptomarket once again, and experts are expecting a return of the bullish trend of 2017. The current Bitcoin price is $7,615 as of 23 May 6:56 AM UTC. This significant jump comes just six months after the Bitcoin price plummeted to a low of $3150 in December 2018. Since then, Bitcoin has experienced steady growth and gain in the market. However, in the last 30 days, the Bitcoin price peaked to $8,320.82, its highest price ever. This phenomenal jump occurred in a span of only 10 days breaking the Bitcoin record so far of significant gains made in short time frames. This positive growth has led to experts forecasting the Bitcoin price to hit the $20,000 mark by the end of this year.
Since entering the market almost 11 years ago, Bitcoin is still at the top of the global cryptocurrencies list. The current circulating supply of Bitcoin is at unbelievable 17,708,875 BTC. The market trend of the Bitcoin price has remained positive even when the currency did not maintain an uptrend. Cryptocurrency researchers believe that Bitcoin has the potential to grow up to a high of USD 50,000 within the next two years.

How to Profit from Bitcoin…
3 Altcoins That Are Outperforming Bitcoin and Will Likely Face Consequences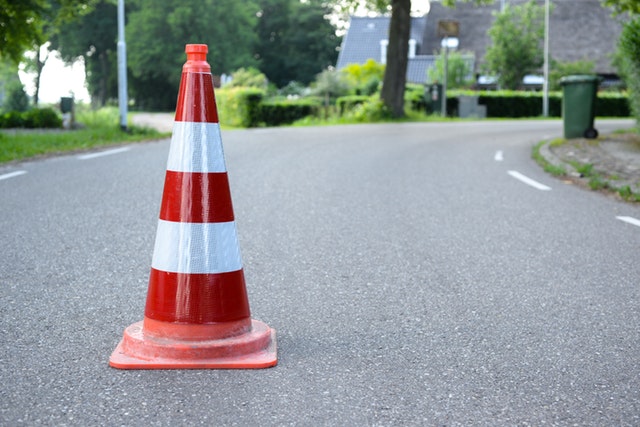 The crypto market is going through a period of massive recovery in the past few months, which has caused the investors' optimism to return. While all eyes are on Bitcoin (BTC), as usual, the largest coin seems to be struggling with a major resistance level at $8,000 at the moment. While this level was breached a few times now, every breach resulted in a correction.
At the time of writing, BTC is approaching this level yet again, with its current price being at $7,985,79, and rising further. The price managed to grow by 1.06% in the last 24 hours, and will undoubtedly hit $8,000 in a matter of hours, if not sooner.
However, while Bitcoin continues to remain volatile and struggles with waves of growth and decline, there are some altcoins that are not following its path. Of course, most of them are performing in pretty much the same manner as BTC, as they always had. But, a few coins have actually managed to outperform Bitcoin in recent months.
While optimists believe that this might lead to decoupling from Bitcoin — something that only Binance Coin (BNB) managed to pull off up to this point — it is likely that there will be consequences for these cryptos. This likely means that a price drop for these specific coins awaits somewhere in the near future, as outperforming BTC…
3 Cryptocurrencies Most Likely to Follow Bitcoin's Performance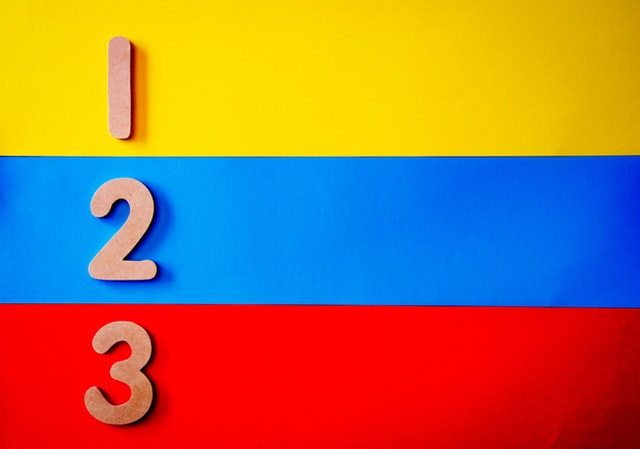 For more than a year, the cryptocurrency market has been dominated by bearish influence, with most coins seeing constant drops, or stagnation, at best. This all changed in the past few months, starting with Bitcoin which once again started leading the market up, bringing one minor rally after another.
BTC itself experienced massive losses in 2018, with its price going down by around 84%. Most other coins among the top 10 mirrored its performance, and some of them experienced even greater losses. However, now that Bitcoin sees gains again, these cryptocurrencies are still following its example, and many of them have seen massive breakouts. Some of the more notable altcoins that followed Bitcoin's recent example are Ethereum (ETH), Stellar (XLM), and Cardano (ADA).
Ethereum performance mirroring Bitcoin's price
As mentioned, Bitcoin led every rally so far, but before it did, its price first went through what is known as an ascending triangle pattern. The pattern held for around five months, which is exceptionally long for the crypto world. However, once the pattern was finally broken — the coin's price skyrocketed, more than doubling itself within only two months.
One thing to note is that Ethereum performed in pretty much the same fashion. After five months of struggle and confusion for investors, the second largest cryptocurrency also managed to break the pattern and skyrocket as well. It…