TokenRoll (TKR) Platform Will Take Online Casinos to the Next Level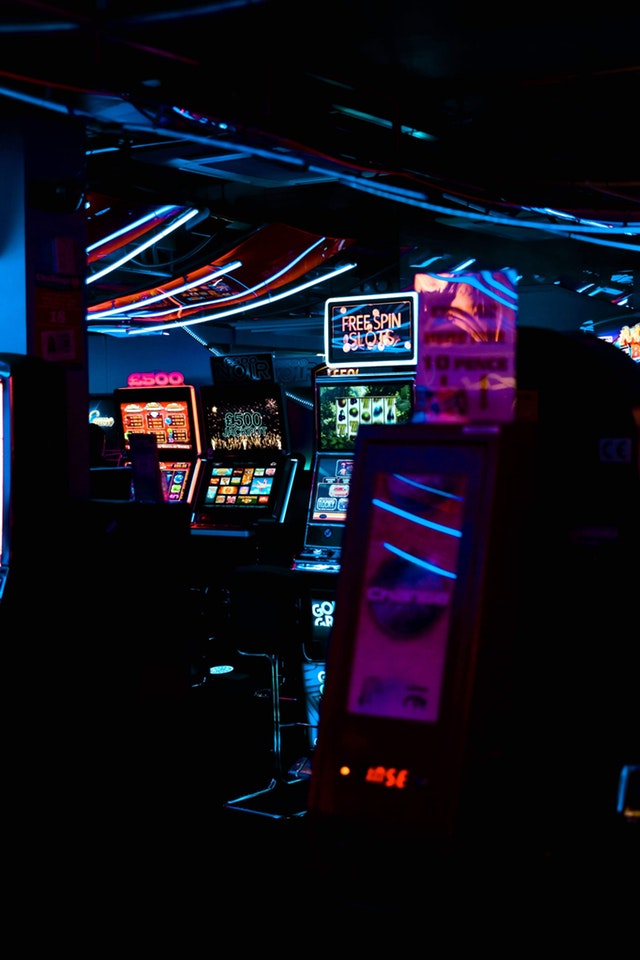 Corporate executives are turning to blockchain technology more than ever in an attempt to revolutionize the business world.  Although blockchain is still a relatively new concept, that hasn't stopped more and more companies from jumping on the bandwagon.  This hot new technology has quickly gained a reputation for providing greater transparency, enhanced security, improved traceability, increased efficiency, and low costs.  One industry that could certainly benefit from decentralization is the online gambling market, specifically, online casinos.  TokenRoll (TKR) has developed a platform that appears to offer a promising alternative to centralized casinos.
Problems with Centralized Casinos
The primary reason why blockchain technology is being implemented so quickly is because it solves a lot of the problems typically associated with the traditional business model.  And online casinos are no different.  It still needs to be said that centralized casinos have proven that there is a great demand for online gambling.  The market is growing faster than anyone could have predicted, and future opportunities appear very promising and lucrative.  But industries are continually evolving and this one is no different.
A few of the problems facing centralized casinos include the following:
Little to no transparency
Consumer lack of confidence
Privacy concerns
48-72 hour wait time for withdrawals
These are four monumental issues that need to be addressed quickly given the global growth of the market.  Casinos need to be fully transparent, fair, offer instant payouts, and eliminate the sharing of personal data.  The last point is especially important as we've seen privacy issues plague some of the world's leading corporations such as Facebook and 23andMe.  The hope is that by decentralizing casinos, the aforementioned problems of centralized casinos will be eliminated.  The TokenRoll platform aims to be one of the first to offer to a better solution.
Lack of Decentralized Options
Although decentralization is a step in the right direction, the advanced features and potential are not yet fully understood.  And, businesses are hesitant to rush implementation as that may result in less than desirable outcomes.  The cautious approach to implementation has to do with the lack of technical knowledge, the scarcity of engineers working on system decentralization, and a crypto market still at the very beginning of the technology life cycle adoption curve.
A second issue with decentralization is that all information regarding wagers, cash flow, and data will be permanently stored within the blocks.  Customers that sign up and gamble through decentralized casinos need to be made aware of that and agree to the terms.
Lastly, another potential stumbling block has to do with global government attitudes toward decentralization.  As we all know, governments like to be fully in control of everything, even if it's against the interest of their citizens.  Blockchain technology, cryptocurrency, and decentralization are commonly seen as a tool for the black market.  Therefore, protocols that are introduced should always adhere to the highest forms of ethical behavior.
TokenRoll Protocol has the Solution
TokenRoll Protocol will be a decentralized gambling protocol that runs on Tron (TRX).  The protocol will enable gamblers to bet on smart contracts using the USD Stable Token and Tron coin.  A great piece of news for users is that they won't have to interact with the blockchain.  Instead, the TokenRoll platform will serve as the interface for the protocol.  In this way, users can focus on gambling, having fun, and (hopefully) winning money.
The company's current projection (according to the roadmap) is for the beta release to take place in June 2019 with one game.  After that, the company will be working on a beta for Android and iOS, additional games, and making the platform fully-functional.
In the meantime, the company is attempting to raise funds in order to help fund business operations.  In the current market, the most typical ways to raise funds are through an ICO or IEO.  TokenRoll has chosen the traditional route of an ICO, and, in fact, that sale has already begun.  The budget distribution will be approximately as follows:
40% for Bankroll
30% for Platform Development
20% for Marketing
10% as a reserve to fund black swan events
Conclusion
The online gambling market is growing at an unprecedented level and decentralization will be needed to help deal with the new customers and all the problems that come with rapid growth.  Although decentralization hasn't yet been perfected, it's nice to see TokenRoll lead the way toward implementing revolutionary technology in an efficient, honest, and thoughtful manner.
For the latest cryptocurrency news, join our Telegram!
Disclaimer: This article should not be taken as, and is not intended to provide, investment advice. Global Coin Report and/or its affiliates, employees, writers, and subcontractors are cryptocurrency investors and from time to time may or may not have holdings in some of the coins or tokens they cover. Please conduct your own thorough research before investing in any cryptocurrency and read our full disclaimer.
Photo by Longxiang Qian from Pexels
3 Altcoins That Are Outperforming Bitcoin and Will Likely Face Consequences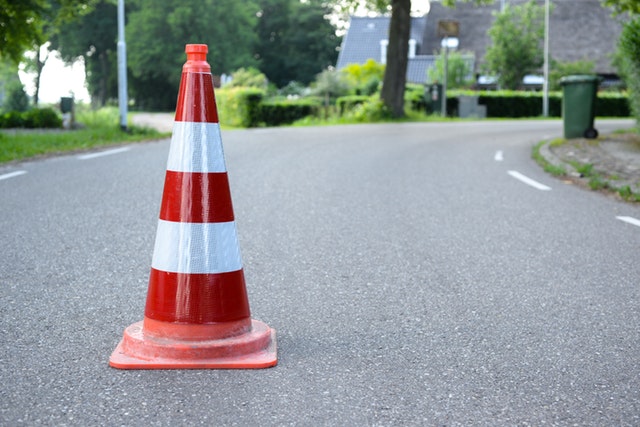 The crypto market is going through a period of massive recovery in the past few months, which has caused the investors' optimism to return. While all eyes are on Bitcoin (BTC), as usual, the largest coin seems to be struggling with a major resistance level at $8,000 at the moment. While this level was breached a few times now, every breach resulted in a correction.
At the time of writing, BTC is approaching this level yet again, with its current price being at $7,985,79, and rising further. The price managed to grow by 1.06% in the last 24 hours, and will undoubtedly hit $8,000 in a matter of hours, if not sooner.
However, while Bitcoin continues to remain volatile and struggles with waves of growth and decline, there are some altcoins that are not following its path. Of course, most of them are performing in pretty much the same manner as BTC, as they always had. But, a few coins have actually managed to outperform Bitcoin in recent months.
While optimists believe that this might lead to decoupling from Bitcoin — something that only Binance Coin (BNB) managed to pull off up to this point — it is likely that there will be consequences for these cryptos. This likely means that a price drop for these specific coins awaits somewhere in the near future, as outperforming BTC…
Why Binance May Be Crucial for Tron (Trx) to Reach $1
TRON (TRX) has been one of the most popular crypto projects in the past year. The coin has received a lot of attention from the entire crypto community, and although the impressions may differ —  the fact is that TRX is one of the most talked-about coins, even today.
However, while the project managed to achieve a lot in less than a year — launch its MainNet, start multiple massive projects, launch dozens of dApps, hundreds of smart contracts, its own DEX, new token, and more — its price remains quite low. Undoubtedly, one of the reasons for this is its massive supply. TRX circulating supply is over 66 billion coins, while the total supply is over 99 billion.
Even so, the coin is believed to be massively undervalued, with its current price sitting at $0.028129, according to TradingView. This price, together with a market cap of $1.88 billion, pushed the coin out of the list of top 10 largest cryptocurrencies, and it currently sits at 11th spot. But, many believe that this is not a permanent position for TRON. In fact, its community believes that it is only a matter of time before TRON rises through the ranks, and its price hits $1. And, the way for the coin to achieve this is believed to be through Binance.
TRON and Binance
Binance is one of the world's…
Why Tron (TRX) Price Won't Remain Low for Long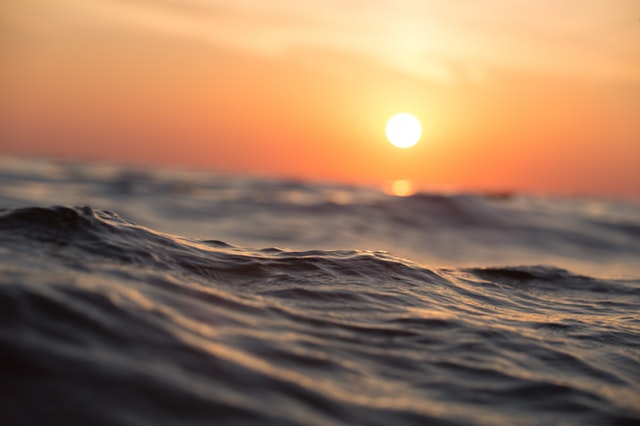 TRON (TRX) has been one of the most popular cryptocurrencies in recent years. The project has achieved a tremendous amount of success in less than a year, and while the first birthday of its MainNet is approaching, TRON certainly continues to impress to this day.
With that said, its price is still noticeably low, and many would agree that the project is heavily undervalued. The low price even allowed other projects to push it out of the top 10 list, with TRX currently being the 11th largest cryptocurrency by market cap. However, it is likely that TRON will not remain undervalued forever, and that its price might soon see a surge that its entire community has been waiting for, for a long time now.
Why TRX might see growth soon
As many undoubtedly know, TRON is a lot more than just a cryptocurrency. It has developed a massive ecosystem, which offers a development platform for coins, smart contracts, and dApps. It also acquired BitTorrent last year for its Project Atlas, which will allow torrent users to earn crypto through participation in content sharing.
For this purpose, it also launched BitTorrent (BTT) token, which saw its launch on January 28, 2019 on Binance Launchpad. This was dubbed the most successful ICO in history at the time, although several coins launched since then have broken its record.
In addition,…