A Trading BOT that Works, Meet Athena!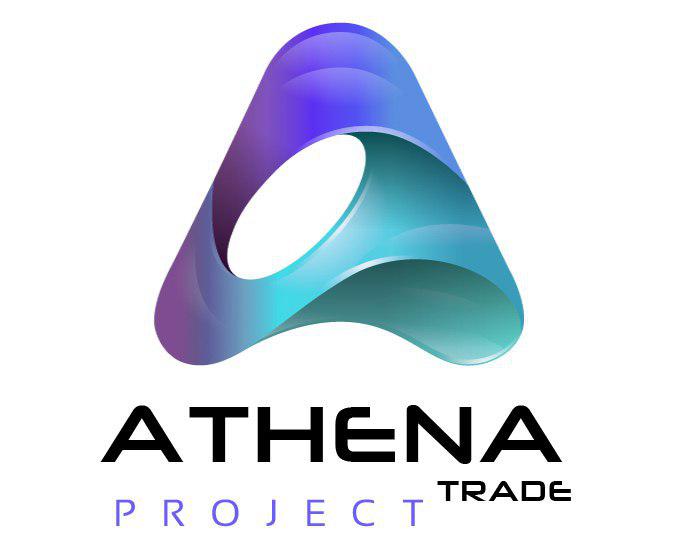 Athena Project is a self-funded small business that focuses on trading solutions for Professional trading communities and new traders entering the market. We chose not to do an ICO as we felt it wasn't necessary to create a token for use of the bot, we want anyone who wants to learn to trade from noob to expert to use our bot and we did not want to limit anyone. So the focus of the company is about delivering products and services that make trading easier, less emotional and has a supportive community that offers trading, forex and crypto education. We aimed to solve some of the woes of traders new and old like, missed signals, difficult exchanges, confusing how to set a stop loss etc, how to trade all the members etc.
The first issue we aimed to solve with Athena was missed signals by traders who run groups. Many people who start trading use signals of other traders or copy-trading. The main issue with this is life does not stop so you can get the signal go to a PC or phone, check the chart first, log into the exchange do your 2fa etc. As many of us have been there its quite difficult and also very annoying as we have lives and signals can come at the worst possible time.
All of that being said what if there was a way where the trader who already checked the signal put it in for his members and the bot will just picked it up and traded it completely automated. You sit there and go sure how the heck is that possible and why would I want to do this? The answer is simple binance does not enable you to have a sell at a gain and stop at the same time, with the bot its not a problem. You ask what if a coin breaks out and my gain is to sell at 8% no problem we have profit trailing so you can catch more then you set out to. The best part is the user can manually buy with strategy, auto-buy/sell, just get signals and not be used as a bot etc. Its fully customizable as well and can be integrated into any exchange with API integration.
The second issue for the traders is managing all the members etc. Our bot makes it automated, you pay in a cryptocurrency, once done you add your wallet address and the bot will search the TXid. Once confirmed the bot turns on and starts to work. As a trader, you can now see all your calls and have a log of all the data of your calls to show anyone at the click of a button which makes it easier to build trust in a community that has been full of scams and scammers.
The third issue was the difficulty in getting involved and started trading. There is a lot to learn even before we trade and once we know that, learning to trade is like learning a new language it is not easy and can be emotional. What we wanted to do at Athena Project, was to create something that can let anyone be a trader, that is inclusive of others, that will create a basic strategy. The biggest reason so many lost 90% of their pot in 90 days is no plan, no strategy and telling yourself that it will come back. With a bot you let it take the emotion out of trading, you can sit back and hear the telegram dings every time you have a sell order hit.
To tie this into BlockTraders our education-based service for the new and excited people entering the trading and cryptocurrency space. We take Athena a step further as many of the people we have using Athena have said they want to learn why the calls are made. We developed https://blocktraders.vip this is for the people who do not just want the bot to do its thing, this was for people who wanted to learn how to make their own calls.
Athena FAQ and Explainer:
For a full FAQ and Explainer click HERE 
If you would like more info about our trading systems or trading bots please do visit us at
The last 20 closed trades using the automated bot!
#SALT/BTC0 | 1 | C | +0.00035629 | +9.05%
#VIBE/BTC0 | 1 | C | +0.00039900 | +10.32%
#LUN/BTC0 | 1 | C | +0.00027679 | +8.60%
#MTH/BTC0 | 1 | C | +0.00028853 | +9.01%
#SUB/BTC0 | 1 | C | +0.00005773 | +1.84%
#GO/BTC0 | 1 | C | +0.00026558 | +8.43%
#CLOAK/BTC0 | 1 | C | +0.00026909 | +8.59%
#WAN/BTC0 | 1 | C | +0.00033300 | +10.77%
#REQ/BTC0 | 1 | C | +0.00023952 | +7.64%
#BLZ/BTC0 | 1 | C | +0.00027768 | +9.06%
#CND/BTC0 | 1 | C | +0.00045696 | +15.05%
#NULS/BTC0 | 1 | C | +0.00025740 | +8.27%
#XEM/BTC0 | 1 | C | -0.00003880 | -1.28%
#WPR/BTC0 | 1 | C | +0.00034151 | +11.14%
#ICX/BTC0 | 1 | C | +0.00024054 | +7.93%
#NPXS/BTC0 | 1 | C | +0.00000000 | +0.00%
#ENG/BTC0 | 1 | C | +0.00023712 | +7.78%
#PHX/BTC0 | 1 | C | +0.00025110 | +8.14%
#POWR/BTC0 | 1 | C | +0.00014168 | +4.66%
#POE/BTC0 | 1 | C | +0.00008652 | +2.86%
#NEBL/BTC0 | 1 | C | -0.00015982 | -5.26%
#SYS/BTC0 | 1 | C | +0.00036820 | +12.16%
#WAVES/BTC0 | 1 | C | +0.00003319 | +1.09%
#ZIL/BTC0 | 1 | C | +0.00041876 | +13.72%
#GNT/BTC0 | 1 | C | +0.00022848 | +7.74%
#LINK/BTC0 | 1 | C | +0.00063452 | +21.73%
#LINK/BTC0 | 1 | C | +0.00062437 | +21.31%
#LINK/BTC0 | 1 | C | +0.00061625 | +20.98%
#XVG/BTC0 | 1 | C | -0.00019565 | -6.50%
#DLT/BTC0 | 1 | C | +0.00045968 | +15.84%
Joel Kovshoff
Director at BlockRake Inc.
Disclaimer: This article should not be taken as, and is not intended to provide, investment advice. Global Coin Report and/or its affiliates, employees, writers, and subcontractors are cryptocurrency investors and from time to time may or may not have holdings in some of the coins or tokens they cover. Please conduct your own thorough research before investing in any cryptocurrency and read our full disclaimer.
Bexplus BTC Futures Trading – The Best Way to Become Rich in 2019

After nearly 18-month "Crypto Winter", bitcoin price set a new 2019 high at around $9,400, then, started a downside correction against the US Dollar. Though BTC/USDT pair broke the $9,300 and $9,200 support levels early this week, the downward movement was limited and the price formed a swing low near $9,000 mark.
BTC price is currently surging higher and is trading above $9,700. If there is an upside break above $9,800 mark, the price could continue the upward movement in the near term, breaking the $10,000 resistance level.
As the bearish market bottom has been set and the bullish sentiment has once again returned to the cryptocurrency area, the opportunity for traders to become "bitcoin millionaire" beyond their imagination occurs again. Many well-prepared, well-researched and smart investors turned to BTC futures trading aiming at magnifying the profits.
How BTC Futures Trading Maximizes Profits?
With the bitcoin bull is back in control of the trend, the market has become highly volatile once again – Bitcoin market consolidates between $9,600 to $9,700, which is the perfect time to maximize profits by trading futures contracts.
BTC futures trading has become one of the most popular trends in the crypto market. Trading futures contracts with leverage allows traders to take positions much larger than the amount of assets they invested in. It enables investors to long-buying or short-selling BTC price based on…
Blockchain Based Crowdfunding Bridges Gap Between Global Investors and Business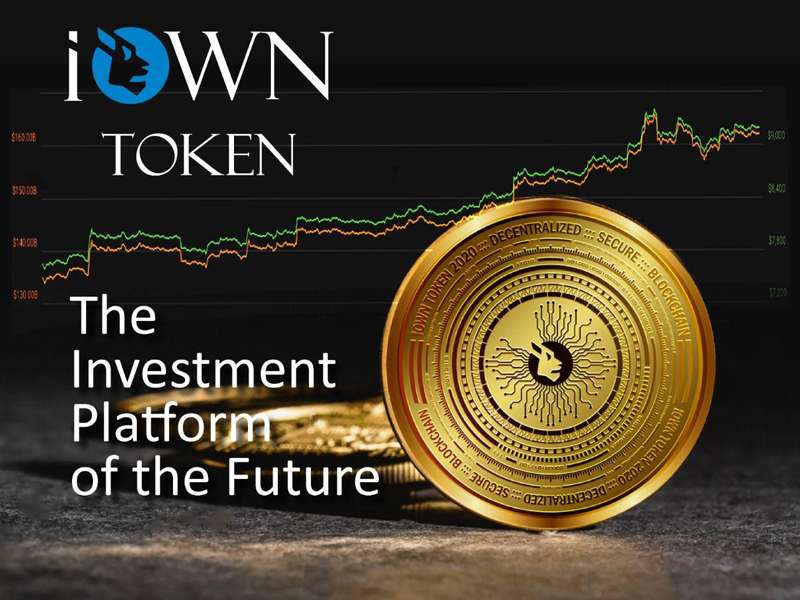 The way in which global business owners and shareholders engage continues to adapt to changing market forces, technologies and fiscal appetites, however, the need for strong, stable and transparent investment processes remains key to the success of any project.
With counterparties often frustrated by a lack of transparency and accessibility, the need for a platform that bridges the gap between investor and investee is increasingly important.
Introducing the iOWN Platform – the Blockchain Powered Investment Platform
Whilst it is true that many investors favor a diversified risk portfolio with a range of industry assets, finding strong partners remains a problem – the solution for many lies in community crowdfunding.
Developed in the UAE, iOWN is a blockchain based crowdfunding investment platform that has been specifically designed to bridge the gap between financier and businesses seeking funding. Whether you are an experienced funder or complete beginner, the iOWN global network means that there are accessible opportunities for all with measured risk.
Registered users are able to use the iOWN Token to access the platform, where they will be able to invest into a range of industry sectors including Real Estate, IT, Industrials, Pharma & Healthcare and Energy to name a few. 
Overcoming the Challenges of Traditional Investment Risk
iOWN addresses many of the issues currently faced by investors with existing on-the-market financial platforms by creating a secure,…
Bitcoin gets a new rival?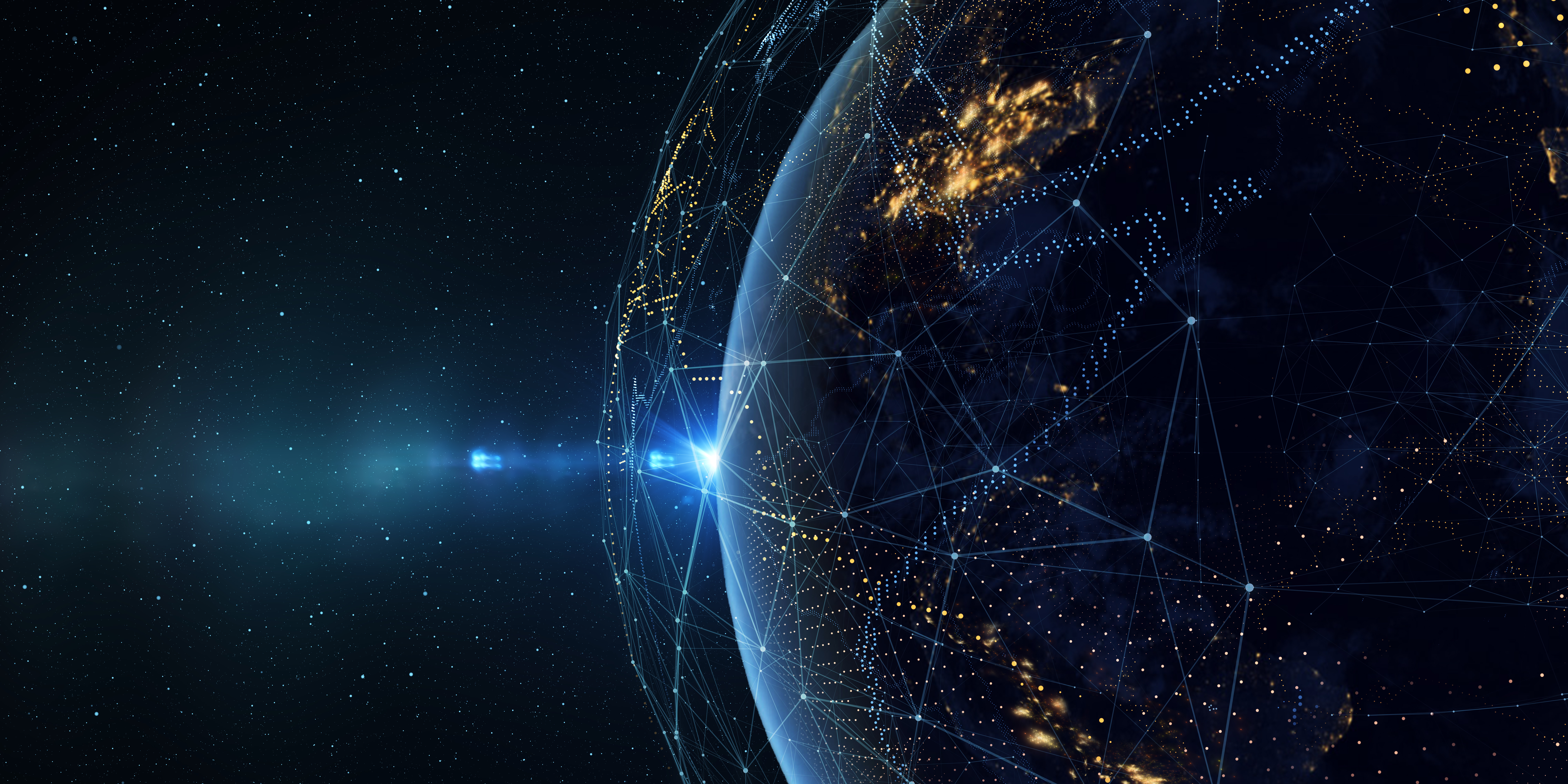 After Bitcoin climbed at $8500 and Justin Sun bid $4.57 million for having lunch with Warren Buffett, all the news indicated that Bitcoin would raise at $9000, but it fell below $8,000 suddenly. Nevertheless, cryptocurrency is at the beginning of a big bull market now.
According to a new poll by crypto analyst: DonAlt, investor's portfolios are all comprised by major tokens, such as BTC and ETH. Besides, a popular token called LinkToken (LTK) issued by a Chinese team attracted global attention.
Launched at Coinall Exchange
According to the announcement of LianXiang Cloud, LinkToken had launched at Coinall Exchange which belongs to OKEx Exchange group, users can recharge now and Exchange will open LTK/BTC pair at 17:00 pm on June 14, withdraw operation will be allowed at 17:00 pm on June 18. To celebrate the launching of LinkToken, LianXiang Cloud will airdrop million tokens to fans.
As the partner of OKEx, Coinall Exchange shared tens of millions of users and resources with OKEx. It is said that LianXiang Cloud is also applying for legitimate rights of trading LinkToken in other countries,In partnership with many Exchanges, LinkToken will launch at them per week.
What is LinkToken?
LinkToken is the workload proof of shared resources based on LianXiangCloud blockchain technology in the shared computing ecosystem, it can measure, register and demonstrate resources fairly.
Users acquire LinkToken by sharing bandwidth, storage space…