A Trading BOT that Works, Meet Athena!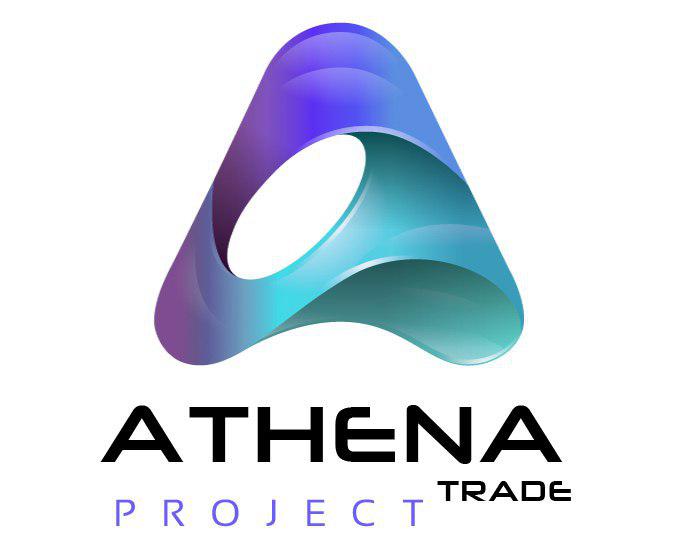 Athena Project is a self-funded small business that focuses on trading solutions for Professional trading communities and new traders entering the market. We chose not to do an ICO as we felt it wasn't necessary to create a token for use of the bot, we want anyone who wants to learn to trade from noob to expert to use our bot and we did not want to limit anyone. So the focus of the company is about delivering products and services that make trading easier, less emotional and has a supportive community that offers trading, forex and crypto education. We aimed to solve some of the woes of traders new and old like, missed signals, difficult exchanges, confusing how to set a stop loss etc, how to trade all the members etc.
The first issue we aimed to solve with Athena was missed signals by traders who run groups. Many people who start trading use signals of other traders or copy-trading. The main issue with this is life does not stop so you can get the signal go to a PC or phone, check the chart first, log into the exchange do your 2fa etc. As many of us have been there its quite difficult and also very annoying as we have lives and signals can come at the worst possible time.
All of that being said what if there was a way where the trader who already checked the signal put it in for his members and the bot will just picked it up and traded it completely automated. You sit there and go sure how the heck is that possible and why would I want to do this? The answer is simple binance does not enable you to have a sell at a gain and stop at the same time, with the bot its not a problem. You ask what if a coin breaks out and my gain is to sell at 8% no problem we have profit trailing so you can catch more then you set out to. The best part is the user can manually buy with strategy, auto-buy/sell, just get signals and not be used as a bot etc. Its fully customizable as well and can be integrated into any exchange with API integration.
The second issue for the traders is managing all the members etc. Our bot makes it automated, you pay in a cryptocurrency, once done you add your wallet address and the bot will search the TXid. Once confirmed the bot turns on and starts to work. As a trader, you can now see all your calls and have a log of all the data of your calls to show anyone at the click of a button which makes it easier to build trust in a community that has been full of scams and scammers.
The third issue was the difficulty in getting involved and started trading. There is a lot to learn even before we trade and once we know that, learning to trade is like learning a new language it is not easy and can be emotional. What we wanted to do at Athena Project, was to create something that can let anyone be a trader, that is inclusive of others, that will create a basic strategy. The biggest reason so many lost 90% of their pot in 90 days is no plan, no strategy and telling yourself that it will come back. With a bot you let it take the emotion out of trading, you can sit back and hear the telegram dings every time you have a sell order hit.
To tie this into BlockTraders our education-based service for the new and excited people entering the trading and cryptocurrency space. We take Athena a step further as many of the people we have using Athena have said they want to learn why the calls are made. We developed https://blocktraders.vip this is for the people who do not just want the bot to do its thing, this was for people who wanted to learn how to make their own calls.
Athena FAQ and Explainer:
For a full FAQ and Explainer click HERE 
If you would like more info about our trading systems or trading bots please do visit us at
The last 20 closed trades using the automated bot!
#SALT/BTC0 | 1 | C | +0.00035629 | +9.05%
#VIBE/BTC0 | 1 | C | +0.00039900 | +10.32%
#LUN/BTC0 | 1 | C | +0.00027679 | +8.60%
#MTH/BTC0 | 1 | C | +0.00028853 | +9.01%
#SUB/BTC0 | 1 | C | +0.00005773 | +1.84%
#GO/BTC0 | 1 | C | +0.00026558 | +8.43%
#CLOAK/BTC0 | 1 | C | +0.00026909 | +8.59%
#WAN/BTC0 | 1 | C | +0.00033300 | +10.77%
#REQ/BTC0 | 1 | C | +0.00023952 | +7.64%
#BLZ/BTC0 | 1 | C | +0.00027768 | +9.06%
#CND/BTC0 | 1 | C | +0.00045696 | +15.05%
#NULS/BTC0 | 1 | C | +0.00025740 | +8.27%
#XEM/BTC0 | 1 | C | -0.00003880 | -1.28%
#WPR/BTC0 | 1 | C | +0.00034151 | +11.14%
#ICX/BTC0 | 1 | C | +0.00024054 | +7.93%
#NPXS/BTC0 | 1 | C | +0.00000000 | +0.00%
#ENG/BTC0 | 1 | C | +0.00023712 | +7.78%
#PHX/BTC0 | 1 | C | +0.00025110 | +8.14%
#POWR/BTC0 | 1 | C | +0.00014168 | +4.66%
#POE/BTC0 | 1 | C | +0.00008652 | +2.86%
#NEBL/BTC0 | 1 | C | -0.00015982 | -5.26%
#SYS/BTC0 | 1 | C | +0.00036820 | +12.16%
#WAVES/BTC0 | 1 | C | +0.00003319 | +1.09%
#ZIL/BTC0 | 1 | C | +0.00041876 | +13.72%
#GNT/BTC0 | 1 | C | +0.00022848 | +7.74%
#LINK/BTC0 | 1 | C | +0.00063452 | +21.73%
#LINK/BTC0 | 1 | C | +0.00062437 | +21.31%
#LINK/BTC0 | 1 | C | +0.00061625 | +20.98%
#XVG/BTC0 | 1 | C | -0.00019565 | -6.50%
#DLT/BTC0 | 1 | C | +0.00045968 | +15.84%
Joel Kovshoff
Director at BlockRake Inc.
Disclaimer: This article should not be taken as, and is not intended to provide, investment advice. Global Coin Report and/or its affiliates, employees, writers, and subcontractors are cryptocurrency investors and from time to time may or may not have holdings in some of the coins or tokens they cover. Please conduct your own thorough research before investing in any cryptocurrency and read our full disclaimer.
CoinField Starts One Week SOLO Token Pre-Sale

CoinField has launched its SOLO Token Pre-Sale today, which started at 6 pm UTC (10 am PST). The pre-sale will run December 9-16, 2019. A limited number of participants will be able to purchase a total of 40 million SOLO tokens at a discounted rate, ahead of the public sale in Q1 2020.
Last month, CoinField sent out 50,000 invitations to the Sologenic VIP community members who needed to sign up for a CoinField account, pass the KYC verification process and successfully fund their account before December 6, 2019, to join the pre-sale.  
Built on top of the XRP Ledger, Sologenic was unveiled at the Malta AI & Blockchain Summit in November, where it was nominated as "DeFi Project of the Year."
"I have to say that from all the projects in 2019, this one, in particular, caught my eye for various reasons. The first one being that this is an ambitious project that aims to revitalize the trading industry through a blockchain-only solution, and the second being the innovative use of XRP Ledger technology to make it all happen. I'm confident that with Sologenic's stellar direction, this will be one of the projects to…
Five Strategies for Lowering Your Crypto Taxes
Getting taxes done isn't always the highest item on everyone's to do list. This is especially true if you have accumulated significant gains from investing in cryptocurrencies. What many investors often don't consider are the opportunities to actually reduce their tax liabilities from their crypto investing. This article discusses five strategies that you can use to help minimize your crypto tax liability.
Depending on what country you live in, your cryptocurrency will be subject to different tax rules. The questions below address implications within the United States, but similar issues arise around the world. As always, check with a local tax professional to assess your own particular tax situation.
1. Tax loss harvesting
Tax loss harvesting is a common strategy in the world of investing where you sell your assets that will realize a capital loss. All you need to do is look at your investments and see which ones you bought for more than they are currently worth. By selling at a loss, you can potentially dramatically lower your net capital gains and thus reduce your taxable income. Given the market we are currently in, there are abundant opportunities to harvest losses and save on your tax bill. Cryptocurrency tax calculators have built specific tax loss harvesting tools that you can use automatically detect which coins present…
The Best Thing to Share with Your Family on Thanksgiving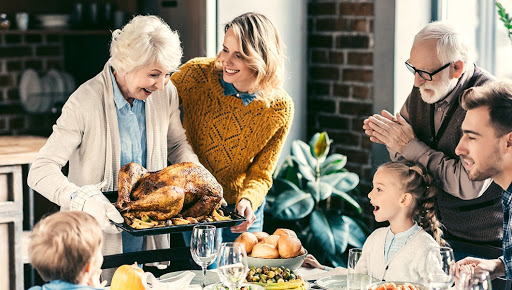 Sitting at the Thanksgiving table, your cousin remarks that her credit card was stolen in their data breach and was used to shopping during Black Friday last year. You quickly say, "That wouldn't have happened if you used Bitcoin," which leads to an awkward silence. "Isn't that what people use to buy illegal drugs?" your cousin finally asks, while your other relatives nod their heads. At this Thanksgiving Day, it's time to share the true meaning of cryptocurrency.
The first thing to do is to compare the cryptocurrency to cash. Remind your cousin that when she pays with cash, she doesn't have to give away any of her personal details unless the purchase requires it, and more importantly, the merchant has no access to get more of her money than what she gave him. Similarly, cryptocurrency works the same way in the digital realm. Therefore, cryptocurrency payment is also less open to fraud and theft comparing to credit card.
How to make profits with cryptocurrency
What's more, you can also make profits in crypto trading. In spot trades, investors buy cryptocurrencies like bitcoins and make a profit when BTC rise in price. But there are more opportunities to profit in another way: futures trading.
Compared to spot trades, futures trading enables investors to make a profit on both the upward and…