The Impact of SEC Regulation and the Crypto Bear Market on Ethereum
Way back in June 2017, it was beginning to look inevitable that the flippening would occur and Ethereum would take over the top spot of cryptocurrency market caps. With smart contract capabilities and an order of magnitude more potential applications than Bitcoin, everybody was keen to jump on the Ethereum bandwagon.
Of course, a lot has changed since then.
The speculation-fueled bull run that culminated at all-time highs in late 2017 for Bitcoin and January 2018 for altcoins was unsustainable. Talk of a global paradigm shift appears laughably premature in hindsight.
Today, prices have collapsed across the entire market, with Ethereum itself breaking below $100 last December after all-time highs of $1.4k just 11 months prior. Although a mini-recovery has ensued in early 2019, the situation continues to look bleak and the reputation of cryptocurrencies for the general public is still far from stellar.
Prominent blockchain expert Peter Du, the founder of Du Capital, recently explained the crux of the problem, saying:

"Cryptocurrencies, which were once the new darling and dream of investors have now taken a backseat, given the current crypto blizzard. To be sure, maintaining hundreds of billions of dollars in valuations supported by unsecured coin issuance was unrealistic and in the long-term, unsustainable. Ethereum as an infrastructure blockchain that other coins hinged on, was a temporary beneficiary and grew in valuation as a result, but without having the equivalent growth in infrastructure, ecosystem and mass adoptable applications."
To make matters worse for the short-term, the US Securities and Exchange Commission (SEC) has begun cracking down on unregistered ICOs (initial coin offerings). It appears likely that hundreds and perhaps even thousands of projects will be required to return money to investors. And that has contributed in part to the massive sell-off of ETH during this bear market, as the vast majority of ICOs were on Ethereum and are now dumping what's left of their reserves in favor of fiat currency.
As Du went on to explain, though, perhaps the SEC regulation and the bear market experience will serve as a valuable lesson for unsophisticated investors and builders in the blockchain industry alike.
"Now that the United States Securities & Exchange Commission has issued stricter regulation on ICOs, the once skyrocketing valuations have come back down to Earth. Ethereum's inability to scale comes at great cost, not just to its own project, but to token holders and other tokens that rely on it. We see this with other infrastructure coins too, such as EOS. In the medium-term, they risk marginalization, as new public and sector-specific blockchains up their ante. Not all is gloom and, if anything, we must learn from this. At the end of the day, discerning investors should care less about short-term speculation and more about solidifying building blocks in the long-term to make blockchain a formidable and reliable ecosystem."
It's not surprising that there have been some growing pains in these early years, as big changes never happen smoothly. What we're ultimately contending with when it comes to the big picture for cryptocurrencies is a potential redefinition of money and, as a result, the greatest transfer of wealth humanity has ever seen.
That possibility is what attracted many overzealous speculators to the hype-fueled market of 2017, but it can also be what attracts many more innovators and builders to contribute meaningfully to the ecosystem going forward. And indeed, 2018 did show some significant growth in measures other than price, such as the development of new decentralized applications.
Ethereum is already being used as a base-layer supporting all sorts of promising and potentially world-changing applications, from decentralized prediction markets like Augur to security token platforms like Polymath and Swarm.
The CEO of the Ethereum-based project SingularityNET, Dr. Ben Goertzel, recently appeared on one of the largest podcasts in the world, the Joe Rogan Experience, and discussed the intersection of artificial intelligence and blockchain, explaining how Ethereum and SingularityNET enable A.I.s to send data, processing tasks, and transactions between one another autonomously.
All of that is just scratching the surface of what the Ethereum ecosystem can ultimately encompass in the years ahead. At the moment, however, it feels like just a distant dream.
The bear market and SEC crackdowns have ushered in a bitterly cold crypto winter and put an end to thousands of projects. Whether or not this winter is followed by a beautiful spring, only time will tell.
Disclaimer: This article should not be taken as, and is not intended to provide, investment advice. Global Coin Report and/or its affiliates, employees, writers, and subcontractors are cryptocurrency investors and from time to time may or may not have holdings in some of the coins or tokens they cover. Please conduct your own thorough research before investing in any cryptocurrency and read our full disclaimer.
ISW Holdings Negotiating Purchase of Additional 300 to 900 Cryptocurrency Miners in Preparation for Phase 3 Expansion in Mining Operations
LAS VEGAS, February 11, 2021 (GLOBE NEWSWIRE) – ISW Holdings, Inc. (OTC: ISWH) ("ISW Holdings" or the "Company"), a global brand management holdings company with commercial operations in Telehealth and Cryptocurrency Mining, is pleased to announce that the Company is currently in negotiations toward the purchase of an additional large number of miners (between 300 and 900) in preparation for its coming Phase 3 expansion in mining volume.
The Company previously announced that it is currently launching its initial Pod5 Cryptocurrency Mining Pod, a fully self-contained high-PUE mining solution designed, assembled, and installed in partnership with Bit5ive, LLC, ("Bit5ive") at the Bit5ive 100 MW renewable energy cryptocurrency mining facility in Pennsylvania.
Expansion involves assembling, equipping, and powering up additional Pod5 units, each of which houses 300 miners and is capable of driving roughly $2.9 million in annualized revenues at current cryptocurrency market pricing. Management is targeting the acquisition of 900 new miners capable of equipping three (3) new Pod5 units, which would lead to an additional $8.64 million in annualized revenues from mining activities at current market prices.
As noted in prior Company communications, the Company began a four-phase process last year.
Phase 1 (completed) was about integrating leading design solutions and establishing a supply chain to bring in industry-leading parts and equipment for the Pod5 mining solution.
Phase 2 (completed) was about assembling and shipping its initial Pod5 unit.
Phase 3 (underway) is the mining launch – targeting…
Elon Musk Advises Crypto Users To Secure Their Crypto Keys Properly
The crypto community has not gotten over the fact that the world's richest man has now invested in Bitcoin and has been pretty active in the industry.
However, the community is now receiving security tips for storing cryptocurrencies from Tesla's chief executive officer. While pointing the security of cryptocurrencies, Tesla also criticized Freewallet app, a crypto wallet for its slack in security.
He also added that crypto investors should not bother doing business with wallets that don't provide them with private keys.
Users should store their private keys
The unique way cryptocurrencies are stored makes them not redeemable when the keys are lost. Whether the holder stores them with third-party custodians or exchanges, the owner can only claim them when they provide keys to the crypto funds.
That makes securing the keys the most important thing when dealing with cryptocurrencies. As a result, selecting the safest hot or cold wallet is a priority if users want to keep their crypto investments safe.
Elon Musk has come out to advise investors to always store their private keys personally. For a company to receive the attention of the world's richest man is something to take advantage of to grow. However, FreewalletApp's short conversation with Musk is a sort of negative publicity to them.
After the company engaged with Musk about a Dogecoin-related post, the Tesla founder pointed out faults with the firm.
He advised digital asset investors to stay…
Bitcoin Surges After Tesla Bought $1.5 Billion Worth of BTC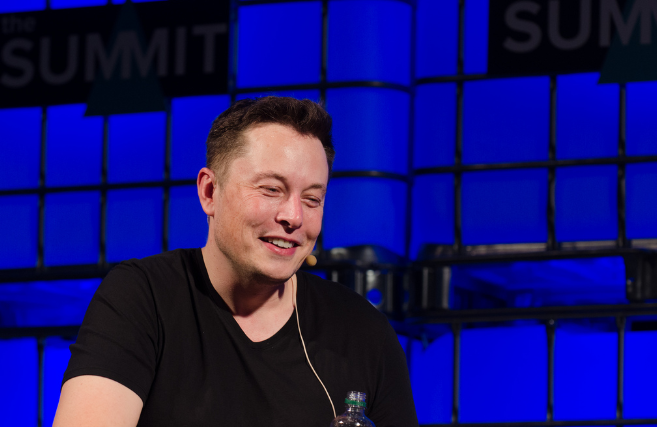 The sudden rise of Bitcoin has been connected to the decision taken by the Tesla electric car company to buy $1.5 billion worth of Bitcoin.
The company explained in a filing with the Securities and Exchange Commission (SEC) that it bought Bitcoin to diversify its cash returns and more flexibility.
Musk's Tweets also impacted Dogecoin's price
Tesla also added that it will start accepting Bitcoin payments for all its products, although this will be based on a limited basis and applicable laws. If the company concludes and starts accepting cryptocurrency, it will make it the first major car manufacturer to accept Bitcoin payments. The company's founder and Chief Executive Officer Elon Musk has developed an interest in Bitcoin and cryptocurrencies.
He has been tweeting severally about the viability of the Dogecoin (DOGE), which doesn't have an important market value attached to it.
ur welcome pic.twitter.com/e2KF57KLxb

— Elon Musk (@elonmusk) February 4, 2021
Few hours after endorsing Dogecoin, the cryptocurrency rose by an impressive 50%. But regulatory authorities are still concerned about the risks in cryptocurrency investments, with several regulatory bodies warning traders and investors they could lose all their money from crypto investments.
But for Tesla, the company decides to diversify its funds and increased its cash returns. However, Tesla also warned investors about the volatility of Bitcoin's price in its SEC filing. According to the SEC…