The Impact of SEC Regulation and the Crypto Bear Market on Ethereum
Way back in June 2017, it was beginning to look inevitable that the flippening would occur and Ethereum would take over the top spot of cryptocurrency market caps. With smart contract capabilities and an order of magnitude more potential applications than Bitcoin, everybody was keen to jump on the Ethereum bandwagon.
Of course, a lot has changed since then.
The speculation-fueled bull run that culminated at all-time highs in late 2017 for Bitcoin and January 2018 for altcoins was unsustainable. Talk of a global paradigm shift appears laughably premature in hindsight.
Today, prices have collapsed across the entire market, with Ethereum itself breaking below $100 last December after all-time highs of $1.4k just 11 months prior. Although a mini-recovery has ensued in early 2019, the situation continues to look bleak and the reputation of cryptocurrencies for the general public is still far from stellar.
Prominent blockchain expert Peter Du, the founder of Du Capital, recently explained the crux of the problem, saying:

"Cryptocurrencies, which were once the new darling and dream of investors have now taken a backseat, given the current crypto blizzard. To be sure, maintaining hundreds of billions of dollars in valuations supported by unsecured coin issuance was unrealistic and in the long-term, unsustainable. Ethereum as an infrastructure blockchain that other coins hinged on, was a temporary beneficiary and grew in valuation as a result, but without having the equivalent growth in infrastructure, ecosystem and mass adoptable applications."
To make matters worse for the short-term, the US Securities and Exchange Commission (SEC) has begun cracking down on unregistered ICOs (initial coin offerings). It appears likely that hundreds and perhaps even thousands of projects will be required to return money to investors. And that has contributed in part to the massive sell-off of ETH during this bear market, as the vast majority of ICOs were on Ethereum and are now dumping what's left of their reserves in favor of fiat currency.
As Du went on to explain, though, perhaps the SEC regulation and the bear market experience will serve as a valuable lesson for unsophisticated investors and builders in the blockchain industry alike.
"Now that the United States Securities & Exchange Commission has issued stricter regulation on ICOs, the once skyrocketing valuations have come back down to Earth. Ethereum's inability to scale comes at great cost, not just to its own project, but to token holders and other tokens that rely on it. We see this with other infrastructure coins too, such as EOS. In the medium-term, they risk marginalization, as new public and sector-specific blockchains up their ante. Not all is gloom and, if anything, we must learn from this. At the end of the day, discerning investors should care less about short-term speculation and more about solidifying building blocks in the long-term to make blockchain a formidable and reliable ecosystem."
It's not surprising that there have been some growing pains in these early years, as big changes never happen smoothly. What we're ultimately contending with when it comes to the big picture for cryptocurrencies is a potential redefinition of money and, as a result, the greatest transfer of wealth humanity has ever seen.
That possibility is what attracted many overzealous speculators to the hype-fueled market of 2017, but it can also be what attracts many more innovators and builders to contribute meaningfully to the ecosystem going forward. And indeed, 2018 did show some significant growth in measures other than price, such as the development of new decentralized applications.
Ethereum is already being used as a base-layer supporting all sorts of promising and potentially world-changing applications, from decentralized prediction markets like Augur to security token platforms like Polymath and Swarm.
The CEO of the Ethereum-based project SingularityNET, Dr. Ben Goertzel, recently appeared on one of the largest podcasts in the world, the Joe Rogan Experience, and discussed the intersection of artificial intelligence and blockchain, explaining how Ethereum and SingularityNET enable A.I.s to send data, processing tasks, and transactions between one another autonomously.
All of that is just scratching the surface of what the Ethereum ecosystem can ultimately encompass in the years ahead. At the moment, however, it feels like just a distant dream.
The bear market and SEC crackdowns have ushered in a bitterly cold crypto winter and put an end to thousands of projects. Whether or not this winter is followed by a beautiful spring, only time will tell.
Disclaimer: This article should not be taken as, and is not intended to provide, investment advice. Global Coin Report and/or its affiliates, employees, writers, and subcontractors are cryptocurrency investors and from time to time may or may not have holdings in some of the coins or tokens they cover. Please conduct your own thorough research before investing in any cryptocurrency and read our full disclaimer.
How Cryptocurrencies Will Change Online Gambling in the Future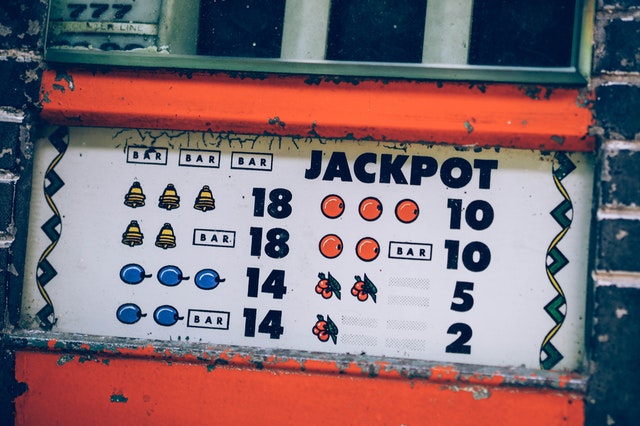 Anyone who has followed online gambling since the beginning can tell you that things don't stay the same for long. One of the reasons for this is that technology improves at such a ridiculously fast pace, and innovators in this industry are able to match up with those technological changes pretty quickly.
An innovation in technology that the Internet gambling industry has really learned from is cryptocurrency, with bitcoin in particular leading the way. We've seen it emerge as an alternative banking method, but it's going to change the industry as a whole in ways that people can't quite understand yet.
A Post-Legality Era
Something that has eluded online gambling since its inception is the idea of a global governing body. As it stands right now, each individual country (and smaller units of jurisdiction) have their own governing bodies that oversee in the industry. A lot of these laws are tied to banking laws, and that's where the legality of playing in bitcoin casinos becomes such an interesting topic.
In the present, we're seeing country-based regulatory bodies from places like Malta, Gibraltar and the United Kingdom start to work together and recognize each other's licenses more and more. That's taking serious steps towards having a global governing entity, and once that happens, the role of bitcoin is going to be even larger than it is now because it'll…
VOLUM (VLM) Announces Commencement of Token Generation Event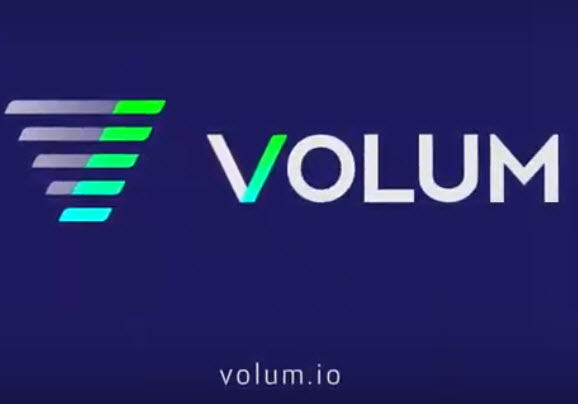 ESTONIA, May 4, 2019 – VOLUM (the "Company"), a multi-dimensional blockchain technology holding company, is thrilled to announce the commencement of the Volum (VLM) Token Generation Event ("TGE") beginning on Saturday, May 4. The VLM utility token is the native cryptocurrency powering the VOLUM supply chain and logistics management platform.
Driven by algorithmically intelligent software tailored to logistics and supply chain management, along with Internet-of-Things ("IoT") integrated functionality, and a backbone of hybrid public and consortium blockchain architecture, the platform is organized around the Volum (VLM) token. The VOLUM TGE will be managed by deploying ERC20 tokens on Ethereum Mainnet to maximize future access to cryptocurrency exchanges.
The VOLUM platform operates as a comprehensive control center for supply chain and logistics management operations. Companies who use this platform will be able to carry out a wide range of blockchain transactions including: Payments, Rewards, Purchase Orders, Legal Contracts, Regulatory Compliance, Taxation, Shipment Management, Letters of Origin, Customs Documents, Inputs/Outputs and Inventory Ordering, Delivery/Parcel Tracking, IoT Monitoring and Reporting, Big Data Analytics, and Inputs and End-Product Tracking/Traceability.
"The total addressable market for a blockchain-based supply chain solution is nearly $54 trillion globally, with the majority of the world's workers playing some part of this equation" noted Arnaldo A. Detrés, CEO of Bengala Technologies, LLC, the principle blockchain developer working to build the VOLUM platform. "However, blockchain solutions have been unable to…
How to Secure Yourself in Relation to Bitcoin: Top VPN Services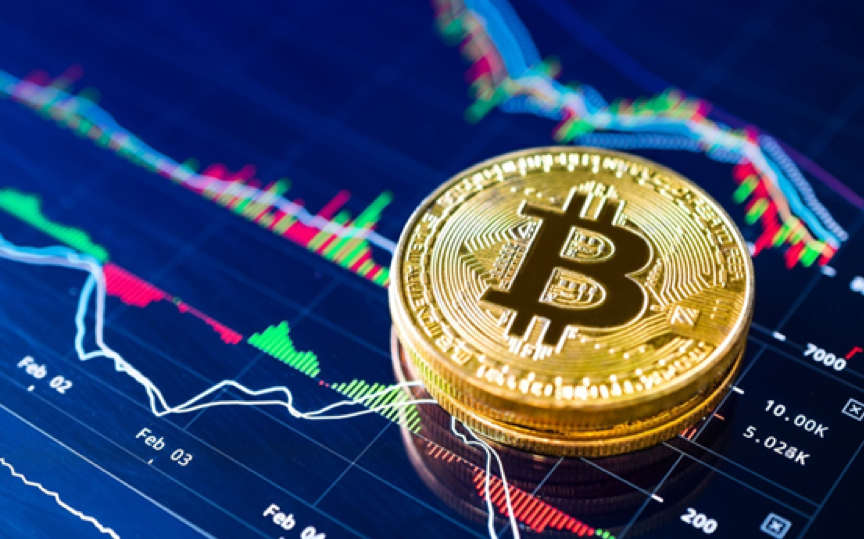 Nowadays, more frequently people opt to use cryptocurrency such as Bitcoin while dealing with financial transactions for its convenience, so its increasing prevalence isn't round-of-the-mill phenomenon but still, its users need to create fully protected cooltechzone to secure their data.
Recently, a great abundance of VPNs have started to accept it as a way of payment and it definitely makes sense: one buys VPN to retain anonymity on the Web, so why not to use the privacy-focused payment method? Paying for a VPN service with Bitcoins or any other cryptocurrency secures personal data from curious eyes leaving no traces.
What is a VPN?
Virtual Private Network (VPN) is generally presented by the group of linked to each other computers via the Internet. VPN boosts protection and provides a high level of anonymity to all types of Internet connections.
Security
While the connection to the ordinary Wi-Fi networks, a user usually gets access to the Internet directly, thus he becomes vulnerable to the hackers and the malware attempting to steal his personal data. On the other hand, applying VPN one transmits and gets data in encrypted form which makes it protected.
Anonymity
Generally, isn't hard to trace an Ip-address of any user and to identify his location with sufficient accuracy. With the help of VPN, the attacker will only get the address of the removed computer. Undoubtedly, the safeguard…