Bexplus Trader Expert Sharing: Which Investment in Bitcoin can Make Profits?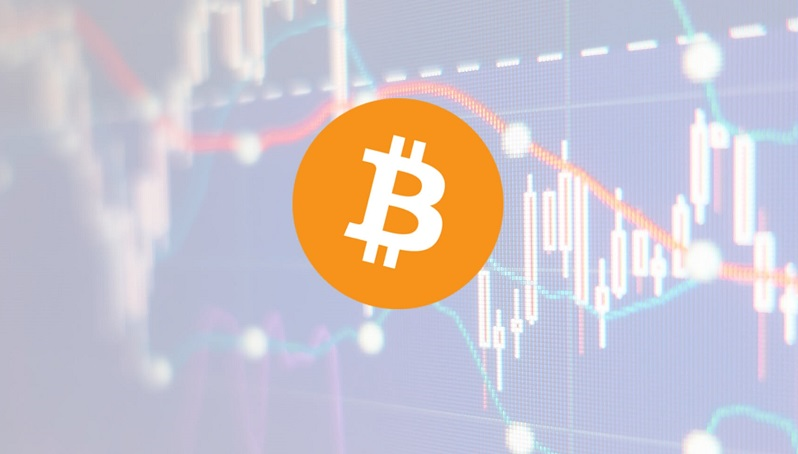 At this time last year, Bitcoin was reaching its all-time high price. However, the whole year past, its price declined by 80% since then. BTC speculators or investors don't seem to be getting tired of its "disruptive" price falling. And a lot of people that missed out on the late 2017 and early 2018 price hike, jump in the crypto world, expecting to make quite a fortune when it hits its former levels. But the story just goes the opposite way. So is it possible to profit from BTC investment? In the following part, we will explore 3 types of profitable BTC investment.
Measure 3 Common Types of BTC Investment
Invest in BTC Spot and Wait for Appreciation
Bitcoin spot trade might be the first transaction type that most investors will opt for when they just entered the cryptocurrency area. Investors can directly buy BTC with fiat currencies. The only way to earn money with BTC spot is waiting for its price rising. Unless you are a BTC believer and willing to wait for its appreciation in several years, you should turn to another type of investment.
Exchange BTC to USDT and Earn the Spread
USDT is the cryptocurrency version of US dollar and also considered as a stable cryptocurrency. Generally speaking, when the BTC, as well as other cryptocurrencies, drop, USDT may perform the opposite way and rises a little. Therefore, when the BTC market is going to get down, investors will exchange BTC to USDT to earn the spread.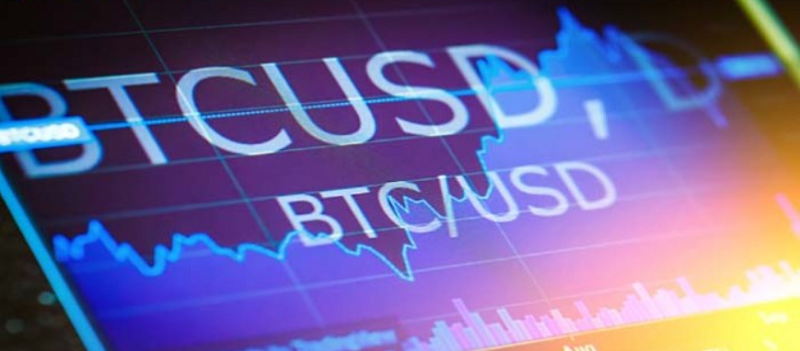 Make Two-way Profits with BTC Futures Contracts
Different from the former two types of investment, BTC futures trading enables investors to make a profit from both BTC price up and down. What you should do is to predict the BTC trend will be upward or downward in the near future. Besides, it provides X times leverage, which means even though you actually hold a small amount of BTC, you can also open a larger position. No matter at which price you start the investing, as long as you choose the right direction, you can have a chance to make great profits.
Which Investment in Bitcoin is Profitable Based on the Current Trend?
Since BTC keeps a repeated and slight falling without any big break out, it's obvious to notice that the former two investment are not smart options. But with BTC futures trading, as long as there is price fluctuation, there is an opportunity to profit from it.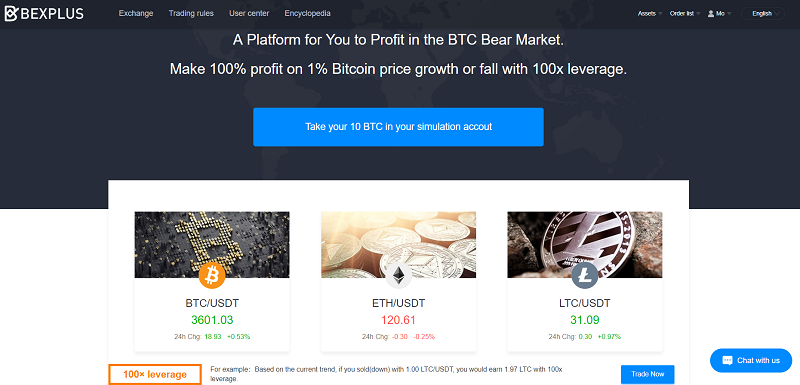 Bexplus is a popular cryptocurrency futures exchange which provides Bitcoin, Ethereum and Litecoin perpetual contract with 100x leverage. Established in late 2017, Bexplus has completed tens of millions of US dollar fundraising and financing, which guarantees the solid foundation as well as long-term development of Bexplus exchange platform. It also supports 15 languages and covers 26 countries and regions worldwide.
BTC, ETH and LTC perpetual contract which means you can open or close an order anytime you want. You can decide to long (assuming price up) or short (assuming price down) BTC, ETH or LTC based on your own analysis. For example, with 100x leverage added, you can use 1 BTC to enter a 100 BTC trade. If the price goes up or down 1%, you can get 100% profit. Furthermore, you can set stop-profit and stop-loss to control the risks.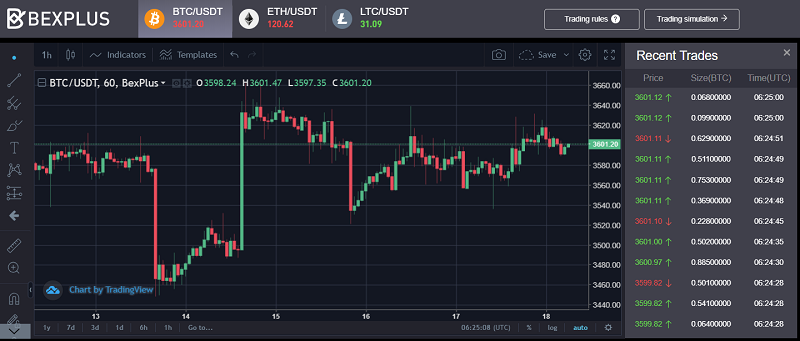 Whether Bitcoin will take off in 2019 or not, you can choose to invest BTC futures contract and get profits. If you haven't yet traded futures before, you can try it in the trading simulator in Bexplus.
Deposit Activity to Earn 50% BTC Free Bonus
To deposit BTC in the Bexplus account, you can earn 50% BTC bonus, which can also be used to trade futures contract and withdrawn. The more deposit, the more bonus you will get!
More: https://www.bexplus.com/en/cash_back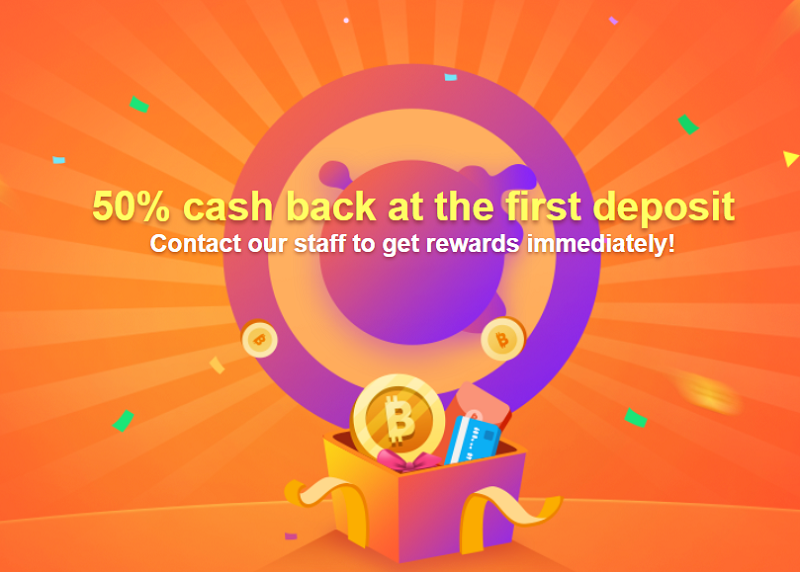 Invite Friends to Join and Earn 30% Commission
Invite friends to register and trade in Bexplus, you can share 30% transaction fee of your invitees as commission. Also, both you and our invitees can enjoy 10% OFF service charge.
More: https://www.bexplus.com/en/account/activity_show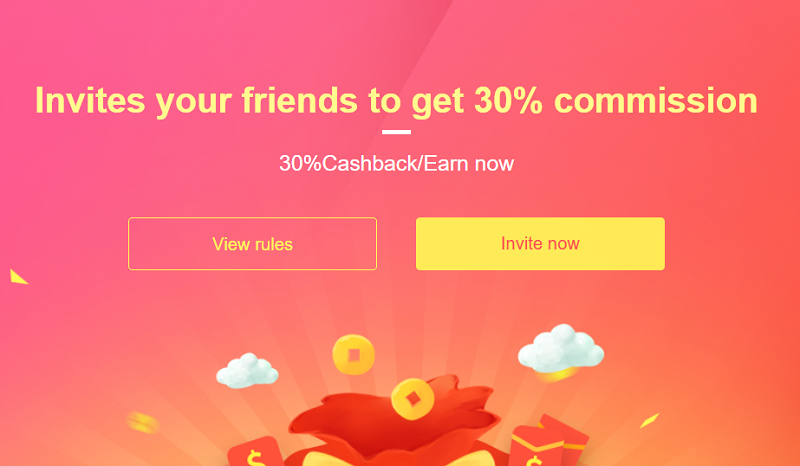 Register with invitation code PCDfB to enjoy 10% OFF charge fee.
Follow Bexplus on:
Website: www.bexplus.com
Facebook: https://www.facebook.com/Bexplusglobal/
Telegram: https://t.me/bexplusexchange
For Business cooperation: business@bexplus.com
Neteller to Launch a Crypto Exchange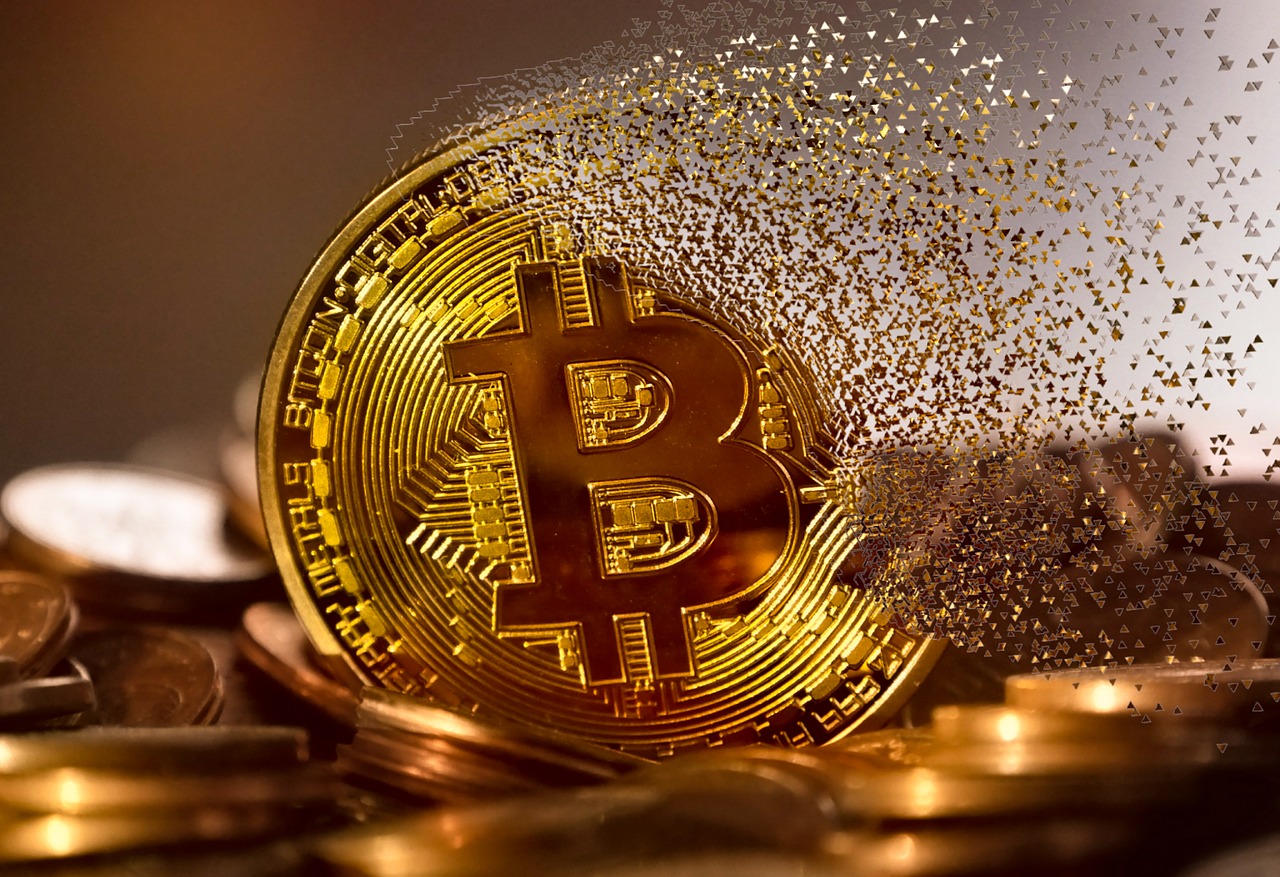 The way to make sure that the cryptocurrency momentum continues and that cryptocurrency credibility occurs is when big companies begin offering services based around cryptocurrency and other features of blockchain. This was certainly the case when Neteller recently announced it will offer a cryptocurrency exchange service in addition to its digital wallet services. The company announced that the 28 currencies compatible with the fiat wallet were able to buy, sell, and hold cryptocurrencies – including Bitcoin, Bitcoin Cash, Ethereum, Ethereum Classic, and Litecoin. It makes sense to begin with Bitcoin and Ethereum as they are seen as the originators of what cryptocurrency and blockchain can do and also the future of how blockchain can be used, despite news that Ripple may be set to topple them all. Neteller's move into cryptocurrency shows it has its sights set on a bright future of cryptocurrency and making it more accessible. But where do they stand now?
Neteller and Cryptocurrency
Neteller are optimistic about the exchange features of the digital wallet, claiming that they plan to add more cryptocurrencies in the near future. Neteller's benefit is the ease at which one can begin their cryptocurrency trading journey. Not only do a range of banks offer services to fund the wallets and exchanges, but so do a variety of online payment options. This helps remove the barrier to entry that exists in…
MGO Will Likely Generate Substantial Gains During 2019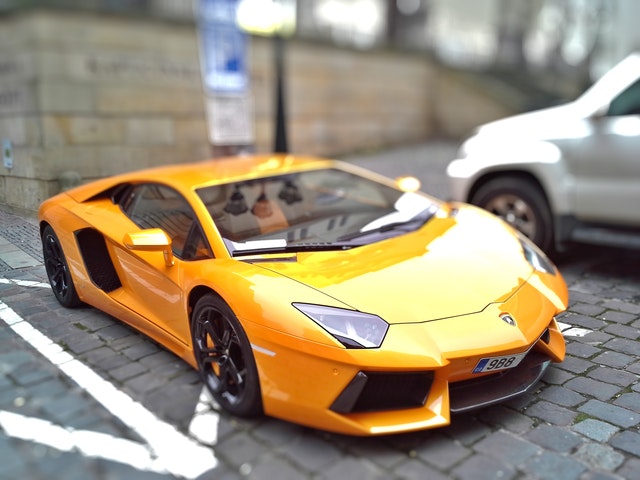 My new year's resolution is to put the past year behind me and start fresh.  This means to stop worrying about past losses and focus on all the exciting projects that blockchain technology has made possible.  When analyzing new projects, I tend to look for projects that have 2 advantages; growing industry and lack of competition.  Companies with these advantages have always done well in the equity markets and there is no reason to believe they won't do well in the crypto markets.  MobileGo (MGO) is one such project that will be one of the biggest winners during the next 12 months.
MobileGo's currency, MGO, performed better than nearly every other token during the past 12 months.  While most altcoins were plunging by more than 90%, MGO is only down about 50%.  And, since September, the MGO token has exploded by more than 200%.  These trading gains can be attributed to increasing adoption rates of the MGO token, most notably on the Xsolla platform.
Xsolla is a global powerhouse within the gaming industry.  It's a gaming platform that provides developers with critically important services such as marketing, billing, distribution, payment processing, and fraud prevention.  Xsolla's pay station allows for every developer in the world to monetize by providing 700+ payment types.  The company also has a global presence that is unmatched by reaching 200+ geographies, utilizing…
BlockchainDefender Reports on a Lack of Trust in the Crypto Industry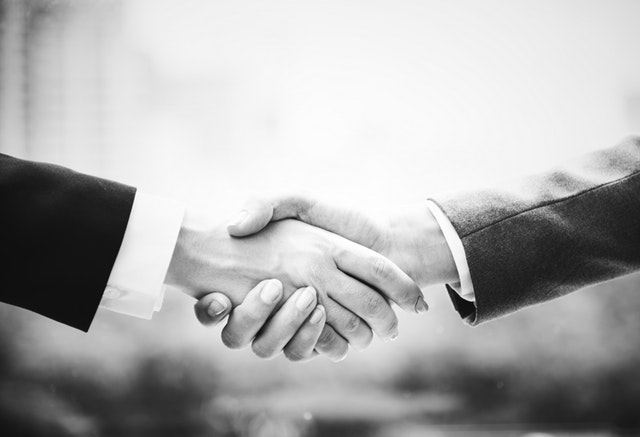 The cryptocurrency industry reached its peak market capitalisation in January 2018, nearly reaching $800 billion. However, even with such a large market capitalisation the industry faces a lack of trust.
BlockchainDefender recently released a report examining this lack of trust.
Questions Answered in the Report
Within the report, BlockchainDefender clearly outlines its goals. The first question to answer lines up with the title of the report and asks how market sentiment affects the market capitalisation of a cryptocurrency. The report also aims to determine which digital currencies have the best and worst online reputations, spot variations in digital currencies' reputations by countries, and see where the online negativity most frequently gets published. The second section of the report compares the online reputation of traditional trading exchanges with crypto exchanges, and the final section explores the impact of a crisis on a cryptocurrency's price.
Market Sentiment, Trends, and Capitalisation: Study One
The first study of the BlockchainDefender report begins by confirming that the number of searches for cryptocurrency and the online sentiment regarding digital currencies correlate with the global market capitalisation of the crypto market. This is confirmed via ups and downs in all values from January 2017 to July 2018, all clearly displayed on an easy-to-read graph.
To examine differences in online sentiment towards cryptocurrency in various countries, BlockchainDefender used search results and analysis in each country's native language.…