Trusted third parties should issue stablecoins, not Facebook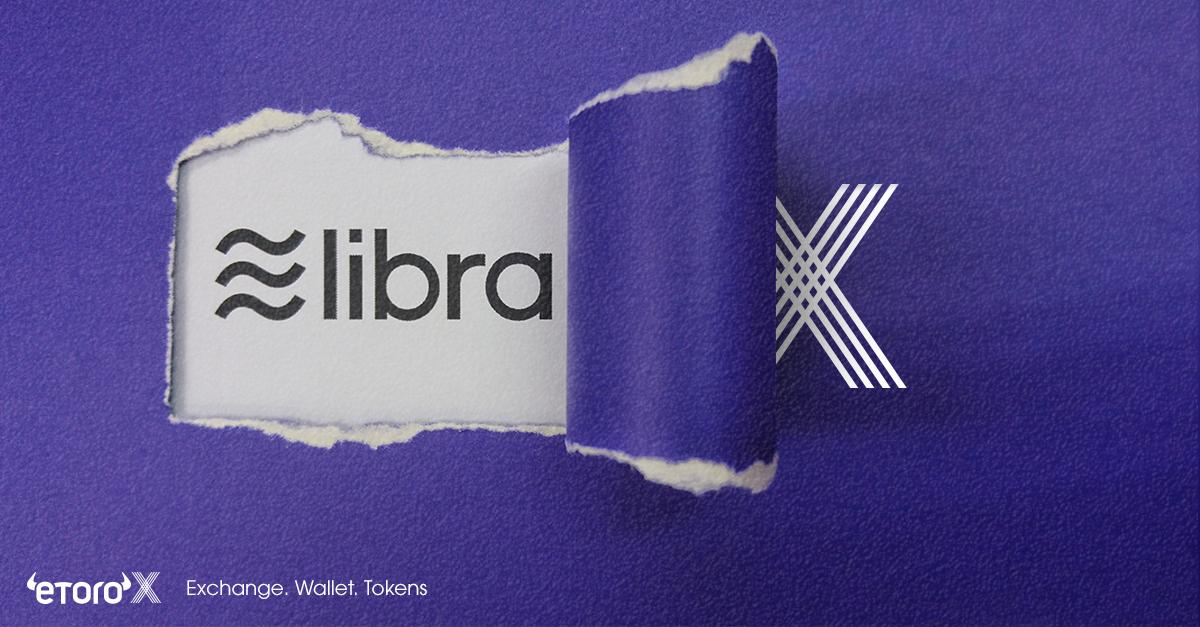 eToro believes partnering with authorised partners is the key to success for Libra
If Facebook's Libra project is to succeed it should use stablecoins issued by regulated third parties rather than create its own cryptoassets; that's the conclusion of a new position paper published by eToro.
Libra has come under fire from politicians and regulators in the US, UK and Europe, who are worried by parent company Facebook's scale and power, as well as its previous track record with customer data. However, eToroX Labs, the blockchain research arm of eToro, says that Libra's aim of creating a peer-to-peer payment network that could be used by millions of unbanked consumers around the world is too great to ignore. 
Rather than create its own digital currency, dubbed 'ZuckBucks' by US politicians, eToro believes the issuance of stablecoins backed by fiat currencies should be delegated to regulated third party partners. This would remove Facebook from the responsibility of controlling a currency, so it could focus on Calibra becoming the first wallet to provide infrastructure for a payment system that could be accessed by over 2.7 billion users globally via WhatsApp and other Facebook platforms and benefit a huge unbanked population. 
Yoni Assia, CEO and Co-founder of eToro and co-author of the position paper, explains: "The Libra project is a trailblazing opportunity for radical innovation in financial services. Instead of pursuing a single synthetic asset class, the Libra Association should lobby for harmonized and simple regulatory frameworks for the governance of the third parties using the Libra chain for executing payments. 
"The regulatory burden and associated compliance costs would befall those who use the ledger for their own gains, be it in the issuance of collateralized stablecoins, commodities or other financial instruments, effectively removing Libra from the money trail altogether." 
Libra has already floated the idea of using a range of stablecoins pegged to sovereign currencies like the US dollar, pound sterling and the euro, but authorities have balked at Facebook controlling that level of currency. eToro's proposal builds on this approach by partnering with authorised organisations, such as cryptoasset brokerages, who would store fiat currencies with qualified custodians and issue stablecoins representing a legal claim to assets under custody.
Such a system would offer the benefits of convenience, speed and security at the heart of blockchain technology, while being built on a decentralised open-source infrastructure that appeals to consumers sceptical or untrusting of the current monetary system. By removing Facebook from the issuance of the actual currency, eToro believes this removes a major stumbling block while opening up the project to vital input from existing innovators in the crypto and blockchain sector.
Assia concludes: "At eToro, we believe that innovation in financial services is key to achieving structural reform for the global economy. When we launched our own stablecoins, it became clear the real barrier to adoption is a single standard that would enable merchants to accept them as currency.
"A decentralised approach to building governance from the ground up will enable the Libra project to move ahead in collaboration and compliance with existing institutions and procedures and deliver on its vision of financial inclusion that we at eToro share."
eToro's position paper is authored by Yoni Assia, CEO of eToro, Professor Omri Ross, eToro's chief blockchain scientist and Johannes Rude Jensen, eToroX product and project manager. 
You can access eToro's position paper on our website.
eToro was founded in 2007 with the vision of opening up the global markets so that everyone can trade and invest in a simple and transparent way. The eToro Group consists of the eToro platform, our multi-asset trading and investment venue, and eToroX, which manages our crypto wallet and exchange.
The eToro platform enables people to invest in the assets they want, from stocks and commodities to cryptoassets. We are a global community of more than 12 million registered users who share their investment strategies; and anyone can follow the approaches of those who have been the most successful. Due to the simplicity of the platform users can easily buy, hold and sell assets, monitor their portfolio in real time, and transact whenever they want. 
As technology has evolved, so has our business. In 2018, we created eToroX, our tokenized asset subsidiary. eToroX provides the infrastructure, in the form of a crypto wallet and the forthcoming exchange, that supports our commitment to facilitating the evolution of tokenized assets. We believe that leveraging blockchain technology will enable us to become the first truly global service provider allowing everyone to trade, invest and save.
eToroX is a subsidiary of the eToro Group. The business was formed in 2018 to provide the infrastructure to support eToro Group's commitment to facilitating the evolution of tokenized assets. It provides eToro's newly launched wallet and runs the exchange. 
The distributed ledger technology (DLT) provider licence was granted by the Gibraltar Financial Services Commission to eToroX in December 2018 (licence number FSC1333B). eToroX is incorporated in Gibraltar with company number 116348 and its registered office is at 57/63 Line Wall Road, Gibraltar.
Disclaimer:
eToro is regulated in Europe by the Cyprus Securities and Exchange Commission, by the Financial Conduct Authority in the UK and by the Australian Securities and Investments Commission in Australia.
eToroX is incorporated in Gibraltar with company number 116348 and its registered office is at 57/63 Line Wall Road, Gibraltar. It's distributed ledger technology (DLT) provider licence was granted by the Gibraltar Financial Services Commission in December 2018 (licence number FSC1333B).
Chainwire Launches Blockchain-Focused Automated Press Release Distribution Service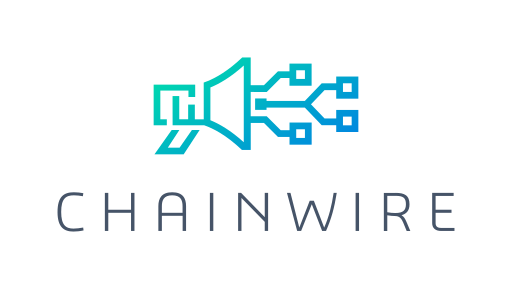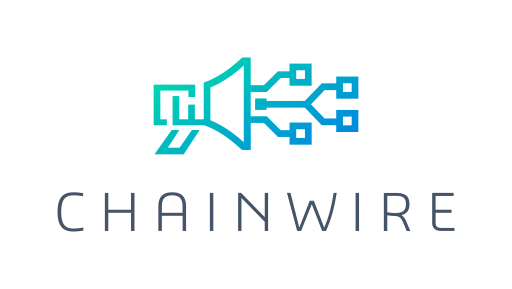 TEL AVIV, Israel, 13th October, 2020, // ChainWire //
MarketAcross, a world leader in blockchain public relations and marketing services, is pleased to announce the launch of Chainwire, an automated press release distribution service which provides guaranteed coverage and in-depth reports. Chainwire will be a one-stop-shop for the distribution of press releases in the cryptocurrency and blockchain sector. The launch marks the first time that advertisers can reach leading publications in the crypto media with the click of a button. 
While most industries have some kind of PR newswire service, the cryptocurrency sector has become a victim of its own rapid pace of growth over recent years. Since the ICO boom of 2017, there has been a proliferation of blockchain and crypto-focused projects, exchanges, investment firms, and marketing agencies, along with niche news and informational content sites. 
However, the infrastructure to connect this complex ecosystem has been slow to come up to speed, meaning that existing newswire services don't reach their target audience. It's estimated that one in five people own cryptocurrencies, so there is currently a significant missed opportunity to reach a massive global readership. 
As a newswire service dedicated to the crypto and blockchain space, Chainwire aims to address this gap. Press releases are distributed to leading publications, offering guaranteed coverage to reach audiences worldwide. The system is integrated with publishers and blogs, enabling accurate reporting via a user-friendly dashboard. It also…
Bitcoin of 2020: On the Rise, Better Established, and Much More Stable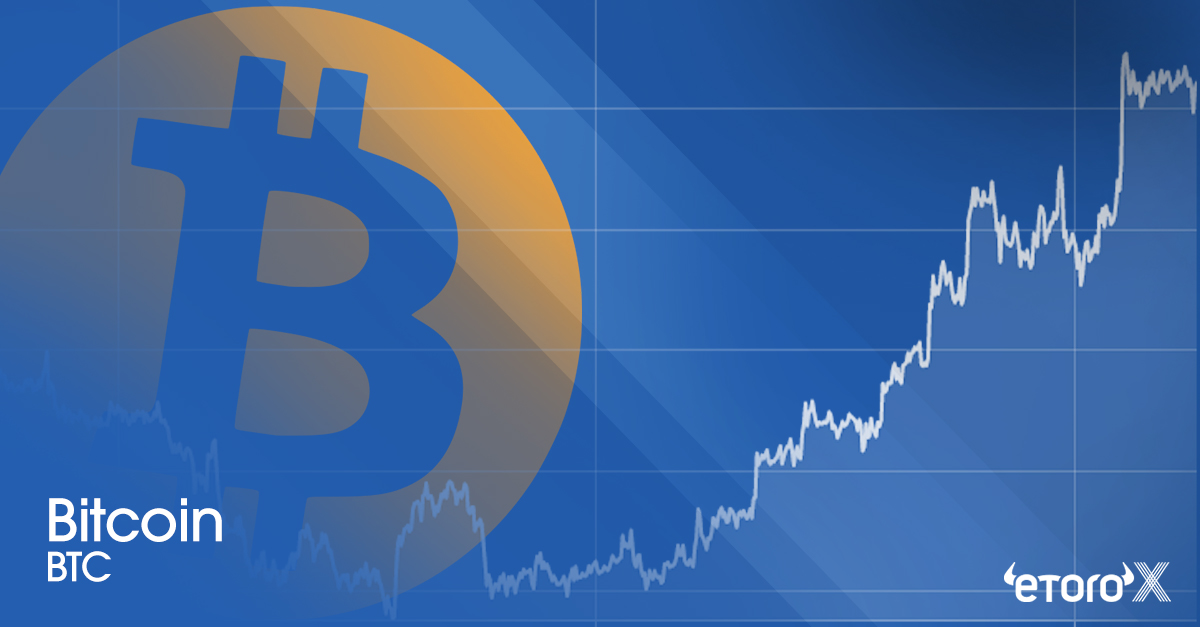 Why Bitcoin is Continuing to Climb, from More Solid Ground Than Ever
Last night saw Bitcoin once again soaring up the market, with a 6% increase over the course of three hours. This continues a fantastic start to the year for the world's largest decentralized currency, which is up 30% since January 1st, and pulling along with it several other primary cryptocurrencies, including Ether, Litecoin, Ripple, and Dash.
A Significant Moment for Bitcoin
January 2020 is certainly proving highly significant for Bitcoin. The sharp increases and painful falls of the past pale into comparison with now, as the current increase seems to come from a far better-established position with much more stability. Furthermore, the activity around Bitcoin is expanding in exchanges, banks, and other financial institutions, together with its legitimacy and relevancy.
World Economic Forum 
Last week, at the World Economic Forum annual summit at Davos, Switzerland, Bitcoin, cryptocurrencies, and blockchain technology were honored guests. Many of the billionaires, bankers and treasury ministers who gathered in Davos are still fairly skeptical about the decentralized economy, but despite this, they also realize that they cannot stop it.
The World Descends into Chaos, And Bitcoin is on the Rise
It seems that the more agitated the world agenda, the more Bitcoin's popularity grows, and strengthens its status as a hedge against the traditional markets. The continuous climb of the stock…
World's Richest 22 Men Are Worth The Same As All 325 Million Women In Africa — New Oxfam Report Reveals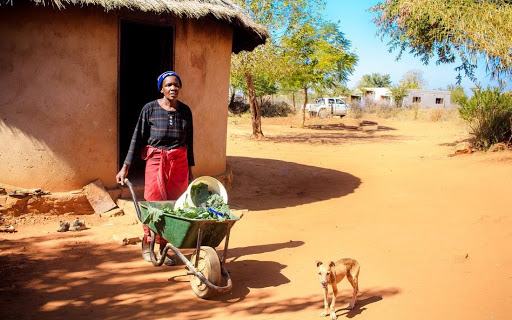 "Wealth inequality remains shockingly high." This is the sobering conclusion of Oxfam's latest report, published on the eve of the World Economic Forum Annual Meeting 2020.
The 162 richest people on the planet boast the same wealth as the poorest 50 percent — 3.85 billion — in the world.
From Tuesday, January 21, close to 3,000 delegates — including 53 heads of state — from 117 countries, will participate in the WEF summit in Davos-Klosters, Switzerland. According to the website blurb, the WEF Annual Meeting is "the foremost creative force for engaging the world's top leaders in collaborative activities to shape global, regional and industry agendas at the beginning of each year".
This year's topic, for the great and the good of the business world and politics, is "stakeholders for a cohesive and sustainable world". While the hellish fires raging in Australia fan the flames for climate change, the perverse irony that most of the 774 public speakers will have been flown into the summit will not be lost on the people who are truly concerned about the heating of the world.
Similarly, that many of the wealthiest people in the world will gather to no doubt use the WEF platform to further boost their richest, through additional business deals and contacts, while vowing to help those less fortunate is alarming to Oxfam. Hence…