Why Ripple's XRP is getting ahead in the crypto wars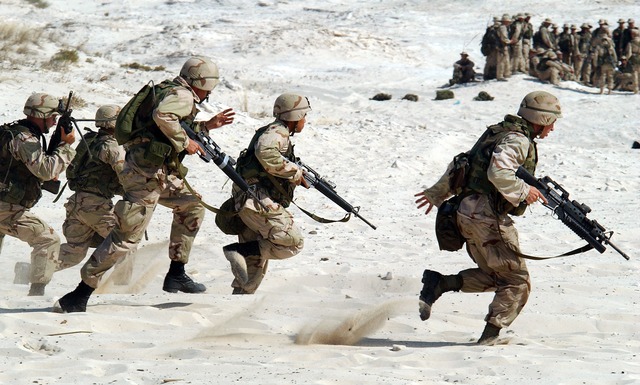 Let's face it. Bitcoin is having a really bad time. Ripple's XRP has been holding grounds nicely, but yeah, it joined the red party earlier this week; still, that would be safe to say it's stayed ahead in the crypto wars as a whole.
Last December 17th Bitcoin went through the roof surpassing the 17k mark, but then the bears came home. Ever since then, the whole market has been going down dramatically (by more than 75% in total market capitalization), and Bitcoin has led the way down.
And that was nothing. On 14th of this month, there was a bearish run that is still going on, and it's been nothing short of apocalyptic. As we write this article, Bitcoin is trading at $4,306 (down by 4.13% in the last 24 hours).
As things stand right now, everybody is losing. But some are losing a lot, and a handful of coins are holding their ground remarkably well. The one that's been doing best under the recent conditions is XRP.
Let's briefly review XRP's recent performance. Most coins have been losing value for eleven months, even before last week's debacle. Very few currencies were trading in the green before then. One was Ripple's XRP.
Don't get us wrong. Even XRP is losing right now, but it's been trading in single red numbers while every other token in the market has been in double red numbers or worse. The point is this: given the context, XRP is doing very well, much better than Bitcoin. Why?
There are several reasons.
XRP is backed up by a series of strategic partnerships secured by Ripple, the private company that still owns most of the tokens. This is possible because that same company is working hard to create a full blockchain ecosystem centered about XRP and its many different use cases.
It is important to understand clearly: XRP has a full formal organization working on it, with talented and well-prepared people who actually get paid to do that. Communities support most other projects with varying degrees of commitment and enthusiasm.
Ripple, as a project, and XRP, as a coin came to life with a distinct purpose, and they're pursuing it. Many cryptocurrencies are created experimentally or as a hobby by talented people that are fully capable of doing so.
Making it useful and guaranteeing adoption in the real world is an entirely different game. And that's where Ripple's leadership makes a huge difference. It's pragmatic, talented, it knows its stuff, and it's working hard so that everybody's ships in the Ripple community sail in the same direction.
This is a time in which it is essential not to confuse losses with failure. Remember, Amazon reported losses for several years in a row before it became the money-making machine that's made Jeff Bezos one of the world's wealthiest men. XRP is succeeding, and that's prompted a series of passionate (if probably irrational)  attacks from other projects.
FACT, EXP people say the same things over and over and ignore the law.

Fact, I block ALL losers

— Dr Craig S Wright (@ProfFaustus) November 19, 2018
The notorious Craig Wright (who's claimed to be none other than Satoshi Nakamoto) has been going out of his way lately to attack XRP and to tell everybody (without trying to persuade or offer any proof, very much like his claim about being Satoshi) that XRP is a security and that it's going to go down like a lead balloon. Is this because he can't say Bitcoin is faster or losing less value or to have any real advantage over XRP in any practical way?
A big problem for Bitcoin is anarchism. It lacks any cogent leadership which has prompted a series of forks into other projects that use basically the same technology tweaked to achieve a particular effect. The problem is, those "new" coins are replicating Bitcoin to a great extent, so they're diluting the original token's value. And now, there is a hashing war between Bitcoin and one of its forks (Bitcoin Cash) which is not only taking value away from BTC but also draining computation power away.
In recent times, XRP has outperformed every other product in the market, Bitcoin included. It already left Ethereum behind concerning market and stands at number two spot for some time now. BTC's market cap is still much more significant than XRP's but if things keep going this way, do not be surprised if XRP ends up winning the crypto wars in years to come.
For real-time trade alerts and a daily breakdown of the crypto markets, sign up for Elite membership!
Disclaimer: This article should not be taken as, and is not intended to provide, investment advice. Global Coin Report and its affiliates, employees, writers, and subcontractors are cryptocurrency investors and from time to time may or may not have holdings in some of the coins or tokens they cover. Please conduct your own thorough research before investing in any cryptocurrency and read our full disclaimer.
Image Courtesy of Pixabay.
What Caused So Many Investors to Turn to Bitcoin in 2017?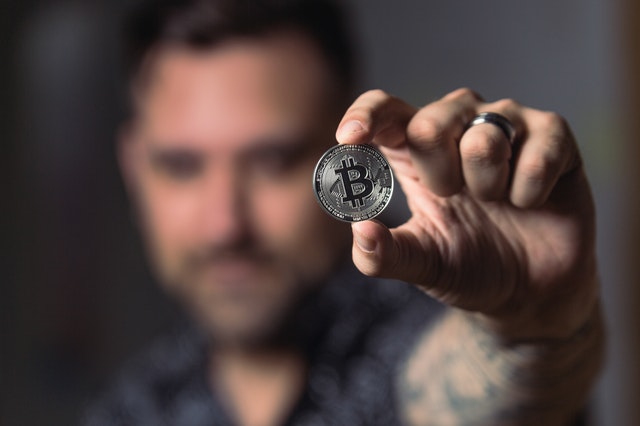 Bitcoin (BTC) has been growing increasingly popular in recent years, especially in the last two. About five weeks ago, the coin celebrated its 10th birthday, however, while it has been an entire decade of its existence, it was basically unknown to anyone who is not a particularly interested in new technologies. This all changed in 2017, when Bitcoin's price skyrocketed from $1,000 to $20,000, making it the biggest trend of the year.
Suddenly, the entire world heard of its name, and cryptocurrencies finally got their place under the spotlight. Investors continued to arrive at the crypto space, cash was flowing, hundreds of new coins emerged, and more optimistic analysts predicted Bitcoin's price going even higher, potentially reaching $50,000, $100,000, and more.
However, as we know today, it was not to last. 2018 was barely a few weeks in when the market crashed, the prices started dropping, and investors started selling. The profits were quickly lost for anyone who did not cash out in time, and these days, Bitcoin's price sits at around $3,812. The crash reminded everyone that cryptocurrencies remain as volatile as ever and that they still pose a risk for investors. But, people already knew this, so why did they invest in the first place?
Bitcoin is alluring
The first thing…
Top 5 Presidential Candidates Thoughts About Bitcoin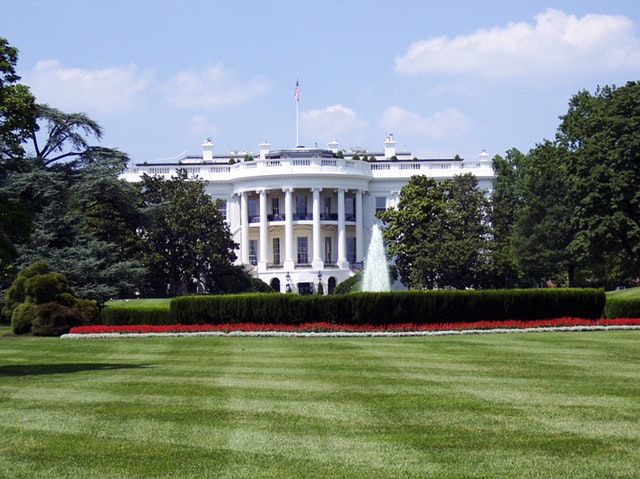 The cryptocurrency space is growing larger and has more impact on our everyday life with each new year. Despite the low prices and market crashes in 2018, the situation on the market seems to be taking a turn for the better, especially after a new surge that started on February 8th. However, as we progress through another year of cryptos' fight for survival and adoption, the 2020 US Presidential Elections continue to approach.
With that in mind, it might be worth knowing what the current major Presidential candidates think about the crypto space, and Bitcoin (BTC), in particular. Of course, no one can know who will get elected and whether the next US President will be a crypto investor or someone who will have no problems with imposing even stricter regulations that might limit the market's potentials.
Even so, we can at least see what they had to say about the crypto industry, and form some sort of expectations regarding the future based on that. It should be noted that the list does not include every candidate, only the major ones, and those who decided to take a notable stance towards Bitcoin.
1) Cory Booker
Let's start with the Democratic candidates, the first of which on our list is Senator Cory Booker. Unfortunately, Sen. Booker did not reveal what his thoughts are on Bitcoin and the crypto industry,…
Why Chinese New Year Affects Bitcoin (BTC)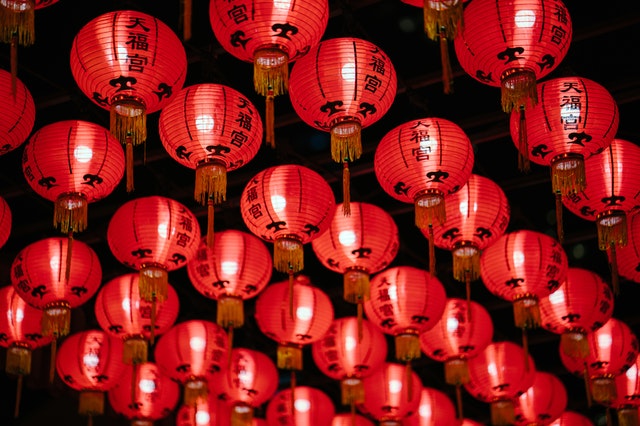 Bitcoin (BTC) lost about $100 in value in the last week, and, while reasons behind the drop in crypto prices can often be hidden and unclear — this time, that is not the case. The reason for this drop is believed to be the celebration of the Chinese New Year.
The New Year celebration was over more than a month ago for most of the modern world. However, things are a bit different in China. This is a country which is considered to be one of the oldest ones in the world, with a long and complex history. The country's traditions are fascinating to many around the world, as so many of them are different from western culture. One of these traditions is the Chinese New Year.
The New Year celebrations in China start on January 28th, which was a week ago. The New Year itself is today, February 5th, although the celebrations and festivities are going to last until February 19th. For the people of China, and all those around the world who follow the country's tradition, this is the time to relax, take a break, and perhaps travel and visit friends and family. But, what does it have to do with Bitcoin?
China and Bitcoin
Those who are new to the world of cryptocurrencies have likely already heard many stories about China banning Bitcoin trading and…