Will Bitcoin Cash Lead the Way with Its Continued Innovations?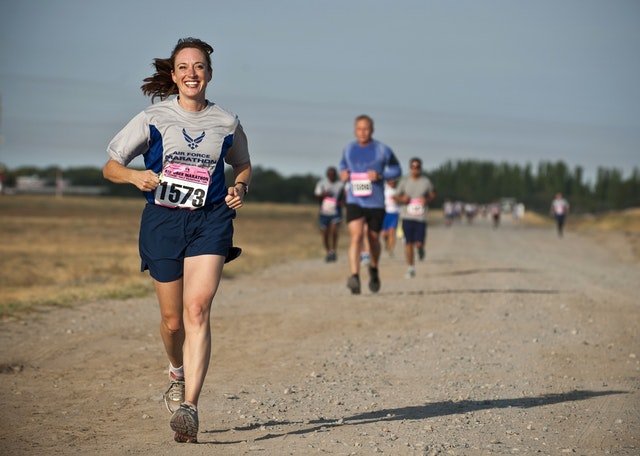 The current bearish trend of Bitcoin doesn't bode well for any altcoin. Each second Bitcoin price dips even further making its recovery harder. Crypto investors and traders have been suffering from losses since the last weekend and even now the cryptocurrency markets show no signs of reformation. At this critical juncture, Bitcoin Cash (BCH) that is also dubbed as Bitcoin's best fork so far is busy working on its platform innovation. On completion, this on-going project could help BCH survive Bitcoin's current relentless fall. In this article, we shall know more about ChainBet and the new transaction ordering rule for Bitcoin Cash.
ChainBet: First Atomic Bet Using New OP_Codes
A few days ago BCashers went wild over the news of ChainBet becoming the first atomic bet use-case for Bitcoin Cash OP_Codes. ChainBet is a proposed Bitcoin Cash protocol developed to allow on-chain betting. It is being developed by Jonald Fyookball the founder of Bitcoin Cash supported wallet Electron Cash, James Cramer, and Openbazaar's dev Chris Pacia. The initial proposal depends on a simple coin flip bet which is tethered to Bitcoin Cash chain, the only difference is that its principles can be extrapolated to offer more elaborate configurations. The protocol mainly comprises two components which are:
Commitment Scheme, it offers a trustless wager
A messaging system which works on-chain for the sake of communication.
Although ChainBet still needs peer reviews in order to mend its flaws but on the subreddit of BTC where fyookball first posted it shows people's support for it.
Effect on Bitcoin Cash Community
Majority of Bitcoin Cash's community is delighted with ChainBet and OP_Codes application. They've openly complimented fyookball's idea all over the subreddit. The detailed information regarding how ChainBet works on the GitHub repository has wowed people and even non-believers of BCH. The system proposed is well prepared to reduce collision and there's potential in ChainBet to grow even more secure and efficient. One of the major differences between Satoshi Dice and ChainBet is that in its case of the former, players have to place their trust in the operator that he'd pay out the winnings and not escape with their bets whereas since the former one is an atomic bet hence it guarantees that winner will be paid irrespective of other consequences. Chris Pacia has already shown the Bitcoin Cash community how the trustless scheme looks in action while focussing on the point that this won't work on BTC since it doesn't have OP_Codes enabled.
Proposal of a New Transaction Ordering Rule
The Bitcoin Cash community and even its developers have proved many times that they believe in continuous innovation and improvement of its blockchain platform. Instead of behaving like sitting ducks, four researchers and Bitcoin Cash developers have come forward with a plan to enable different transaction sorting process called 'canonical transaction ordering'. The current topological transaction ordering rule is far complex as compared to the newly proposed ordering rule because it would sort transactions against their identifiers which would ultimately ease the processing of very large blocks by the network. according to the researcher's proposal paper, the new transaction ordering rule would also contribute to better scaling. This new process is said to increase the efficiency of block propagation and emissions. With the help of proposed ordering rule, networking participants will have a chance to use their bandwidth capacity better by transferring much more information before the emission of a new block occurs. After this proposal was made public on 12th June, it seemed to have gained the support of many BCashers on various forums and social media. The only question remains is that whether this functionality will be added to Bitcoin Cash in the upcoming hard fork in November.
Current Market Position
As most crypto enthusiasts know, cryptocurrency markets are currently showing no sign of betterment as Bitcoin continues to dip. At this point, there aren't many altcoins which are not following bitcoin. Currently, Bitcoin Cash is stuck at the 4th rank on CoinMarketCap. Its individual price has reached $875.8 and is currently rising at the rate of 0.38%. Its total market capitalization at the time of writing is $15 billion whereas an approximate of $586 million worth of Bitcoin Cash has exchanged hands in the past 24 hours.
Final Thoughts
It's clear to see the untapped potential in Bitcoin Cash. The upgrade that took place in May and the re-enabling of OP_Codes continues to be of use to BCH. It has also started a new sort of comparison among crypto enthusiasts nowadays. The new buzz is whether Ethereum smart contracts are better or Bitcoin Cash OP_Codes. Although both smart contracts and OP_Codes differ widely, there's a possibility that due to OP_Codes functionality, BCH may observe positive profits in the days to come.
For the latest cryptocurrency news, join our Telegram!
Disclaimer: This article should not be taken as, and is not intended to provide, investment advice. Global Coin Report and/or its affiliates, employees, writers, and subcontractors are cryptocurrency investors and from time to time may or may not have holdings in some of the coins or tokens they cover. Please conduct your own thorough research before investing in any cryptocurrency and read our full disclaimer.
Image courtesy of Pexels
Why Bitcoin (BTC) Revival is Likely to Continue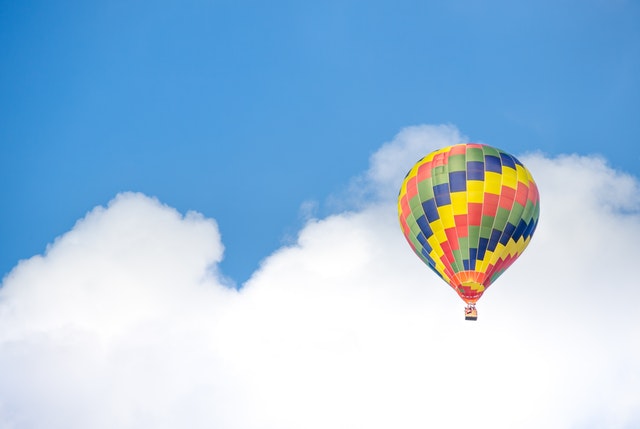 The cryptocurrency market has been doing rather well in 2019 — certainly much better than in 2018. More than a year ago, the market crashed from its all-time high, and in the months that followed, it lost over 80% of its market cap. Bitcoin (BTC), as the leading digital currency, also dropped from $20,000 per coin to barely $3,200 in 2018.
These days, however, the situation seems to be turning, with digital currencies seeing significant growth in prices ever since mid-February. While January stopped the drops, February is the month when the market once again started seeing gains, and this kind of behavior has continued to this day. But, what does this mean for the future? Is this a passing trend, or is the crypto winter truly over?
The revival of Bitcoin
Questions such as the short-term future of Bitcoin are on many traders' and investors' minds right now and have been ever since the prices started growing again. A well-known Futures Now trader, Jim Iuorio, recently stated that Bitcoin would start seeing massive profits if it surpasses the price of $4,045. That was, of course, before the coin surged by around $1000 in the last week.
However, Iuorio's prediction was that BTC is unlikely to go below $3,820, while the growth beyond $4,045 would mean massive gains for those involved with the industry. Soon after this prediction…
How to Become a Millionaire without Risking Everything with Bitcoin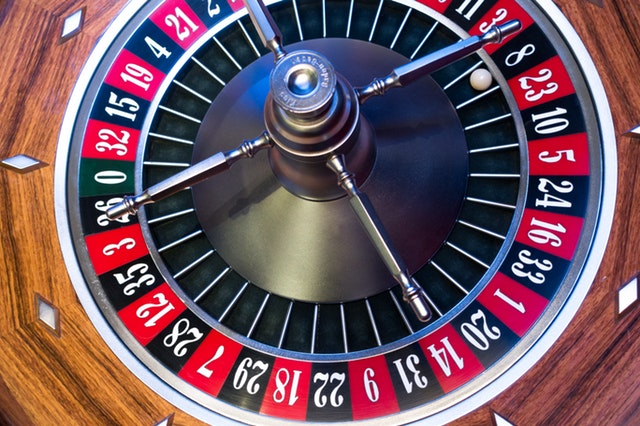 It's been well over a year since the crypto market reached its peak and then crashed, dropping to such lows that most of the coins lost anywhere between 80% and 95% of their value. A few of them lost even more. Of course, this was not enough to eradicate the crypto market, and the bulls are still as optimistic as ever, especially these days, when Bitcoin price surges again, taking the rest of the market with it.
Some predictions claim that Bitcoin will reach its own glory days within a year or two, and there are even speculations that the largest cryptocurrency might spike up to $100,000 per coin. One claim from last week even sees BTC hitting $400,000, as the highest price which someone was brave enough to predict.
While it is certainly possible — at this point, pretty much anything is — not everyone is willing to take such a gamble and invest their hard-earned money into a risky asset such as digital currencies. With that in mind, here are three alternatives that are considerably safer than Bitcoin and the altcoins.
1. Investing and re-investing in stocks
A lot of people — especially younger generations — find stocks to be incredibly boring. Most of the time, all you do is invest, and use the returns for re-investing in high-yielding shares. However, while boring will not…
The Best Time to Buy Bitcoin (BTC) Approaches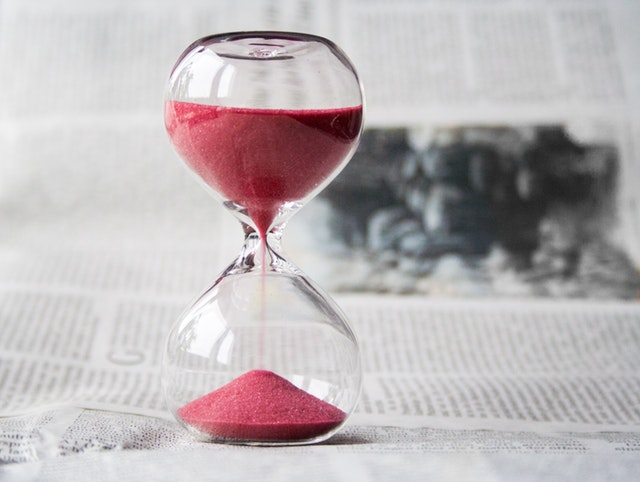 Ever since 2019 started, the bear market of 2018 has been losing momentum, with the bulls emerging numerous times in short intervals. This was the beginning of a crypto recovery, which still has quite a long way to go.
However, last week, Bitcoin saw massive growth in transactions, reaching a 14-month high. These were the levels that were previously seen back in 2017, as BTC approached its highest point in terms of price. The growth also reflected strongly on BTC price, which spiked yesterday from around $4.100 to the current $4,672.
Meanwhile, Bitcoin market cap followed as well, currently sitting above $82.3 billion, while the trading volume exceeded $14.5 billion.
What caused the growth?
While this is an exceptional growth, and potentially a start of the bull run that everyone was waiting for, it did not come without a cause. One of the reasons why BTC surged was last week's Weiss Ratings report of multiple different cryptocurrencies. The report's authors even stated themselves that the best time to invest might be very near at this point.
Weiss Ratings has done reports about specific coins in the past as well, and this time, they noticed a significant improvement in coins' performance. The report mentions growth in user transaction volume, network capacity, as well as network security, which the authors took as an improvement coming from the evolution of the…