Will Bitcoin Cash (BCH) Lead The New Crypto Bull Run?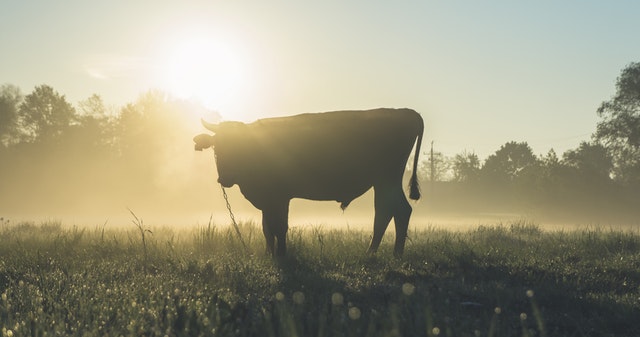 The cryptocurrency market has been experiencing faint signals of recovery when top-5 crypto giants went green yesterday. It seems as though the market could turn to a bullish trend for the remainder of the week if nothing bad happens. Even when the market is struggling for a complete reversal of last week's damage, Bitcoin Cash is performing better than other cryptos effortlessly. On 4th June Bitcoin cash nearly doubled its figure over 7 days. All that's left to see is whether BCH markets can maintain this uptrend.
Bitcoin Cash's Trading Volume
Bitcoin cash community members have been comparing it with BTC in terms of gains, traction, adoption, volume etc. since the very beginning. The reason why BCH soars so high is that of its dedicated community members and investors. A cryptocurrency's demand is measured by its volume which turns out to be a useful indicator while analyzing a crypto's success rate. Analysts have indicated that BCH market's increasing volume might be the cause of its bullish trend. Currently, 13.26% of BCH volume is coming from OKEx where $88.3 million USD worth of Bitcoin Cash has exchanged hands at the individual price of $1131.50 USD while its total volume for the last 24 hours is close to $643 billion.
Japanese Retailers Soon to Accept Bitcoin Cash
Some experts believe that a bull run is just around the corner for Bitcoin cash. There's been a revelation from Roger Ver, whom people know as cryptocurrency evangelist and promoter of Bitcoin cash that the currency might get adopted by thousands of Japanese retailers as a payment method and thus enter the Japanese market.
Although it's still just a hint which was given during a recent interview and not an official announcement, therefore, it's still unknown as to when this adoption will take place. Roger Ver seemingly announced that some tens of thousands of convenience stores and retailers are up for accepting Bitcoin cash soon. This would allow people to buy stuff with BCH and also pay their bills with it. Ver has also pointed out towards the impending partnership with Menufly for accepting BCH as payment for its large-scale operations in major cities and bitbox to provide developing tools for devs utilizing Bitcoin cash network.
BitcoinCashers.org Assists in Bitcoin Cash Adoption
Since its inception, Bitcoin cash has been aiming towards becoming global payment mode and rule the sector by injecting the digital currency into the daily lives of people. Bitcoin Cash Foundation has made gradual advancements to clear BCH path by including more features in it and making it better than its core project, Bitcoin.
Bitcoin cash strives to be better suited for consumers as well as businesses and in countries with the high inflation rate, Bitcoin cash becomes more useful than fiat currencies. In order to quicken the pace of global adoption, the team behind Bitcoin cash has created BitCashers.org. One of the many purposes of BitCashers.org is that it is likely to promote Bitcoin cash as a 'made for business' crypto to the global audience and thus increase the number of BCH users substantially.
Zero Fee Transactions for BCH Miners
There's one another of Bitcoin cash hitting headlines these days and it's regarding a new initiative that convinces Bitcoin cash miners to process a limited number of 0 fee transactions in every block by removing dust limit. This initiative has gained support from many renowned individuals and companies such as Prof. Craig Wright who promotes Bitcoin. The said initiative turned heads when nChain and CoinGeek that their respective mining firms will start allowing their users to make transactions for a negligible fee (even less than 1 Satoshi i.e. $0.00001137). Through this initiative, some companies are aiming for Bitcoin Cash growth and promote competition free marketplace among miners.
Market Position
The total market capitalization of Bitcoin Cash is close to $19.4 billion USD according to CoinMarketCoin data at the time of writing. Having amassed such a huge market, Bitcoin cash is now available everywhere and assisting global vendors to make and accept payments directly without depending on any bank, government and payment service. It is presently ranked as the 4th biggest cryptocurrency worldwide.
Conclusion
Bitcoin Cash undoubtedly has untapped potential to rise above the rest of the altcoins and change the course of crypto history by becoming the first forked digital asset that's more profitable than its core project. There are many indications that Bitcoin cash may rise in the remaining week therefore, crypto enthusiasts believe that it might be good time to go all in. With new ideas like BitCashers.org, BCH team is actually trying to gain more attention from vendors, retailers and also developers from all over the world. If things go well, then $1500 mark can be possible to reach.
For the latest cryptocurrency news, join our Telegram!
Disclaimer: This article should not be taken as, and is not intended to provide, investment advice. Global Coin Report and/or its affiliates, employees, writers, and subcontractors are cryptocurrency investors and from time to time may or may not have holdings in some of the coins or tokens they cover. Please conduct your own thorough research before investing in any cryptocurrency and read our full disclaimer.
Image courtesy of Pexels
Bitcoin, Litecoin, Ethereum, and Ripple On the Rise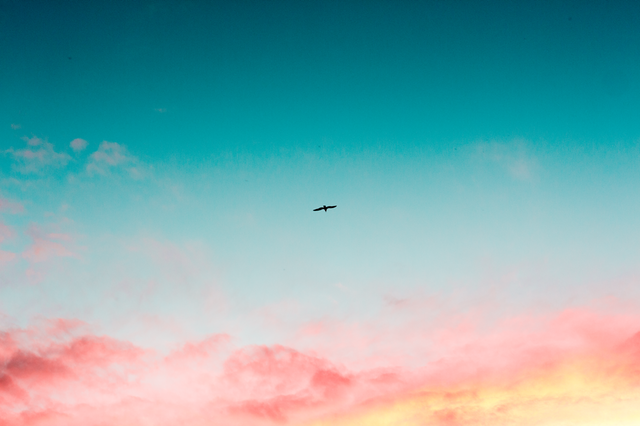 The recent development in the cryptocurrency industry is a rise in price for many of the core digital coins. We believe that the unexpected price hike is due to the renewed interest of the key players in the industry. Many investors, speculators, and traders are rushing into the number one cryptocurrency; Bitcoin like never before. Other altcoins such as Ethereum, Ripple, and Litecoin are not dormant either. The effect of the influx is the soaring prices of the digital coins within seven days.
The price of the crypto leading giant-Bitcoin has increased at 25.74 percent in one week. Ethereum also gained 18.76 percent increase in its price. Litecoin and Ripple also recorded some percentage increase in the tune of 53.20 percent and 16.12 percent respectively. It is no just these few popular coins that have gained in one week. From what we have gathered, 94 digital coins amongst the leading 100 cryptocurrencies are also experiencing the rise in price. This information is according to what TradingView published in April 2019.
According to them also, other cryptocurrencies gained in value while others declined. From their calculations, six digital currencies advanced while ninety-four was on the decline. Also, another information shows that the increase in Bitcoin price has reduced the value of other assets such as bonds and stocks.
The possible reason for the rally
Many people are wondering…
Crypto Market is Not Free from the Bearish Trend Yet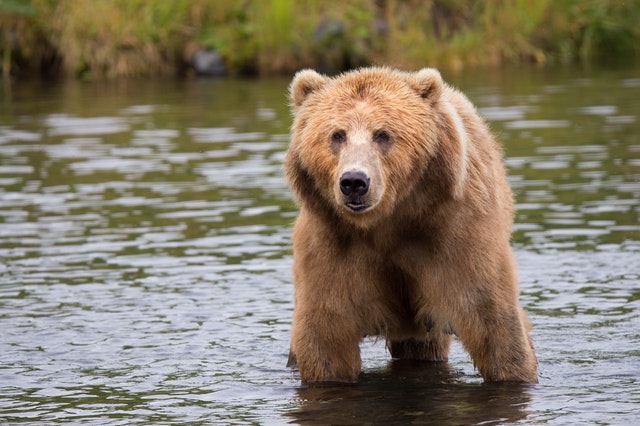 Investors and traders are still speculating over the bullish trend that shook the market this past seven days. However, amidst the joy of the price hike in the industry, some people are still cautious. A crypto trader with the twitter handle of BTC_Macro is advising other players in his tweet to be careful. According to him, the bearish cryptocurrency market is not over yet.
In the tweet, the user admonished players in the market not to listen to the people saying that the bears have given up. It went further to say that Bitcoin may still plunge uncontrollably anytime even if it breaks the $6K mark. When this occurs the twitter user continues, any scenario may occur. The advice is that players in the crypto market should be on the neutral side. According to the user, it is not safe to be on the bullish side or the bearish side. Instead, players should be on their toes without bias.
How Trader reacts to price movements
Over time, it has become evident that many traders usually go against the market majority during bearish or bullish trends. Well, there is usually some logic backing up the reactions.
It is true that we have seen the longest bearish trend in the history of cryptocurrencies. Everybody who has a stake in the crypto market is expecting the day of the bull's rise…
The Interoperability Problem of Blockchain May Soon Be Over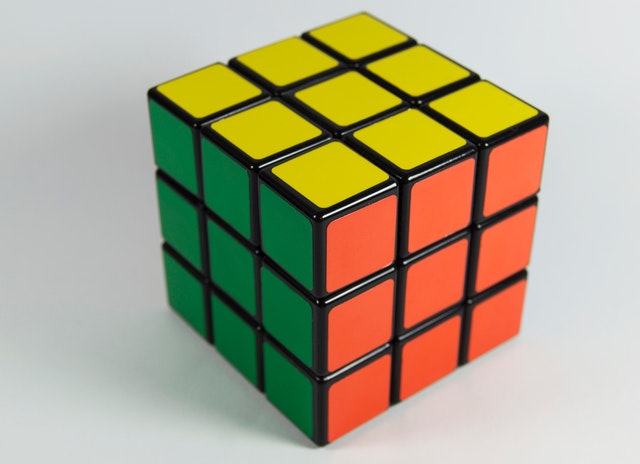 Crypto traders have certainly had a rough time since early 2018. The markets have tanked resulting in large losses for nearly everyone involved in the market. While that's bad, what's even worse is the fact that many projects have failed to deliver on their roadmap. Blockchain technology has been hailed as the next great advance in technology. And while many companies are making strides toward fully implementing blockchain-based technology, there is still a long way to go. As promising as blockchain technology is, there are still limitations that need to be addressed.
Limitations of Blockchain Networks
Although blockchain technology is certainly the future, the existing technology will need to be improved before it can go mainstream.  A few of the current limitations include:
Limited Scalability – Blockchain networks have consensus mechanisms that require each node to verify a transaction. This verification requirement slows down the network and limits the total number of transactions that can be processed.
Limited Usage – Each blockchain network was created with specific usage in mind. Because of the limited number of use-cases, each network eventually suffers from a never-ending loop of limited adoption. In the end, this causes low awareness.
Lack of Interoperability – At present, individual blockchain ecosystems are unable to communicate with each other. If a blockchain network attempts to retrieve information from an external (outside the "chain") source, each node would have to…