The casualties of the Bitcoin Cash wars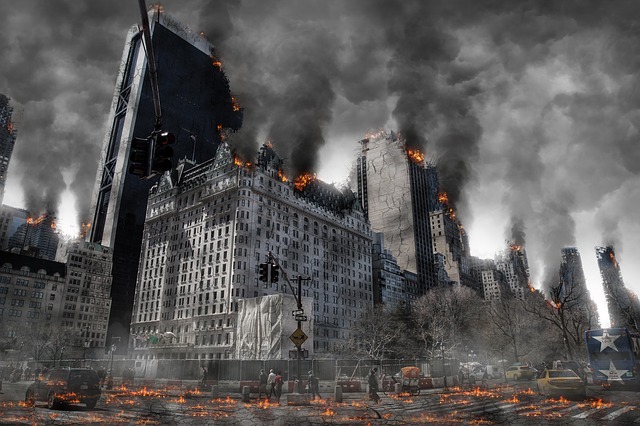 Bitcoin Cash came to life as a fork from the original Bitcoin cryptocurrency last year (August 1st, 2017). The point of the fork was to increase Bitcoin's size limit. The Bitcoin Cash community has remained somewhat contentious since it was formed so, it's no surprise that disagreements came about.
This November 15th, Bitcoin Cash experienced yet another fork. This came as a result of a rivalry between two factions in the community (if you can call it a community). Roger Ver and Jihan Wu lead a fraction of users that wanted to maintain the block size at 32MB.
On the other corner were Calvin Ayre and Craig Wright (who's proclaimed himself to be none other than Satoshi Nakamoto). This second camp wanted to increase the block size to 128 MB. Each party called itself "Bitcoin ABC" and "Bitcoin SV", respectively.
Incidentally, this doesn't help Wright's case of be Satoshi Nakamoto, as he assures. If you really are the man behind Bitcoin, then why did you fork it twice? Didn't you trust your work the first time? Anyway…
So the split went on. It's been known in the cryptosphere as "Bitcoin Cash hard fork," and it's created a mess.
The fork created a hashing war. Both camps started competing among themselves (and with Bitcoin, the real one) to attract miners. They also wanted to be able to change the software in the way it suited them, get better developers and affect the coin's price.
It's been a destructive war. In a year that was already bad for the crypto market, things really went down the day before the fork happened (and many neutral observers are convinced that the fork itself was the cause). The market dropped seriously on November 15th.
Then it dropped again, even more seriously on the following weekend. The Bitcoin Cash war didn't damage just the Bitcoin Cash project and currency (more on that later) but it may have damaged the crypto markets as a whole and for a long time.
But as bad as it's been for every cryptocurrency, it's been worse for Bitcoin Cash. Before the hard fork, it was trading at about 600 USD. As we write this, Bitcoin Cash ABC is at $214, and dropping; Bitcoin SV is at $131 (and that's after rising quite well in the last 24 hours).
So the fork has taken away a lot of the token's value. As things stand, both of Bitcoin Cash's bastard children are spending a lot more money in mining than they can get from selling tokens. So, in many ways, the main casualty from the Bitcoin Cash hash wars have been the two new versions of Bitcoin Cash.
Bitcoin SV stands for "Bitcoin Satoshi's Vision," and it's lead by Craig Wright. At this point we could ask ourselves, was Satoshi's vision to render a useful coin valueless, useless and use an ego fight to wreak havoc in the crypto markets all over the world? We can't answer that question. But Craig Wright should be able to answer because, after all, he thinks he is Satoshi.
For real-time trade alerts and a daily breakdown of the crypto markets, sign up for Elite membership!
Disclaimer: This article should not be taken as, and is not intended to provide, investment advice. Global Coin Report and its affiliates, employees, writers, and subcontractors are cryptocurrency investors and from time to time may or may not have holdings in some of the coins or tokens they cover. Please conduct your own thorough research before investing in any cryptocurrency and read our full disclaimer.
Image Courtesy of Pixabay.
The Three Biggest Problems with Crypto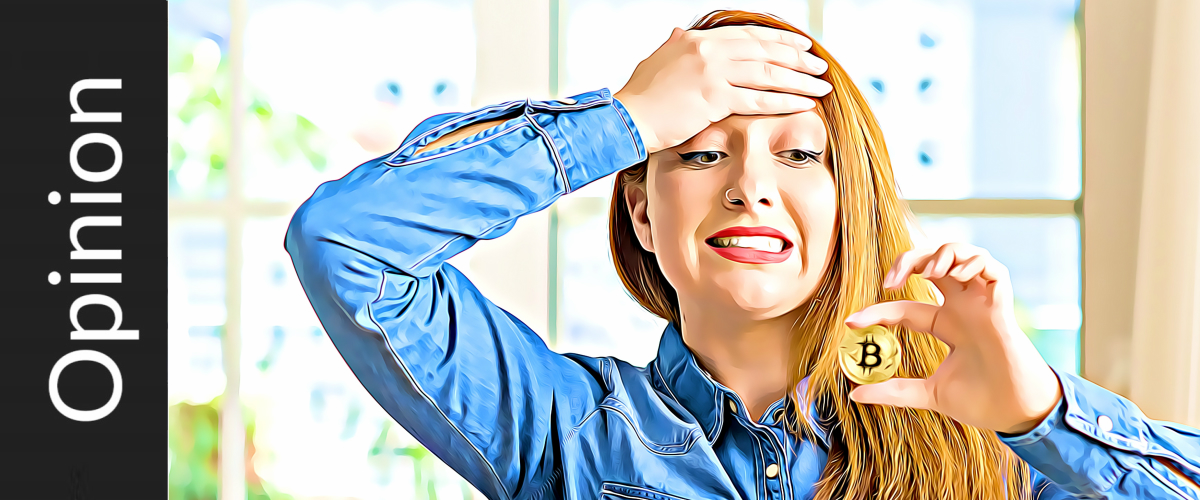 In this bear market, everybody's asking the same questions. Why is Bitcoin falling? When will the market turn around? Is this the end of the crypto boom?
However, before we can answer questions like these, we need to step back and do an honest appraisal of where our industry stands and what is really holding it back. Despite its growing popularity, cryptocurrency still struggles to gain mainstream appeal. While crypto has managed to distance itself from the early days, when it was used to buy illegal goods online, the currency still conjures up negative feelings for a lot of people unfamiliar with the technology — and all too often, for good reasons.
Cryptocurrency is still relatively new, which means that many casual users are still exploring different ways to use crypto in their day-to-day lives. Unfortunately, this lack of knowledge leaves a lot of users vulnerable to scammers seeking to take advantage of their ignorance and inexperience.
We've contacted various types of people within the crypto community, surveying newbies, traders, investors, and professionals, asking what the biggest problems in crypto are. We found there to be three major problems holding the industry back:
Scammers
Failed projects
Immature technology
…
A lot of people are wondering if the whole crypto phenomenon is nothing else but a bubble. We'd say it would be a fair question except that these people asking it have been skeptics from the very beginning, so they're not really assessing the market on its own right and performance but just singing the same old song.
We believe that the current market conditions do not justify the notion of crypto as a bubble and we'll explain to you why.
First, we start by reviewing a bit of market dynamics. Every market, every asset, every currency develops in cycles that repeat over time. Each cycle is comprised of four different stages called "phases":
Stealth
Awareness
Mania
Blowoff
It all starts at Stealth. A new stock, asset, or cryptocurrency hits the market. Nobody knows anything about it so nobody pays any attention to it or tries to buy it. The price is slow and it stays very much the same until the market becomes aware it's there. Hence the name for the following phase.
As the market realizes this new thing exists it starts to pay attention to it and to buy it, so it takes off, the price rises steadily until it faces its first sell-off. The price drops a little. Then something else happens. The media pays, at last, attention to this hypothetical…
Basic Attention Token (BAT) and Digibyte: Perspective in a mad market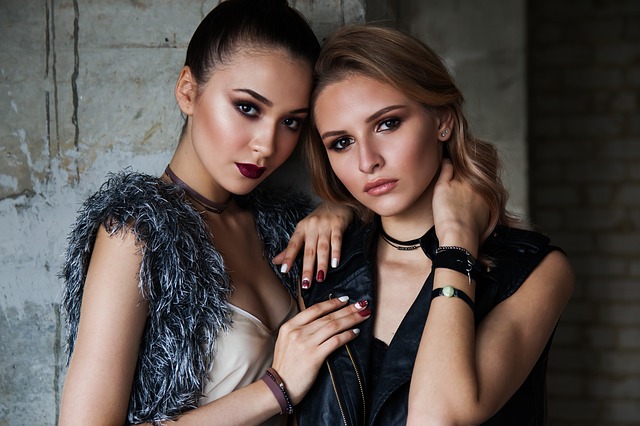 It takes a lot of confidence (and self-assurance) to keep holding your cryptocurrencies when most of them have lost more than 90% in value for eleven months straight. Holding is a doubtful option for many investors in the current market. Yes, it's bounced back a bit nicely today but things have been 'bloody' till yesterday.
And of course, we can't label only one day's greenery as a trend. Newcomers are not exactly excited to put their money into the current crypto market. Not all fears are strictly irrational.
The current debacle is serious enough for many cryptocurrencies to fail and never bounce back. The main reason behind those failures will be a lack of competitive advantage through use cases and applications for their blockchains. But some projects will eventually thrive because they have what it takes.
The investors that can identify those projects could hit a mine gold in the not-so-far future. We'll talk about two candidates for that in this article: Digibyte (DGB) and the Basic Attention Token (BAT). Let's see these couple assets in some detail.
Basic Attention Token (BAT)
The brave browser's main focus is advertising. Since publicity is unavoidable for any web surfer in the world, why not make it more efficient and convenient for both the advertiser and the user?
That's the point in brave. With this browser's approach to ads, advertisers…