Napston Launches 100% Automated Cryptocurrency Trading Platform based on Proprietary Distributed Artificial Neural Networks Technology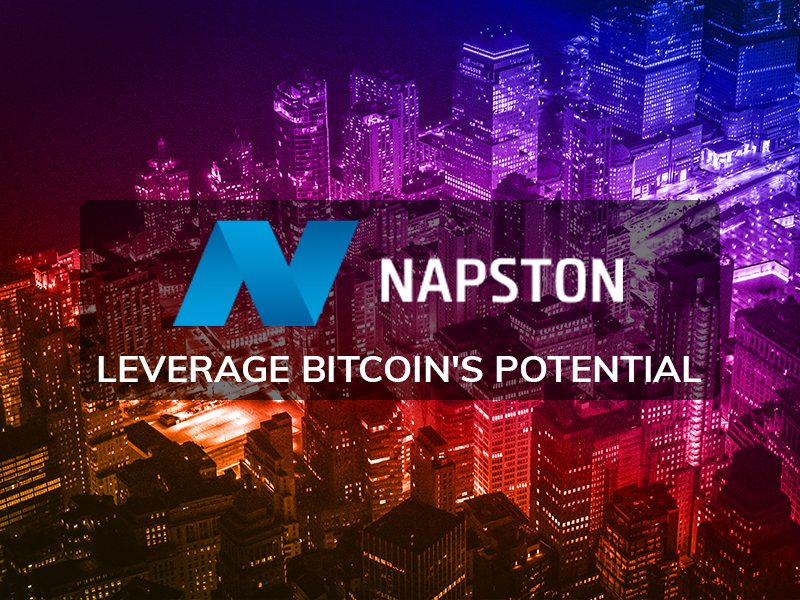 Cryptocurrency trading is all set to become safe and profitable like never before, with the recent launch of a fully automated crypto trading platform by Napston. This groundbreaking trading platform is based on a proprietary technology called Distributed Artificial Neural Networks that has been programmed to accurately predict the market by utilizing the processing power from thousands of independent sources.
Hong Kong, November 26, 2018
Napston is pleased to announce that their new, fully automated cryptocurrency trading platform has recently gone live. Built around the company's proprietary Distributed Artificial Neural Networks, Napston creates an opportunity even for the inexperienced crypto enthusiasts to earn a decent passive interest on their Bitcoin and Ethereum holdings.
Since the creation of bitcoin in 2009, over three hundred different cryptocurrencies have been launched. As a result of the extreme volatility of the crypto market, trading of cryptocurrencies has emerged as a lucrative alternative for the traders around the world. However, this can be an extremely complex and risky proposition without a trustworthy trading platform.
Napston entered the cryptocurrency space in 2013, long before it became mainstream. Over the last five years, the company has been through all the uncertainties and fluctuations of this evolving market. During this phase, Napston was serving only the larger corporate and high net worth individual customers, helping them properly structure and trade their cryptocurrency portfolios. They have spent a high percentage of profits to build the proprietary Distributed Artificial Neural Networks technology. This advanced technology has now formed the foundation of Napston's automated crypto trading platform.
A DANN is a network of nodes, just like neural networks in the human brain. They are programmed to predict the market with a high degree of accuracy. This accuracy, however, depends entirely on the processing power available. This problem has been addressed by utilizing the computing power generated by a large and highly distributed network of computers.
Some of the most lucrative trading benefits offered by Napston are
Up to 1.5% per business day without actually doing any trades
Instant withdrawals
Referral incentives over 20%, up to 10 levels
Get started in 30 seconds
Full transparency and detailed reporting
State-of-the-art security across the platform
Full compliance
Napston is currently offering three attractive trading packages that can be purchased with Bitcoin and Ethereum. Generous referral commissions are also up for grabs. Mentioned below are the three packages at a glance.
Starter: Minimum $100 in Bitcoin, 1% per day, for 150 days, 3 level referral system
Advanced: Minimum $1000 in Bitcoin, 1.25 % per day, for 150 days, 5 level referral system
Expert: Minimum $5000 in Bitcoin, 1.50 % per day, for 150 days, 10 level referral system
"Our just launched trading platform is only about helping you earn the profit on your otherwise dormant Bitcoins or Ethereum without breaking a sweat yourself, " said a senior spokesperson from Napston. "We believe there's serious demand for that and the customers who have already joined us prove that vision."
To find out more, please visit https://www.napston.com/
About Napston: Napston is a just launched cryptocurrency trading platform built on a proprietary technology called Distributed Artificial Neural Networks. This 100% automated platform is dedicated to helping individuals earn a decent passive interest from their dormant Bitcoin and Ethereum holdings with minimum skill and effort. Napston currently offers three trading packages, offering 1.5% per day and over 20% referral incentives.
Contact: Alex Kenney
Email: alex.kenney@napston.com
FOTON Bank Is Launching An All-in-One Crypto Banking Service to Process up to 500 Transactions per Second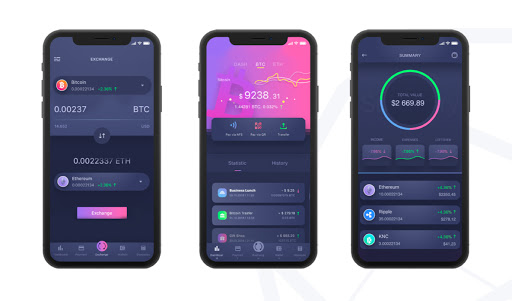 The decentralized FOTON project is launching its next-generation crypto-bank ecosystem to stimulate and facilitate the use of cryptocurrency payments worldwide, as stated in the official press release published by the company.
The statement issued by the FOTON project on December 3, referred to the launch of a decentralized crypto-bank designed for multi-currency transactions featuring a built-in fiat and cryptocurrency exchange system and instant contactless payments for goods and services worldwide. The system is intended to become a stable and flexible ecosystem that will enhance scalability for services related to financial assets, exchange solutions, cards, accounting, and business/customer services.
The technology being employed in the design of the ecosystem was specifically created to tackle some of the most critical issues facing the modern banking system, as well as the widespread adoption and application of cryptocurrencies in routine business transactions. The issues the FOTON project's ecosystem seeks to solve include overregulation, bureaucracy, centralization, system faults, volatility, legal constraints and complications related to practical use.
"We are creating the ecosystem that will prove to be the impetus and basis the crypto market needs to make the effective transition to becoming the next global banking system," as stated by Andrey Pashkevich, CEO and Co-founder of FOTON.

"The time to buy is when there's blood on the streets" – Baron Rothschild
You have probably heard these stories, but let me explain why they are as important today as they were 100 years ago when first spoken. Not only that, it is just as relevant today. A bit of a background first.
Napoleon was at war with England. The Battle of Waterloo, it was England's last chance to save itself, and remain as England. Baron Rothschild was standing at his post in the London stock exchange. If England wins, the market will rally, if Napoleon wins, it will go to shit. Baron Rothschild sends his private messenger to Waterloo and demands that he return to him and report who won the war.
His messenger does so and makes it in time before the public knows anything. England had won the Battle of Waterloo.  At his stand on the exchange, what does Barron do? You would think buy up stocks right? Nope, Baron starts to sell, at first slowly, and then faster. The other brokers on the floor watch what Rothschild is doing and think "Baron knows something, we lost, start selling". Now, the brokers on the exchange begin selling in a frenzy. In the midst of all this, Baron begins placing buy orders at the bottom of the market through other brokers who do not know…
Crypto Users' Search For a Good Bitcoin Blender Stops With Bestmixer.IO
At first glance, it might seem easy to find a good bitcoin blender that guarantees your anonymity and is secure. There are after all a number of big bitcoin mixers on the market, so how different can their services really be?
If that's what you're thinking, beware. All bitcoin blenders claim to have anonymous transactions – that is after all the main reason why anyone would want to use these services. This claim was however always difficult to test. How does one go about to check if these promises are indeed true?
This was the case until BestMixer.io appeared on the scene. Unlike previous bitcoin anonymization services, BestMixer.io features complete, verifiable anonymization for bitcoin. Releasing a utility named the Coin Anonymization Event (CAE) check, BestMixer.io not only proved that their bitcoin transactions could not be traced, but also showed that those of their competition could be. With this bold move, BestMixer.io not only demonstrated that they are a good bitcoin blender, but one could argue that they are the best. Even though those services that were exposed as not being anonymous have in the meantime changed their systems to prevent the CAE-check from revealing transaction detail, would you really be happy to trust them again?
BestMixer.io mixes not only Bitcoin, but also other leading cryptocurrencies including Bitcoin cash, Ethereum, Litecoin and Bitcoin SV.