Understanding the Uses of Different Types Of Cryptocurrency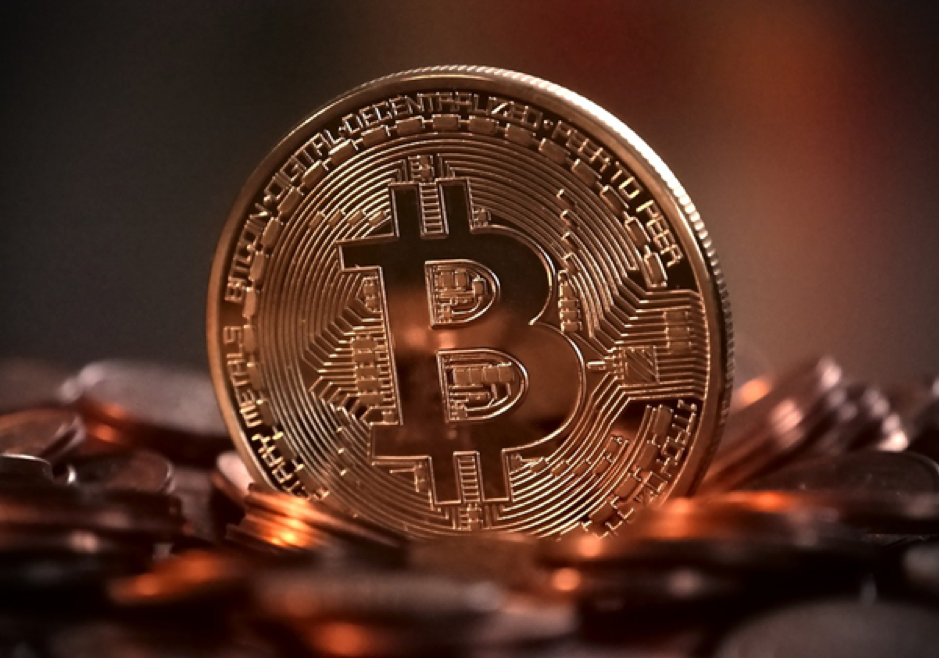 Cryptocurrency – a term which has become incredibly prominent in the mainstream media during recent years due to the proliferation of Bitcoin millionaires. As a result, the new form of currency has earned an almost infamous status. However, as with any major step forward, there is still much confusion regarding the use of cryptocurrencies, what different types of innovative electronic cash exist and what they might mean for the future.
We're putting all of this to rest as we explain what each of the leading cryptocurrencies can do.
Bitcoin
The most popular form of cryptocurrency, Bitcoin was first thought up in 2008 by the elusive and still unknown creator, Satoshi Nakamoto, who published the whitepaper online.
It took almost a decade for the cryptocurrency to reach its peak, but in December 2017 a single Bitcoin roughly exchanged for the price of $17,000, meaning anyone who held a substantial amount of the electronic cash became significantly wealthy.
In its early years, the cryptocurrency was strictly used as an alternative for cash transactions, and predominantly for trading goods and services. However as it has increased in popularity, its range of uses has also widened, now deployed for a variety of purposes including acting as collateral for investments at merchant banks, a direct debit for subscriptions services and most notably for sports betting.
Ripple
Bitcoin's closest source of competition, Ripple was founded in 2012 as 'Opencoin,' until it was renamed to Ripple Labs in 2015. Connecting banks, payment providers, digital asset exchanges and corporates via its sophisticated payment path software called RippleNet, it doesn't actually rival Bitcoin as a substitute of payment for goods and services, but it does rival as the most popular cryptocurrency based on the blockchain.
Intended for banks and payment networks and having been picked up by leading banks in recent years, Ripple is a payment settling currency exchange and remittance service to aid the sector. It is used as a system where you can directly transfer assets, whether it be money, gold or property in real-time and as a result is a cheaper, more transparent and secure transfer service than what is currently used by banks today.
Zcash
The newest form of cryptocurrency we're set to examine, Zcash was initially released in 2016 and has already amounted a total market capitalisation of $634 million. Set up with the purpose to provide enhanced security and privacy for its users compared to other cryptocurrencies, Zcash's secure coding was based upon on the research of scientists from MIT, Tel Aviv University and UC Berkley.
Much like its counterparts, Zcash's transaction data is posted to a public blockchain but unlike Bitcoin or Ripple, Zcash protects your personal and transaction information as well, ensuring that it remains completely confidential. It is due to this increased security that Zcash is primarily used for large sums, specifically business transactions, due to its enhanced cryptography.
Litecoin
Launched as a direct result of Bitcoin in 2011, Litecoin has been among the most popular cryptocurrency's contemporaries for over half a decade and has often been referred to as the 'silver to bitcoin's gold'. Created by MIT graduate and former Google engineer Charles Lee as a peer-to-peer transaction service, it allows you to make payments to anyone around the world.
Litecoin has one of the fastest transaction speeds of any of the cryptocurrencies currently on market, with confirmations happening as quickly as two and a half minutes compared to the 10 minutes it takes its closest rival Bitcoin to complete. It is due to this speed that Litecoin is typically used as an alternative for paying for international goods and services.
DASH
Dash, otherwise known as Digital Cash, and previously named Darkcoin, is the most covert of the cryptocurrencies to appear on our list.
Offering complete anonymity, Dash works on a decentralized mastercode network which makes any transaction that occurs on the platform almost untraceable and has gained an impressive following as a result. As of October, this year Dash had a market cap of $1.51 billion and one token's value roughly exchanged to $181.42
As you can imagine, the confidentially of the currency does mean it as any crypto platform can sometimes be exploited for some unsavoury means, but it is generally used as another alternative to Bitcoin and Litecoin for peer to peer transactions.
As you know Bitcoin undoubtedly leads the cryptocurrency market as the main provider for any number of services including sports betting, collateral for investments and direct debit for subscription services providing us with a very bright future to look forward to. However, this doesn't mean that the other forms of cryptocurrency should be disregarded as a result, they all have plaudits of their own that make them impressive in their own right, so next time you come to use cryptocurrency, consider each of them.
Disclaimer: This article should not be taken as, and is not intended to provide, investment advice. Global Coin Report and its affiliates, employees, writers, and subcontractors are cryptocurrency investors and from time to time may or may not have holdings in some of the coins or tokens they cover. Please conduct your own thorough research before investing in any cryptocurrency and read our full disclaimer.
FOTON Bank Is Launching An All-in-One Crypto Banking Service to Process up to 500 Transactions per Second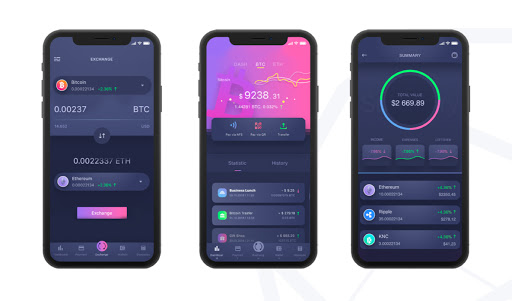 The decentralized FOTON project is launching its next-generation crypto-bank ecosystem to stimulate and facilitate the use of cryptocurrency payments worldwide, as stated in the official press release published by the company.
The statement issued by the FOTON project on December 3, referred to the launch of a decentralized crypto-bank designed for multi-currency transactions featuring a built-in fiat and cryptocurrency exchange system and instant contactless payments for goods and services worldwide. The system is intended to become a stable and flexible ecosystem that will enhance scalability for services related to financial assets, exchange solutions, cards, accounting, and business/customer services.
The technology being employed in the design of the ecosystem was specifically created to tackle some of the most critical issues facing the modern banking system, as well as the widespread adoption and application of cryptocurrencies in routine business transactions. The issues the FOTON project's ecosystem seeks to solve include overregulation, bureaucracy, centralization, system faults, volatility, legal constraints and complications related to practical use.
"We are creating the ecosystem that will prove to be the impetus and basis the crypto market needs to make the effective transition to becoming the next global banking system," as stated by Andrey Pashkevich, CEO and Co-founder of FOTON.

"The time to buy is when there's blood on the streets" – Baron Rothschild
You have probably heard these stories, but let me explain why they are as important today as they were 100 years ago when first spoken. Not only that, it is just as relevant today. A bit of a background first.
Napoleon was at war with England. The Battle of Waterloo, it was England's last chance to save itself, and remain as England. Baron Rothschild was standing at his post in the London stock exchange. If England wins, the market will rally, if Napoleon wins, it will go to shit. Baron Rothschild sends his private messenger to Waterloo and demands that he return to him and report who won the war.
His messenger does so and makes it in time before the public knows anything. England had won the Battle of Waterloo.  At his stand on the exchange, what does Barron do? You would think buy up stocks right? Nope, Baron starts to sell, at first slowly, and then faster. The other brokers on the floor watch what Rothschild is doing and think "Baron knows something, we lost, start selling". Now, the brokers on the exchange begin selling in a frenzy. In the midst of all this, Baron begins placing buy orders at the bottom of the market through other brokers who do not know…
Crypto Users' Search For a Good Bitcoin Blender Stops With Bestmixer.IO
At first glance, it might seem easy to find a good bitcoin blender that guarantees your anonymity and is secure. There are after all a number of big bitcoin mixers on the market, so how different can their services really be?
If that's what you're thinking, beware. All bitcoin blenders claim to have anonymous transactions – that is after all the main reason why anyone would want to use these services. This claim was however always difficult to test. How does one go about to check if these promises are indeed true?
This was the case until BestMixer.io appeared on the scene. Unlike previous bitcoin anonymization services, BestMixer.io features complete, verifiable anonymization for bitcoin. Releasing a utility named the Coin Anonymization Event (CAE) check, BestMixer.io not only proved that their bitcoin transactions could not be traced, but also showed that those of their competition could be. With this bold move, BestMixer.io not only demonstrated that they are a good bitcoin blender, but one could argue that they are the best. Even though those services that were exposed as not being anonymous have in the meantime changed their systems to prevent the CAE-check from revealing transaction detail, would you really be happy to trust them again?
BestMixer.io mixes not only Bitcoin, but also other leading cryptocurrencies including Bitcoin cash, Ethereum, Litecoin and Bitcoin SV.