How the Recent Developments Would Impact the Future of Cardano and ADA Holders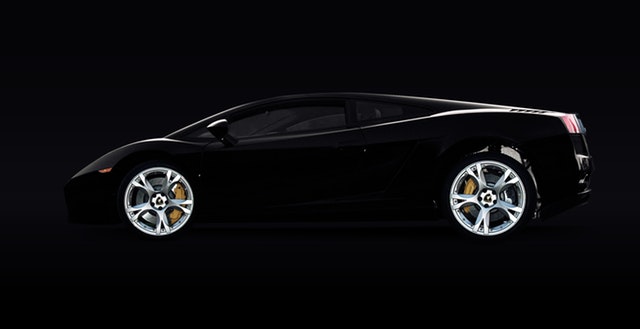 Cardano coin (ADA) has been performing very impressively so far with a steady market capitalization since the beginning of this year. The scenario of the overall cryptocurrency market has undergone some pivotal changes over the past few months. Bitcoin, whose popularity was skyrocketing until the end of 2017, suddenly hit a rock bottom when its price plummeted to an alarming figure in January 2018. This incident created a significant amount of doubt among a large portion of traders regarding Bitcoin's stability in price and consequently, people started to rely on slightly more stable cryptocurrencies that are not influenced by Bitcoin. Also, the slower and expensive transaction of Bitcoin has been a major cause of exasperation among its traders for a long time. That is where Cardano emerged with its new features on October 1, 2017, and has been treated as the most preferable cryptocurrency option by myriads of traders across the globe.
Very few cryptocurrencies maintain an effective communication with their traders with timely developmental updates. Cardano certainly belongs to that group as it publishes its technical developments on a weekly basis. In their latest update, the ADA team has released quite a few technical developments worth mentioning which can effectively alter the future of this currency and its holders. Here, you would find some of the most noteworthy technical developments.
Daedalus Wallet Updates:
Daedalus wallet can certainly be considered as the mainstay of ADA blockchain's technical paradigm. As a result, the development team takes utmost care in keeping this wallet updated and fully functional for the traders. In the past week, the team had been working indefatigably on the React 16 Upgrade. For this process, 'context' and 'ref' polyfills have to be successfully implemented in the React-Polymorph library. The upgrading is yet to be completed but it is going at a brisk pace.
Besides this, there had been other significant changes as well such as the refactoring of NPM scripts for using colon style, UI improvement of the 'receive' screen, adding Flow checks and Eslint to the Daedalus storybook directory, redirecting logic refinements, and many more.
The Goguen Project:
Fundamental Research:
The Goguen project concerns the ADA smart contracts and their functionality. The Cardano development team has recently launched the KEVM testnet on 28th May 2018, that allows the users to execute smart contracts written through solidity while experimenting. The Goguen project is to be implemented on the Computation Layer of the Cardano blockchain. The fundamental research phase regarding this project is yet to be completed. However, according to the latest weekly update, the overall work on multicurrency, side-chains, and chimeric ledger is nearly done along with implementing various sui generis features of IOHK. The development team is working arduously to design a working prototype which would eventually change the entire Cardano code base.
Virtual Machines and Languages:
The VMs of this project is to be built using the K framework along with formal semantics. The team is also working on enhancing the offering on Smart Contract language based on Haskell. This new language would help in detecting the flaws in the current smart contracts system and rectify them accordingly. The work on developing a language core for this project along with a library is still in progress. Also, the Marlow research by the development team is still on-going.
Updates on Wallet Backend:
During the previous week, the work on new wallet specifications and developments progressed considerably with conspicuous changes in the transaction submission layer of ADA. The team appointed a specialist for improving the wallet backend. So far, the designated member has managed to complete a large portion of the work on transaction fee estimation. The static size estimation functionality had been successfully finished and the addition of correctness tests is still in process.
As far as the other updates of wallet backend are concerned, the implementation of the Transport Layer Security for the server side is yet to be completed. The newly appointed member also reviewed the first version of Daedalus wallet's Coq formalization last week.
Other Notable Updates:
Cardano team has managed to upgrade their networking system significantly last week with making considerable progress in deserialization, block syncing, and routing table maintenance for peer discovery.
Current Scenario of Cardano and Speculation:
The announcement of Goguen Project and launching of KEVM testnet has managed to create an impetus in Cardano's price chart. As of 6th June 2018, this currency holds the seventh position on Coinmarketcap with a market cap of $5.6 billion (approximately) and a price equivalent to nearly $0.21. According to the speculators, this uptrend is likely to continue for the next few months at least until the completion of the Goguen Project.
Final Thoughts:
Cardano is one of the most stable coins that you can currently find in the market and with the aforementioned updates. The entire blockchain system of ADA is likely to be ameliorated in terms of functionality, efficiency, and security. The coin has already managed to acquire a place among the top ten cryptocurrencies within a few months. So, it would be safe to assume that these recent updates are about to make a positive impact on the future of ADA holders.
For the latest cryptocurrency news, join our Telegram!
Disclaimer: This article should not be taken as, and is not intended to provide, investment advice. Global Coin Report and/or its affiliates, employees, writers, and subcontractors are cryptocurrency investors and from time to time may or may not have holdings in some of the coins or tokens they cover. Please conduct your own thorough research before investing in any cryptocurrency and read our full disclaimer.
Image courtesy of Pexels
3 Coins Coinbase Will Adopt Next
Coinbase is one of the largest and most popular cryptocurrency exchanges in the world. However, throughout its existence, it was very picky when it comes to which coin it will adopt. So much so, that it has become a very large achievement to get support by the exchange.
Recently, however, Coinbase has decided to act on its users' wishes and expand its list of accepted coins. In theory, this was a big deal, and the exchange actually started looking into a lot of coins. However, it only adopted a few of them. Right now, Coinbase is supporting Bitcoin, Ethereum, Bitcoin Cash, Ethereum Classic, Litecoin, USD Coin, Basic Attention Token, and 0x.
Even so, Coinbase wishes to add more of them, but only after it ensured that the coins are a part of legitimate, non-controversial projects. As a result, the entire crypto community started speculating about which coins will be added next. This will also be something that we will try to answer today, by listing three projects that are the most probable candidates.
3. EOS
EOS or Ethereum On Steroids, as some like to call it, is a more than a decent project that has made headlines multiple times this year due to its progress. It managed to launch its own MainNet, which made it perfect for dApp development and smart contract creation. This makes it similar to ETH, but many…
What Will It Take For Bitcoin (BTC) To Rise Again?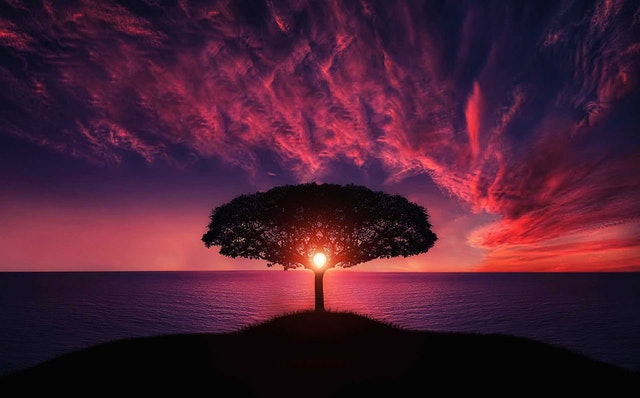 It is no secret that 2018 has been a terrible year for cryptocurrencies when it comes to their value. Things looked so bright during the first few days of this year, with Bitcoin hitting $20,086 per coin, and every altcoin reaching new heights. However, it was not to last, and soon enough, the market crashed, and prices went down.
What followed was months and months of a heavily bearish market that kept pushing the prices further and further down. It prevented any attempt of recovery, although several of them gave it their best shot.
Despite a situation like this, crypto investors never forgot the potential of Bitcoin, and many have been predicting another bull run that would have the same results. Those expectations were quite large, and potentially even unrealistic at first. Now, however, as the year approaches its end, it doesn't seem like anything will happen. The community started to wonder why that is, and what would it take for another bull run to emerge, which is what we will try to answer right now.
What does Bitcoin need in order to have another bull run?
1. Bringing regulation
The crypto space remains highly unregulated in most parts of the world, which is one of the largest reasons why BTC remains dormant. While there are attempts to regulate it, these attempts are made even more difficult due to the fact that the market is constantly changing and…
Stellar plans to Airdrop 150 Million USD in XLM to Blockchain Wallet Users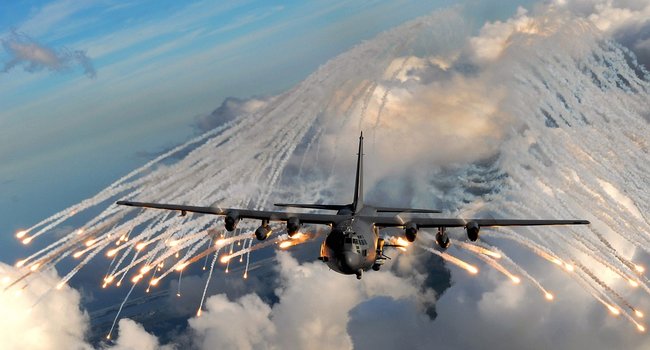 Recently the Stellar Development Foundation partnered with Blockchain Wallet to airdrop $150 million value of XLM, to the owners of the wallet. The Block declared that the first batch of XLM would be shared this week for all users who signed up to use the Blockchain wallet.
The team behind the stellar Development Foundation hopes that this partnership will make XLM a real rival for other cryptocurrencies from the market.
The co-founder of Stellar, Jed McCaleb declared the following about the airdrop:
"We believe that airdrops are central to creating a more inclusive digital economy. Giving away lumens for free is an invitation to communities to design the services they need.

By working with Blockchain to increase the availability and active use of lumens on the network, we will increase the network's utility by many orders of magnitude."
Just $25 value of XLM each
To share some respect to the worth of XLM will distribute for each user, the team of Blockchain wallet declared that after verifying the identity when signing up to the wallet, $25 value of XLM will be shared to each. Furthermore,  there will be a first- come and the first-served clause in this airdrop which says:
" Offer available until XLM giveaway supply is depleted. Limit of one XLM airdrop per person, unless participating in any bonus activities.

A person can receive the XLM airdrop in only 1 Blockchain Wallet.  XLM…