NEM (XEM) Gears up for an Upswing with Exciting Partnerships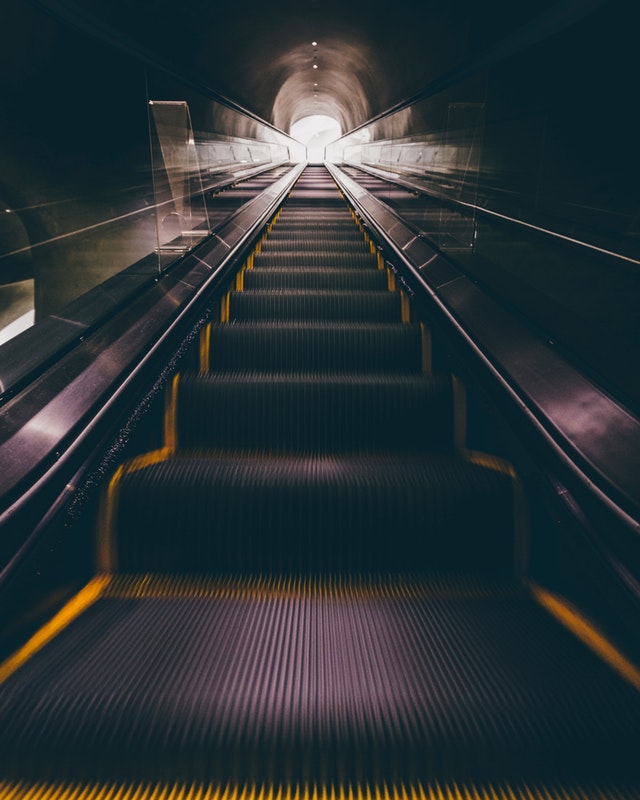 With the crypto market touching $400 billion this year, the market has experienced a boom in the third generation decentralized applications (Dapps). Blockchain technology, which has made remarkable advancements over the past few months, has moved beyond Bitcoin and Ethereum. As the rival currencies soar in numbers, altcoins like NEM are renewing investors' interest in the blockchain.
Functional since March 2015, NEM has recorded a steady progress. When compared to its peers, NEM's performance has been consistent for the most part of the year. While big names like Bitcoin and Ethereum are the most vied-after investment options, they are frequently criticised for their security breaches, price volatility, and high transaction fees. Supported by top-notch security protocols and its unique Proof of Importance (POI) algorithm, NEM has cemented its place in the mainstream crypto space. The following segments explore the latest developments on the blockchain, which include some game-changing partnerships.
Multiversum Announces Partnership NEM and ProximaX
As a dynamic blockchain platform, NEM has made some interesting upgrades in the system, drawing thousands of investors around the globe. The blockchain, which released SDK Version 0.9.3 to support NodeJS 10, has announced XPOS implementation. Besides these upgrades, the blockchain network has anchored its position in the community with some influential partnerships.
Right after the New York Consensus in May, a partnership between Multiversum, NEM, and ProximaX was announced. As per the agreement signed by the founders of the three projects, the partnership aims to integrate Multiversum's decentralized relational database with the NEM and ProximaX. Speaking of the prospects of the partnership, the Multiversum founder Andrea Taini observed, "Our vision is to develop together a set of tools to be integrated into a sort of Decentralized Operation System. A system that would meet every decentralized application needs. Multiversum provides a decentralized DataBase to secure data in the blockchain, ProximaX from its side provides a decentralized space system to store secure files and managing data streams, and lastly, NEM assists this integration with several tools, representing the engine of the decentralization. Thus, a perfect conjunction of knowledge and capability."
NEM Ties up With BitPrime 
Among the more recent announcements, NEM's partnership with BitPrime has become the talking point in the crypto space. According to the update released on medium, the Christchurch-based BitPrime platform will work with NEM Foundation to create a more secure and compliant digital platform to the New Zealand- based residents, enabling them to execute faster transactions with NEM tokens.
Recognised as one of the top retailer platforms, BitPrime is a trusted New Zealand-based platform, specializing in more than 50 cryptocurrencies. With both the teams making the partnership official, there will be a launch event in June to auspicate the partnership through an XEM airdrop and other important incentives. Regarding the announcement of the partnership, NEM's expansion Director for Australia and New Zealand, Jason Lee reported, "Firms like BitPrime are a key part of the blockchain and cryptocurrency ecosystem. This partnership will signify a big win for both parties because of the shared commitment to help ordinary members of the public and enterprises to understand and trade cryptocurrency".
Other Developments
The new partnerships, which are meant to bolster NEM's global reach, mark the beginning of a new phase for the blockchain. The altcoin, which is on the rise, has made many other notable upgrades within its network. Tracing the developments on the blockchain, the tie-up between Tutellus, NEM, and Cryptonomos has created waves in the market. Besides this, other exciting developments, such as FreeMarket's decision to utilize NEM Blockchain to solve volatility in smart contracts, created fresh interest in the blockchain.
Final Thoughts
As evident from the price charts, NEM has recorded a steady downtrend with occasional highs. Considering the general price trends of the major currencies, the downtrend can be interpreted as a temporary volatile phase. Going by the price movements, the coin dropped -$0.0183 or -7.07 on June 5. The coin, which ranks 15th by market capitalization, is available for trading at $0.250760 USD at the time of writing. Besides, the coin is making a great momentum with new development updates, and the enthusiasm is translated into a positive market response. Speaking in terms of numbers, the coin has moved up by 3.29% from its earlier position. With a market capitalization of $2,256,840,000 USD, NEM (XEM) anticipates making a fresh comeback in the market, while preparing for a massive bull run.
For the latest cryptocurrency news, join our Telegram!
Disclaimer: This article should not be taken as, and is not intended to provide, investment advice. Global Coin Report and/or its affiliates, employees, writers, and subcontractors are cryptocurrency investors and from time to time may or may not have holdings in some of the coins or tokens they cover. Please conduct your own thorough research before investing in any cryptocurrency and read our full disclaimer.
Image courtesy of Pexels
We know what the Institutions are saying, but what are they doing?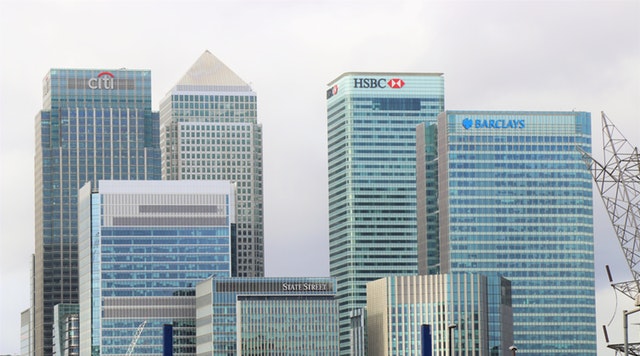 Many of us hear that institutions are buying tons of BTC, XRP, and other top 20 cryptocurrencies.  The thing is how much truth really is there to that when we cannot even see the market moving in any direction other than on a downtrend. Right now, many do not know this but there is the OTC or the over the counter exchanges that exist. These exchanges like OTC trading desks do the trades off the market hense over the counter. This means that it functions in the same way the black market functions as when you sell these items it is essentially off the books so to speak.
Why does all this matter? Have any of you seen this VIDEO with Tekka Tiwari. Here he explains what I love to say as listening with your eyes. He goes on to show how Wall Street legally manipulates the market, they throw out in the media and go into the limelight and bash the said stocks, or bitcoin. The result is that of them falling drastically as many panic sell the asset. While everyone is selling off tons of their assets when it gets close to the bottom, similar to where cryptocurrency is currently they buy it in droves. He explains how this is exactly what happened in the…
Why Is Coinbase Stalling With XRP?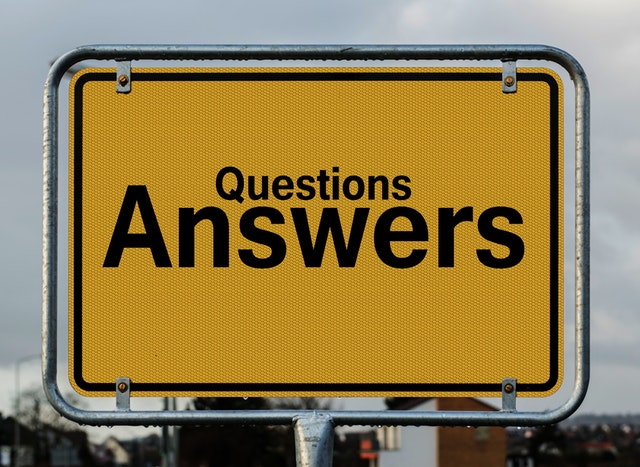 For a cryptocurrency project, getting their coin to Coinbase is one of their biggest goals. However, the popular exchange has become infamous over the years for only accepting a handful of top-ranking coins, while other ones were deemed unsafe for listing for various reasons. In the first half of 2018, however, Coinbase decided to distance itself from this old way of looking at things, and it has even announced that it will look into numerous altcoins, in order to locate and list the best among them.
Since then, the exchange has kept its word, and while it did not add dozens of new coins, they still did open up to a few projects, such as 0x and even Zcash.
However, for all this time, there was no mention of XRP, a cryptocurrency formerly known as Ripple, which is currently the second largest coin by market cap. Despite high demand, constant requests, and alike — Coinbase did not even consider adding XRP.
That is, until several days ago, when numerous reports of Coinbase considering another group of altcoins emerged. While the XRP community was very excited to see XRP listed as a candidate for a potential listing, many believe that it is still not going to happen.
Why Coinbase doesn't want to add XRP?
As mentioned, the XRP community has been asking for the addition of XRP for…
Why 2019 Will Be A Big Year For Crypto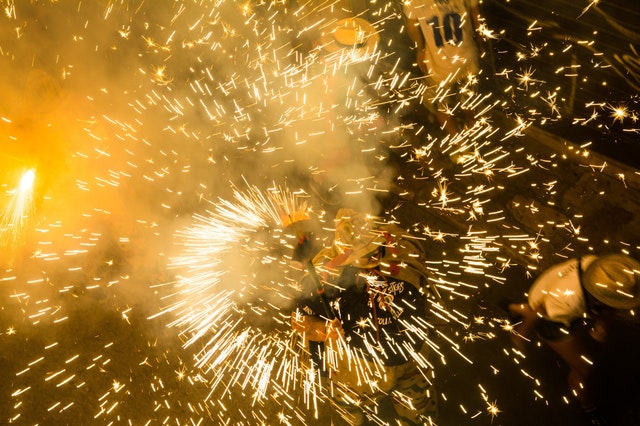 As 2018 is getting close to its end, a lot of crypto investors are turning their gaze towards the future. Considering the crypto bearish trend that has dominated this entire year, not to mention two big market crashes, it is of no surprise that everyone is more than ready to leave these harsh events behind.
However, a few questions still remain unanswered — what to expect in 2019? Is the situation going to change, or will there be just more of the same? Is investing now, when the prices are low, a good idea? These are the issues on every investor's mind right now.
What to expect in 2019 in terms of crypto value?
Understandably, after a year such as 2018, expectations of the future are quite high. The crypto scene is still in its infancy, as many analysts have stated numerous times. Add a few more issues, such as regulatory uncertainty, mistrust coming from institutional investors, and constant hacks, scams, and theft that have been a significant factor in this and previous years, and it's no wonder that the market keeps crashing.
However, there is more to it than that. Due to high volatility and no real control over cryptocurrencies, a massive bull run of 2017 brought cryptos to heights that were not supposed to be reached that early. Because of that, some analysts claim that, what…