XRP, Bitcoin Cash, and Bitcoin fall despite speculations for a significant rise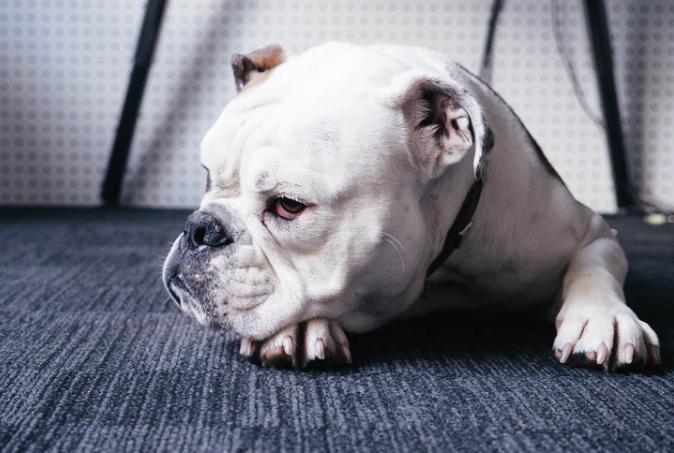 The crypto market has been unstable for some time now, and as it seems, it is unpredictable. The total market cap of the crypto market has decreased by a slight percentage (stands at $194.30B currently). It was expected that the major players including XRP, Tron, Bitcoin Cash and the king itself (Bitcoin) could recover today, but the results have been inverse so far.
An in-depth look at what's happening with Bitcoin and other cryptocurrencies right now
Last week the price of Bitcoin seemed oversold by the Williams %R – a technical oscillator that shows if a crypto asset is overbought or oversold.
Olga Kharif from Bloomberg stated that the Williams %R of BTC is moving above -83%. It is important to add that -83 to -100 indicates oversold. Even a Bitcoin rebound was speculated, lots of crypto experts say that the oversold state of Bitcoin shown by the Williams %R speculates that a rally could be upcoming which could shoot the price of Bitcoin up to the resistant level of $6900.
More importantly, lots of traders and investors were hoping this will happen, thus, making gains to be accumulated – but that hasn't been the case.
For Bitcoin, it is rallying around $6330 at the moment. Its price has dropped from US$6,523.22 to $6,332 recording a decrease of 2.64% in the last 24 hours – even though the crypto-king was drastically oversold last week. This may be probably due to the market manipulation.
Bitcoin is still under the $8400 resistance level. The main catalyst for a sell-off at the first week of September was probably due to the cryptocurrency wallet that was dormant for four years, and then some Bitcoins were deposited into the same wallet.
Since the price of Bitcoin majorly affects other cryptocurrencies, its volume is a major concern to every crypto trader. It is also important to note that the volume of Bitcoin has dropped by a total of about 30% in 3 days. Also, at the time of writing, the 24-hour trading volume of Bitcoin is still under $3.8 Billion whereas it was $4 Billion last week.
Ethereum has dropped by a clear margin, too. Although, the current trend in the market hasn't hit the cryptocurrency very much since Sept 11. At the beginning of this month, Ethereum was measuring an increase of 14-15% on its price. However, after the decrease in its price by 9.97% in last 24 hours only, Ethereum sits at $198 with a total market capitalization of $20,251,776,745.
Ripple's XRP has also dipped on its value. The third largest cryptocurrency is currently down by -2.92% if we take its last 24 hours performance into account. At the time of writing, XRP is priced at $0.272. Its market capitalization is about $10.84 billion.
On the other hand, the fourth largest cryptocurrency, Bitcoin Cash, is currently down by 5.26%. At the time of writing, the price of Bitcoin Cash is $420.74 per token. Its market capitalization stands at $7,301,426,206.
Closing Words
The current market trend did not really hit some cryptocurrencies. However, it is essential to know that cryptocurrencies such as Ethereum, ICON, and DOGECOIN, made a bullish recovery last week.
Nonetheless, it is possible that in the short-term or until the end of this month, the crypto market will maintain its bearish momentum. The price of Bitcoin may still rally around $6500 to $7000 testing the $7000 price level, though.
For the latest cryptocurrency news, join our Telegram!
Disclaimer: This article should not be taken as, and is not intended to provide, investment advice. Global Coin Report and/or its affiliates, employees, writers, and subcontractors are cryptocurrency investors and from time to time may or may not have holdings in some of the coins or tokens they cover. Please conduct your own thorough research before investing in any cryptocurrency and read our full disclaimer.
Photo by meredith hunter on Unsplash
Why Bitcoin (BTC) Revival is Likely to Continue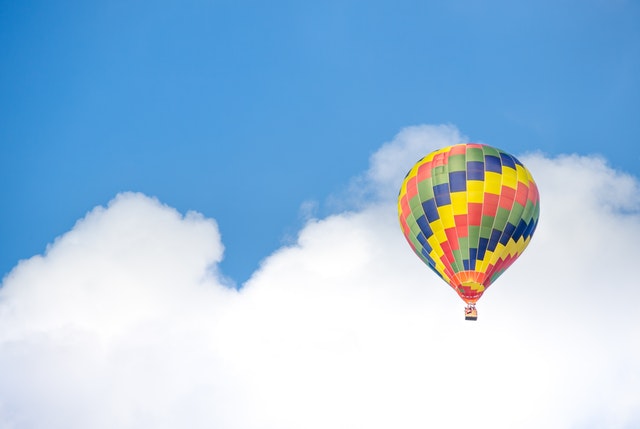 The cryptocurrency market has been doing rather well in 2019 — certainly much better than in 2018. More than a year ago, the market crashed from its all-time high, and in the months that followed, it lost over 80% of its market cap. Bitcoin (BTC), as the leading digital currency, also dropped from $20,000 per coin to barely $3,200 in 2018.
These days, however, the situation seems to be turning, with digital currencies seeing significant growth in prices ever since mid-February. While January stopped the drops, February is the month when the market once again started seeing gains, and this kind of behavior has continued to this day. But, what does this mean for the future? Is this a passing trend, or is the crypto winter truly over?
The revival of Bitcoin
Questions such as the short-term future of Bitcoin are on many traders' and investors' minds right now and have been ever since the prices started growing again. A well-known Futures Now trader, Jim Iuorio, recently stated that Bitcoin would start seeing massive profits if it surpasses the price of $4,045. That was, of course, before the coin surged by around $1000 in the last week.
However, Iuorio's prediction was that BTC is unlikely to go below $3,820, while the growth beyond $4,045 would mean massive gains for those involved with the industry. Soon after this prediction…
How to Become a Millionaire without Risking Everything with Bitcoin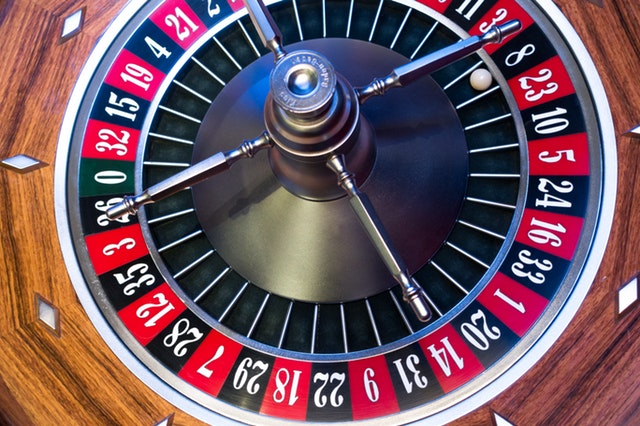 It's been well over a year since the crypto market reached its peak and then crashed, dropping to such lows that most of the coins lost anywhere between 80% and 95% of their value. A few of them lost even more. Of course, this was not enough to eradicate the crypto market, and the bulls are still as optimistic as ever, especially these days, when Bitcoin price surges again, taking the rest of the market with it.
Some predictions claim that Bitcoin will reach its own glory days within a year or two, and there are even speculations that the largest cryptocurrency might spike up to $100,000 per coin. One claim from last week even sees BTC hitting $400,000, as the highest price which someone was brave enough to predict.
While it is certainly possible — at this point, pretty much anything is — not everyone is willing to take such a gamble and invest their hard-earned money into a risky asset such as digital currencies. With that in mind, here are three alternatives that are considerably safer than Bitcoin and the altcoins.
1. Investing and re-investing in stocks
A lot of people — especially younger generations — find stocks to be incredibly boring. Most of the time, all you do is invest, and use the returns for re-investing in high-yielding shares. However, while boring will not…
The Best Time to Buy Bitcoin (BTC) Approaches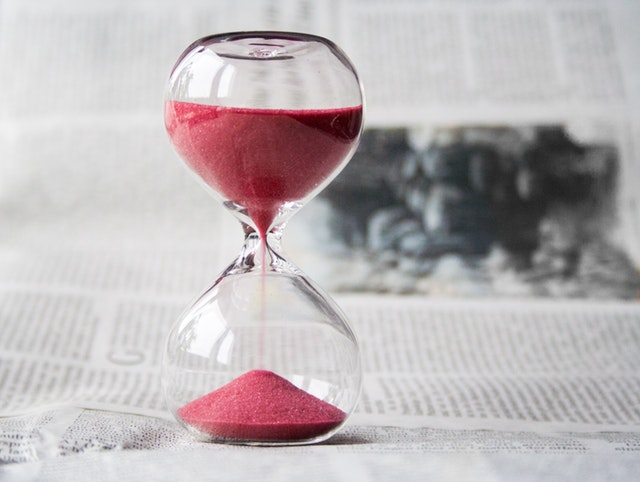 Ever since 2019 started, the bear market of 2018 has been losing momentum, with the bulls emerging numerous times in short intervals. This was the beginning of a crypto recovery, which still has quite a long way to go.
However, last week, Bitcoin saw massive growth in transactions, reaching a 14-month high. These were the levels that were previously seen back in 2017, as BTC approached its highest point in terms of price. The growth also reflected strongly on BTC price, which spiked yesterday from around $4.100 to the current $4,672.
Meanwhile, Bitcoin market cap followed as well, currently sitting above $82.3 billion, while the trading volume exceeded $14.5 billion.
What caused the growth?
While this is an exceptional growth, and potentially a start of the bull run that everyone was waiting for, it did not come without a cause. One of the reasons why BTC surged was last week's Weiss Ratings report of multiple different cryptocurrencies. The report's authors even stated themselves that the best time to invest might be very near at this point.
Weiss Ratings has done reports about specific coins in the past as well, and this time, they noticed a significant improvement in coins' performance. The report mentions growth in user transaction volume, network capacity, as well as network security, which the authors took as an improvement coming from the evolution of the…