XRP to be listed on TokenPay's upcoming exchange eFin from the get-go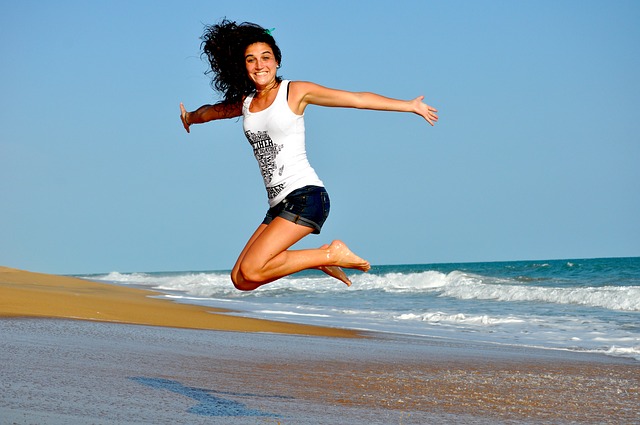 A couple of days ago, eFin tweeted from its official Twitter handler that XRP was added to their platform. The exchange is going to start its operations by next month, and this listing could be quite substantial for XRP. We've reasons to back our words.
Very few blockchain projects in the cryptosphere are as complex and extensive as TokenPay. It has fingers in a lot of pies, and it even has its own cryptocurrency called TokenPay (TPAY) which is not that impressive by market capitalization standards ( roughly 15 million, in total) and holds the 173rd place.
And yet, it's one of the very few coins that have been trading in green numbers in the last couple of days, which is quite impressive for days in which all the top 14 currencies kept trading in the red zone (yes, they are in the green today).
Why this new exchange listing XRP is special?
TokenPay defines itself as a "decentralized self-verifying merchant payment platform" based entirely on mathematics and designed to enable secure transactions between multiple parties.
The statement is deceptively simple. It's a whole ecosystem of financial services in and out of the cryptosphere with links and associations with many crypto projects as well as traditional financial institutions (read banks).
And now, the project is baking a brand new pie where it can put yet another finger. It's going to be online next December 19th. It's called eFin, and it will be a brand new cryptocurrency exchange by all possible standards. And as noted in the start, it's going to list XRP right from the beginning.
The new exchange answers to TokenPay's mission to keep meeting the needs of merchants and consumers, and it will be an integral part of the wide company's ecosystem.
eFin will be a secure, non-custodial, unhackable, private, and, most importantly, decentralized exchange. The decentralized bit is particularly relevant because it will be the first decentralized cryptocurrency exchange in history.
It will enable users to tackle real-time, large-scale, crypto to fiat conversions for the whole TokenPay ecosystem. That includes TokenSuisse and Germany's AG Bank. It will support quicker and easy TPAY, LTC, and XVG  conversions to mBTC that you can use on CryptoBet, Esports.io, and TokenGaming.
eFIN @efinexchange, a Decentralized Trading Platform Powered by @TokenPay and developed by @BlocksizeDevs will include $XRP when it launches on December 19th.#XRPthestandard #XRPcommunity @Ripplehttps://t.co/TbANaO8tDS pic.twitter.com/jDdwLcXtFl

— Leonidas (@LeoHadjiloizou) November 26, 2018
So why is it so important to finally have a decentralized exchange? Security. Currently available exchanges are centralized, of course. It means that their security is only as good as their security team, and many of them have already had serious problems with hackers. In that regard, they're no different than any normal website in the world. A decentralized website (for crypto exchange in this case) that works on a good blockchain, can't be hacked.
It's doesn't depend on how good your digital security personnel is, it's that good a blockchain just can't be hacked at all. Yes, we know that Verged was hacked three times already this year, that's why we included the adjective "good".
Bitcoin, XRP, Tron, Litecoin, Ethereum have never been hacked once. An extra advantage regarding security is that being a non-custodial exchange; it won't hold your coins. They will always be with you, so even if it could be hacked (which it won't), hackers would find nothing to steal because there are no tokens there.
And this very advanced and innovative exchange is going to list XRP (alongside Litecoin and Verge) from the very beginning. The choice makes sense because XRP is now the world's second largest by market capitalization and it's outperformed even Bitcoin concerning profitability during the last couple of years.
Many crypto observers now believe that it will become the next big cryptocurrency, with a real chance to outperform Bitcoin in every way in the not-so-far future.
The good news keeps popping up for Ripple's XRP. Expect a bullish run.
For real-time trade alerts and a daily breakdown of the crypto markets, sign up for Elite membership!
Disclaimer: This article should not be taken as, and is not intended to provide, investment advice. Global Coin Report and its affiliates, employees, writers, and subcontractors are cryptocurrency investors and from time to time may or may not have holdings in some of the coins or tokens they cover. Please conduct your own thorough research before investing in any cryptocurrency and read our full disclaimer.
Image Courtesy of Pixabay.
Is Ethereum (ETH) a Worthy Investment?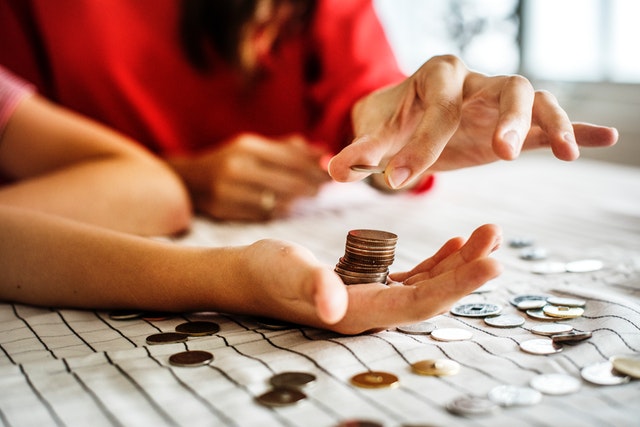 Ethereum (ETH) is a well-known project in the crypto industry. It is the second largest coin by market cap, and likely the second most important cryptocurrency that was ever developed. In both cases, it was bettered only by Bitcoin itself, which places it quite high on the importance scale.
However, while nobody can deny the project's importance for the crypto industry — as it is responsible for shifting the attention from cryptos to blockchain — many are starting to wonder if it is still a good investment. There was a time, not too long ago, when Ethereum was a go-to project for those who wanted to create a new cryptocurrency, smart contract, or a dApp.
The project was faster than Bitcoin (albeit not that much), and it was the record holder for the number of transactions per day, week, or month. However, its own scalability issues, plus the fact that its fees were relatively large, as well as the necessity to learn its own programming language to use it, inspired developers to create multiple alternatives. Today, Ethereum is far from being the only development platform in the industry. It is also quite far from being the best for dApp and token development.
It has several competitors these days, including TRON — a project that started on Ethereum — as well as EOS, both of which continue to grow…
Top 3 Crypto Trends That Might Go Big in Q2 2019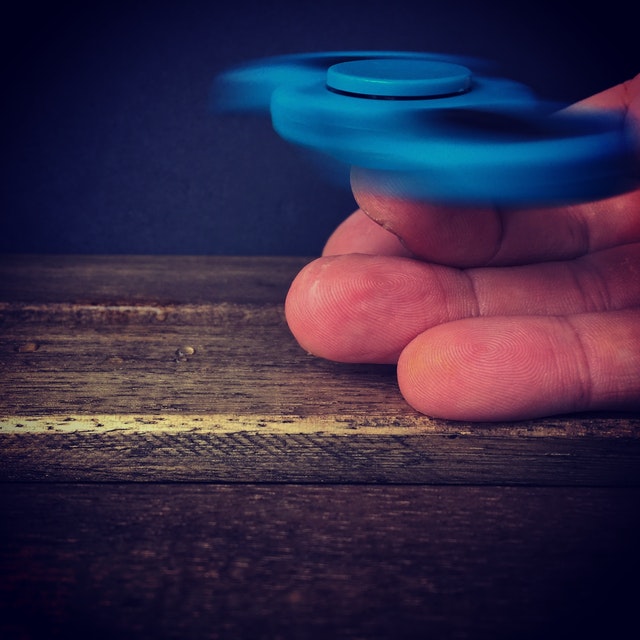 So far 2019 has brought a significant change to the crypto industry. Q1 of this year has seen the rise of the idea of IEOs, the crypto space has finally managed to shake off the bears, and numerous coins throughout the industry have seen their prices grow once again.
The latest rally happened only several weeks ago, and it allowed Bitcoin to surge up by $1,000. Most other coins followed in their own way, but the investors are now wondering what to expect out of Q2? The Q1 started off badly, but it ended up being extremely successful. The chances are that history might repeat itself in the second quarter, as there are some key trends that might point the way for the further development of the crypto market.
1. The rise of IEOs
Back in 2017 and early 2018, ICOs (Initial Coin Offerings) were everything that the crypto space was talking about. Their popularity allowed startups to raise billions upon billions of dollars. Soon enough, however, that ended in a pretty bad way. STOs (Security Token Offerings) emerged as an alternative that does not depend on trust, follows regulations, and it actually holds value. However, asset tokenization might still be in its early stages, and this is something that might come back at some point in the future.
In 2019, however, IEOs (Initial Exchange Offerings) started attracting the…
The Crypto Space Once Again Divided Over Bitcoin SV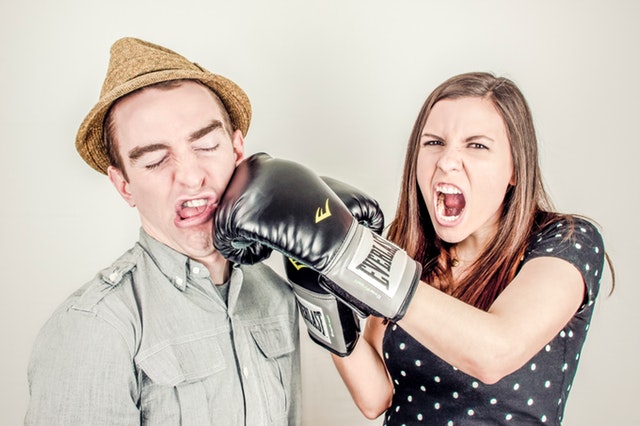 The crypto community is a strong one, one that managed to bring digital currencies from nothing to an industry worth hundreds of billions of dollars. However, while its strength in this regard is undeniable, the crypto community can be just as fragile given the appropriate conditions. With that in mind, the conditions seem to have been set for a new divide, although the cause is once again the same — Dr. Craig Wright and his Bitcoin SV (BSV).
Craig Wright vs. the (crypto) world
Dr. Craig Wright, the chief scientist at nChain, and the creator of Bitcoin SV. has been a well-known and very controversial figure in the crypto industry. Wright was suspected of being Bitcoin's creator several years ago, which is possible because no one knows who is behind the name 'Satoshi Nakamoto.'
Wright was believed to be him, and one theory claimed that he and his friend were responsible for giving life to BTC. However, the theory quickly died out, but not before Wright seemingly liked the idea of assuming the mantle of Nakamoto. He himself started claiming to be Bitcoin's mysterious creator ever since.
Of course, he managed to gather up some followers, but the majority of the crypto community — while confused — did not believe him. Luckily, there is no need for trust, and Wright should easily be able to prove that he…