XRP to be listed on TokenPay's upcoming exchange eFin from the get-go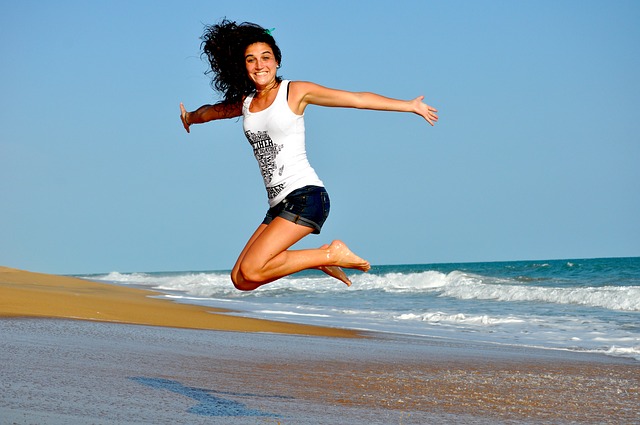 A couple of days ago, eFin tweeted from its official Twitter handler that XRP was added to their platform. The exchange is going to start its operations by next month, and this listing could be quite substantial for XRP. We've reasons to back our words.
Very few blockchain projects in the cryptosphere are as complex and extensive as TokenPay. It has fingers in a lot of pies, and it even has its own cryptocurrency called TokenPay (TPAY) which is not that impressive by market capitalization standards ( roughly 15 million, in total) and holds the 173rd place.
And yet, it's one of the very few coins that have been trading in green numbers in the last couple of days, which is quite impressive for days in which all the top 14 currencies kept trading in the red zone (yes, they are in the green today).
Why this new exchange listing XRP is special?
TokenPay defines itself as a "decentralized self-verifying merchant payment platform" based entirely on mathematics and designed to enable secure transactions between multiple parties.
The statement is deceptively simple. It's a whole ecosystem of financial services in and out of the cryptosphere with links and associations with many crypto projects as well as traditional financial institutions (read banks).
And now, the project is baking a brand new pie where it can put yet another finger. It's going to be online next December 19th. It's called eFin, and it will be a brand new cryptocurrency exchange by all possible standards. And as noted in the start, it's going to list XRP right from the beginning.
The new exchange answers to TokenPay's mission to keep meeting the needs of merchants and consumers, and it will be an integral part of the wide company's ecosystem.
eFin will be a secure, non-custodial, unhackable, private, and, most importantly, decentralized exchange. The decentralized bit is particularly relevant because it will be the first decentralized cryptocurrency exchange in history.
It will enable users to tackle real-time, large-scale, crypto to fiat conversions for the whole TokenPay ecosystem. That includes TokenSuisse and Germany's AG Bank. It will support quicker and easy TPAY, LTC, and XVG  conversions to mBTC that you can use on CryptoBet, Esports.io, and TokenGaming.
eFIN @efinexchange, a Decentralized Trading Platform Powered by @TokenPay and developed by @BlocksizeDevs will include $XRP when it launches on December 19th.#XRPthestandard #XRPcommunity @Ripplehttps://t.co/TbANaO8tDS pic.twitter.com/jDdwLcXtFl

— Leonidas (@LeoHadjiloizou) November 26, 2018
So why is it so important to finally have a decentralized exchange? Security. Currently available exchanges are centralized, of course. It means that their security is only as good as their security team, and many of them have already had serious problems with hackers. In that regard, they're no different than any normal website in the world. A decentralized website (for crypto exchange in this case) that works on a good blockchain, can't be hacked.
It's doesn't depend on how good your digital security personnel is, it's that good a blockchain just can't be hacked at all. Yes, we know that Verged was hacked three times already this year, that's why we included the adjective "good".
Bitcoin, XRP, Tron, Litecoin, Ethereum have never been hacked once. An extra advantage regarding security is that being a non-custodial exchange; it won't hold your coins. They will always be with you, so even if it could be hacked (which it won't), hackers would find nothing to steal because there are no tokens there.
And this very advanced and innovative exchange is going to list XRP (alongside Litecoin and Verge) from the very beginning. The choice makes sense because XRP is now the world's second largest by market capitalization and it's outperformed even Bitcoin concerning profitability during the last couple of years.
Many crypto observers now believe that it will become the next big cryptocurrency, with a real chance to outperform Bitcoin in every way in the not-so-far future.
The good news keeps popping up for Ripple's XRP. Expect a bullish run.
For real-time trade alerts and a daily breakdown of the crypto markets, sign up for Elite membership!
Disclaimer: This article should not be taken as, and is not intended to provide, investment advice. Global Coin Report and its affiliates, employees, writers, and subcontractors are cryptocurrency investors and from time to time may or may not have holdings in some of the coins or tokens they cover. Please conduct your own thorough research before investing in any cryptocurrency and read our full disclaimer.
Image Courtesy of Pixabay.
Warren Buffett and TRON's Justin Sun Finally Meet for Charity Lunch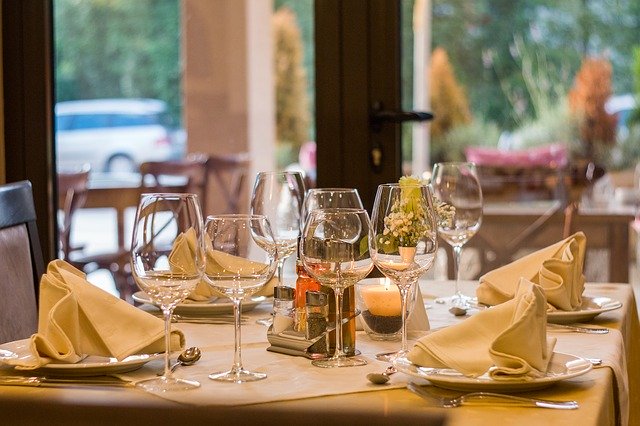 The creator and CEO of a cryptocurrency/decentralised project TRON, Justin Sun, has finally managed to meet with Warren Buffett over a charity lunch. The billionaire and chairman of Berkshire Hathaway has been in constant negotiations with Sun over a possible lunch but the two executives were constantly busy, which has resulted in numerous postponements.
According to Cointelegraph, the two of them decided to meet on January 23 in Nebraska. They were attending a private country club there, but it seems that they weren't the only ones who made it to the gathering. Some of the other guests who joined Sun and Buffett were Charlie Lee, the founder of Litecoin Foundation, Chris Lee, the CFO of Huobi, Helen Hai, the head of Binance Charity Foundation, and Yoni Assia, the CEO of eToro. 
Sun was rather excited about the event, claiming that it was 'really an honor' to meet Warren Buffett in person. Moreover, Sun stated that he was grateful for Buffett's vision, wisdom, and dinner. Finally, he said he would always remember pieces of advice Buffett provided him with when it comes to making a better ecosystem for Tron and doing business with partners in the world of blockchain.
Why Was This Luncheon Organised in the First Place?
Those who are not from the crypto…
Should You Invest in TRON in 2020?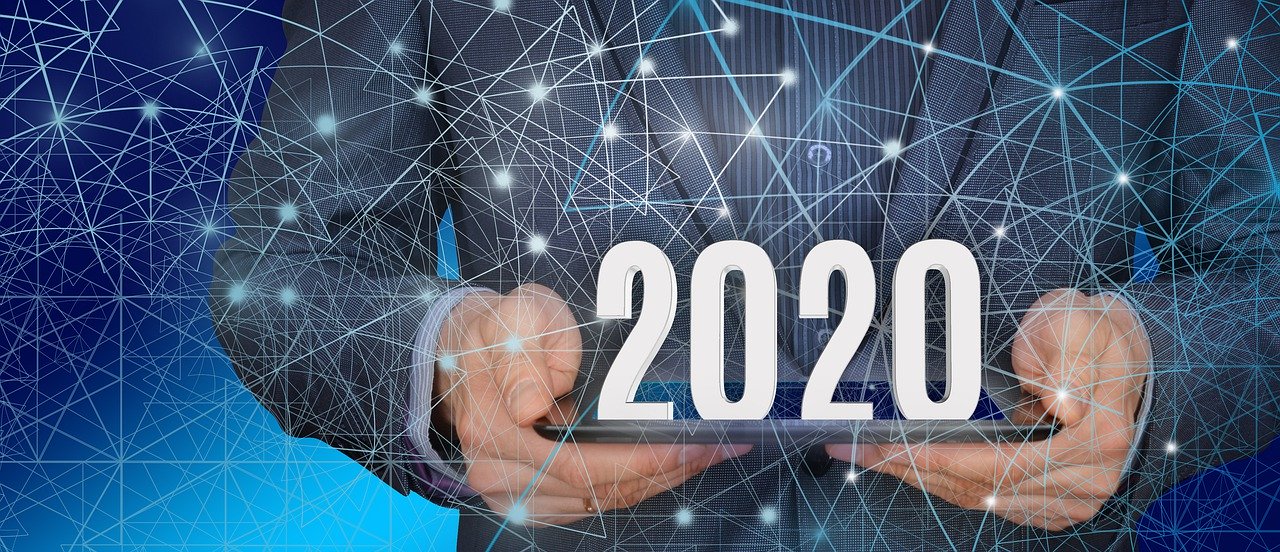 Although the idea of using cryptocurrencies and incorporating them into the modern world is not that new anymore, some people still don't have a clue about the many options cryptocurrencies offer. The majority of people probably know about Bitcoin, but there are many other cryptos that have evolved in recent years. One of them is TRON, founded in 2017 by Justin Sun, who managed to make it quite famous in one year's time.
If you are only getting started with Tron, you probably don't know much about this promising cryptocurrency. That's why we have done some digging for you and found all the predictions for TRON in 2020. 
In this text, we will list all the facts brought up by cryptocurrency experts, so that you can see for yourself if TRON is something you would like to invest in.
Advantages
Let's start with the positive aspects of TRON. There are several good things that indicate how successful this cryptocurrency could be in the future, as well as how much its users could benefit from it.
Great Team
As mentioned before, TRON was founded by Justin Sun, one of the most talented young people who got listed in the Forbes '30 Under 30' section. Continue Reading
5 reasons why you should use a brokerage exchange service to buy and convert cryptocurrencies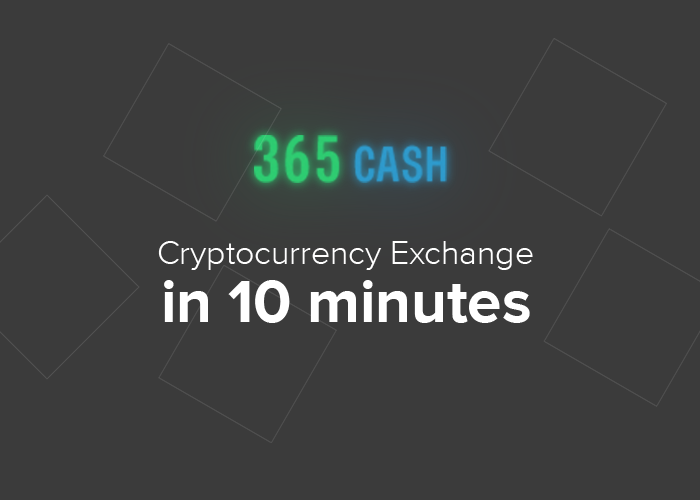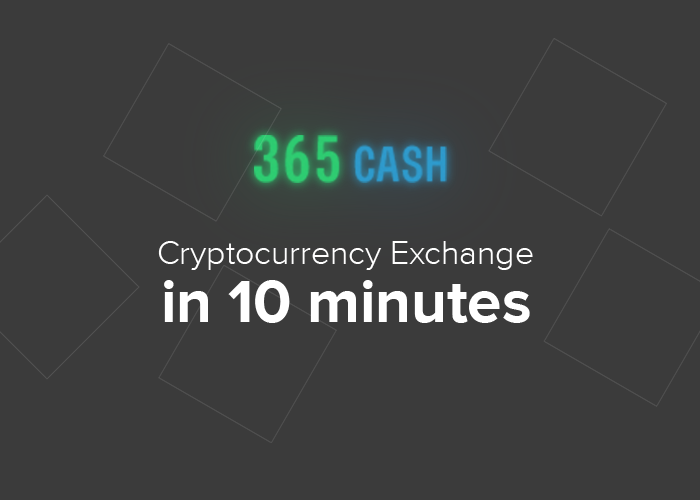 It is considered that the best place to buy cryptocurrencies exchanges. But this is a mistake. Let's think about why we don't buy fiat currencies on stock and currency exchanges or on the interbank market. Because it takes a lot of time, you need to have quite large amounts, and trading licenses are also a problem.
The situation is similar in the cryptocurrency market. Exchanges require a lengthy KYC verification process. the process of withdrawing funds through a merchant can take up to 5 banking days. It should also be remembered that before withdrawing funds, you must conduct trading operations. 
What are the advantages of the brokerage service 365Cash.co?
You don't need to go through a lengthy KYC verification process. This is a crucial aspect for those who worry about their anonymity. 
Low limits and fast execution of the exchange order. If you need a small amount quickly – 365Cash.co is the best choice.
The ability to use payment systems like Perfect Money, Payeer, AdvCash to buy cryptocurrencies at the market rate. Exchanges do not provide this opportunity.
Low commission. We do not charge customers a fixed fee for the exchange. We work at the market rate and are completely dependent on the spread.
Quick…