XRP to be listed on TokenPay's upcoming exchange eFin from the get-go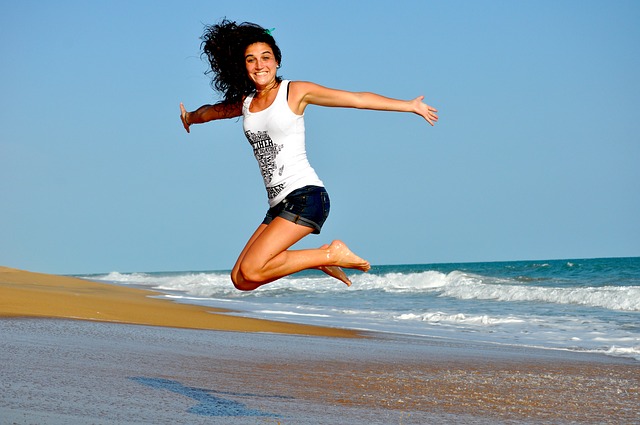 A couple of days ago, eFin tweeted from its official Twitter handler that XRP was added to their platform. The exchange is going to start its operations by next month, and this listing could be quite substantial for XRP. We've reasons to back our words.
Very few blockchain projects in the cryptosphere are as complex and extensive as TokenPay. It has fingers in a lot of pies, and it even has its own cryptocurrency called TokenPay (TPAY) which is not that impressive by market capitalization standards ( roughly 15 million, in total) and holds the 173rd place.
And yet, it's one of the very few coins that have been trading in green numbers in the last couple of days, which is quite impressive for days in which all the top 14 currencies kept trading in the red zone (yes, they are in the green today).
Why this new exchange listing XRP is special?
TokenPay defines itself as a "decentralized self-verifying merchant payment platform" based entirely on mathematics and designed to enable secure transactions between multiple parties.
The statement is deceptively simple. It's a whole ecosystem of financial services in and out of the cryptosphere with links and associations with many crypto projects as well as traditional financial institutions (read banks).
And now, the project is baking a brand new pie where it can put yet another finger. It's going to be online next December 19th. It's called eFin, and it will be a brand new cryptocurrency exchange by all possible standards. And as noted in the start, it's going to list XRP right from the beginning.
The new exchange answers to TokenPay's mission to keep meeting the needs of merchants and consumers, and it will be an integral part of the wide company's ecosystem.
eFin will be a secure, non-custodial, unhackable, private, and, most importantly, decentralized exchange. The decentralized bit is particularly relevant because it will be the first decentralized cryptocurrency exchange in history.
It will enable users to tackle real-time, large-scale, crypto to fiat conversions for the whole TokenPay ecosystem. That includes TokenSuisse and Germany's AG Bank. It will support quicker and easy TPAY, LTC, and XVG  conversions to mBTC that you can use on CryptoBet, Esports.io, and TokenGaming.
eFIN @efinexchange, a Decentralized Trading Platform Powered by @TokenPay and developed by @BlocksizeDevs will include $XRP when it launches on December 19th.#XRPthestandard #XRPcommunity @Ripplehttps://t.co/TbANaO8tDS pic.twitter.com/jDdwLcXtFl

— Leonidas (@LeoHadjiloizou) November 26, 2018
So why is it so important to finally have a decentralized exchange? Security. Currently available exchanges are centralized, of course. It means that their security is only as good as their security team, and many of them have already had serious problems with hackers. In that regard, they're no different than any normal website in the world. A decentralized website (for crypto exchange in this case) that works on a good blockchain, can't be hacked.
It's doesn't depend on how good your digital security personnel is, it's that good a blockchain just can't be hacked at all. Yes, we know that Verged was hacked three times already this year, that's why we included the adjective "good".
Bitcoin, XRP, Tron, Litecoin, Ethereum have never been hacked once. An extra advantage regarding security is that being a non-custodial exchange; it won't hold your coins. They will always be with you, so even if it could be hacked (which it won't), hackers would find nothing to steal because there are no tokens there.
And this very advanced and innovative exchange is going to list XRP (alongside Litecoin and Verge) from the very beginning. The choice makes sense because XRP is now the world's second largest by market capitalization and it's outperformed even Bitcoin concerning profitability during the last couple of years.
Many crypto observers now believe that it will become the next big cryptocurrency, with a real chance to outperform Bitcoin in every way in the not-so-far future.
The good news keeps popping up for Ripple's XRP. Expect a bullish run.
For real-time trade alerts and a daily breakdown of the crypto markets, sign up for Elite membership!
Disclaimer: This article should not be taken as, and is not intended to provide, investment advice. Global Coin Report and its affiliates, employees, writers, and subcontractors are cryptocurrency investors and from time to time may or may not have holdings in some of the coins or tokens they cover. Please conduct your own thorough research before investing in any cryptocurrency and read our full disclaimer.
Image Courtesy of Pixabay.
SEC Postpones Bitcoin ETF Decision Once Again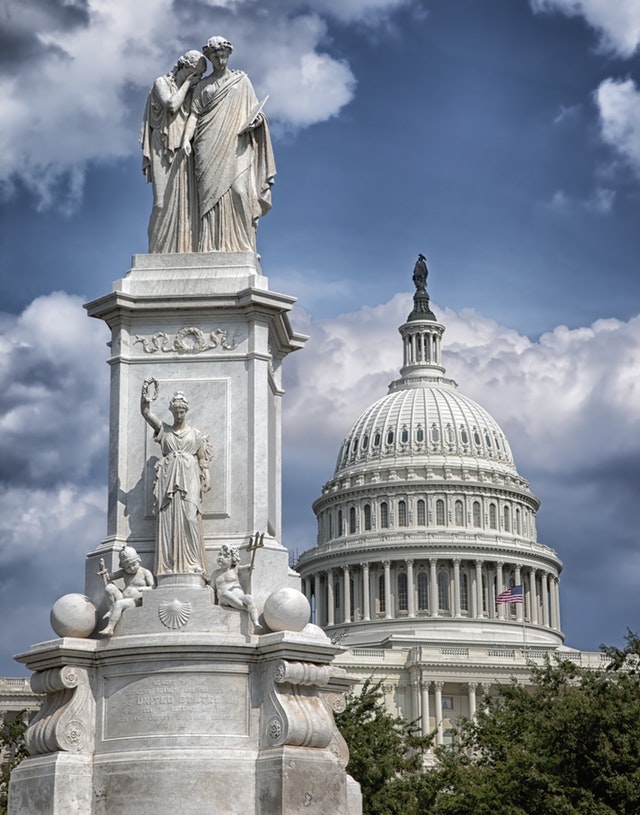 The new announcement by the US SEC (Securities and Exchange Commission) states that the decision regarding the potential approval of several applications for a Bitcoin ETF (exchange-traded funds) is once again postponed. This time, the SEC declared that the decision will be made by February 27th, 2019.
The application requesting that VanExk SolidX BTC fund get s listed on Cboe BZx Exchange that was published on July 2nd needs to be given order by the commission within 180 days. Originally, the deadline for doing so was December 29th. However, the SEC decided to extend the period for another 60 days, effectively moving it to February 27th.
The SEC stated that designating a longer period for making a decision was found appropriate, as more time is needed in order to properly consider the rule change.
Cryptocurrencies need a sufficient monitoring mechanism, claims SEC chairman
Recent reports claim that the SEC received over 1,600 comments after requesting the public opinion regarding the ETF applications issue. In the past, the SEC rejected many such applications, some of which were even submitted by SolidX itself. In addition, they also rejected the applications submitted by Gemini, the exchange owned by Winklevoss twins. Brothers were attempting to gain ETF approval ever since 2013, although to no avail.
Other applications were also submitted by Direxion, ProShares, as well as GraniteShares. The SEC rejected them…
TRON (TRX) Back In The Crypto Top 10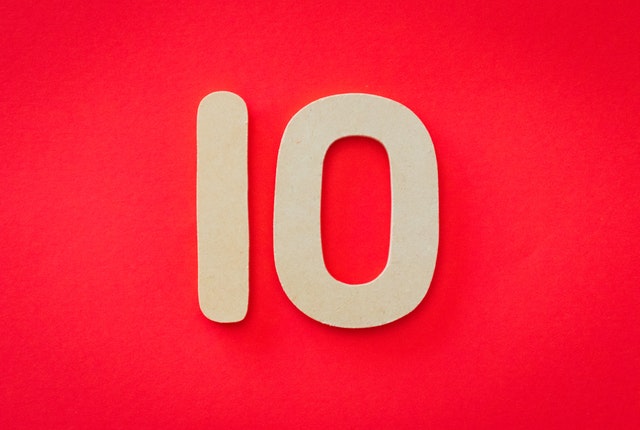 For three weeks now, the crypto market was in a free fall. There was one moment when it seemed like the coins are finally bouncing back, and Bitcoin managed to climb back to $4,200. However, this uptrend was only temporary, and the coins dropped once again as December started.
Not a lot of coins are doing well these days, and almost every single one is trading in the red. Bitcoin is currently priced at $3,864, and the total market cap of the crypto space is barely over $123 billion. As expected by many, the bearish trend is still active, and seemingly at full strength. However, there are a few coins in the vast crypto space that are actually managing to grow in these unfriendly conditions, with the most notable one being TRON.
TRON on the rise
At the time of writing, TRON is also trading in the red. Although, only hours ago, this was not the case. Even now, TRX is losing only around 0.50% of its value, while all other coins around it are dropping by 4-5% on average.
TRON's increase, while it lasted, was not big. However, considering the current state of the market, it was easily enough for the coin to make a big step, and actually improve its position on the list of largest cryptos. After months of waiting at the 11th spot,…
MobileGo (MGO) – An Internet Gaming Pioneer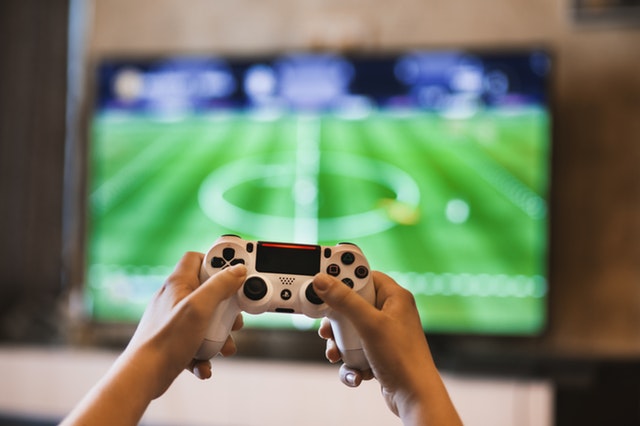 Although I love trading cryptocurrencies as much as anyone, I'm far more interested in analyzing the impact that blockchain technology can have on the business landscape.  After all, blockchain's potential was the main catalyst behind the surge in trading volume last year.  While many industries will be forever changed through blockchain applications, the gaming industry will be the focus of this article.
The first thing my parents would think of upon hearing the word "gaming" is Nintendo.  And while video games do make up a considerable percentage of gaming sales, the industry has grown far beyond that.  Several years ago, ESPN aired an episode of E:60 that went inside the world of professional video game competitions.  One team, Dota2, was on a quest for a piece of an $18.4 million tournament prize pool.  Yes, $18.4 million for people who play games.  Since then, the industry has grown beyond anyone's wildest imagination.  And one company, MobileGo, appears to be taking full advantage of that opportunity.
MobileGo's MGO token is an Ethereum based ERC223 token that was developed to usher in a new era in the world of internet gaming.  The company's main goal is to turn MGO into the world's leading currency for the more than 2.6 billion gamers that currently exist.  It is expected that mass adoption will occur as game developers continue to grow their…