David Schwartz of Ripple fame and XRP's market dynamics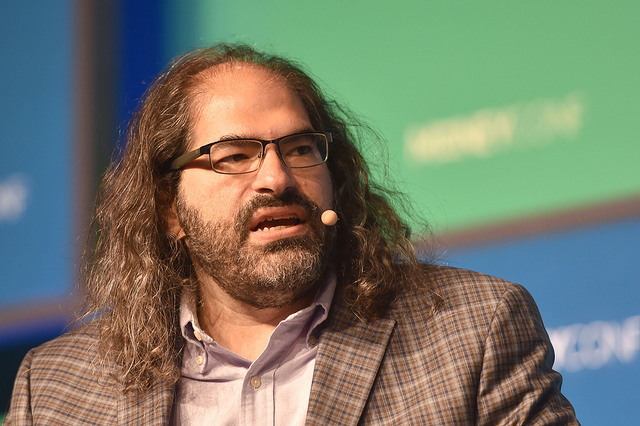 Ripple's XRP has been remarkably resilient during the nightmarish days we've seen in the crypto market over the last couple of weeks. Its losses have been in the single-digit zone, while most others have been in two numbers.
In the current adversity, it's even managed to displace Ethereum and become the world's second largest cryptocurrency by market capitalization. Mind you, that doesn't mean it's not losing value. It is, but it's going down smoothly while many other assets (Bitcoin included) have been in free fall.
The token is trading at $0.354 as we write this, which means it's approaching its first support level ($0.32323). If it reaches it, it could bounce back (doubtful in the current bearish general market) or go down even further to the second support level of $0.26704.
Things being what they are, it seems a good idea to stop for a minute and to review some of the basics.
David Schwartz, #Ripple is not afraid to give examples for #XRP being theoretically as valuable as $1 million per one. From now on we forget the "589ers" and we establish the "1million'ers". #XRPcommunity @LeeR912 @JoelKatz @RippleXrpie @ipinky77 @bgarlinghouse pic.twitter.com/CAsnByuipR

— Futureboi (@Futureboi10) November 24, 2018
Almost exactly one year ago, David Schwartz (Ripple's Chief Technical Officer and former Chief Cryptographer) posted a series of tweets in his official account in which he explained why a higher price for the XRP token is good for everybody (whether you hold XRP or not). It's all about market dynamics.
It all comes down to this: if XRP becomes really expensive, say, a million dollars per token, then a lot of money would flow in the market with the movement of only a few tokens. If you owned a million dollar XRP token and would like to buy a million-dollar house, then you would sell your token, get your million, and the market wouldn't feel a thing because only a token was traded.
The current situation is the opposite. If you wanted to get a million dollars out of your current XRP wallet (we wish you're so lucky), you would need to sell 2.79 million tokens. That may not seem like a lot if you take into account that 1.17 billion XRP have been traded only in the last 24 hours.
But since you are not the only crypto aficionado trying to cash out of XRP, the added pressure of all those who, like you, want to use those million bucks for something else, will move the market a lot while, if the price was much higher, the same amount of money would still move around, and the market wouldn't feel a thing. There's a name for this phenomenon: cheaper payments.
The community reacted favorably to Mr. Schwartz' message. One of his followers replied to the tweet in this terms:
"I believe you hit the nail on the head. This brilliant plan will involve multiple entities working in coordination. I 100% agree this will happen. But regulatory clarity via a global framework, possible we see this at the upcoming G20 meeting. Once established, plan will commence!"
An overly optimistic XRP enthusiast wrote,
"I'm ready guys! I'm in front of the factory @Lamborghini waiting for 1 Mil. #XRP just give me a sign!"
And why should you care about this? Especially if you're not a Ripple fan? This should assure you that the crypto market will recover and prices will go up again. Why? Because it's in every coin's, every investor's and every trader's best interest. So don't despair. Just be patient, disciplined, keep watching the market and keep reading our articles.
For real-time trade alerts and a daily breakdown of the crypto markets, sign up for Elite membership!
Disclaimer: This article should not be taken as, and is not intended to provide, investment advice. Global Coin Report and its affiliates, employees, writers, and subcontractors are cryptocurrency investors and from time to time may or may not have holdings in some of the coins or tokens they cover. Please conduct your own thorough research before investing in any cryptocurrency and read our full disclaimer.
Image Courtesy of Flickr.
The Three Biggest Problems with Crypto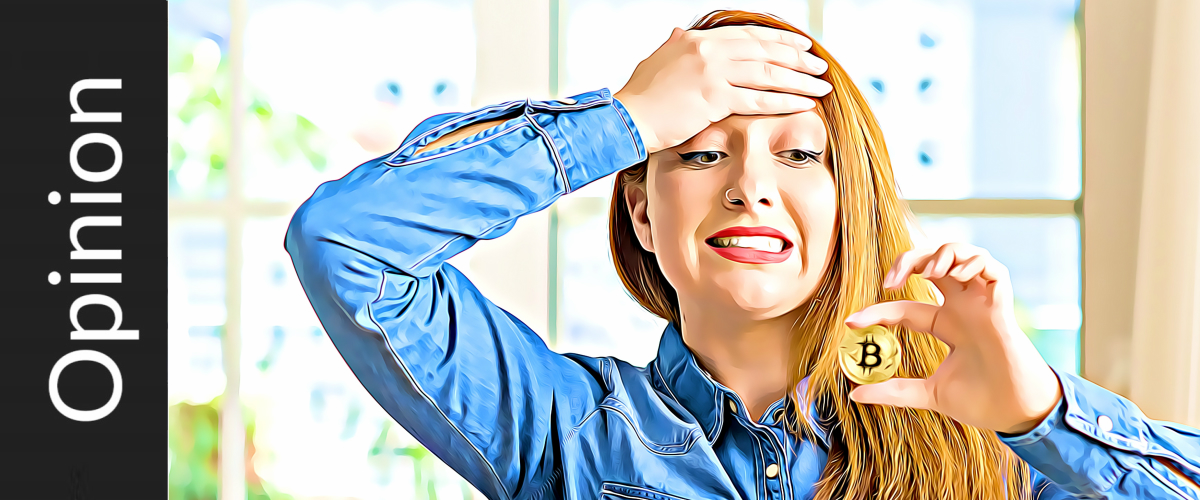 In this bear market, everybody's asking the same questions. Why is Bitcoin falling? When will the market turn around? Is this the end of the crypto boom?
However, before we can answer questions like these, we need to step back and do an honest appraisal of where our industry stands and what is really holding it back. Despite its growing popularity, cryptocurrency still struggles to gain mainstream appeal. While crypto has managed to distance itself from the early days, when it was used to buy illegal goods online, the currency still conjures up negative feelings for a lot of people unfamiliar with the technology — and all too often, for good reasons.
Cryptocurrency is still relatively new, which means that many casual users are still exploring different ways to use crypto in their day-to-day lives. Unfortunately, this lack of knowledge leaves a lot of users vulnerable to scammers seeking to take advantage of their ignorance and inexperience.
We've contacted various types of people within the crypto community, surveying newbies, traders, investors, and professionals, asking what the biggest problems in crypto are. We found there to be three major problems holding the industry back:
Scammers
Failed projects
Immature technology
…
A lot of people are wondering if the whole crypto phenomenon is nothing else but a bubble. We'd say it would be a fair question except that these people asking it have been skeptics from the very beginning, so they're not really assessing the market on its own right and performance but just singing the same old song.
We believe that the current market conditions do not justify the notion of crypto as a bubble and we'll explain to you why.
First, we start by reviewing a bit of market dynamics. Every market, every asset, every currency develops in cycles that repeat over time. Each cycle is comprised of four different stages called "phases":
Stealth
Awareness
Mania
Blowoff
It all starts at Stealth. A new stock, asset, or cryptocurrency hits the market. Nobody knows anything about it so nobody pays any attention to it or tries to buy it. The price is slow and it stays very much the same until the market becomes aware it's there. Hence the name for the following phase.
As the market realizes this new thing exists it starts to pay attention to it and to buy it, so it takes off, the price rises steadily until it faces its first sell-off. The price drops a little. Then something else happens. The media pays, at last, attention to this hypothetical…
Basic Attention Token (BAT) and Digibyte: Perspective in a mad market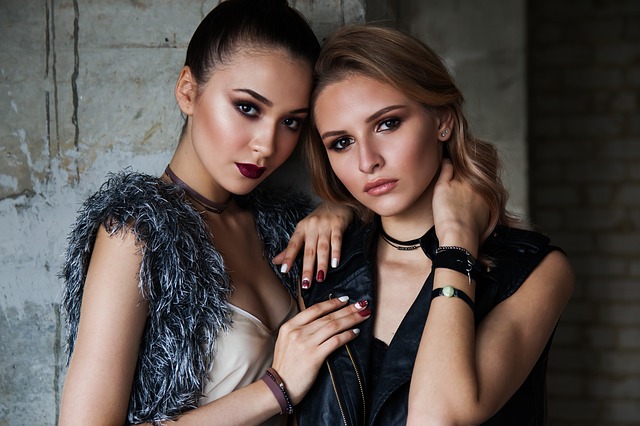 It takes a lot of confidence (and self-assurance) to keep holding your cryptocurrencies when most of them have lost more than 90% in value for eleven months straight. Holding is a doubtful option for many investors in the current market. Yes, it's bounced back a bit nicely today but things have been 'bloody' till yesterday.
And of course, we can't label only one day's greenery as a trend. Newcomers are not exactly excited to put their money into the current crypto market. Not all fears are strictly irrational.
The current debacle is serious enough for many cryptocurrencies to fail and never bounce back. The main reason behind those failures will be a lack of competitive advantage through use cases and applications for their blockchains. But some projects will eventually thrive because they have what it takes.
The investors that can identify those projects could hit a mine gold in the not-so-far future. We'll talk about two candidates for that in this article: Digibyte (DGB) and the Basic Attention Token (BAT). Let's see these couple assets in some detail.
Basic Attention Token (BAT)
The brave browser's main focus is advertising. Since publicity is unavoidable for any web surfer in the world, why not make it more efficient and convenient for both the advertiser and the user?
That's the point in brave. With this browser's approach to ads, advertisers…