David Schwartz of Ripple fame and XRP's market dynamics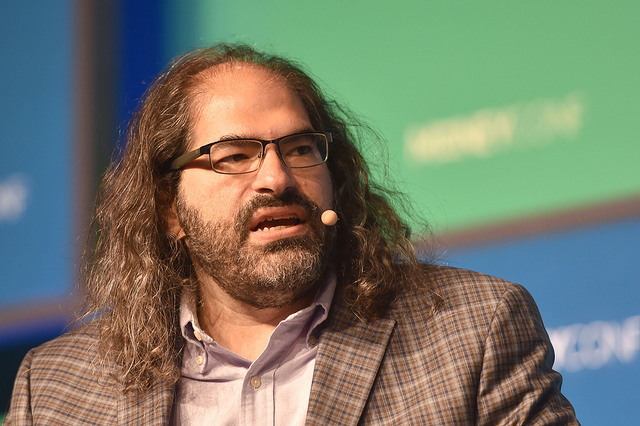 Ripple's XRP has been remarkably resilient during the nightmarish days we've seen in the crypto market over the last couple of weeks. Its losses have been in the single-digit zone, while most others have been in two numbers.
In the current adversity, it's even managed to displace Ethereum and become the world's second largest cryptocurrency by market capitalization. Mind you, that doesn't mean it's not losing value. It is, but it's going down smoothly while many other assets (Bitcoin included) have been in free fall.
The token is trading at $0.354 as we write this, which means it's approaching its first support level ($0.32323). If it reaches it, it could bounce back (doubtful in the current bearish general market) or go down even further to the second support level of $0.26704.
Things being what they are, it seems a good idea to stop for a minute and to review some of the basics.
David Schwartz, #Ripple is not afraid to give examples for #XRP being theoretically as valuable as $1 million per one. From now on we forget the "589ers" and we establish the "1million'ers". #XRPcommunity @LeeR912 @JoelKatz @RippleXrpie @ipinky77 @bgarlinghouse pic.twitter.com/CAsnByuipR

— Futureboi (@Futureboi10) November 24, 2018
Almost exactly one year ago, David Schwartz (Ripple's Chief Technical Officer and former Chief Cryptographer) posted a series of tweets in his official account in which he explained why a higher price for the XRP token is good for everybody (whether you hold XRP or not). It's all about market dynamics.
It all comes down to this: if XRP becomes really expensive, say, a million dollars per token, then a lot of money would flow in the market with the movement of only a few tokens. If you owned a million dollar XRP token and would like to buy a million-dollar house, then you would sell your token, get your million, and the market wouldn't feel a thing because only a token was traded.
The current situation is the opposite. If you wanted to get a million dollars out of your current XRP wallet (we wish you're so lucky), you would need to sell 2.79 million tokens. That may not seem like a lot if you take into account that 1.17 billion XRP have been traded only in the last 24 hours.
But since you are not the only crypto aficionado trying to cash out of XRP, the added pressure of all those who, like you, want to use those million bucks for something else, will move the market a lot while, if the price was much higher, the same amount of money would still move around, and the market wouldn't feel a thing. There's a name for this phenomenon: cheaper payments.
The community reacted favorably to Mr. Schwartz' message. One of his followers replied to the tweet in this terms:
"I believe you hit the nail on the head. This brilliant plan will involve multiple entities working in coordination. I 100% agree this will happen. But regulatory clarity via a global framework, possible we see this at the upcoming G20 meeting. Once established, plan will commence!"
An overly optimistic XRP enthusiast wrote,
"I'm ready guys! I'm in front of the factory @Lamborghini waiting for 1 Mil. #XRP just give me a sign!"
And why should you care about this? Especially if you're not a Ripple fan? This should assure you that the crypto market will recover and prices will go up again. Why? Because it's in every coin's, every investor's and every trader's best interest. So don't despair. Just be patient, disciplined, keep watching the market and keep reading our articles.
For real-time trade alerts and a daily breakdown of the crypto markets, sign up for Elite membership!
Disclaimer: This article should not be taken as, and is not intended to provide, investment advice. Global Coin Report and its affiliates, employees, writers, and subcontractors are cryptocurrency investors and from time to time may or may not have holdings in some of the coins or tokens they cover. Please conduct your own thorough research before investing in any cryptocurrency and read our full disclaimer.
Image Courtesy of Flickr.
Smart MFG Tech Announces its First Liquidity Mining Rewards Program on LINKSWAP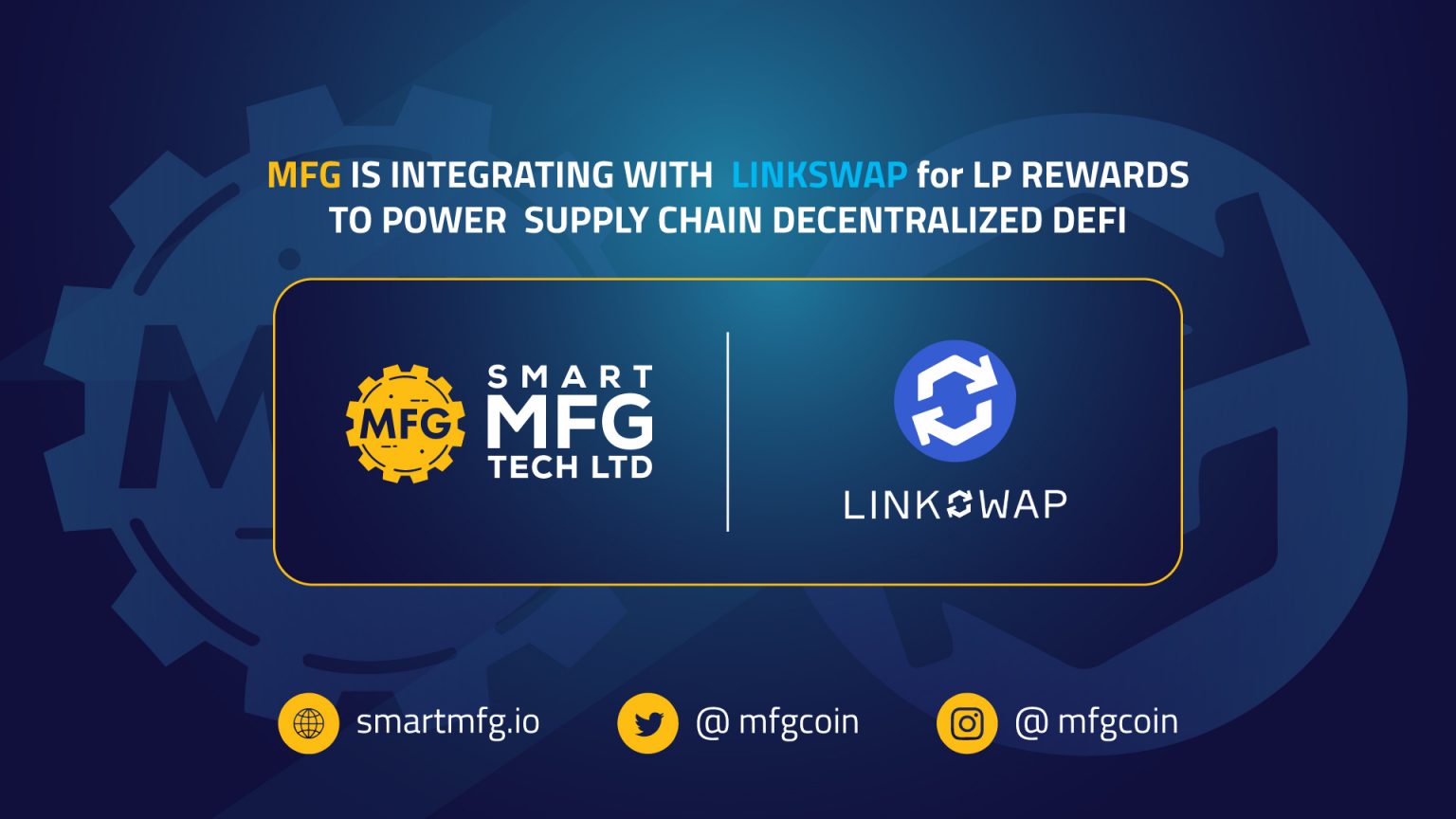 Manufacturing Industry 4.0 company Smart MFG Tech has announced that it is launching its MFG Liquidity Mining Rewards on LINKSWAP today.  LINKSWAP is a decentralized, community-governed Decentralized Exchange (DEX) and an AMM platform, which was created by YF Link (YFL). The team at YF Link says it aims to address "the pain points of second-generation AMMs" by offering such features as Reduced Impermanent Loss, RugLock, SlipLock that are not offered by other platforms.
Smart MFG Tech has said that the first integration of the MFG liquidity mining rewards will use the LINKSWAP LP (Liquidity Provider) Rewards service. It will allow LPs to deposit their LP token(s) (UNI-V2) to the participating rewards pool (ETH|MFG) and earn MFG rewards seamlessly.  Smart MFG said it will continue to work with the YF Link team to provide support for other pairs and expand services.
LINKSWAP's Rewards is a liquidity mining service that enables LPs to earn rewards for providing liquidity in a participating pool. YF Link has implemented a custom frontend solution for Smart MFG LP rewards pool on LINKSWAP.  This will allow LPs to add liquidity to Smart MFG's existing ETH|MFG pool on UniSwap v2 and deposit their LP token(s) (UNI-V2) to their LINKSWAP rewards pool (ETH|MFG).
Smart MFG explained how the rewards can be earned:
"LPs get a share of the transaction fees on Uniswap v2. This is calculated by how much liquidity is provided relative to the percentage…
Building Your Nest Egg Brick By Brick: Are Micro-Investments Here to Stay?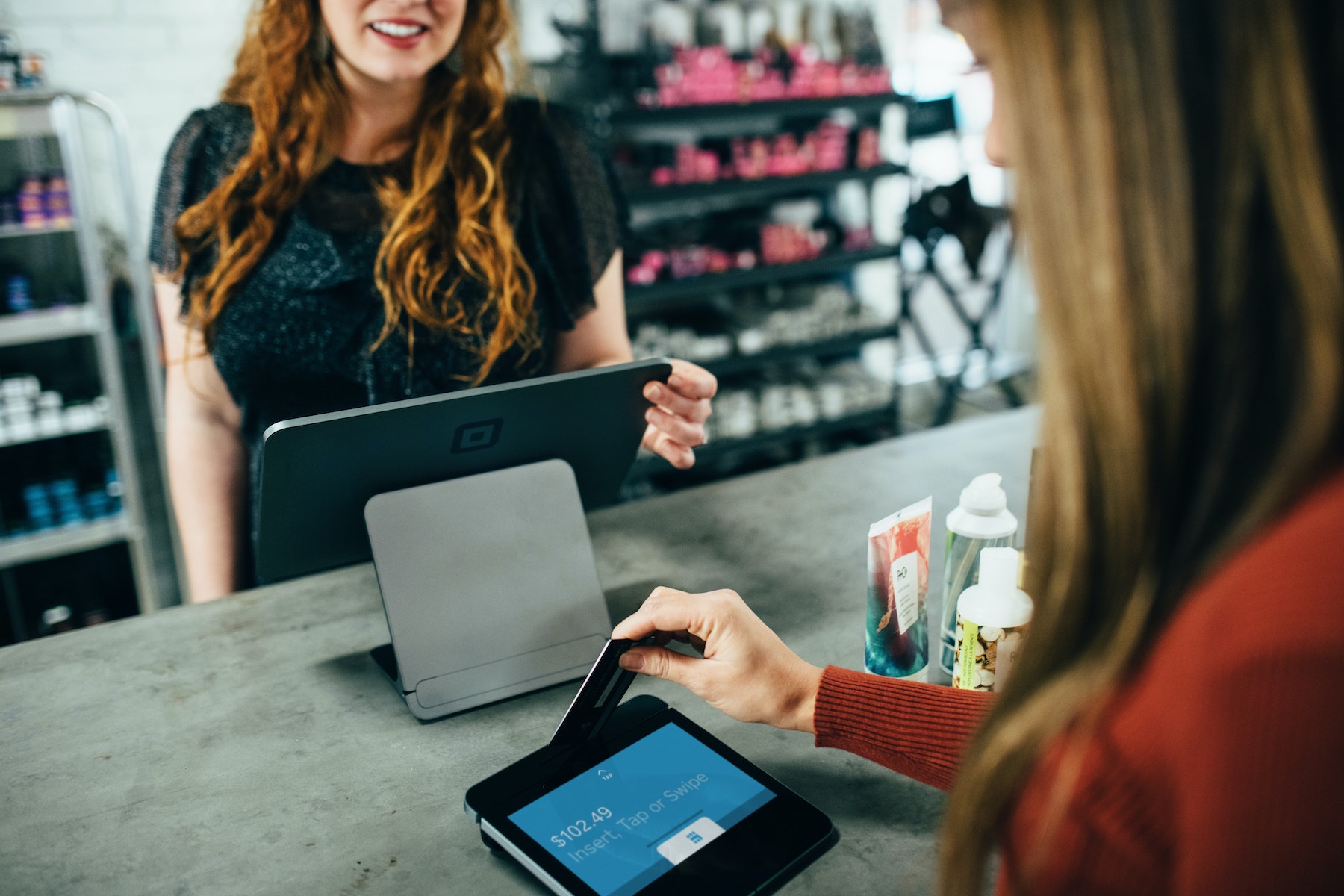 No matter what our goals are, sometimes just getting started can be the most difficult part of building our savings up. When it comes to investing, many of us are wary of parting with our money to generate more financial security in the future. But what if you can build significant savings without even noticing?
That's the aim of the micro-investing apps that have come to dominate online stores across Android and iOS. Today, more fintech startups are working on delivering refined solutions that encourage minuscule investments at a more frequent rate. 
Micro-Investing apps will look to make saving more accessible to young people – many of whom in the UK have little-to-no money tucked away for a rainy day. 
However, the prevalence of money-saving technology and the disruptive chaos of the COVID-19 pandemic appears to have prompted a widespread increase in households saving more of their disposable income:
With micro-investing platforms playing a role in bringing UK household savings back up to five-year highs, is it fair to say that little-by-little investing is here to stay? Let's take a look at how micro-investment platforms could revolutionise how we manage our finances:
What is Micro-Investing
Micro-investing, or sparse change investing, is a relatively new development in fintech. It effectively enables users to put away small amounts of money towards their long, or short, term goals. The idea…
Decentralized Insurance Platform Bridge Mutual to Launch BMI Token on Polkastarter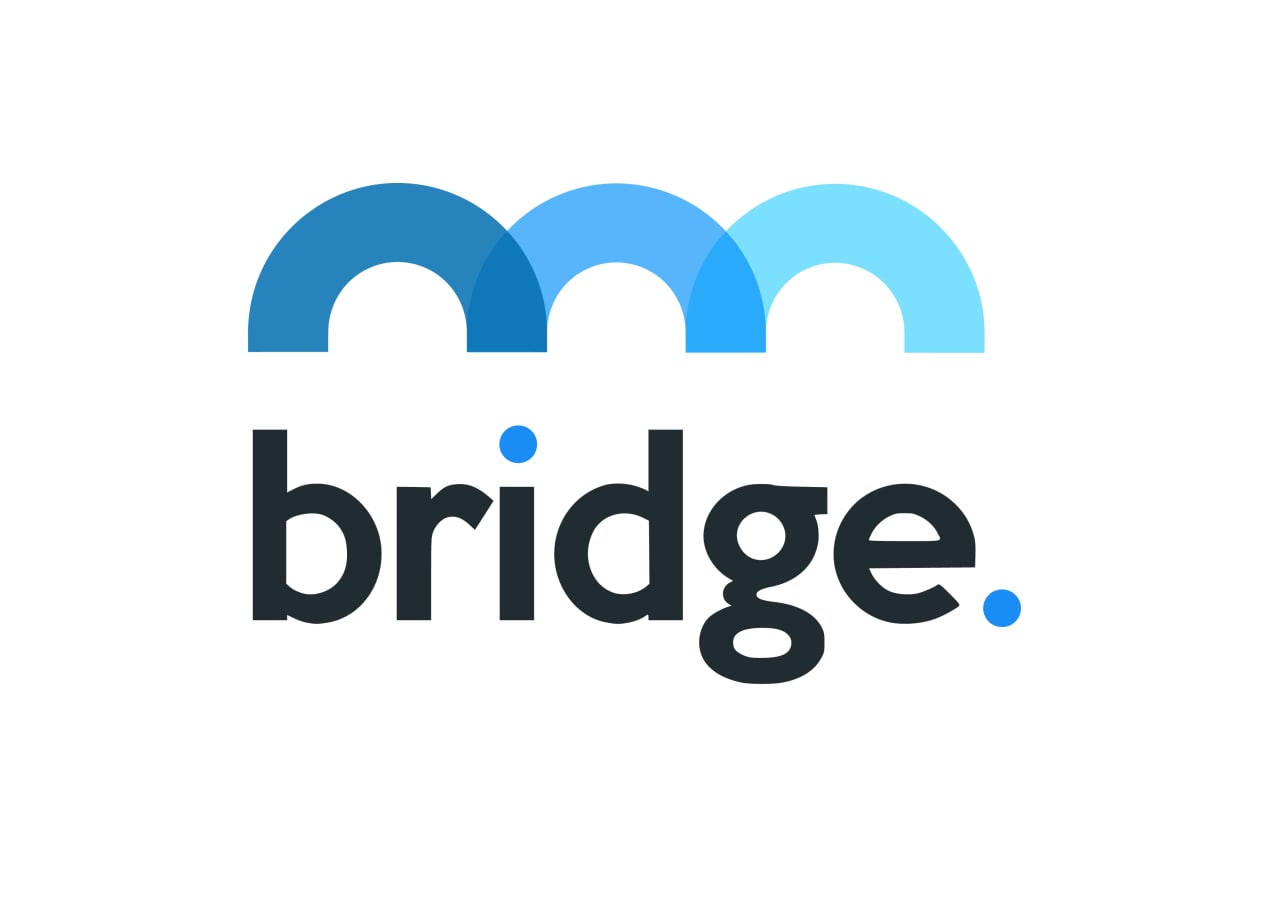 Bridge Mutual, a decentralized platform that allows users to insure stablecoins, has announced that its native BMI token will be launched on Polkastarter tomorrow, January 30.  The Polkadot's decentralized exchange will host an Initial DEX Offering (IDO) for Bridge Mutual.  
"Even the most sophisticated digital asset investors are at risk of losing their funds through various malicious and negligent activities in the blockchain ecosystem. With Bridge Mutual, we believe it doesn't have to be this way. Using Bridge, people can control the risk exposure of their digital asset investments, just as they do with real-world assets. The Bridge Mutual platform allows people to offer and purchase coverage in a decentralized p2p way. We're excited kickstart the launch of the BMI ecosystem with a launch on Polkastarter and creating a better way of protecting digital assets for users all over the globe," Bridge Mutual CEO Mike Miglio said in a statement. 
Bridge Mutual allows users to buy and sell insurance for smart contracts, stablecoins and crypto exchanges, peer-to-peer. Users can purchase insurance via the Bridge Mutual app and then file a claim if their digital assets are lost after a hack. "When users lock stablecoins in Bridge Mutual's coverage pools, those funds are reinvested into popular (and safe) yield generating platforms that return yields to coverage providers. When a claim is approved, stablecoins from the coverage pool goes…