$1 Billion Bitcoin Wallet on the Move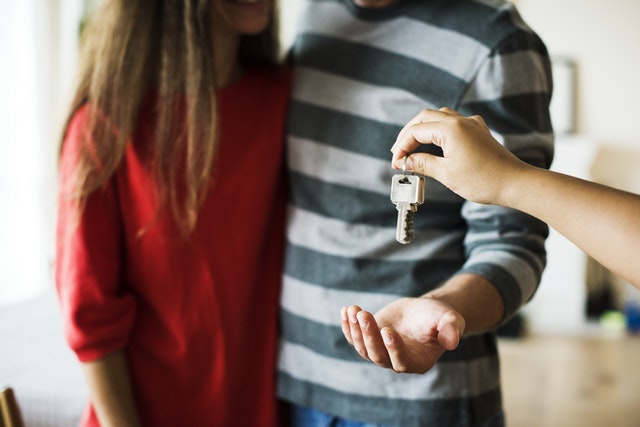 Bitcoin (BTC) enthusiasts from around the world are watching in shock as the old Bitcoin wallet sees new activity after years of being dormant. The wallet, which is in possession of over $1 billion in BTC, is now sending coins to at least two exchanges.
Dormant Bitcoin wallet awakens
All around the world, coin-holders, investors, and even regular crypto enthusiasts are speculating regarding the new activity in an old Bitcoin wallet.
The Bitcoin wallet, which was dormant for more than 4 years, is waking up, and threatening to disrupt the market's fragile balance. Many are already in a state of panic since the movement might mean that a giant dump is about to happen.
The address was supposedly founded back in 2011, on July 2nd. Since then, it did not move its coins until March 2014. Back then, there was a certain activity, as the owners of the wallet stated splitting their BTC supplies into smaller chunks. Recently, however, around 15,593 BTC was sent to Bitfinex and Binance, while 210 BTC ended up on Bitmex.
Who is behind it?
One of the biggest mysteries regarding the address may very well be its owner. One Reddit user going by sick_silk has been speculating a lot regarding who might be behind the address.
According to him, this may be the Dread Pirate Roberts of Silk Road fame. However, it is just as likely that the owner may be connected to Mt. Gox or the hackers that hit the exchange. One theory even suggests that this might be Satoshi Nakamoto.
What IS known is that at least one, relatively small, transaction from this address was connected to a Bitcoin drug bazaar called Silkroad. Because of this, many agree with sick_silk, believing that Dread Pirate Roberts is behind it.
Additionally, since the address first appeared around MT Gox's hack, many also claim that the address might belong to Gox. Even its former owner, Jed McCaleb, is one of the "suspects". However, both entities deny having anything to do with it.
Finally, the theory that Nakamoto is behind it lies in the fact that the address started in 1933. This was the year when the US President Franklin Roosevelt decided to give out the order to confiscate gold.
Nakamoto even announced his birthday as April 5th, 1975, which is when this order was withdrawn. This is why Nakamoto is believed to be behind the recent activities. Although, as many have pointed out, the fact that the address begins with 1933 might merely be a coincidence.
Obviously, any of these theories might be true, but just as easily — they might all be false. Simply put, nobody knows. The only thing that is known is that the address moved its funds in March 2014, just when MT Gox declared bankruptcy. Since then, the coins were broken into smaller and smaller chunks, and some of them started reaching different exchanges recently.
According to one unverified analysis, around 11,114 BTC already reached Bitfinex, with 4,421 being sent to Binance. Additionally, Bitmex received a smaller shipment of 210 BTC.
Because of this, many are panicking and fearing that the BTC price will go down just as stability has finally been restored. The new move will definitely raise some amount of chaos, and it will be interesting to see how will everything resolve.
For the latest cryptocurrency news, join our Telegram!
Disclaimer: This article should not be taken as, and is not intended to provide, investment advice. Global Coin Report and/or its affiliates, employees, writers, and subcontractors are cryptocurrency investors and from time to time may or may not have holdings in some of the coins or tokens they cover. Please conduct your own thorough research before investing in any cryptocurrency and read our full disclaimer.
Image courtesy of Pexels
4 Reasons Why the New Bitcoin Rally Is Unlikely to Stop Now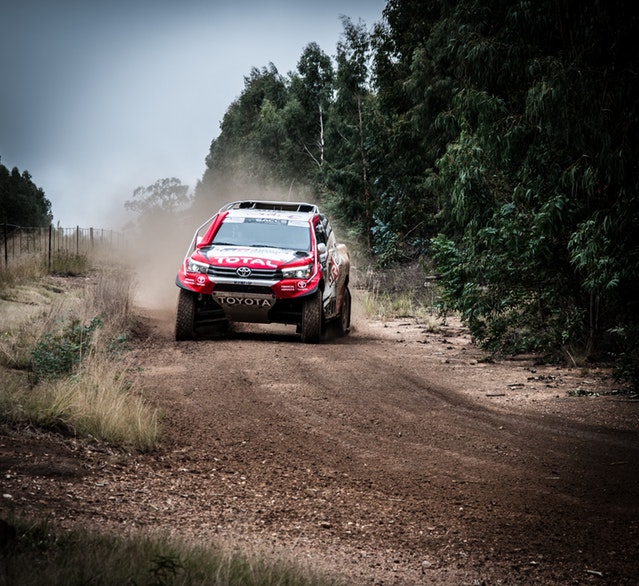 After more than a year of declining prices, the crypto market is finally seeing a period of serious recovery — one that has already brought digital currencies to heights not seen in over half a year now.
Only days ago, Bitcoin surged past several major resistance levels and managed to exceed its yearly high of over $8,000. Already, many skeptics are predicting the soon end of the bull run, and the possibility of yet another sharp decline. However, there are signs that suggest otherwise — that this bull run is only getting started, and that it will not end anytime soon.
There are four reasons why this is the case, and they are as follows:
1) Bakkt
There is the long-awaited Bitcoin futures exchange, Bakkt, which recently announced that the July test date for Bitcoin futures is soon to be set. Bakkt's launch was delayed multiple times already, so the announcement came as quite a surprise. However, it appears that it will happen quite soon, after all.
As soon as its arrival becomes a certainty, Bitcoin will likely skyrocket even further, just like gold did when gold ETF appeared in 2013.
2) Bitcoin completely ignored the hacking of Binance
Binance has been the largest crypto exchange by trading volume for a while now, and as such, many expected that, if anything were to happen to it, Bitcoin…
The New Rally Has Arrived: Crypto Market Cap Goes up by $24 Billion Within a Day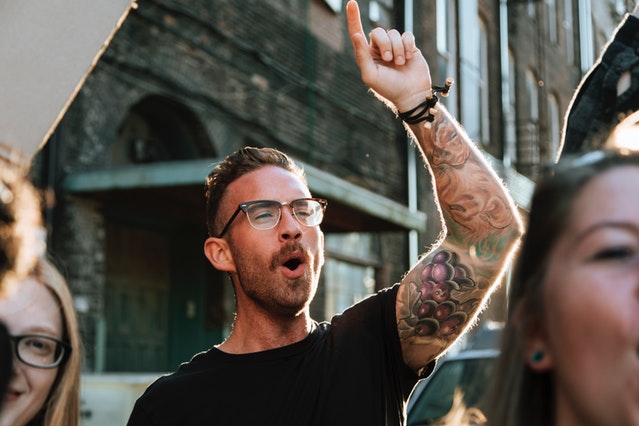 The crypto market's recovery progresses further, and at a rapid pace, at that. Bitcoin has just surpassed the $8,000 mark, which is the first time its price has been that high since July of last year. In addition, the entire crypto market is making billions within hours.
Bitcoin (BTC) sees another serious surge
In the past 24 hours, the total crypto market cap has gone up by around $24 billion. Meanwhile, BTC price has grown by $1,000 within the same period, as the largest coin traded barely above $7,000 on early Monday. At the time of writing, the coin's price sits at $8.014.31, with a 14% growth in the last 24 hours. Meanwhile, the BTC market cap has gone up to $141.85 billion, and even the coin's trading volume surged to over $31 billion.
While many are wondering whether this is a return to the massive heights seen back in 2017 or only a temporary surge which will soon see a correction — no signs of an upcoming decline have been noticed as of yet. In fact, new heights were made and then exceeded multiple times in the past week, with a massive 33% gain during that time. And, with Bitcoin's dominance at 60%, many are expecting that massive altcoin surges are to be expected as well.
The growth of altcoins can already be seen, as Bitcoin…
The Crypto Market Reaction to Bitcoin (BTC) Recent Surge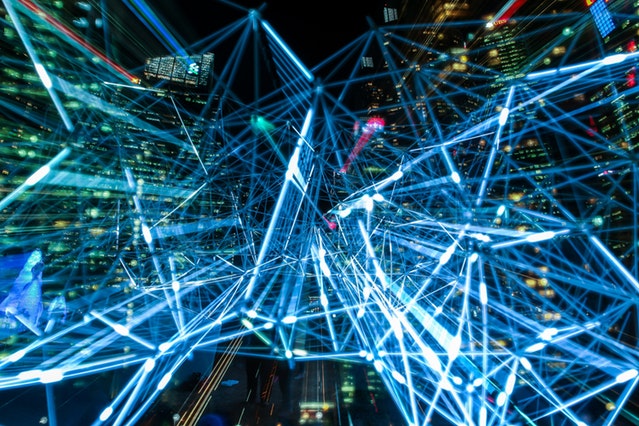 Bitcoin (BTC) is finally back on track, with the world's largest cryptocurrency recently reaching heights that were not seen in over half a year. The coin's last big milestone was $7,100, and while it has gone beyond it, at the time of writing, a slight correction has started taking place.
However, while all of the attention is on BTC, it is also interesting to see how the altcoins are reacting to the new development. The market, as a whole, is looking a lot better these days, and it continues to improve constantly.
Bitcoin dominates the market
Bitcoin is currently once again dominating the market, with the belief that it needs to reach 60% in order to bleed out the overvalued altcoin markets. These days, its dominance is between 58% and 62%, depending on where you get your data from. This provides excellent conditions to try and predict what might happen to the rest of the market, as a similar situation already took place in the past.
Back before the new surges of 2019, and even before the bear market of 2018, and even further back, before  BTC reached its peak — Bitcoin saw similar levels of dominance on December 4th, 2017. Back then, the list of the top 10 largest cryptos by market cap had barely any similarities with the list as it is these days.
However,…