Tron network gets a boost as crypto exchange ChangeHero lists TRX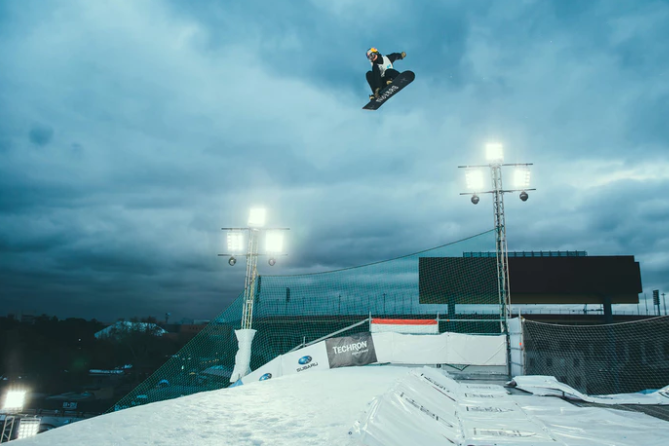 ChangeHero is a crypto exchange that permits digital asset swap instantly. This exchange medium supports cryptocurrency to cryptocurrency trades on its platform. Just about 15 hours from now, the founder of Tron, Justin Sun, announced a good news to the Tron community through his official Twitter page that ChangeHero has listed Tron on its platform.
The tweet reads:
"TRX is available now for USD at ChangeHero Instant Exchange, TRONICS can use the direct through ChangeHero."
ChangeHero is one of the biggest and fastest growing crypto-exchanges in the world. The exchange supports more than a hundred crypto-coins, tokens, and assets. The platform also supports about nine languages and delivers smooth and speedy transactions with a great experience.
TRX listing on ChangeHero is a big boost for Tron's network. The platform has now made TRX and USD trading available for all its customers.
Also, customers now have the opportunity to exchange TRX from ChangHero by making use of USD. ChangeHero offers a stable and secured TRX transfer on its platform, and it is one of few exchanges that have 5-star support on offer and best rates.
At the moment, TRX is matched against USD only on ChangeHero, and more trading pairs are expected to get added soon.
Undoubtedly, ever since the inception of Tron, it has attracted lots of exchanges. During the Tron migration on the 21st of Jun, 2018, big crypto-exchange such Binance, Bitfinex, and Bittrex announced their support for Tron network during the launch of its MainNet. Tron's listing on major crypto exchanges keeps increasing as every day passes and this is due to its liquidity and futuristic long-term projects.
ChangeHero is not the only recent cryptocurrency exchange that has decided to add Tron to its platform, Abra, the only cryptocurrency wallet with a built-in exchange that supports about 28 cryptocurrencies, such as Bitcoin, Litecoin, Ether, XRP, DigiByte, etc., decided to feature Tron and Cardano on its platform just yesterday.
Justin Sun twitted about Tron's listing on Abra on his official Twitter page today:
#TRX is available on @AbraGlobal, Abra operates an easy to use app – with 28 cryptocurrencies and 50 fiat currencies available. Users can buy, sell, store, and invest in cryptocurrencies, plus manage all crypto investments, in one single place. #TRON $TRX pic.twitter.com/4NHaq6JRN5

— Justin Sun (@justinsuntron) September 6, 2018
On the other hand, Abra stated on its official website after adding TRX, Cardano, and Basic Attention Token (BAT):
"We are really excited to have these coins listed on Abra, and we are working to bring more investment options to Abra users. Before being listed on Abra, each coin goes through a rigorous vetting process that includes assessing the coin's liquidity, contract market making, and other factors.  Once those criteria are met, new coins are added to Abra's synthetic currency system, which means that all assets listed on Abra are leveraging the crypto-backed stable-coin model."
Nonetheless, Abra has also announced on its official Twitter page that it is also making out plans to launch its very own in-app European bank purchases of Bitcoin and other cryptocurrencies – with Tron (TRX) included.
As things look, more crypto exchanges might list Tron on their platform soon making us expect a positive change in its price than what it is now. At the time of writing, TRX is priced at $0.0209 and is in the red (alongside the rest of the market except Ripple's XRP) and down by 4.66% in the last 24 hours time.
For the latest cryptocurrency news, join our Telegram!
Disclaimer: This article should not be taken as, and is not intended to provide, investment advice. Global Coin Report and/or its affiliates, employees, writers, and subcontractors are cryptocurrency investors and from time to time may or may not have holdings in some of the coins or tokens they cover. Please conduct your thorough research before investing in any cryptocurrency and read our full disclaimer.
Photo by Austin Neill on Unsplash
5 Reasons Why BAT is A Good Investment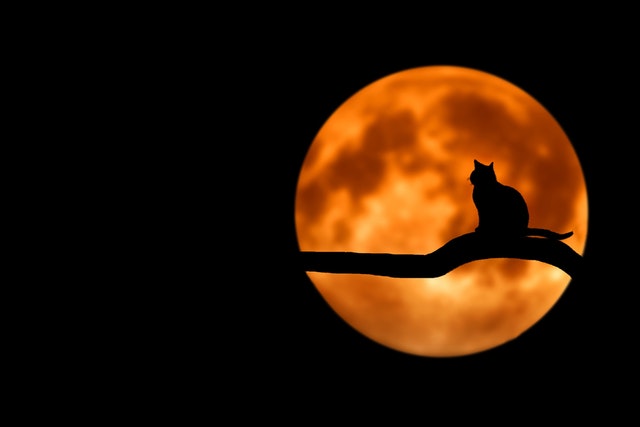 In their search for the next great investment opportunity, people often tend to run into Basic Attention Token (BAT). A lot of investors have developed a significant interest in the coin, and are wondering if things are truly as good as they seem.
With so many scams and fake coins out there, as well as bad investments that seem good at first, it is a good idea to be skeptical. However, in the case of BAT, many agree that the coin is an excellent investment that should not be missed or overlooked. So, today, we will discuss why this is, and why you should add BAT to your investment portfolio.
1. The project's goal
BAT has a goal to solve a problem that all of us are already very familiar with, and that is the issue of online ads. For a lot of people, ads are annoying, often irrelevant, and they tend to pop up in all the wrong moments. No to mention that they are intrusive, advertisers steal or buy your private data in order to process it and target you with more appropriate ads, and more.
Most people choose to deal with this by installing ad block extensions. However, what if there is a better way to go around it?
This is where BAT comes in. The project uses its technology to solve this problem by blocking ads unless users decide to interact with them by…
How and when Electroneum (ETN) mass adoption will catch fire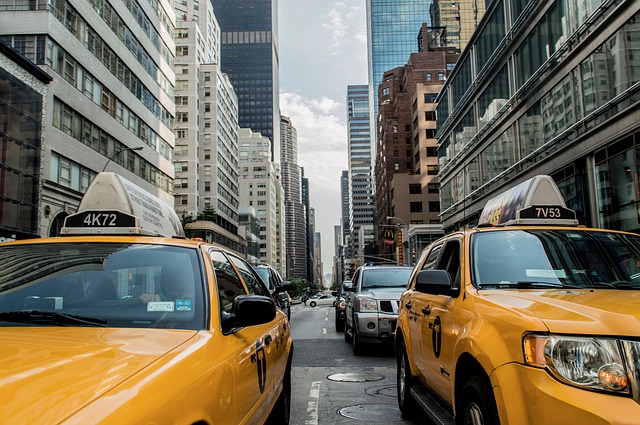 Before we talk about how Electroneum is thriving towards mass adoption, let's take on some basics. What is the meaning of "mass adoption" and what cryptocurrencies could really achieve it? The answer to these two questions will ultimately determine the destiny of the cryptoverse.
Sooner or later some tokens will become useful (and used by) a lot of people in the real world. That will create demand for those tokens and that demand will bring its value up. It will be the point at which the crypto market becomes mature, one that answers to real economic forces (such as supply and demand) instead of being a toy for speculators as it still is today.
So let's start at the beginning. Mass adoption means that, given any kind of technology, product or commodity, at least seven out of ten people know what it and what they can do with it. This definition doesn't take into account if they actually use it, only if they know about it. Think about Facebook, for instance. Not everybody you know has an active account there.
But chances are almost everybody you know understands what it is and that they could start using it anytime they wanted (if they're not using it already) at a rate higher than 70%. Maybe a more explicit example is coffee. The percentage of coffee drinkers in the US is about 83% which is enough to ensure it's mass-adopted. And everybody…
Stellar Lumens and XLM: All you need to know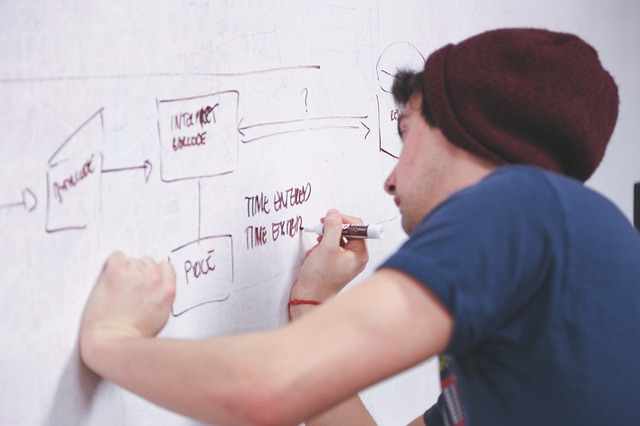 Stellar Lumens is a blockchain project that includes the XLM token. It's meant to connect banks, payments, and people. How? By making money transfers around the world quicker, safer, more efficient, available to people that are usually outside the banking system at a cost so low that it's almost free.
Millions of people are using Stellar already. It's considered to be the closest project to Ripple (hence, its main competitor). But Stellar has found more use cases than Ripple so far and a strategic alliance with IBM. Those two things will end up determining Stellar's success in the long run.
Stellar's leadership, staff, and the team have raised a few doubts in the past. This project was founded by Jed McCaleb who also founded Ripple and eDonkey. The network's governance and centralization could improve regarding transparency as well.
That being said, Stellar's adoption and development have grown exponentially in a short time. It's become one of the leaders regarding blockchain structure. And it's been in the crypto verse's spotlight for several reasons.
With all those successes, Stellar Lumens could do a better job when it comes to decentralized apps. In third-generation blockchain projects, smart contracts and dApps are crucial. This could allow competitors like Tron, Ripple or EOS to gain advantages over Stellar.
But Stellar's versatility is such that it might disrupt many different markets. As a payment tool, it can affect the virtual (and the real-world)…