How 3D-Token Could Revolutionize the Manufacturing Space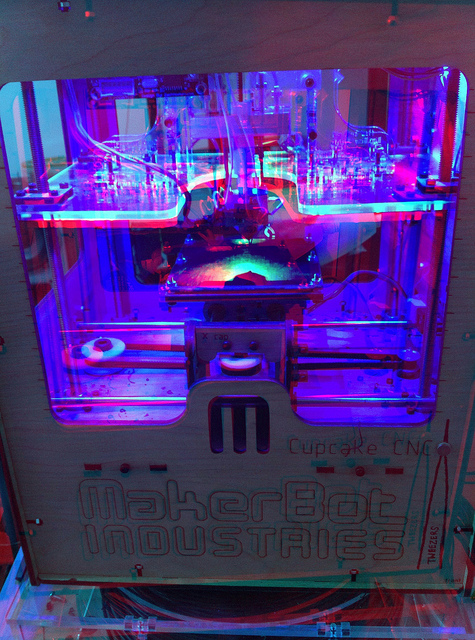 One of the key arguments used in opposition to cryptocurrency is the lack of real-world value. The makers of the upcoming 3D-Token have completely sidestepped that argument, augmenting their existing business structure with a cryptocurrency that effectively fuels their 3D printing network. Politronica is an offshoot of the well regarded Italian Institute of Technology in Turin, Italy. Throughout the past decade, the Institute has received multiple grants from the Italian government to fund experimentation in the field of 3D printing – something that the Institute has since excelled at.
Over the course of the past year, they have started prototyping their "Just In Time" factory model. This proof of concept model contained one hundred 3D printing units and had 50 members within the network to stress test the system. The prototype was a complete success, and Politronica is ready to start deploying their "Network Robots' Workforce' at production scale. They are expecting to increase the number of printers by a factor of 30, and increase the network member size accordingly. To do this, they will use the 3D-Token blockchain as a facilitator. They are hoping to see over 20 million hours of effective production per year, once the workforce is fully up and running.
The 4pointzero.net Factory
Politronica envisions a centralized factory space where customers can pay for production time through their Network Robots' Workforce. They've titled this factory 4pointzero.net, and it will exist as a means to easily lease 3D printers. The leases are by necessity short term and would be used to produce a limited run of products. This, in turn, allows the customer to produce items on an as-needed basis, avoiding inventory costs while still providing products to the end consumer promptly. While they have proven that the technology is functional, they have yet to fully integrate the blockchain network into the system. That's the next hurdle they have to cross, but their academic pedigree suggests they will succeed.
3D Printing is an explosive emerging technology and has finally reached a level of public acceptance and mass adoption. The cheapest 3D printers are now becoming comparable in price point to higher-end traditional printers. Industries are looking at the myriad ways they can incorporate 3D Printers into their production processes, with some specialty manufacturers converting entirely to a printer based business model. Even assuming that demand remains where it is today, rather than rises as predicted, leased 3D printing time would come at a stiff premium.
Integration of the 3D-Token
To help combat this inevitable traffic jam of consumers looking for 3D printing solutions, Politronica has developed the 3D-Token, or 3DT, cryptocurrency for use within their factory. The ERC20 smart contract capable token exists as a digital stake in production time at the 4pointzero.net Factory. Holders can spend the token to reserve production time within the Network Robot's Workforce, and ensure that their inventory arrives promptly. The customer can stockpile an amount of 3DT necessary to ensure that they can always provide the inventory that they will require, while not having to spend the money to keep the inventory in stock.
As with any cryptocurrency, it can also be traded person-to-person on an exchange or through Politronica's own 3Dwix.com network, ensuring a consistent value against the Ethereum standard. The token can also always be sold back to Politronica, should the customer decide that they will no longer require that reserved production time. There is also an intention to create 3D-crowd.com, a form of crowdfunding site where users can donate 3DT to start-ups seeking to fund their 3D printing based projects, efficiently crowdsourcing the leased printer time itself.
Blockchain Technology in Parallel with Bleeding Edge Manufacturing
3D-Token shows a complete synergy between two emerging technologies; Blockchain networking and 3D printer manufacturing. Both industries are seeing almost unprecedented growth, and Politronica has managed to combine the two in a way that legitimately uses the strengths of both. Their token generation event sold out in only ten days of the expected two-month pre-sale period. This suggests the cryptocurrency investing public at large has confidence in both the existing Politronica infrastructure, and their intended final product.
You can watch the ICO live here.
You can also scroll through the whitepaper here.
Disclaimer: This article should not be taken as, and is not intended to provide, investment advice. Please conduct your own thorough research before investing in any cryptocurrency.
Image courtesy of Jenna Fox via Flickr
Using Blockchain with Benefits to Your Business: Simple Explanations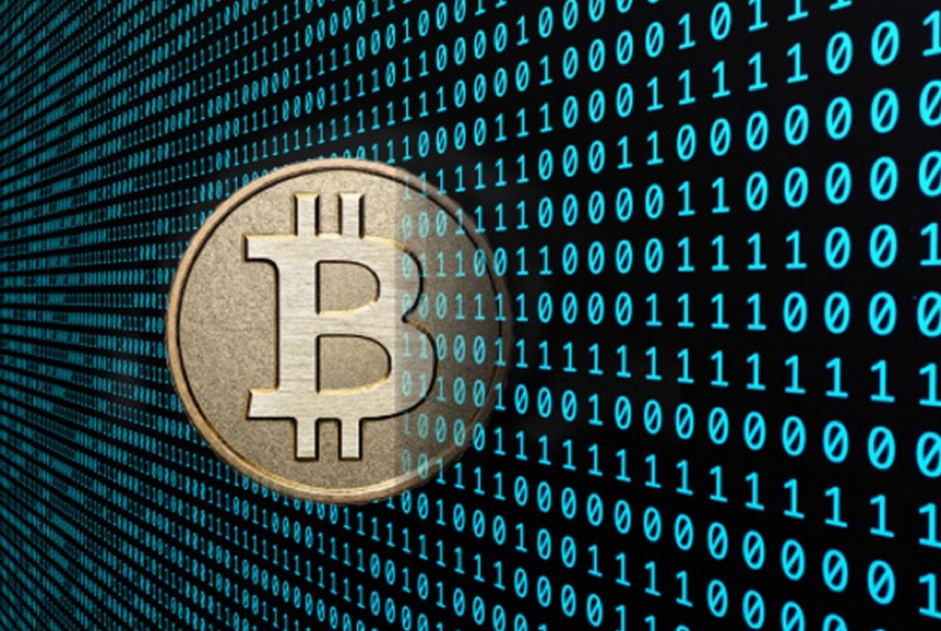 Let's talk about cryptocurrency today. Although people say either "yes" and "no" to the digital money, this technology can be used in almost any business field. So what's the reality? Can a business obtain any financial profit and benefit from using blockchain technology in its operations? Let us get all this straightened out.
Why Blockchain Is Beneficial for Business
Key advantages of blockchain technology are transparency and safety. The actions of all system participants are clear, this prevents the falsification of information and its leakage. Due to the fact that there is no single data center, the data cannot be deleted, for example, during a hacker attack. Thus, any blockchain development company can benefit a lot.
What is more, blockchain is beneficial for companies as a mean of simplifying and cutting costs for many business processes. Potentially, this technology is capable of eliminating many intermediaries during transactions or any other business operations. So it's not surprising that the technology has quickly become popular with firms working in different industries around the globe.
According to the analyst firm Transparency Market Research, the industry will reach up to $20 billion by 2024, showing an annual growth of over 59%. The next big step towards the development of the technology is to assign a legal significance at the state level for it. This will expand all the scales and limits of the technology.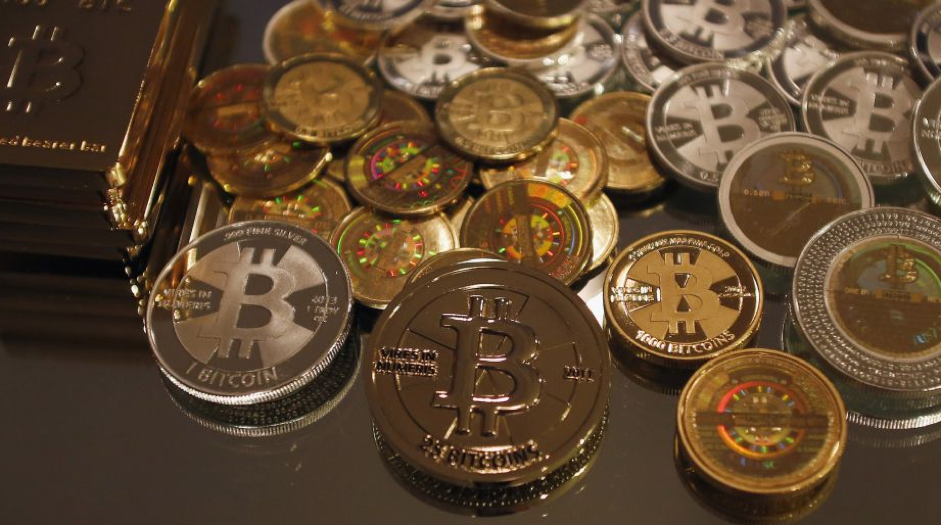 Bitcoin bull run momentum builds up; price breakout imminent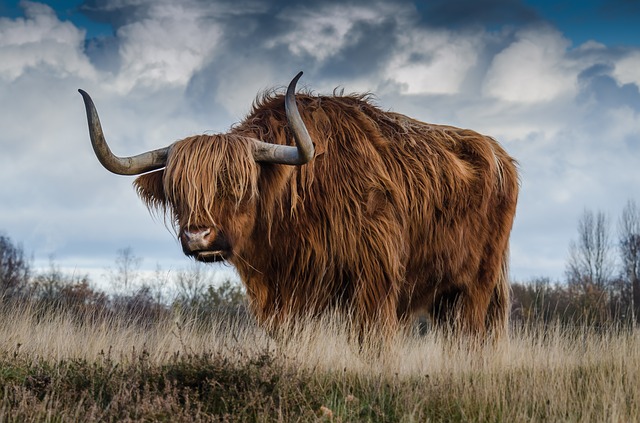 There is no doubt that Bitcoin is the most significant and largest success story in the cryptocurrency sphere despite the volatilities the powerful digital coin has been experiencing this year. 2018 has been a rough year for major cryptocurrencies including Bitcoin that has seen the prices of the virtual currency depreciate from a high of 20,000 US dollars in January 2018, to a low of 6,400 US dollars in October 2018.
Regardless of not much powerful performance, Bitcoin still maintains being the most sought-after virtual currency in the market. In totality, Bitcoin had a price appreciation of about 150,000 percent from its listing in July 2010 to the present day.
Bitcoins Brief Historical Evolution
In its lifetime so far, the number one ranked cryptocurrency has had its fair share of mixed bear runs, and bull runs throughout the years with the longest bear run being experienced in March 2014 and March 2015. However, in its history of up and down price progression throughout the years, gains have outweighed losses and Bitcoin has managed to record impressive highs of 20,000 US dollars as at December 2017.
As for this year, 2018 has been a nightmare for Bitcoin as its bullish gains have been low, recording shorter runs that have given rise to general losses attracting undue media attention from the general public and governments.
The Future of Bitcoin by Market Indicators
According to technical perspectives regarding Bitcoin price movements…
The low volatility of Litecoin and Bitcoin on the spotlight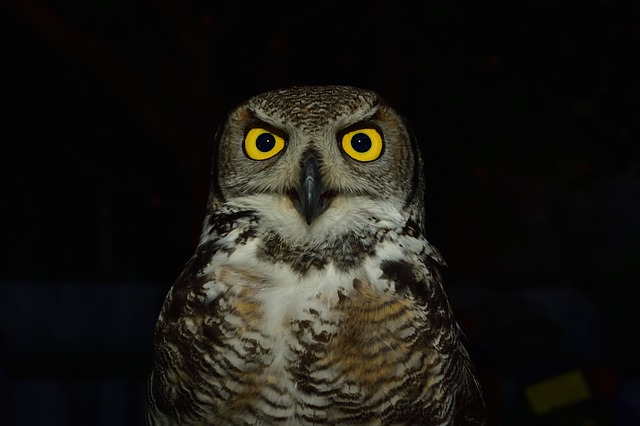 Just like many other cryptocurrencies, Bitcoin, as well as Litecoin, currently sit in vitality as much as the market is concerned. Will Bitcoin and Litecoin recover as much as many have been speculating? Apparently, it is hard to tell how the investors will react to all these recent events.
When looking at the current trend of the volatility of Litecoin and bitcoin prices in US dollars, it is quite clear to note that there is a decrease in volatility. The price of bitcoin stands at $6,574 with a slight change (24h) of +0.06%. On the other hand, Litecoin is trading at $53.94 with a difference (24h) of -1.45% at the press time. Basically, at the moment there isn't a significant downward movement between the two cryptocurrencies.
Spectators Never Fail to Give Reasons
As always many spectators will seek to give some reasons for the trends and some think that the downward move is just a manipulation by some small group so that they can outscore the stock market. Perhaps, it is a bear market, and with the volatility of the coins being technically low, it means it is cheaper, which is definitely better.
The Real Meaning
What the trends literally mean is that there is an accountable resistance with both Bitcoin and Litecoin contrary to the expectations of many who were anticipating at least some positive movement after the sharp market rise last week.
However, that doesn't mean that…